Kindi Kids dolls soon will be released in a cute mini versions! Meet Kindi Kids Minis dolls.
Six of your favorite Shopkins Kindi Kids dolls in their mini version are waiting for you to collect them!
Find the mini-sized versions of Marsha Mello, Rainbow Kate, Summer Peaches, Cindy Pops, Pirouetta, and Lippy Lou!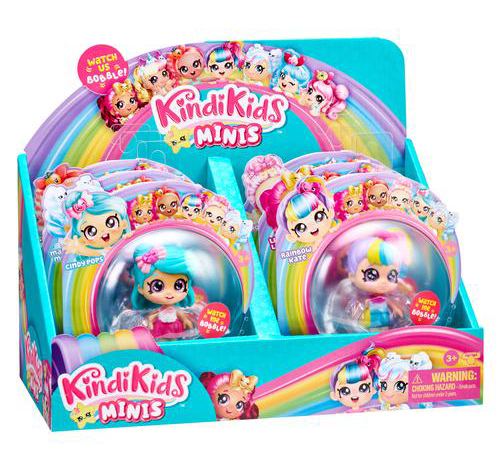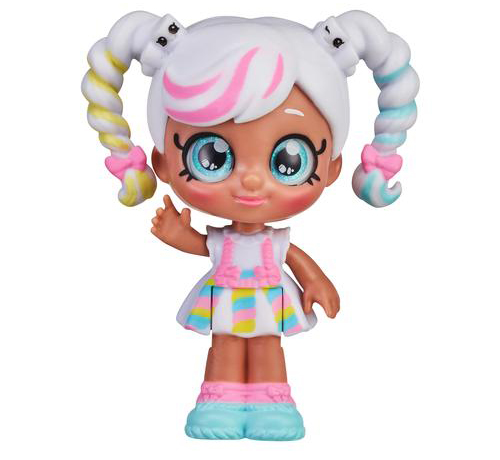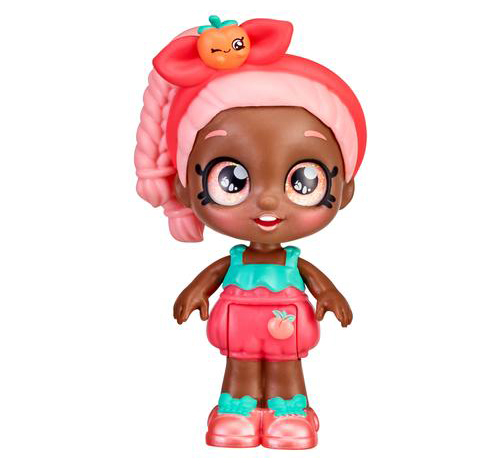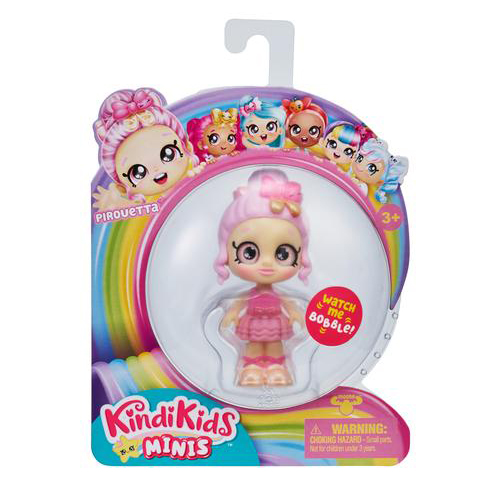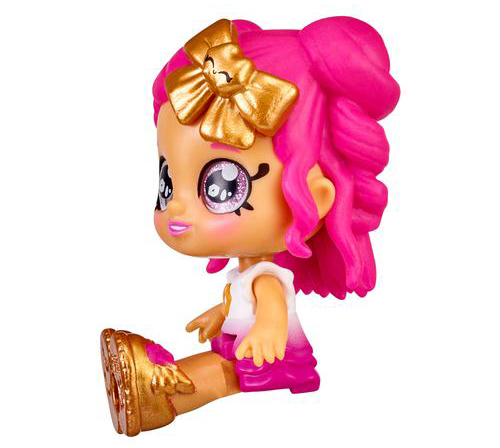 Yay! Let's Play… Mini! Welcome to the Wonderful Lil' World of Kindi Kids Minis! These Kids are still BIG in cuteness but have been made Mini! All your favorite best friends that you've met in the Rainbow Kindi are here and they're ready to take you on some wild imaginary adventures!
Still full of Bobbly-Wobbly fun, these fab Kindi Kid Minis come to life in the palm of your hand as their little heads move about!
Pop them into your pocket or take the whole squad in your backpack because these fun-filled girls are the perfect size for a take-anywhere playdate.
Kindi Kids Minis all have the same big glittery eyes and colorful hair just like their larger versions! Plus their head arms and legs are all posable! Stand them, sit them, and collect them all.
Build up their Mini World with new fun accessories and vehicles.
These Lil' Besties can't wait to get together to bring you into their Mini World.

Release date: February 2021
Subscribe if you want to be informed when Kindi Kids Minis dolls will be released
Don't miss any news - subscribe to our
Facebook