New for 2020 Kindi Kids Dress Up Friends dolls and Exclusive Twin Pack
Kindi Kids Marsha Mello Bunny Dress Up Friends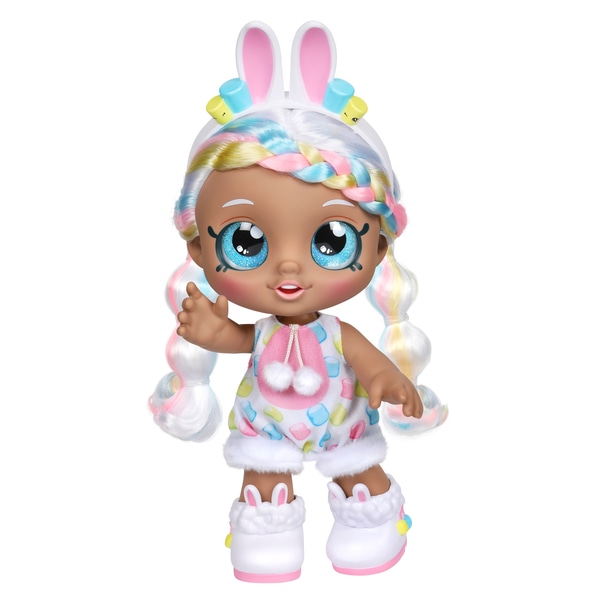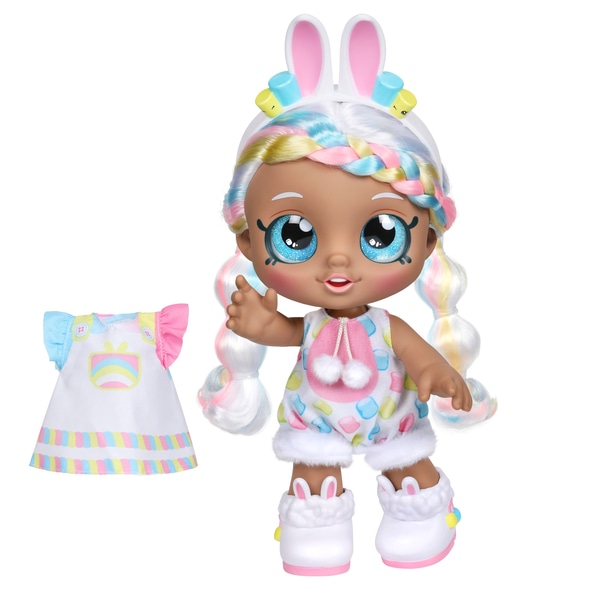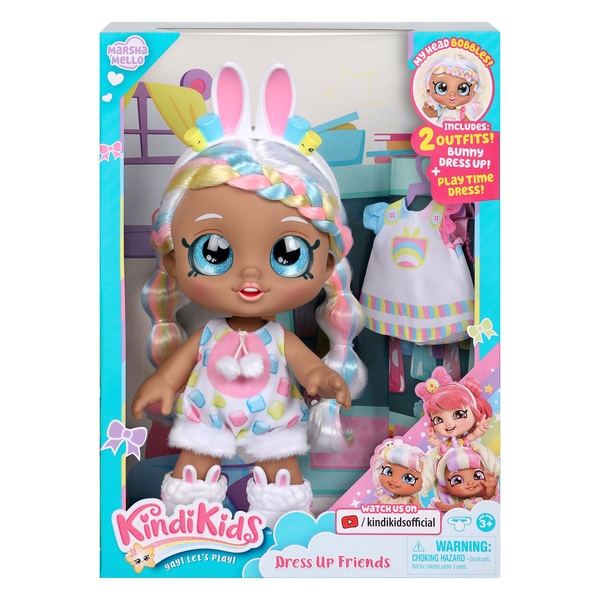 Kindi Kids love to play dress us. Dress Marsha Mello as a bunny with this Kindi Kids Marsha Mello Bunny Dress Up Friends 25cm Toddler Doll.
Marsha Mello loves hopping about Rainbow Kindi in her super cute bunny suit! It's the perfect outfit for this soft and bouncy Kindi Kid! And when she feels like being her adorable self again, she just hops back into her pretty dress!
These easily changeable outfits can quickly be put on and taken off depending on how you want to play! Pick up your Kindi Kid and see your toy come to life! With big glittery eyes, colourful hair, changeable shoes and an adorable head that bobbles with every movement!
Kindi Kids Donatina Princess Dress Up Friends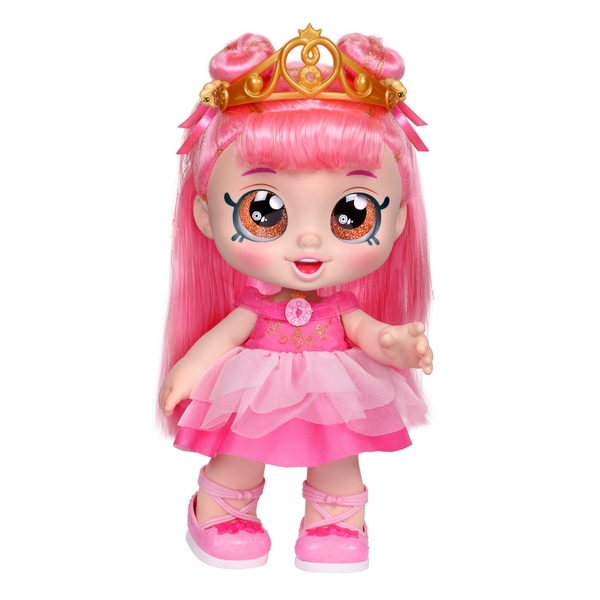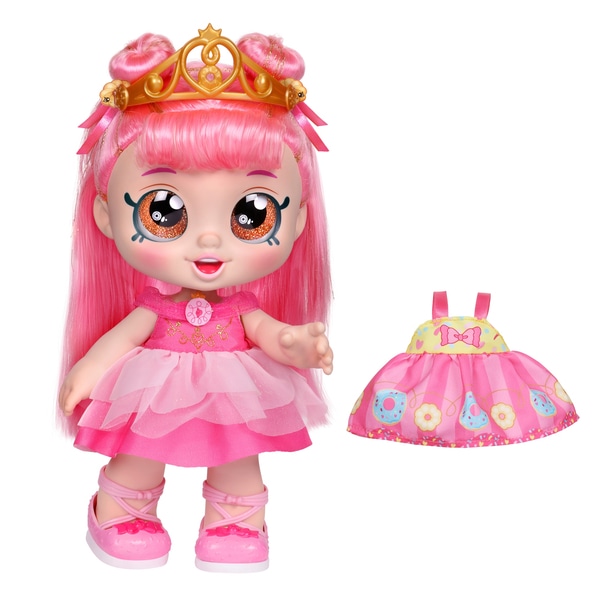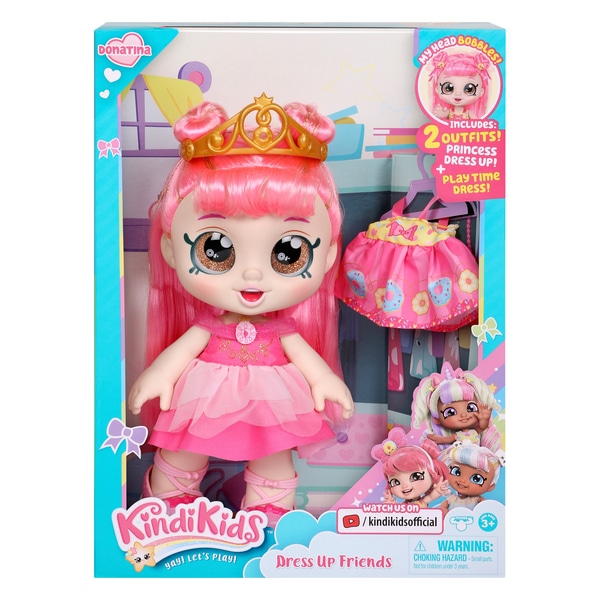 It's dress up time with this Kindi Kids Donatina Princess Dress Up Friends 25cm Toddler Doll. Dress her in her Princess dress and tiara and she is ready for a day of make-believe at the Rainbow Kindi. And when she's had enough of her royal duties she can slip into her delightful donut dress
Kindi Kids Toddler Doll Exclusive Twin Pack - Jessicake & Donatina
These are the same dolls that were previously released, but now they are packes together with some Shopkins.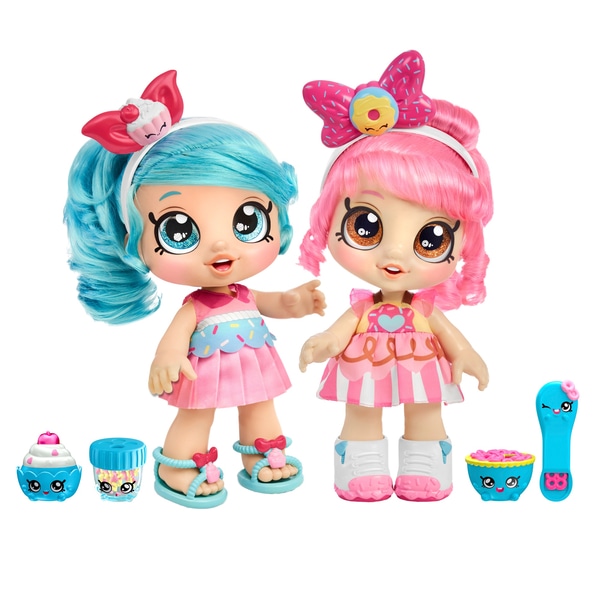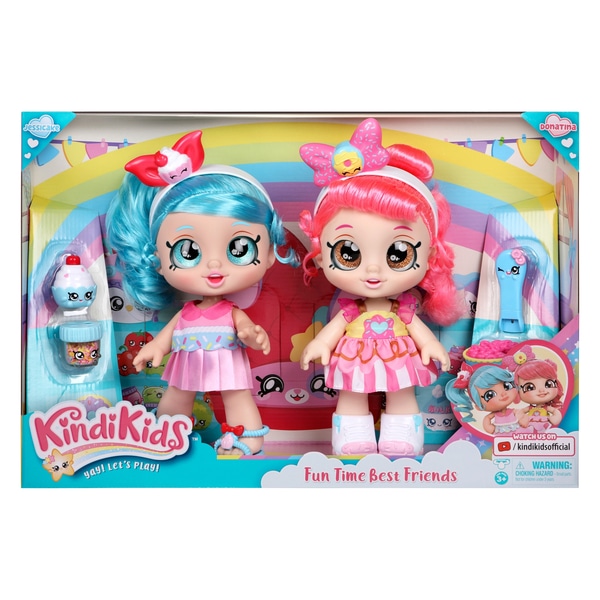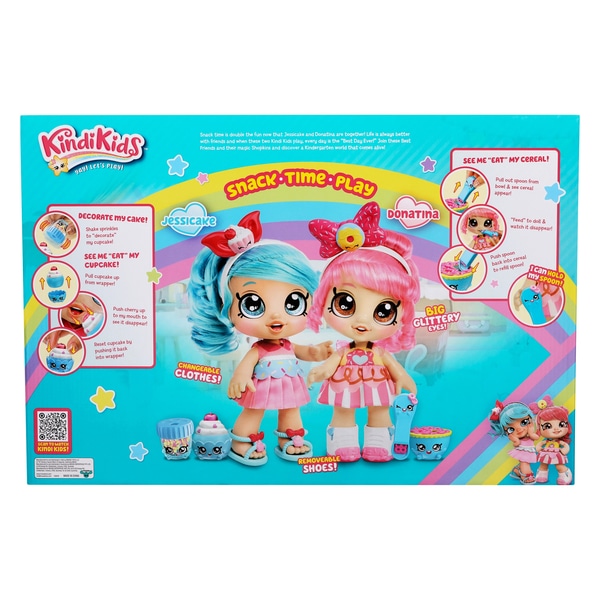 Snack time is double the fun now that Jessicake and Donatina are together! Join these Best Friends and their magic Shopkins and discover a Kindergarten world that comes alive! The Fun Time Best Friends Pack contains both Jessicake and Donatina Kindi Kids and 4 magical Shopkins! Shake sprinkles on Jessicake's cupcake, hold it up to her mouth and see her magically 'eat' it!
Scoop up Donatina's cereal and see her 'eat' it from her magical Shopkin spoon! Jessicake and Donatina come to life as their heads wobble and bobble. They both have big glittery eyes and changeable clothes and shoes!
Subscribe if you want to be informed when Kindi Kids will be released
Don't miss any news - subscribe to our
Facebook