If you didn't know what to do on Christmas vacations, here's an idea. Draw Elsa's paper doll and at the same time all her hair and dresses from the Frozen 2 movie.
Use sequins and rhinestones, use thin plastic from the packaging or office folders to create extra shine.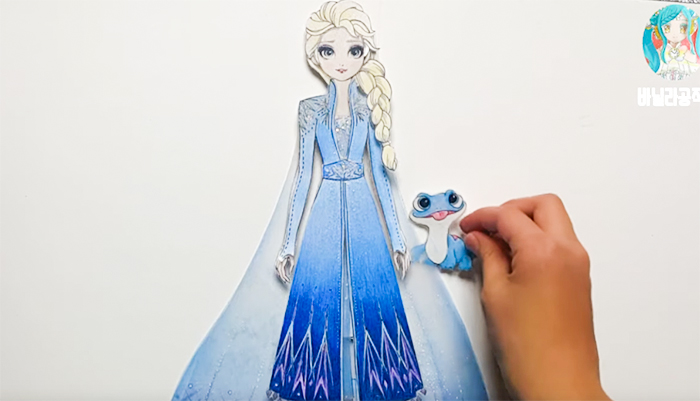 That's exactly what the author of this video did. Only it's much more beautiful and interesting than we described. It's literally the best paper doll we've ever seen, or at least Frozen 2 Elsa paper doll. This doll has such a pretty face, removable double-sided Frozen 2 Elsa hairstyles, and even Bruni fire spirit! And the best part is Elsa's dresses, purple dress, night gown, travel dress set and Frozen 2 white transformation dress.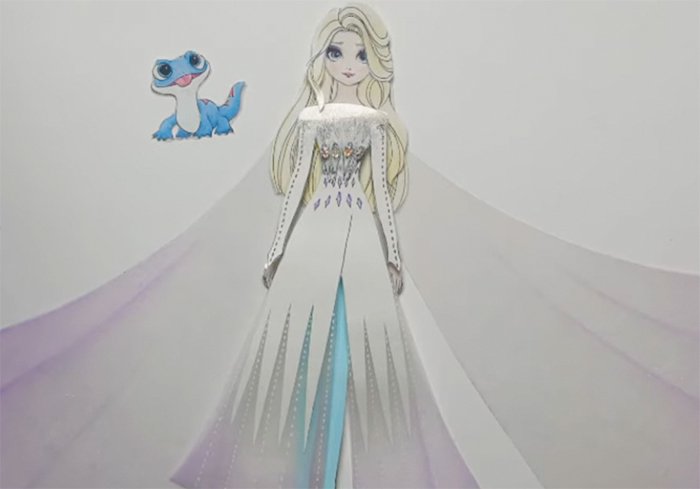 Incredibly talented. The author has simply golden hands! And what a creative approach to editing video. All these inserts with the transformation, the appearance of Bruni, charming! We think we all should go and put a like on this video because it's a masterpiece!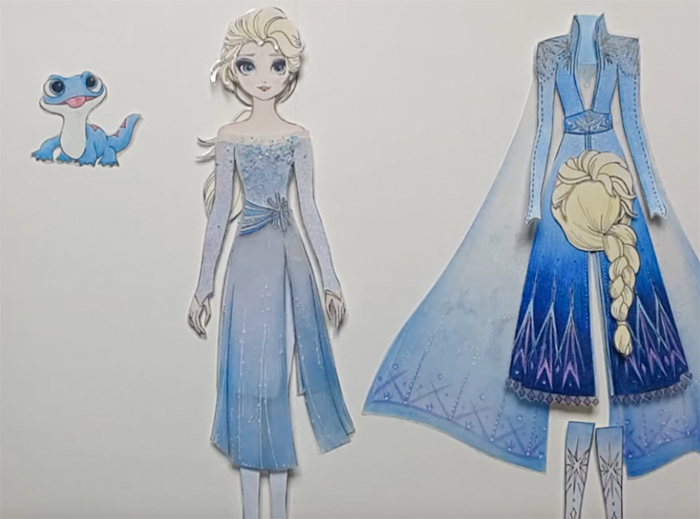 Facebook