Princess Daphne from Winx Club is the elder daughter of King Oritel and Queen Marion, Bloom's older sister and Thoren's wife. She is the Nymph of Sirenix and Nymph of Domino, and the History of Magix Teacher at Alfea.
This printable paper doll has Daphne's figurine (mannequin), clothes of Sirenix transformation, ball gown, and even Daphne's dress as Nymph of Sirenix. Moreover, the doll has shoes and hairstyles, which you can also change as you like.
Click on the image to load it in full size.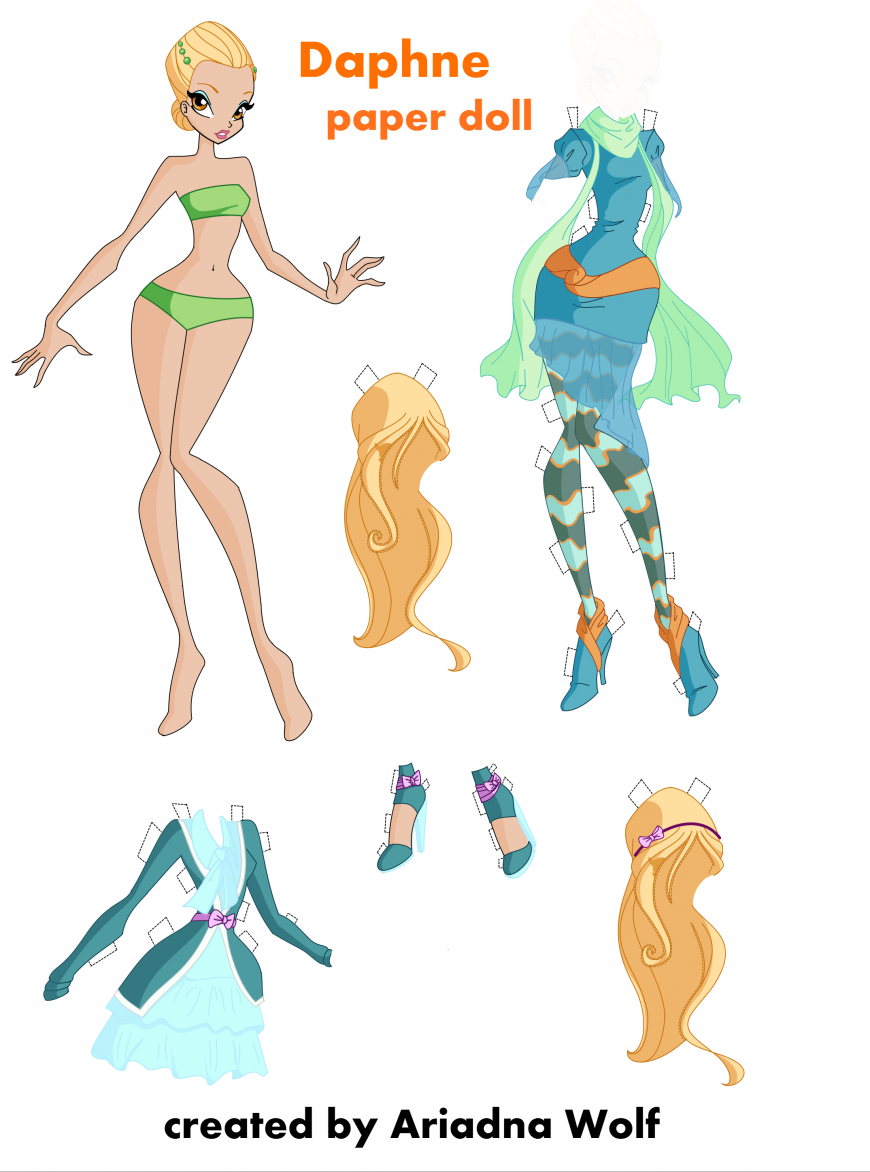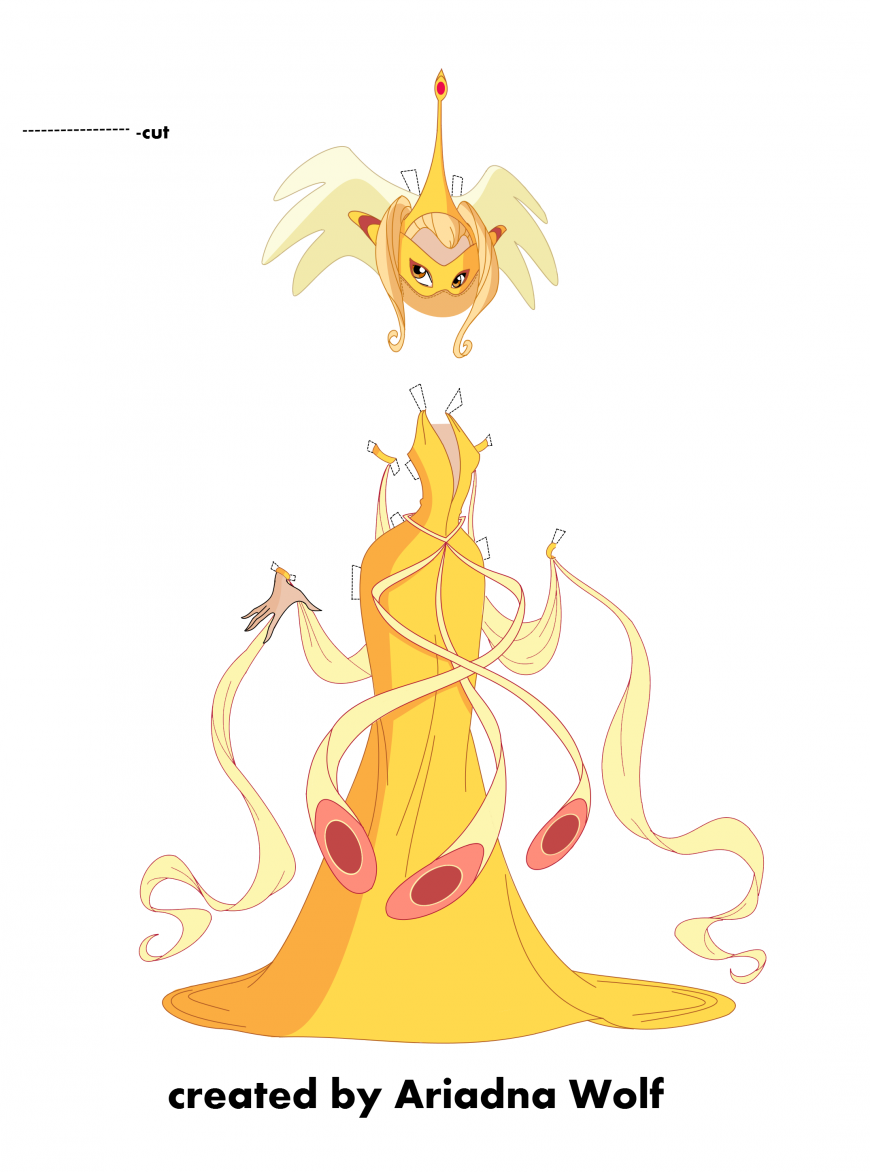 Doll Designer: AriadnaWolf
Facebook