Print, cut and play with you own paper doll of Evie from Disney Descendants movie. This doll has almost all of Evie's dresses from the first Descendants movie.
It can be used also for design of your personal diary and notebooks.
Click on the image to load it in full size.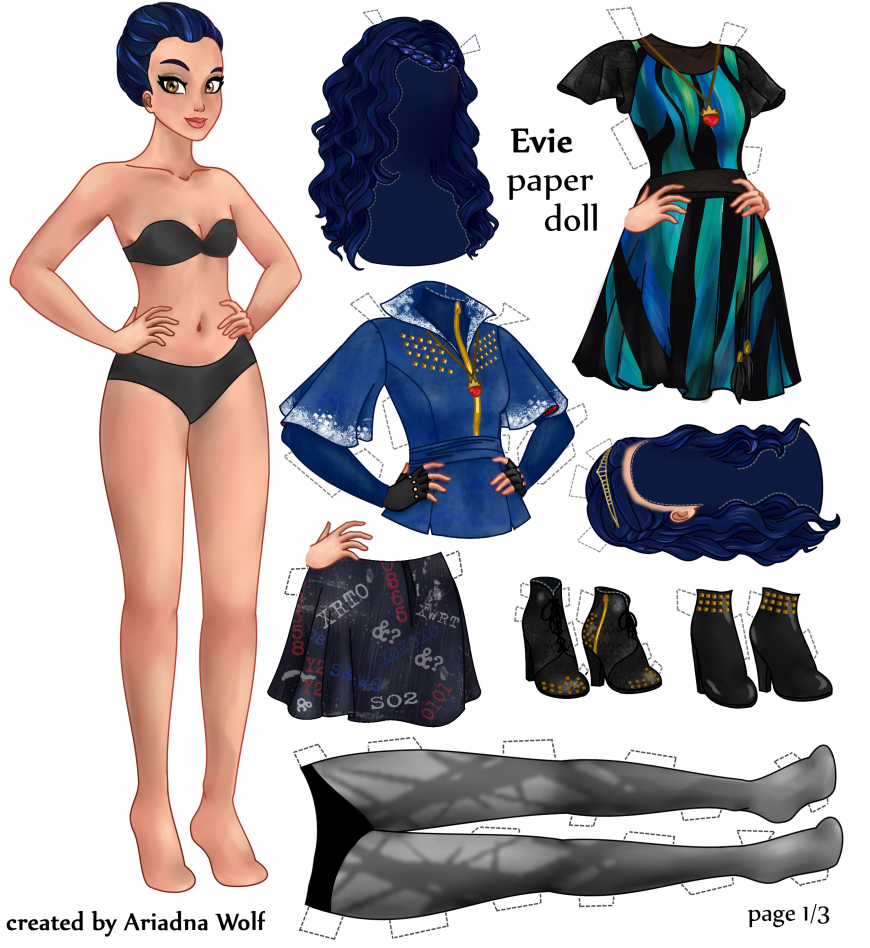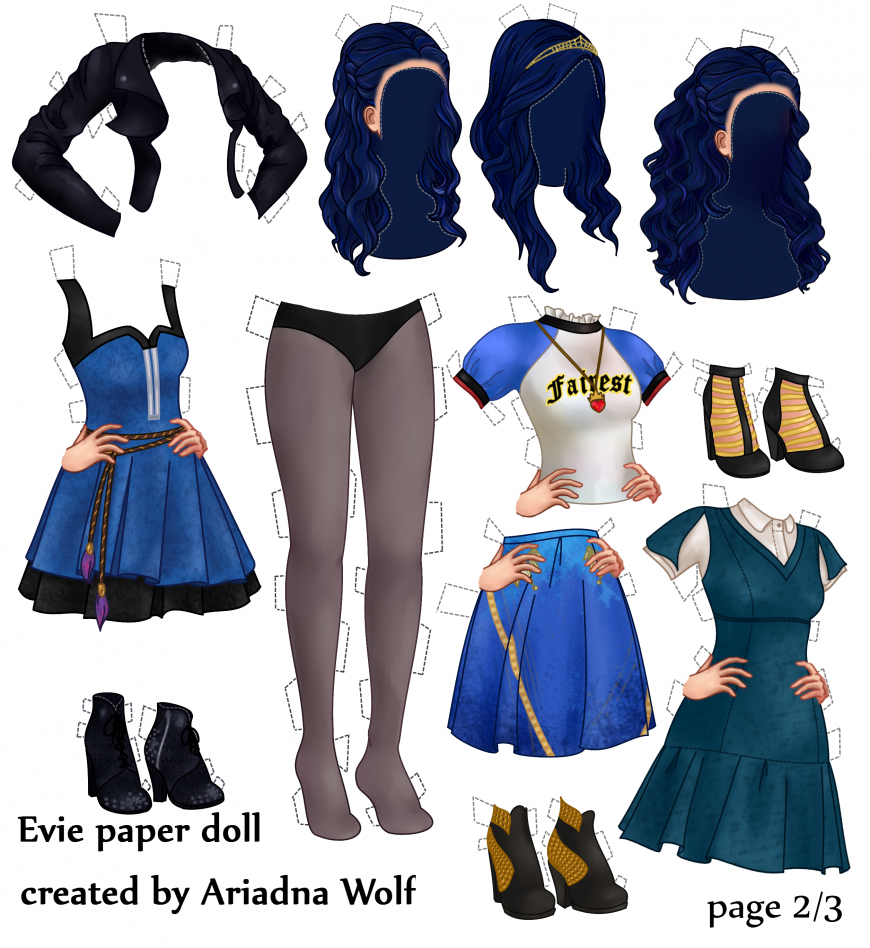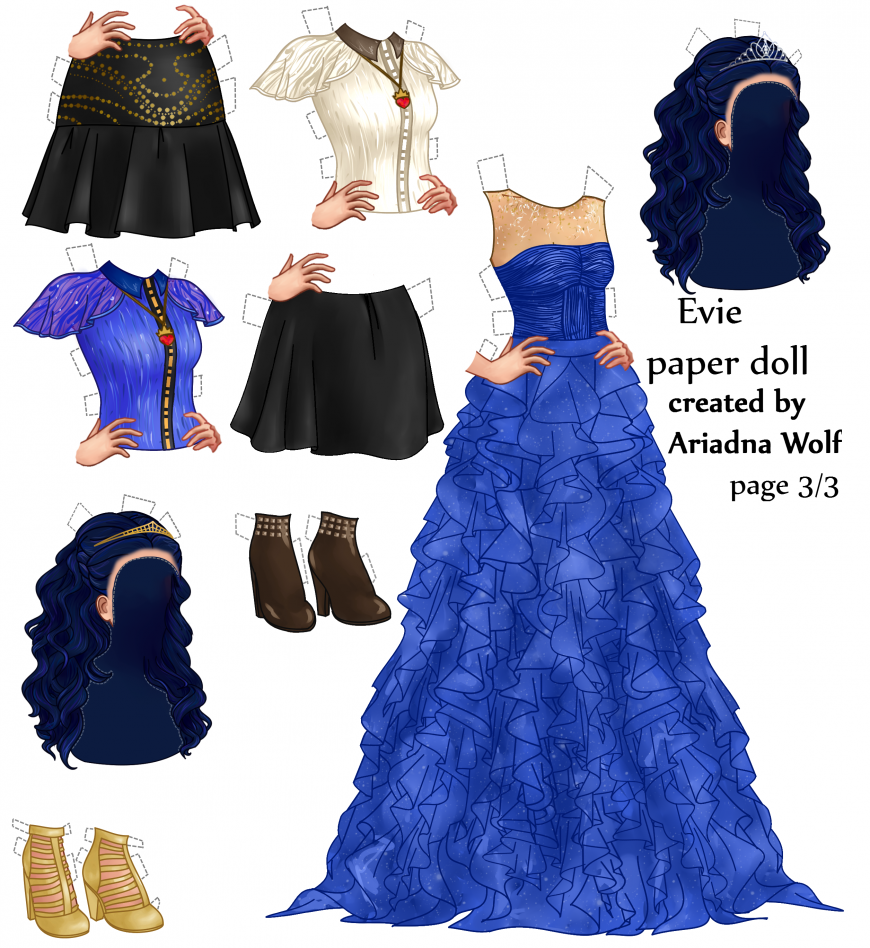 Author: Ariadnawolf
Facebook