These images are some examples of the The Art of Frozen 2 book, that you can get here: https://amzn.to/2sN0XUl.

The Art of Frozen 2 feautures a lot of interesting information, including facts about the Elsa's outfits designs.



Elsa's lavender dress from the beginning of Frozen 2 movie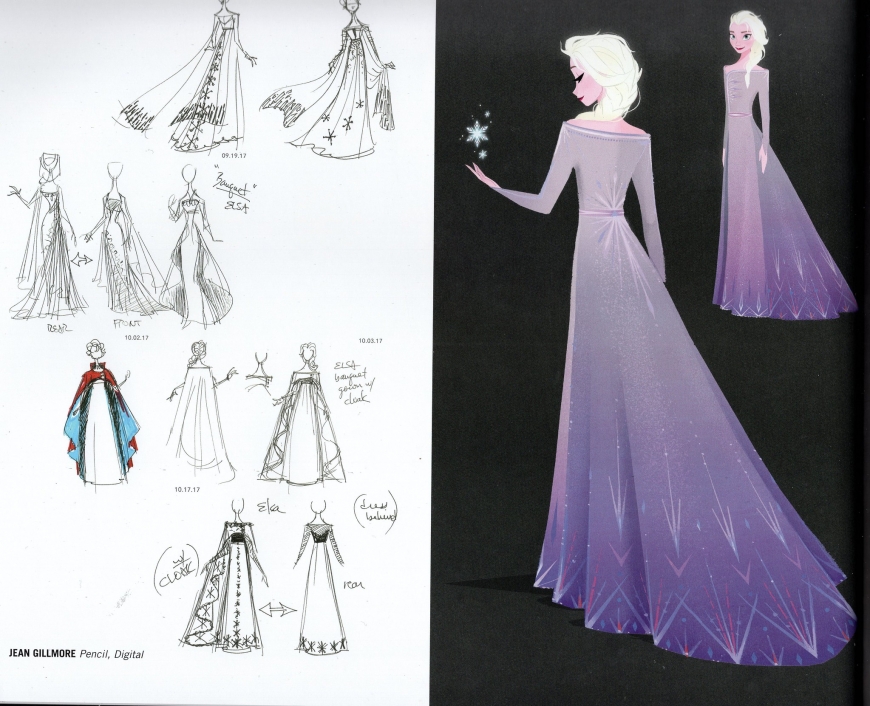 Elsa is an artist, and almost everything she wears she has created using her magic. Her clothing reflects her own artistic sensibility, filtered through the time period, and is balanced between being made entirely of ice and the practical needs of each situation. In this film, Elsa's color palette has changed a little, to harmonize with the autumn palette. But if she wears anything too dark or warm or outside the spectrum of jewel tones, she stops looking like Elsa. The warmest she gets is a gray-lavender dress she wears at the beginning. It's the most real-world fabric she wears and is meant to fit into Arendelle more than anything she'd create for herself.
We used lighter blues on a scale that moved into white to make her as light and ethereal as possible. Elsa also has more specularity than average people; she has a glow, a glitter to her. That's found in her clothing too, so there is always something that reflects light, such as sequins made of ice.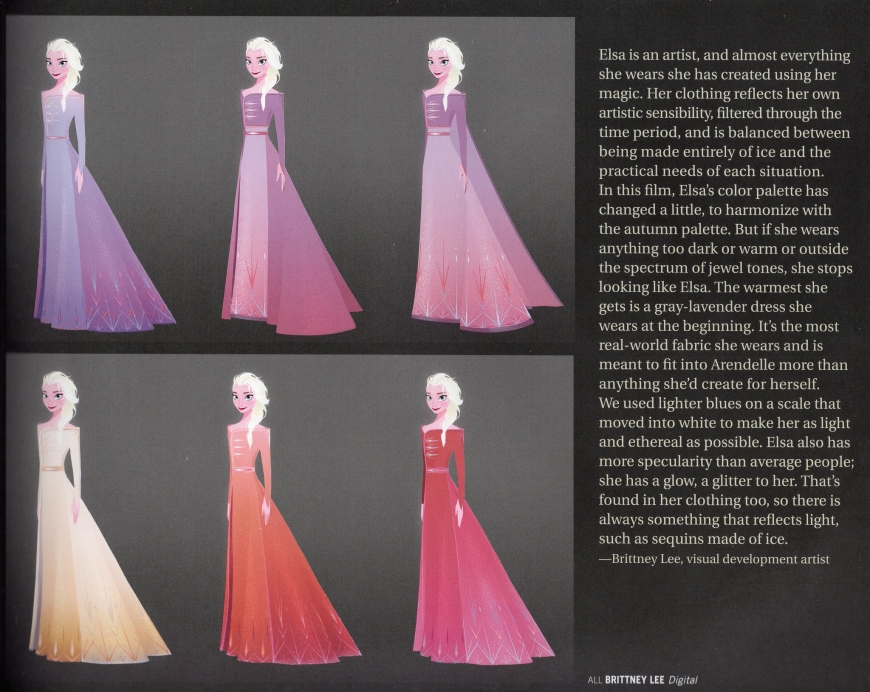 Elsa's travel outfit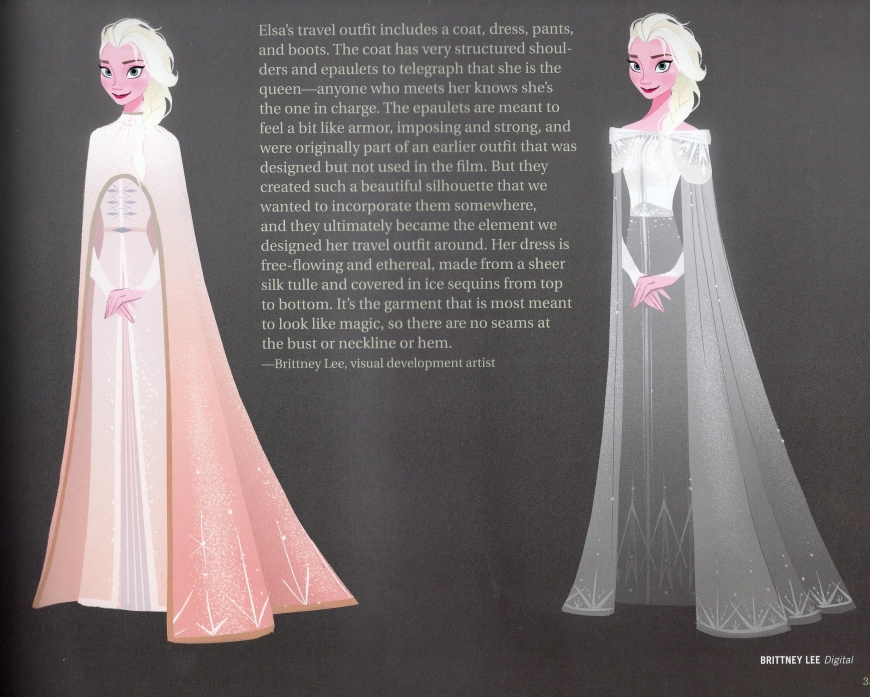 Elsa's travel outfit includes a coat, dress, pants, and boots. The coat has very structured shoulders and epaulets to telegraph that she is the queen—anyone who meets her knows she's the one in charge. The epaulets are meant to feel a bit like armor, imposing and strong, and were originally part of an earlier outfit that was designed but not used in the film. But they created such a beautiful silhouette that we wanted to incorporate them somewhere, and they ultimately became the element we designed her travel outfit around. Her dress is free-flowing and ethereal, made from a sheer silk tulle and covered in ice sequins from top to bottom. It's the garment that is most meant to look like magic, so there are no seams at the bust or neckline or hem.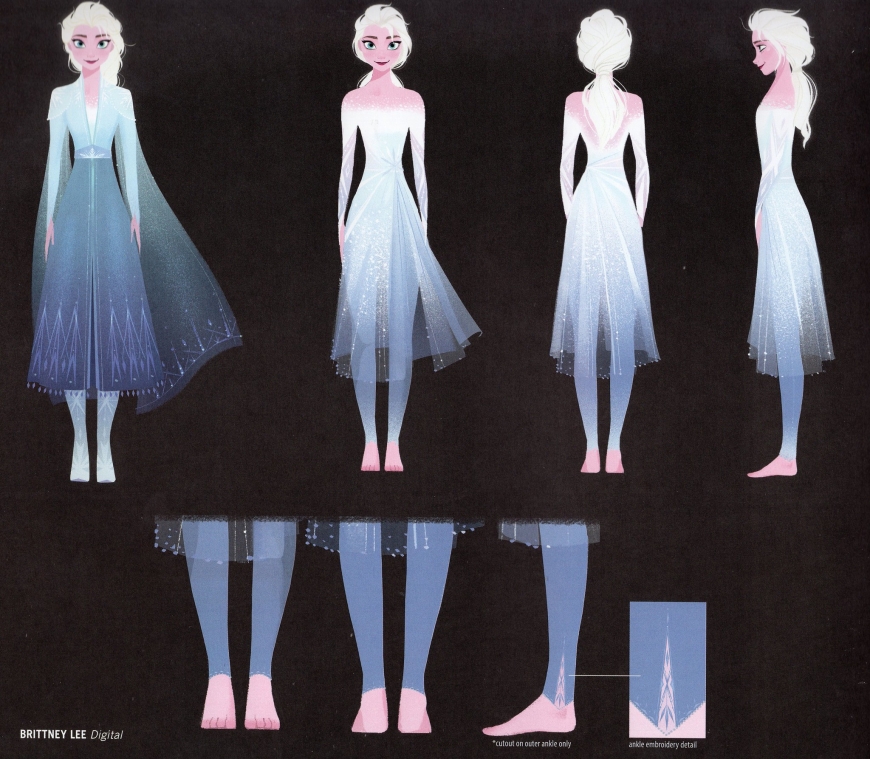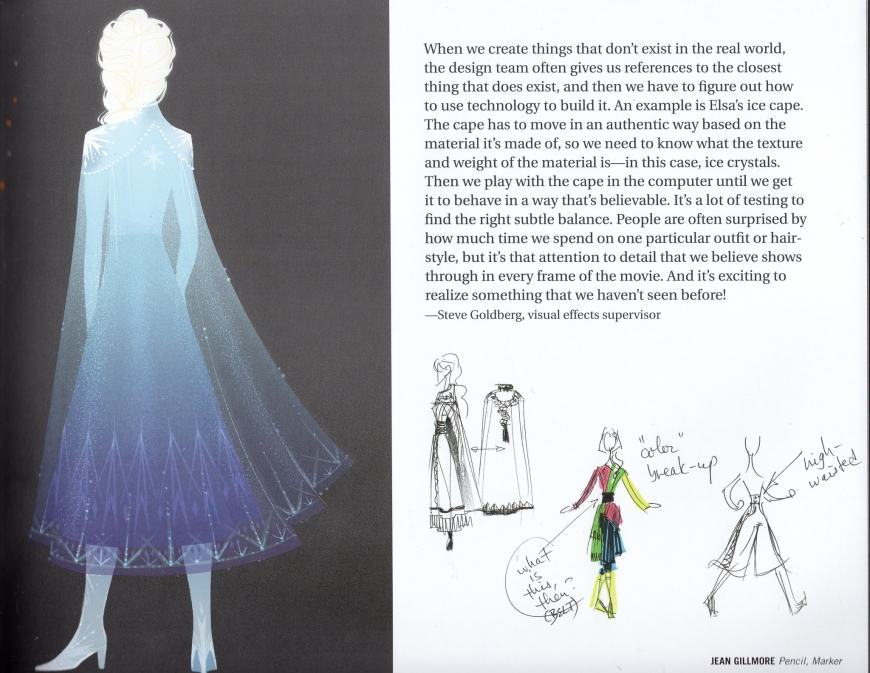 When we create things that don't exist in the real world, the design team often gives us references to the closest thing that does exist, and then we have to figure out how to use technology to build it. An example is Elsa's ice cape. The cape has to move in an authentic way based on the material it's made of, so we need to know what the texture and weight of the material is—in this case, ice crystals. Then we play with the cape in the computer until we get it to behave in a way that's believable. It's a lot of testing to find the right subtle balance. People are often surprised by how much time we spend on one particular outfit or hairstyle, but it's that attention to detail that we believe shows through in every frame of the movie. And it's exciting to realize something that we haven't seen before!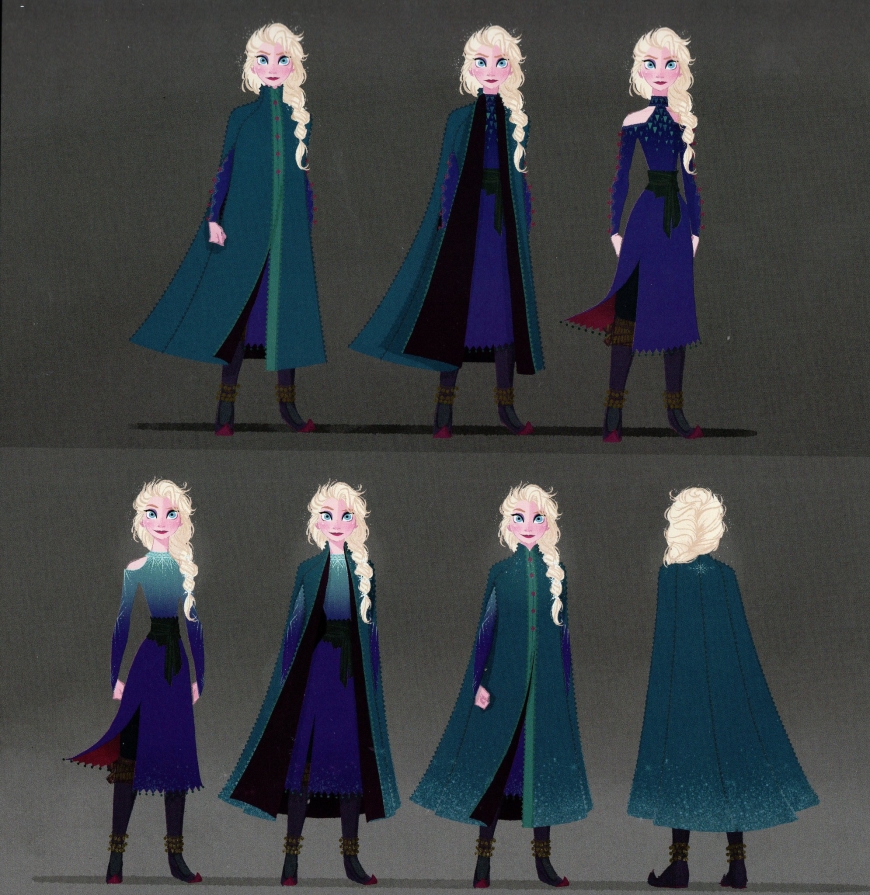 Elsa's night gown Frozen 2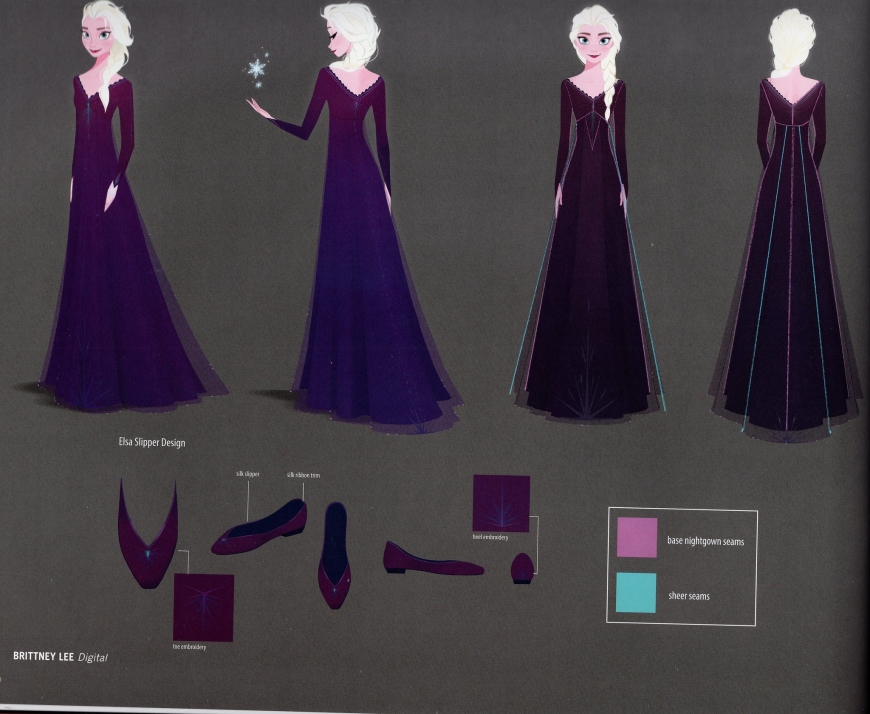 Elsa's fifth element outfit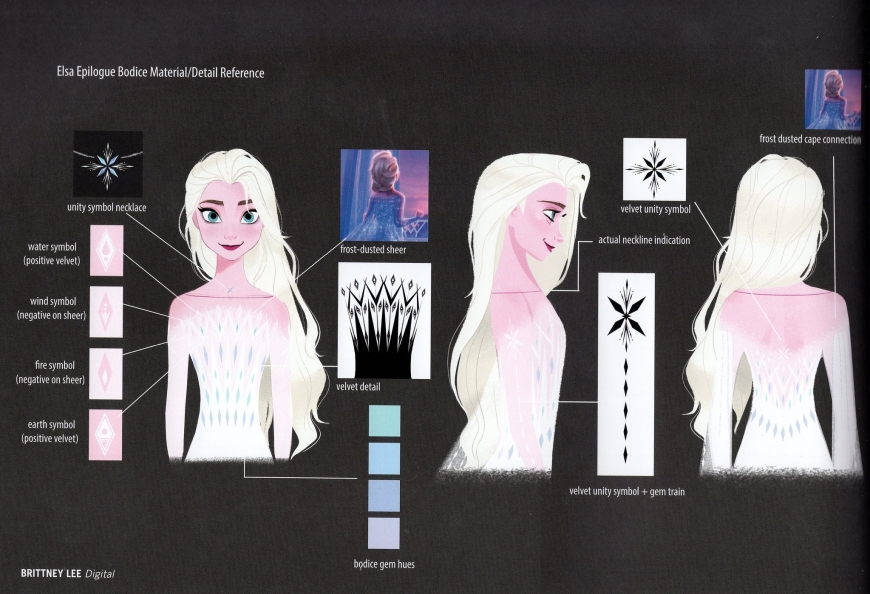 All 4 elements has not only personal design and symbol, but also each element gas it's own hue.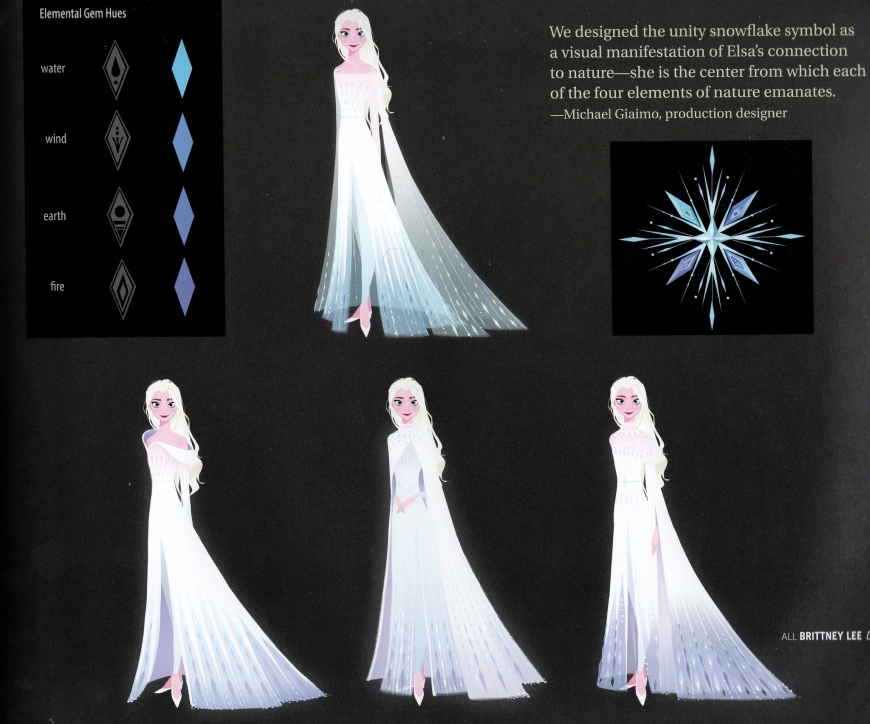 We designed the unity snowflake symbol as a visual manifestation of Elsa's connection to nature—she is the center from which each of the four elements of nature elements.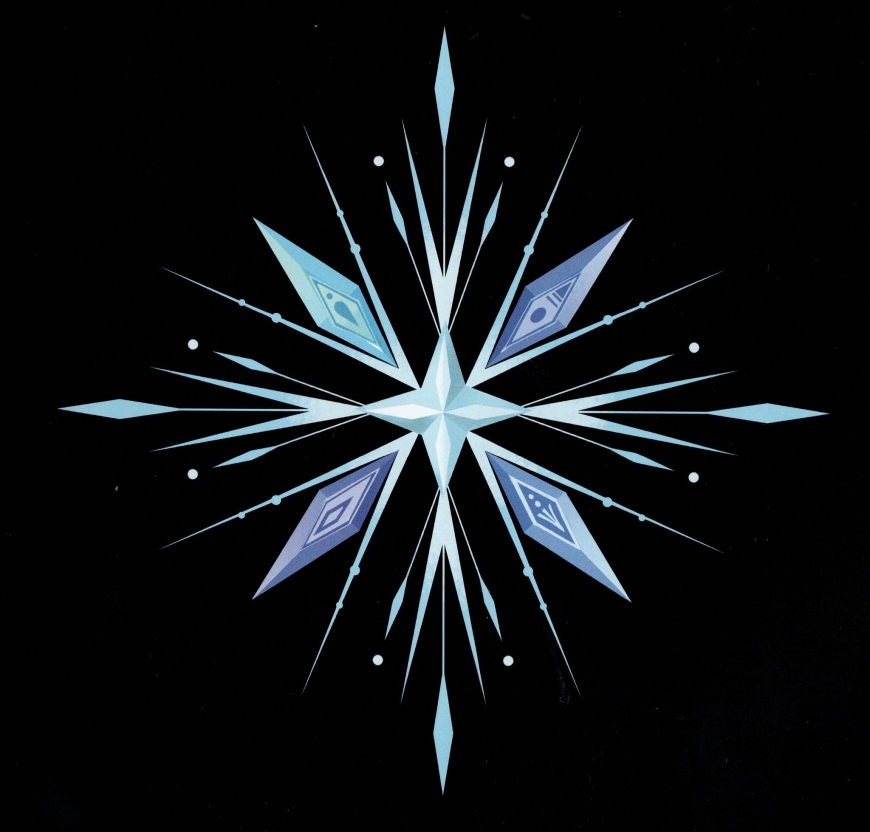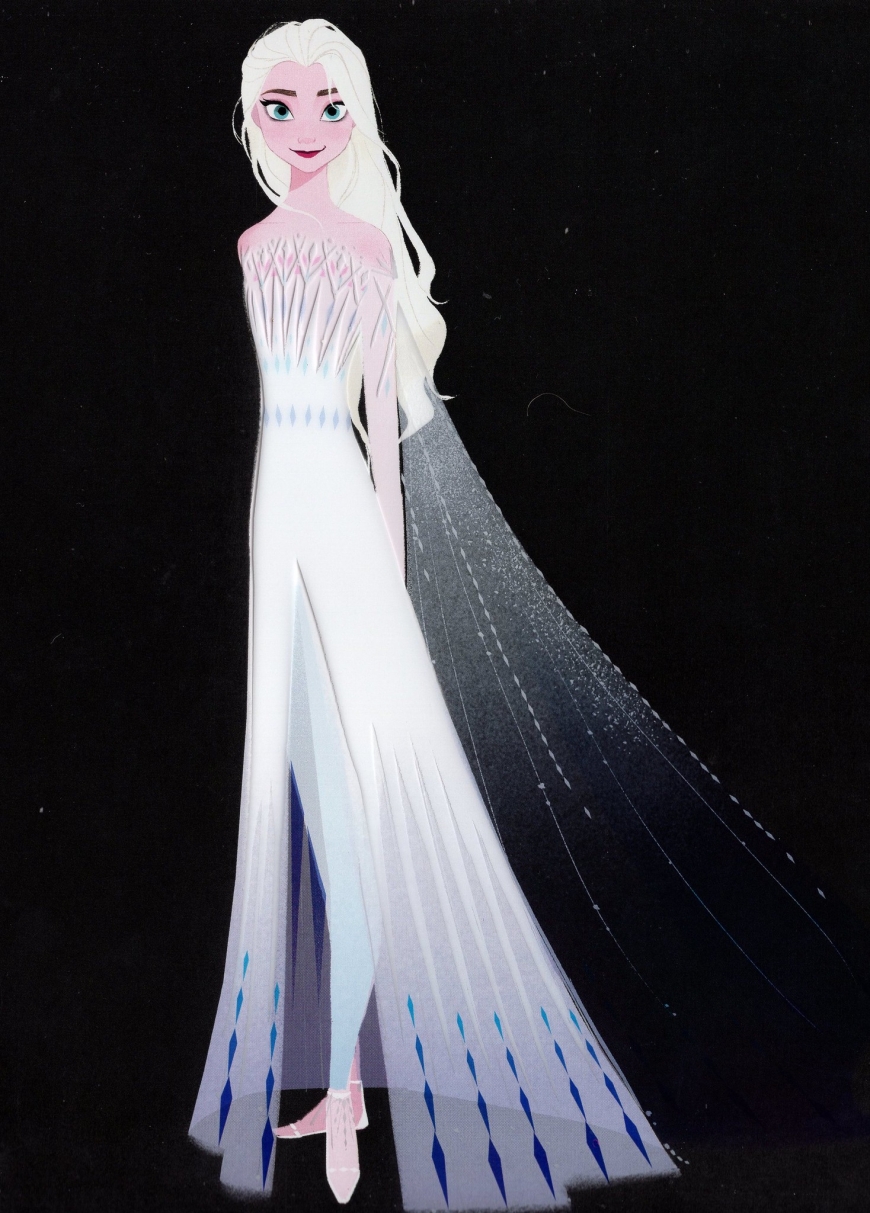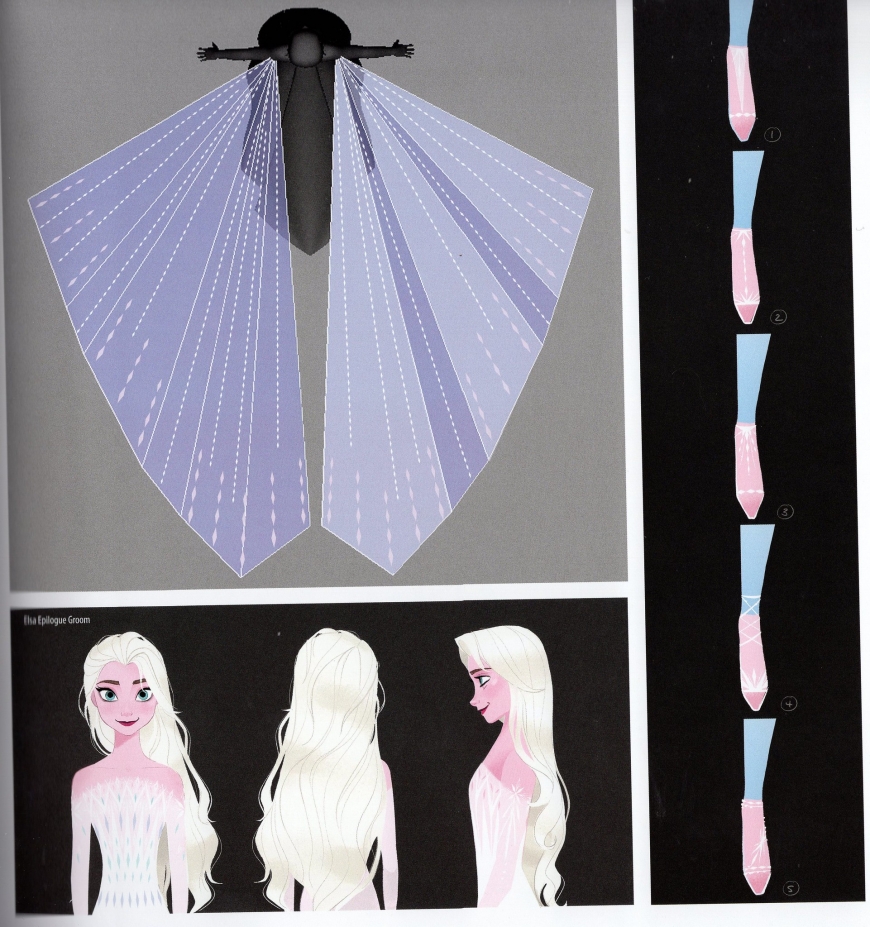 Facebook