Hasbro will bring to us some new cool Frozen 2 dolls in August - Fall 2020





Elsa and Swim and Walk Nokk



Includes an Elsa doll and the Water Nokk doll that walks on land and swims in water. Walks best on hard, flat surfaces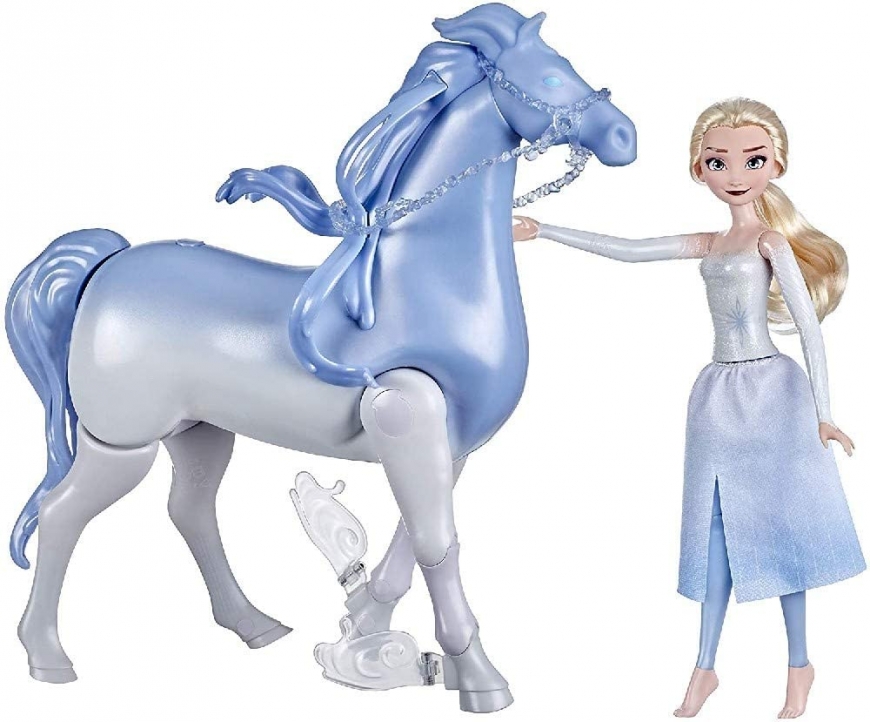 Design-A-Dress Elsa Frozen 2 fashion doll in white dress


Retail Price: $19.99
Release date: Fall 2020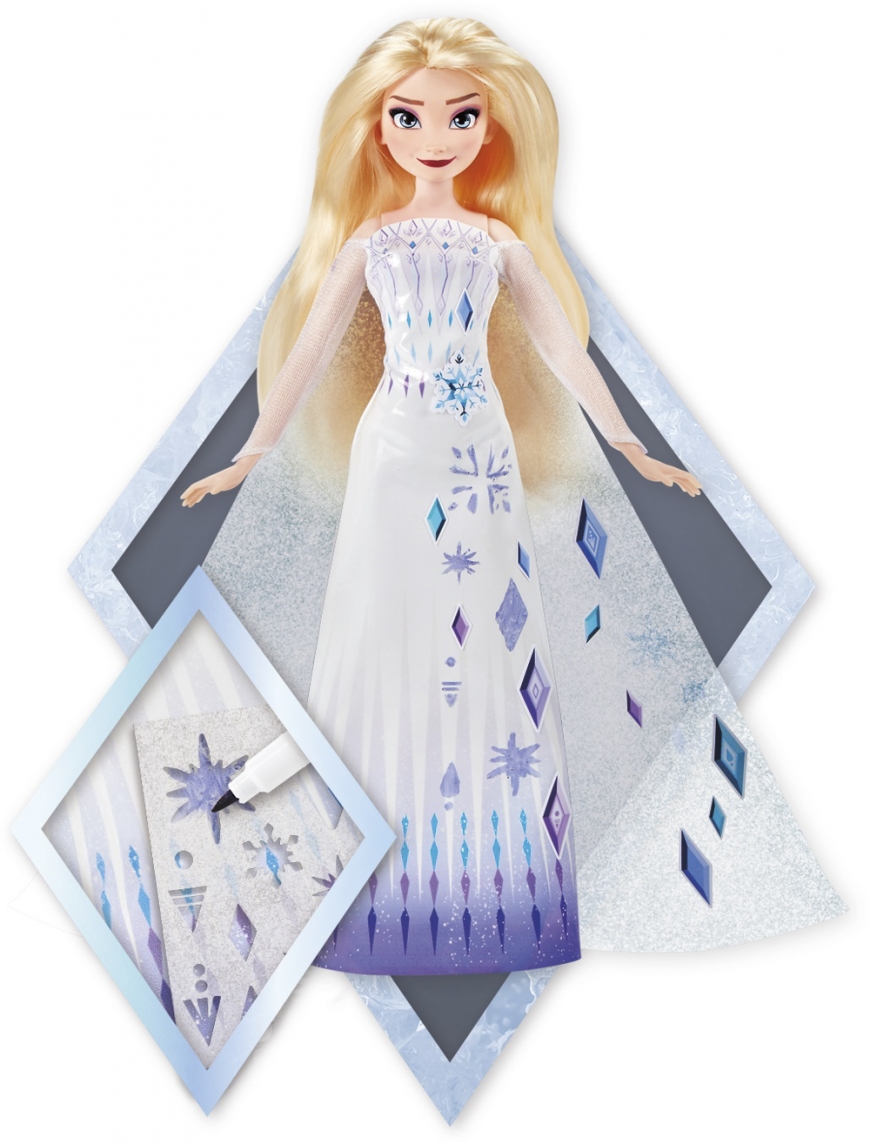 Kids can imagine they're a fashion designer for the beloved Elsa the Snow Queen with this Design-a-Dress doll. This customizable dress set includes an Elsa doll in a gorgeous gown with cape, stickers, a marker, and a stencil sheet. The material of the dress and cape allows kids can draw on it, erase their design, and decorate it again and again. The stencils are in fun, Disney Frozen 2-inspired shapes like snowflakes, diamonds, and the element symbols. The stickers are reusable for new fun over and over again.





Frozen 2 Transformation Dolls


Retail Price: $29.99
Release date: Fall 2020



Transformation doll Elsa Frozen 2







Transformation doll Anna Frozen 2







With the transforming doll assortment, kids can see some of their favorite characters from Disney's Frozen 2 in 2 different outfits, with 2 unique hair styles, and they can even be a part of their transformation! These fashion dolls come dressed in their movie-inspired finale gowns and, with kids' help, change into their movie-inspired travel outfits. Kids can help change the Disney Frozen 2 dolls' hairdos from updos to down and up again.





Disney's Frozen 2 Finale Set


Retail Price: $39.99
Release date: Fall 2020



In DISNEY'S FROZEN 2, ANNA and ELSA journey far from home – along the way, they depend on old friends and meet new ones! Kids can recreate scenes from DISNEY'S FROZEN 2 with this DISNEY FROZEN 2 FINALE SET. Including 9 dolls –ANNA, ELSA, OLAF, KRISTOFF, SVEN, the WATER NOKK, HONEYMAREN, MATTIAS, and RYDER – this set is the ultimate DISNEY FROZEN 2 small doll collection. The ANNA and ELSA dolls are in their movie-inspired finale looks with sparkly touches and include removeable capes, while the WATER NOKK is a translucent blue and OLAF is a translucent white.





Frozen 2 Pop Adventures Family Game Night Pop-Up Playset


Retail Price: $12.99
Release date: Fall 2020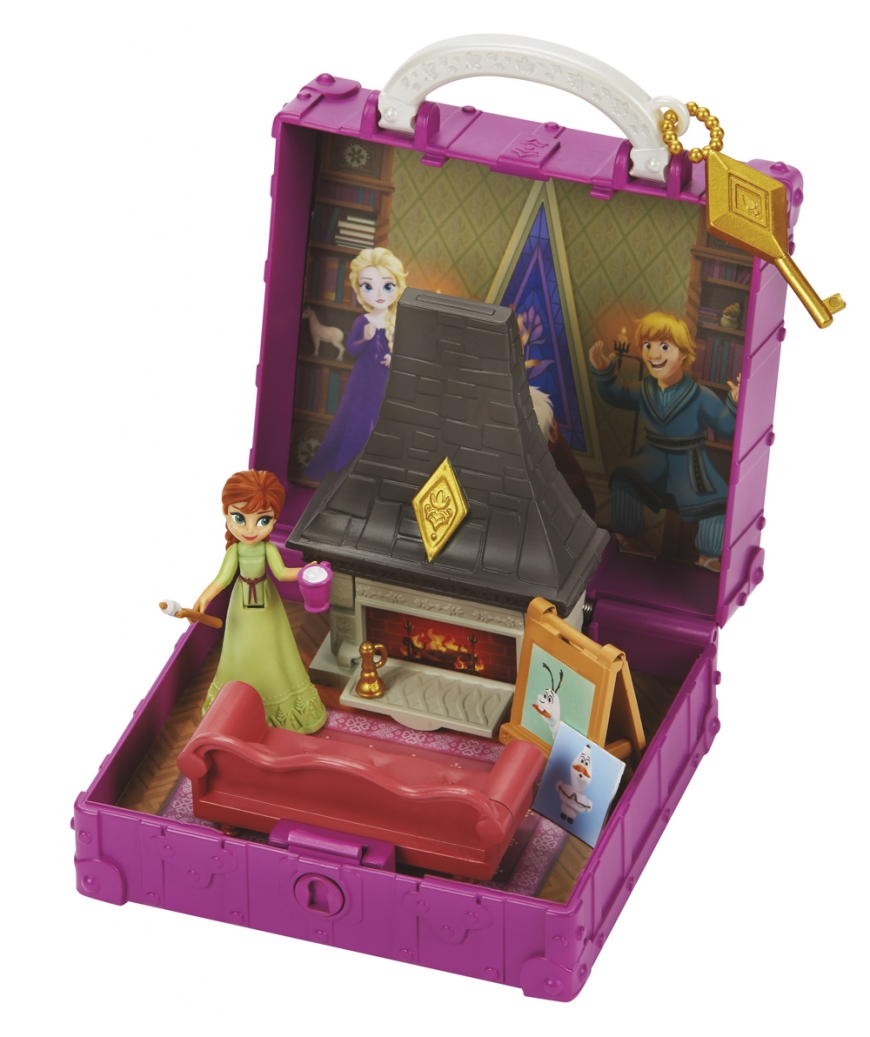 The Family Game Night playset includes an Anna doll and fun accessories like a squishy couch, a charade board, a
s'mores stick, a bell, and a mug. Kids can use the key to unlock adventures and play out lots of favorite Disney Frozen 2
scenes or create their own. Then, they can store all of the accessories inside of the playset for next time. This pop-up
playset is designed like a carry-and-go case with a convenient handle so kids can collapse it, clip it, and take the Disney
Frozen 2 fun with them. Includes playset, doll, couch, key, charade board, a s'mores stick, a bell, and a mug.





Frozen 2 Pop Adventures Ahtohallan Adventures Pop-Up Playset


Retail Price: $12.99
Release date: Fall 2020




Inspired by the epic adventures in Disney's Frozen 2, the Pop Adventures toys offer an exciting playset experience. Kids
will delight in opening the case and watching an iconic scene pop up right before their eyes! The Ahtohallan Adventures
playset includes 2 different Elsa dolls, the Water Nokk spirit doll, and fun features like a slide and spinning, reflective
mirror. Kids can play out the exhilarating scene in Ahtohallan from Disney's Frozen 2 when they put both Elsa dolls on
the base, push the button, and see it switch from one doll's look to the other!





Frozen 2 Walkin' Talkin' Olaf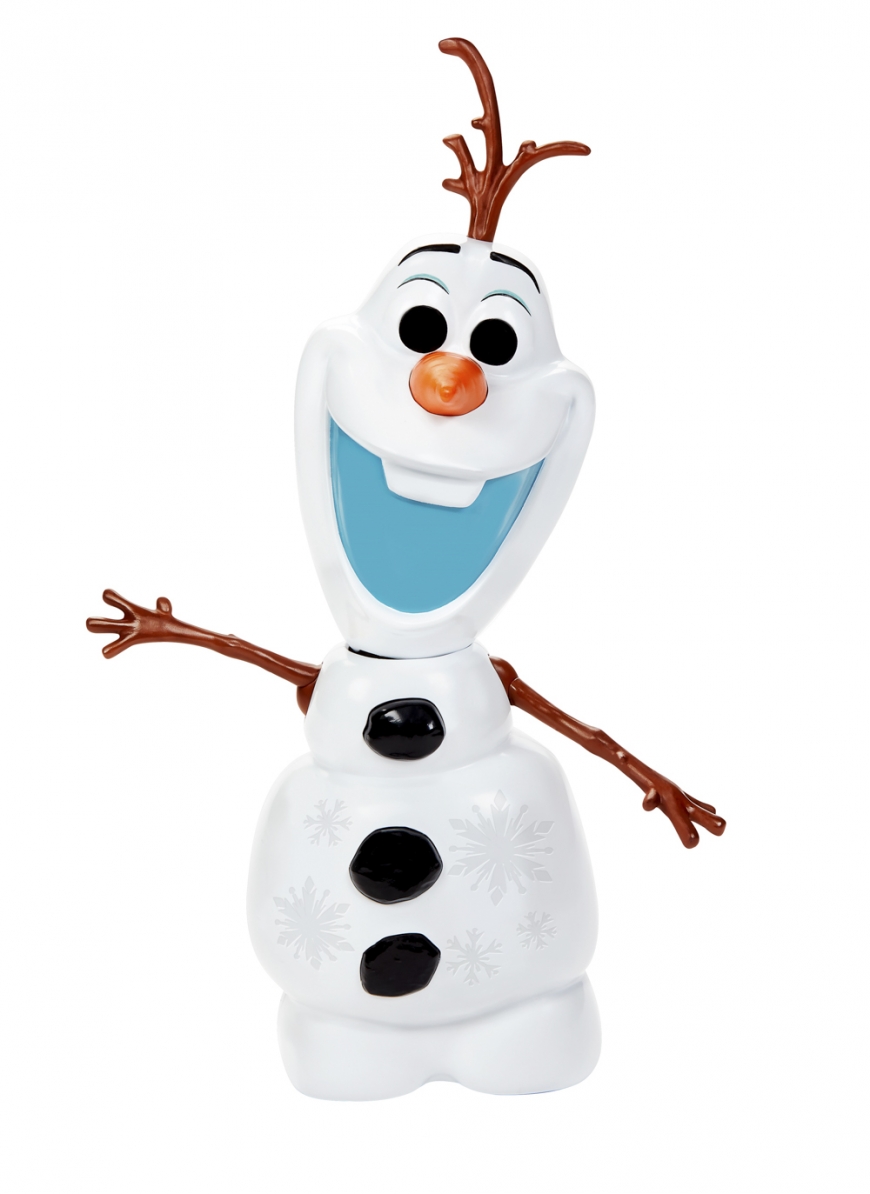 The quirkiest and funniest character from Disney's Frozen 2 comes to life in this product. Kids can watch and interact
with this toy by pressing his coal buttons on the front, and watch him come to life! This Olaf toy waddles across the floor
with and has over 30 sounds and phrases from the Disney Frozen franchise. Watch him react and utter a unique phrase
when he bumps into something too!
Subscribe if you want to be informed when Frozen 2 fall 2020 and other Frozen related dolls will be released
Facebook