Hasbro presents new Frozen 2 dolls. One of them is Elsa doll featuring her barefoot with ponytail, from scene where she was she was trying to cross the North Sea and met water spirit Nokk.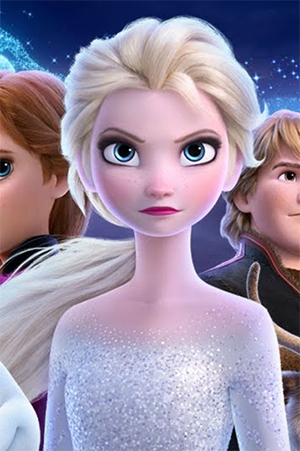 You can find information about new Elsa white dress and Anna Queen dolls here.

The official name of the doll is Magical Discovery Elsa Doll with Lights and Sounds.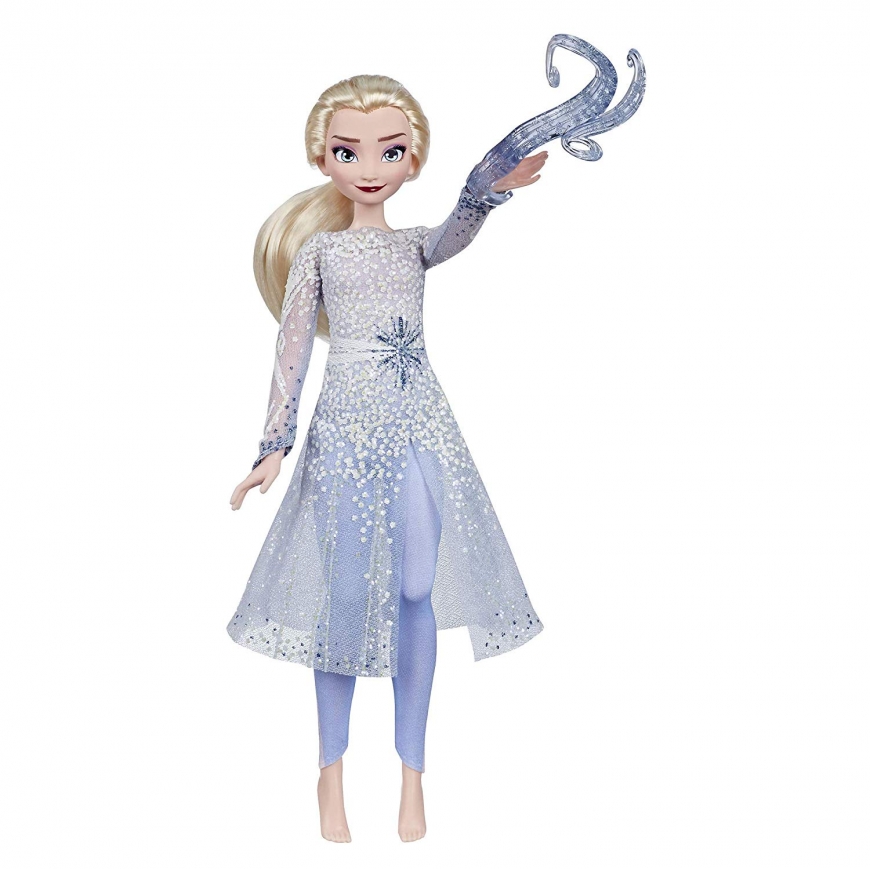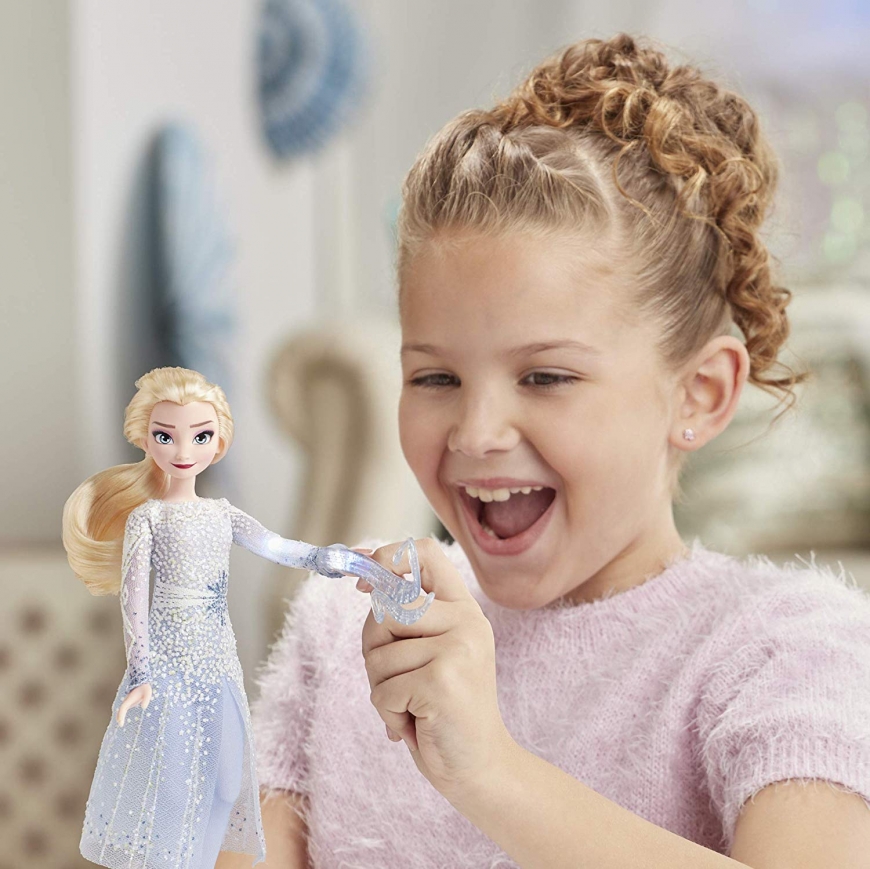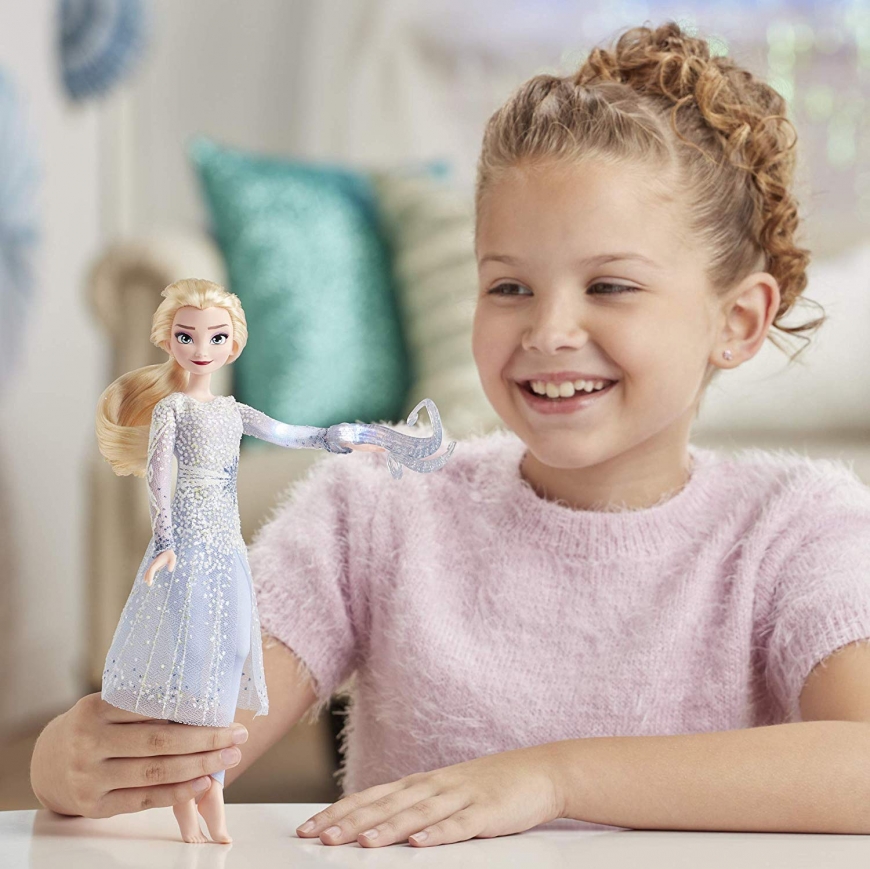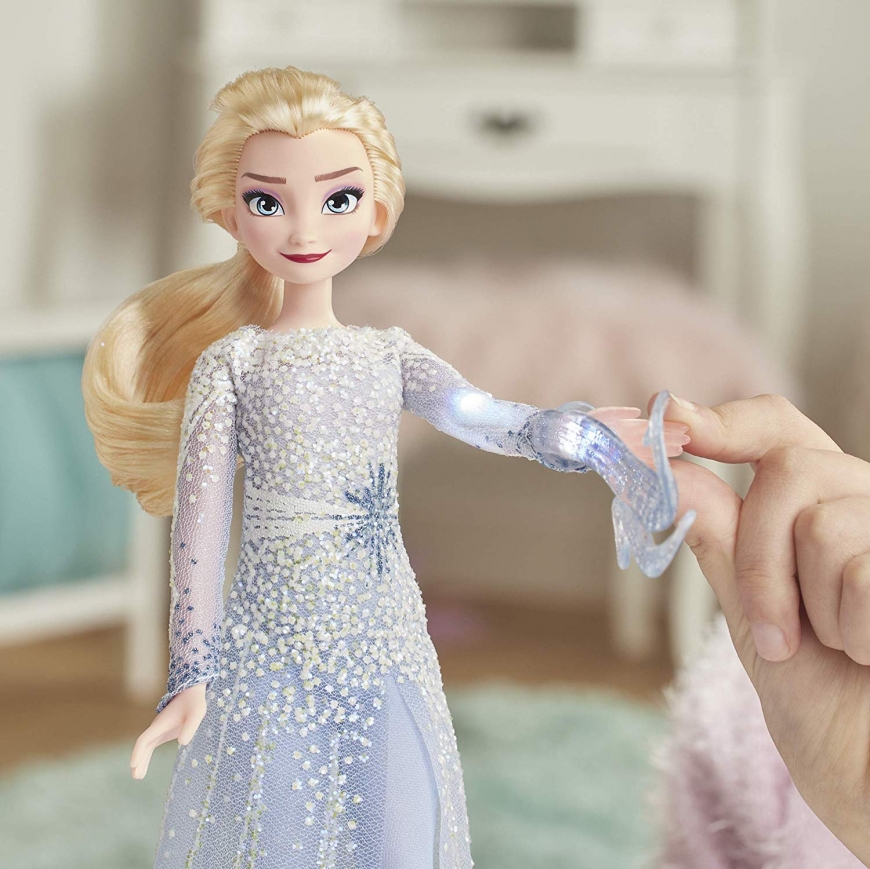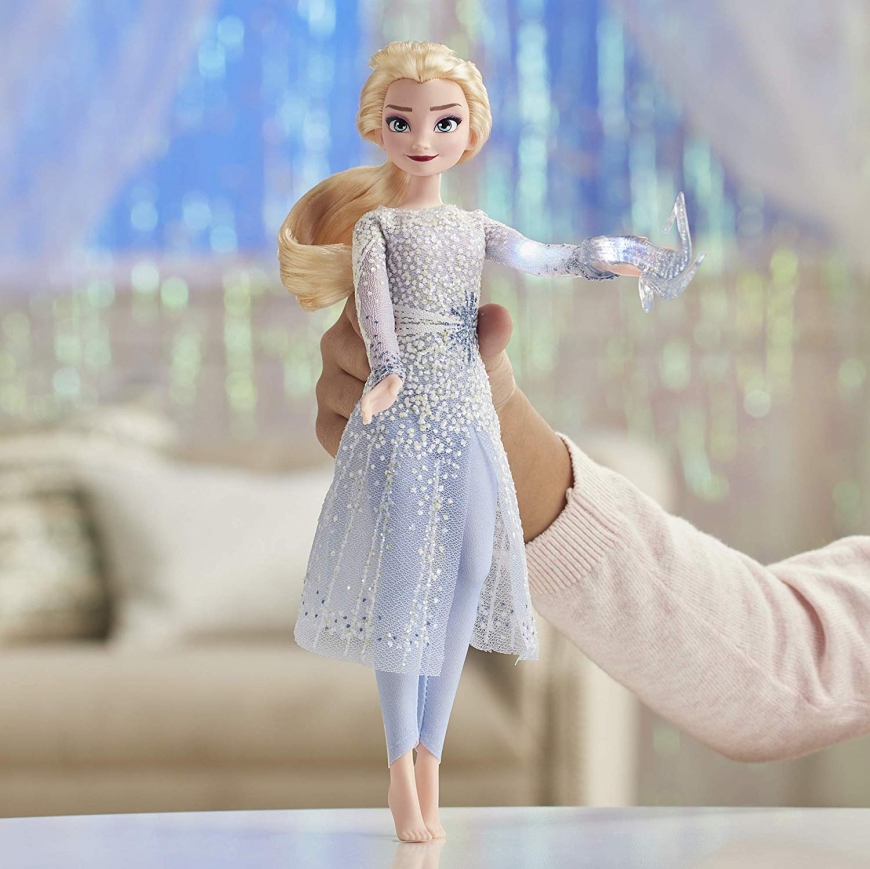 Keep in mind that the plastic accessory with Elsa's magic can be removed. You can put it on like a bracelet.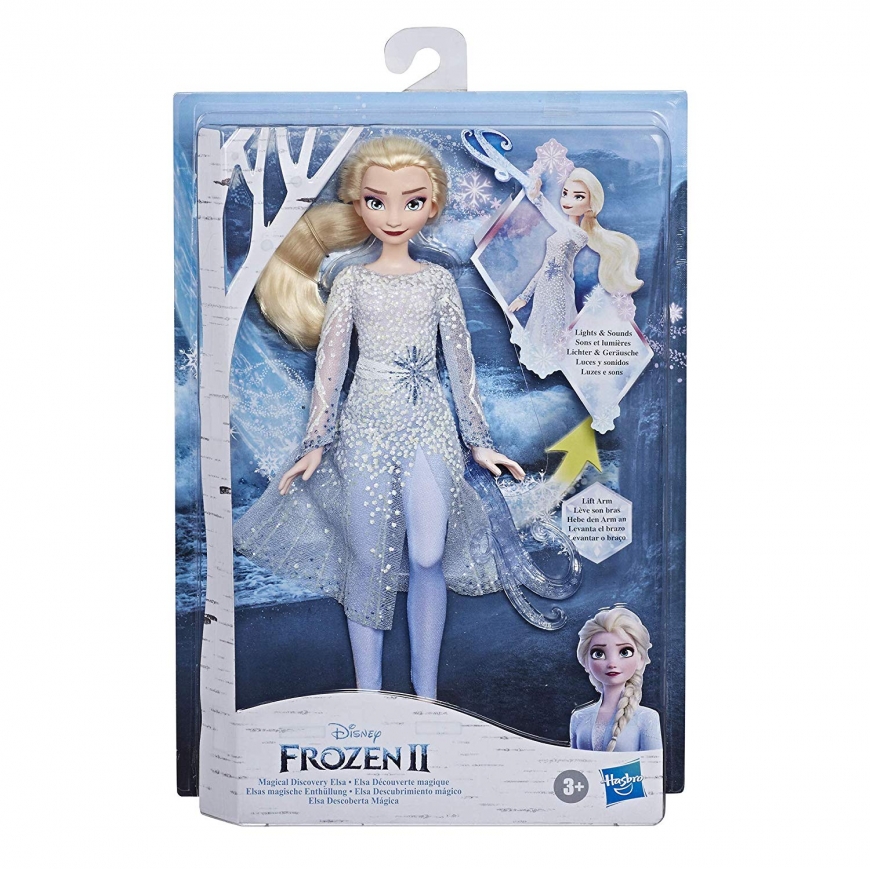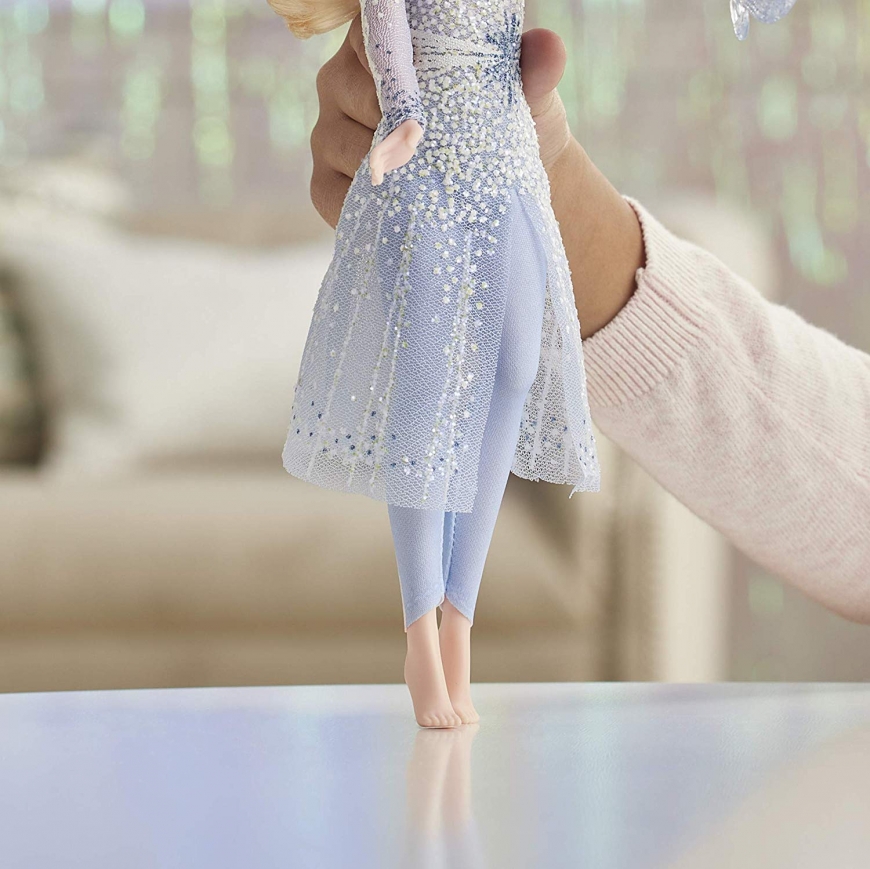 ELSA DOLL WITH LIGHTS AND SOUNDS: The Magical Discovery Elsa doll's arm lights up, and she makes magical snow power-inspired sounds
GLOWING ARM AND SNOW POWER ACCESSORY: Clip the snow power accessory on Elsa's wrist, lift her arm, and her arm glows white and blue, illuminating the accessory
GLOWING ARM AND SNOW POWER ACCESSORY: Clip the snow power accessory on Elsa's wrist, lift her arm, and her arm glows white and blue, illuminating the accessory
BEAUTIFUL GOWN INSPIRED BY DISNEY'S FROZEN 2: The Elsa fashion doll wears a movie-inspired pale blue dress with white and blue glitter accents
Facebook