Celebrate the 30th anniversary of the holiday classic Tim Burton's The Nightmare Before Christmas with this stunning collectible novelizations and storybooks.



Disney Tim Burton's The Nightmare Before Christmas: Beyond Halloween Town: The Story, the Characters, and the Legacy book





After 30 years, discover the inspirations behind Tim Burton's The Nightmare Before Christmas and its legacy as a certified pop-culture experience.

What is it about Jack Skellington that is so compelling? Why does the love between Sally and Jack resonate with so many? The feature-length, stop-motion movie about the Pumpkin King of Halloween Town who becomes obsessed with celebrating Christmas is a fascinating musical and love story that has transcended the original film and captivated the world. From the improbable tale to the lovable characters, Tim Burton's creation has turned into a lifestyle, branching into fashion, video games, card and board games, live-action concerts, themed celebrations at Disneyland, and even cameos in other movies.

Featuring an original foreword by Tim Burton himself, Disney Tim Burton's The Nightmare Before Christmas: Beyond Halloween Town celebrates the film and the culture that has grown around it with exclusive and original interviews from:
Author and creator, Tim Burton
Animators, sculptors, and other artists of the film
Jack Skellington himself, Danny Elfman
The iconic voice of Sally, Catherine O'Hara
Musicians on the Nightmare Revisited album
Delve into the magic of Halloween and Christmas in a story told through unlikely heroes that started 30 years ago. This beautifully designed coffee-table book is sure to captivate die-hard and casual fans alike.





Tim Burton's The Nightmare Before Christmas novelization from Megan Shepherd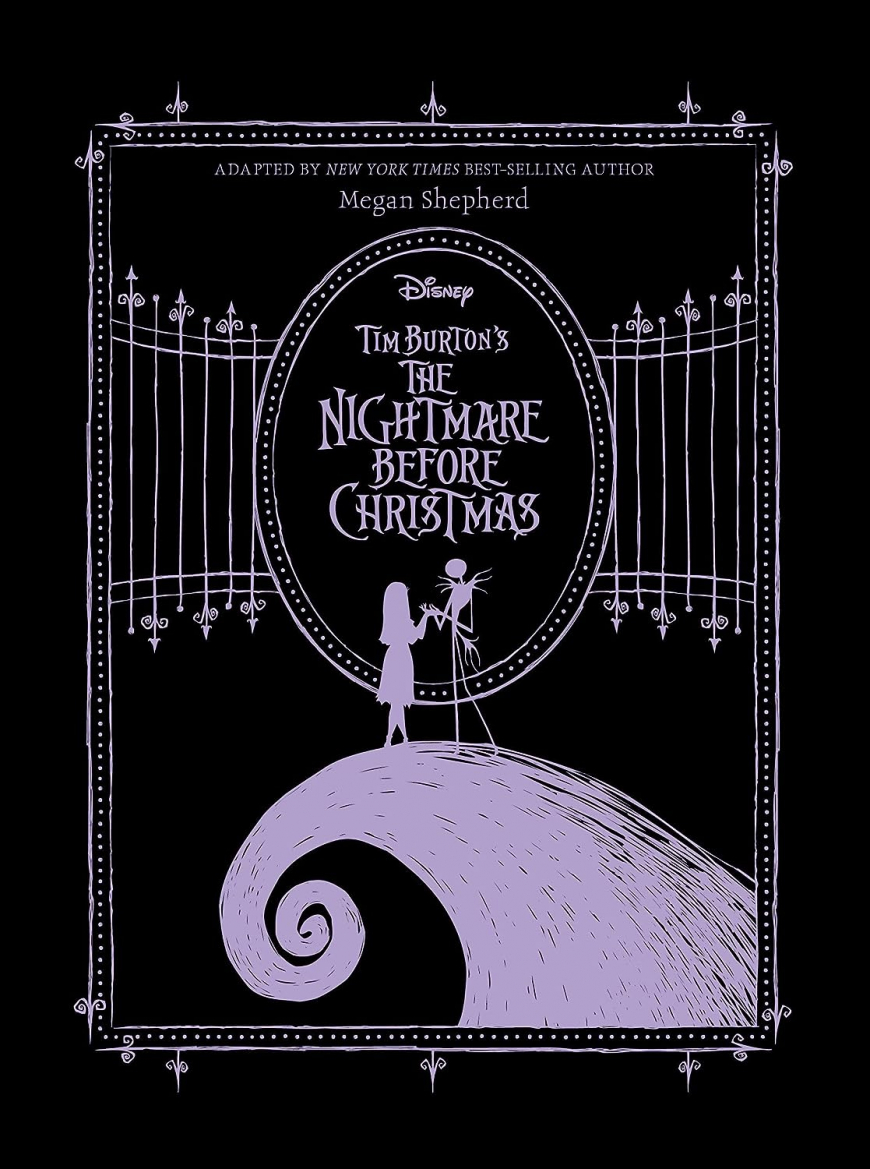 Jack Skellington is the beloved Pumpkin King of Halloween Town, but he has grown tired of leading the usual scares every year. Then he stumbles upon a mysterious tree-shaped door deep in the Hinterlands and falls straight into Christmas Town--an enchanting place like no other, full of sparkling snow, merry elves, and twinkling lights.

Reinvigorated, Jack returns to Halloween Town and recruits the citizens into his new plan: to organize Christmas themselves! But even with aid from his loyal dog Zero and the resourceful rag doll Sally, challenges lurk around every corner. Sally sees a terrible vision of Jack falling into danger, and the mysterious Oogie Boogie hides in the shadows. Will Jack's dream of creating the perfect Christmas come true . . . or is it destined to become an utter nightmare?




Also find some other interesting freshly released books:



The Battle for Pumpkin King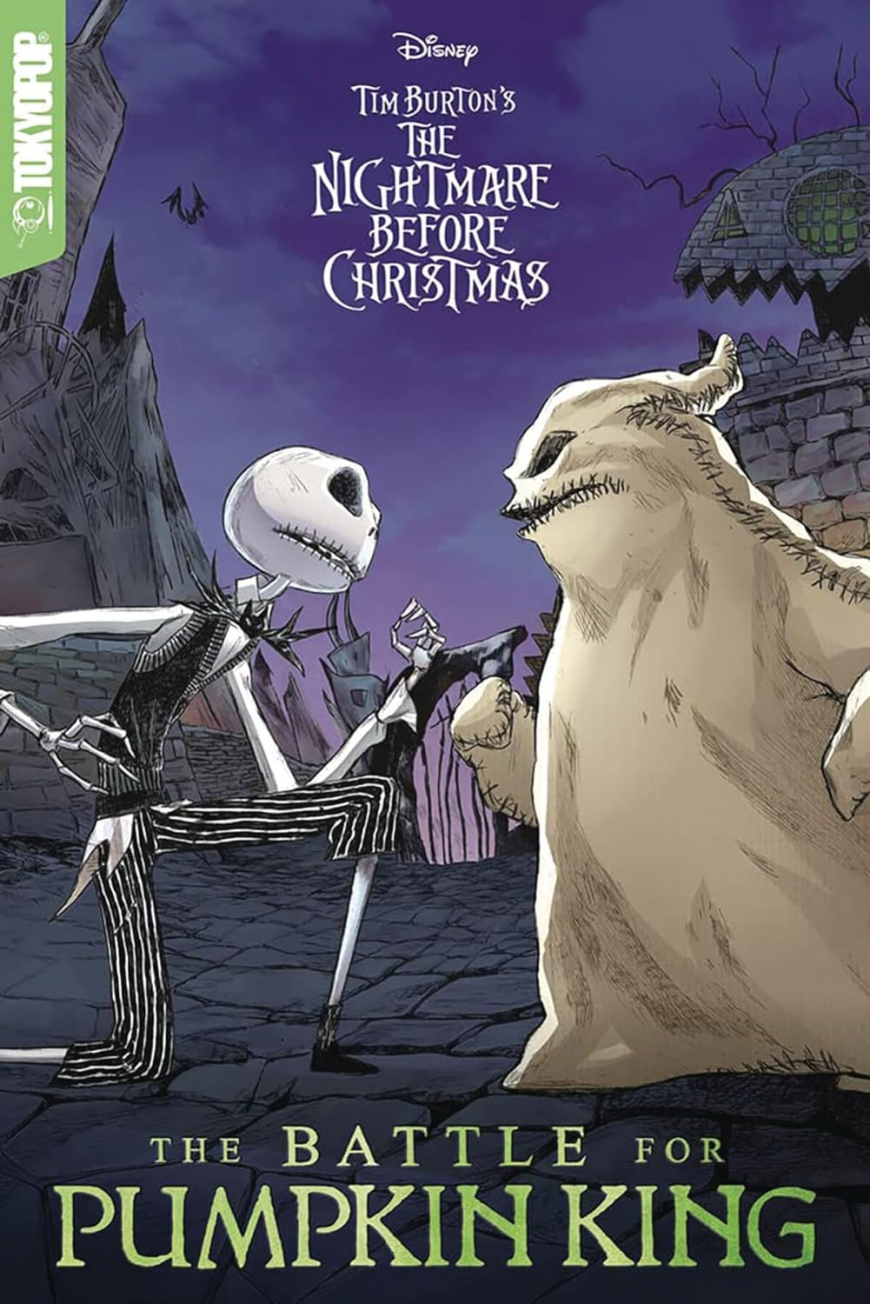 Years ago, Jack and Oogie Boogie were close friends. Both eager to prove themselves, they poured all their passion into their fantastical projects to earn their rightful place as the scariest duo in town. But there could only be one Pumpkin King! What could have happened to turn two best friends into such bitter rivals?
Tim Burton's The Nightmare Before Christmas: Long Live the Pumpkin Queen, by Shea Ernshaw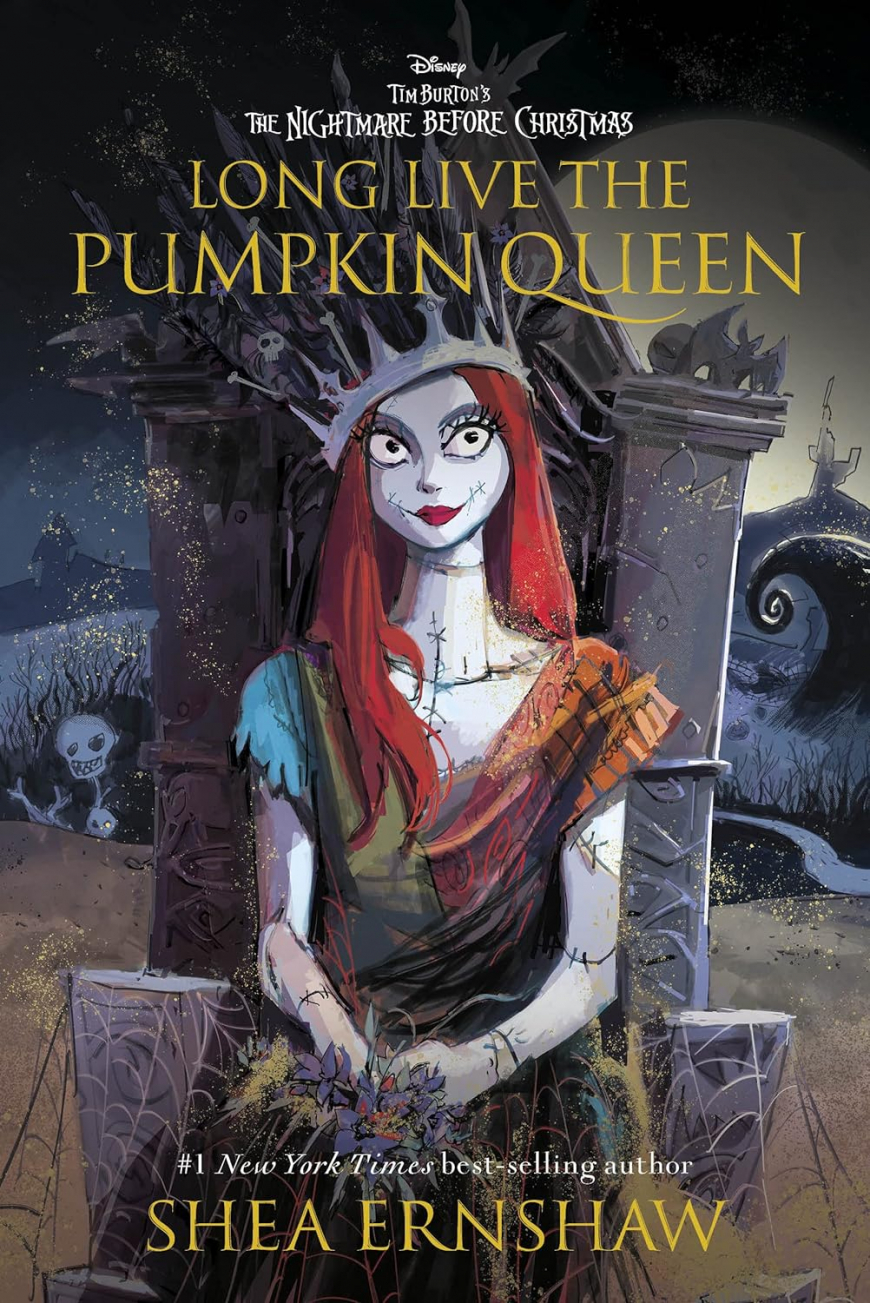 Sally Skellington is the official, newly-minted Pumpkin Queen after a whirlwind courtship with her true love, Jack, who Sally adores with every inch of her fabric seams-- if only she could say the same for her new role as Queen of Halloween Town. Cast into the spotlight and tasked with all sorts of queenly duties, Sally can't help but wonder if all she's done is trade her captivity under Dr. Finkelstein for a different cage. But when Sally and Zero accidentally uncover a long-hidden doorway to an ancient realm called Dream Town, she'll unknowingly set into motion a chain of sinister events that put her future as Pumpkin Queen, and the future of Halloween Town itself, into jeopardy. Can Sally discover what it means to be true to herself and save the town she's learned to call home, or will her future turn into her worst... well, nightmare?
Tim Burton's The Nightmare Before Christmas: 13 Days of Christmas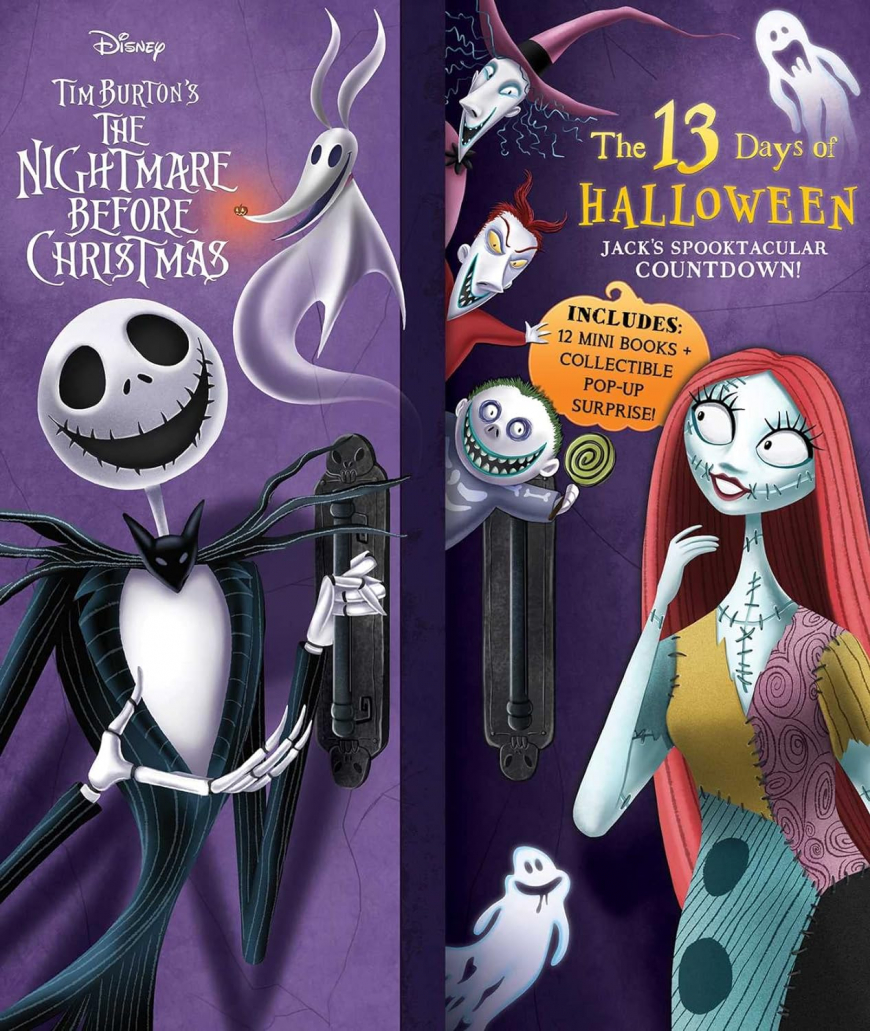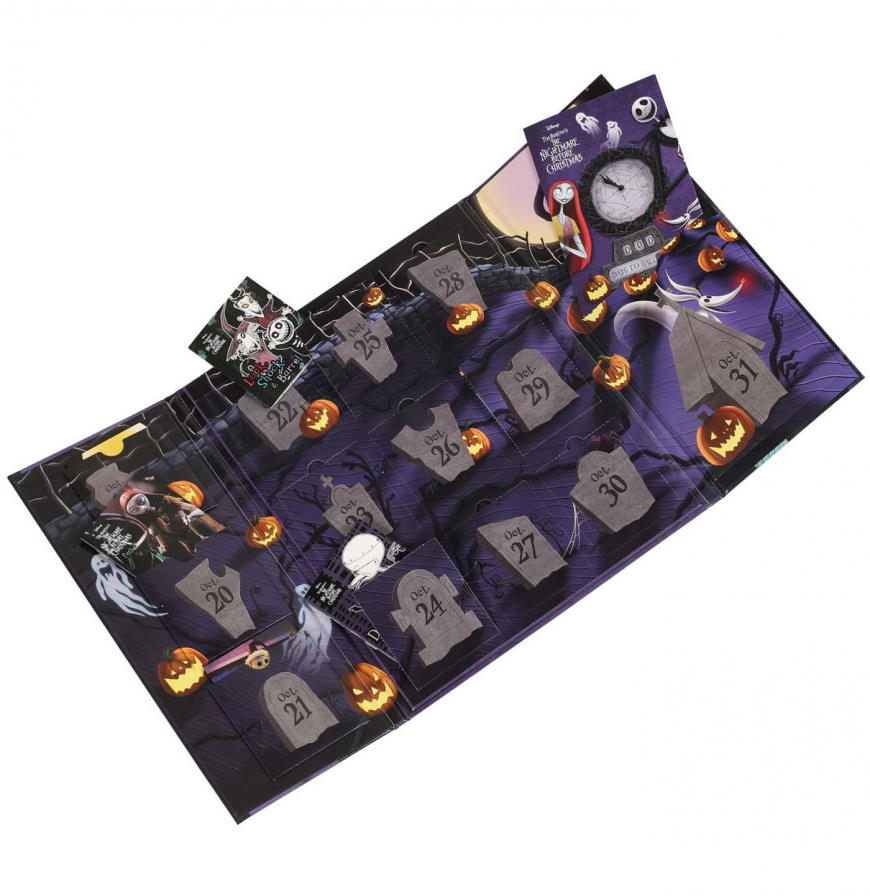 Art of Coloring: Disney Tim Burton's The Nightmare Before Christmas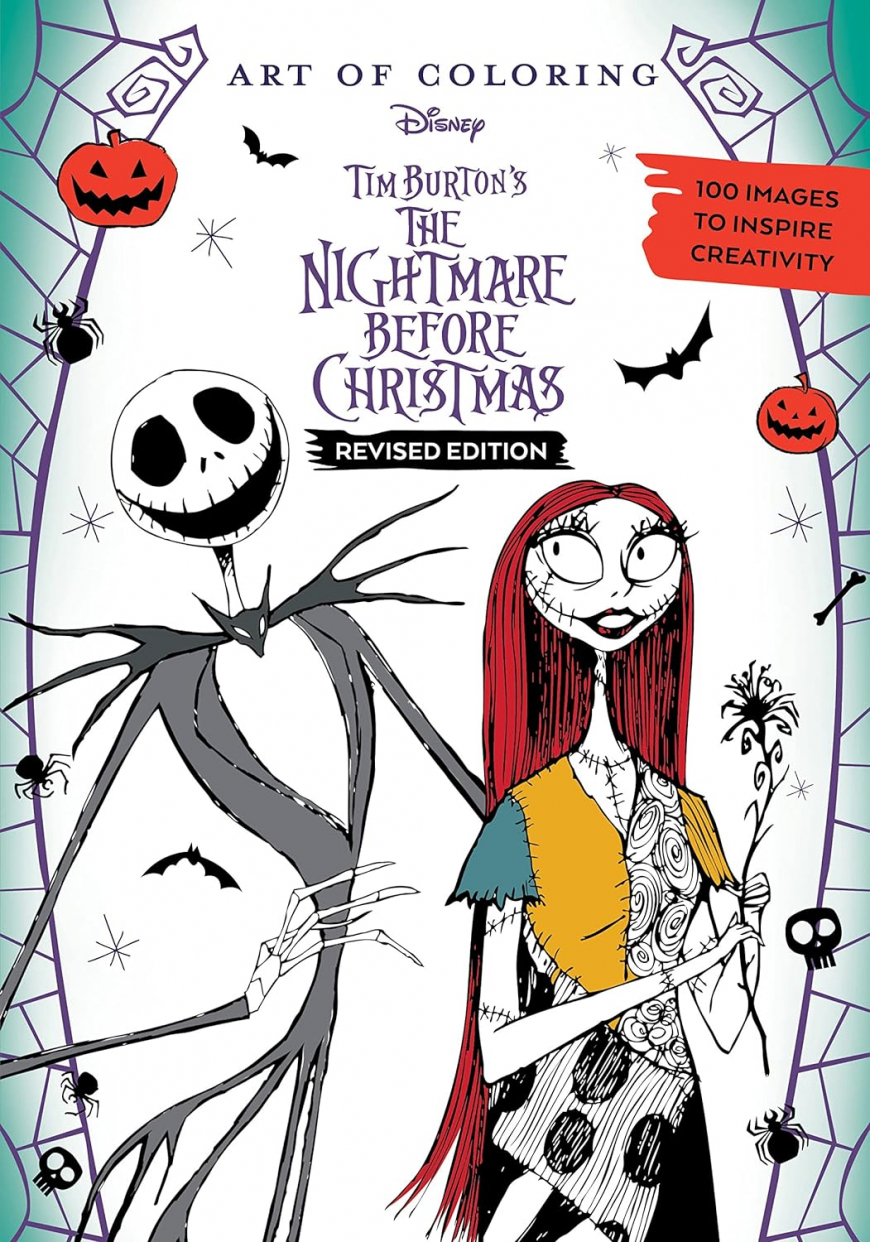 Fans will love the trifold case, which opens to reveal a graveyard scene where they'll find 13 mini books filled with ghoulish activities (crossword puzzles, word searches, mazes, and more), movie retelling storybooks, and a pop-up surprise
Tim Burton's The Nightmare Before Christmas Visual Companion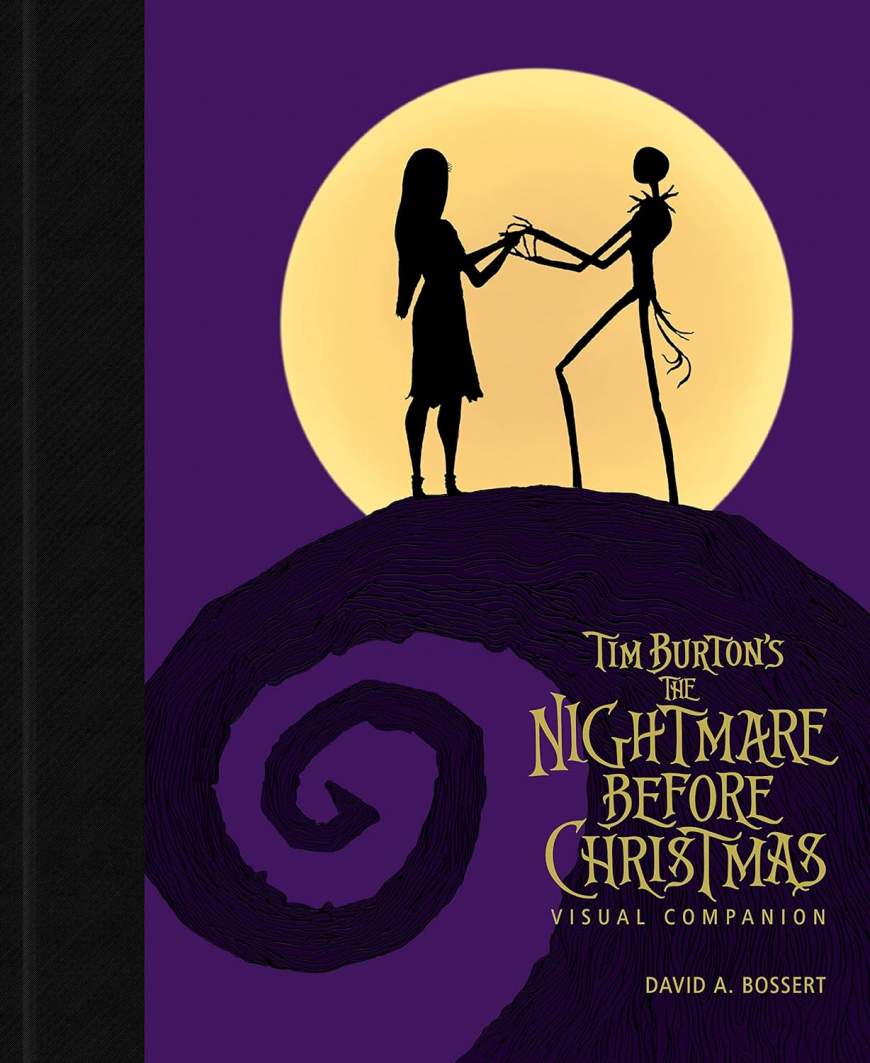 Just in time for the whimsical holiday classic film's 30th anniversary comes a deep-dive reflection about the making of Tim Burton's The Nightmare Before Christmas! This enchanting coffee table book features new interviews with the filmmakers and rare images from the Disney and Burton art collections!

Tim Burton's The Nightmare Before Christmas was crafted as a piece of art: a visual masterpiece that blended together the genius of Tim Burton's simple story and endearing characters with Danny Elfman's eclectic music; Henry Selick's stop-motion brilliance; Caroline Thompson's heartfelt script; and the painstaking efforts of hundreds of artists, animators, and technicians—all wrapped in a world that only Burton could conjure up. Paired with stunning and never-before-released art and photography, this book transports readers into a one-of-a-kind, retrospective journey detailing how Nightmare was thoughtfully crafted and all the ways in which the fan community worldwide has embraced the film ever since.
Facebook