Just because it's Christmas the artist shared Armand Serrano concept artworks for Olaf's Frozen Adventure, he been working on.
And on some of them we can see Easter Eggs from Frozen movie.

For example on this picture we see family portrait of Elsa's and Anna's family.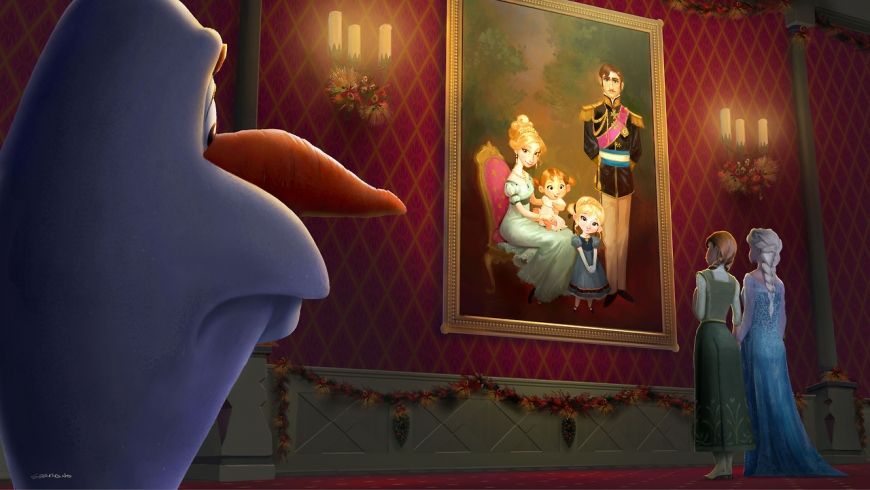 Which in fact is a concept art for "Frozen" movie from Cory Loftis.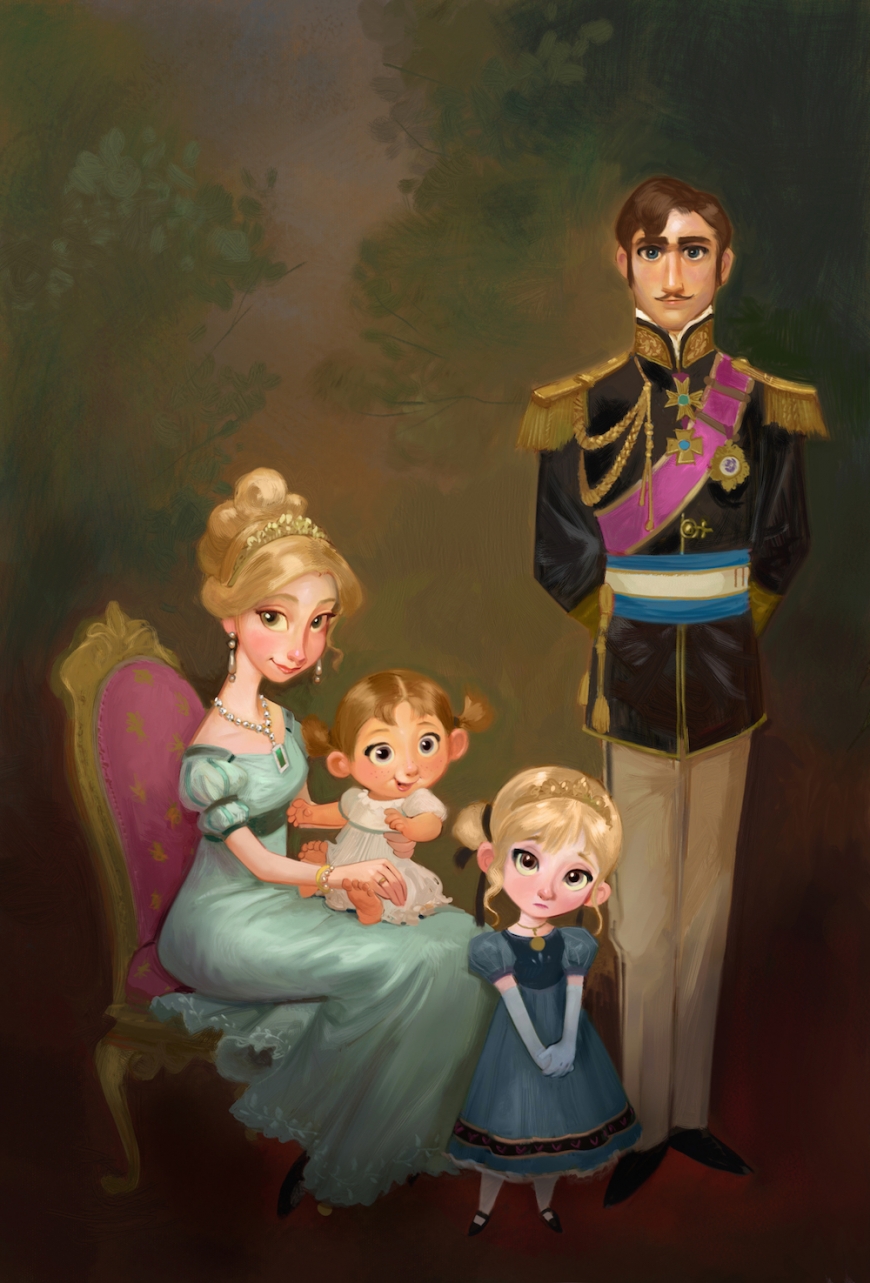 And this picture shows a room of a little girl who tells Olaf that their family tradition is to hide Christmas presents. And in the room of this girl you can see two dolls on the shelf.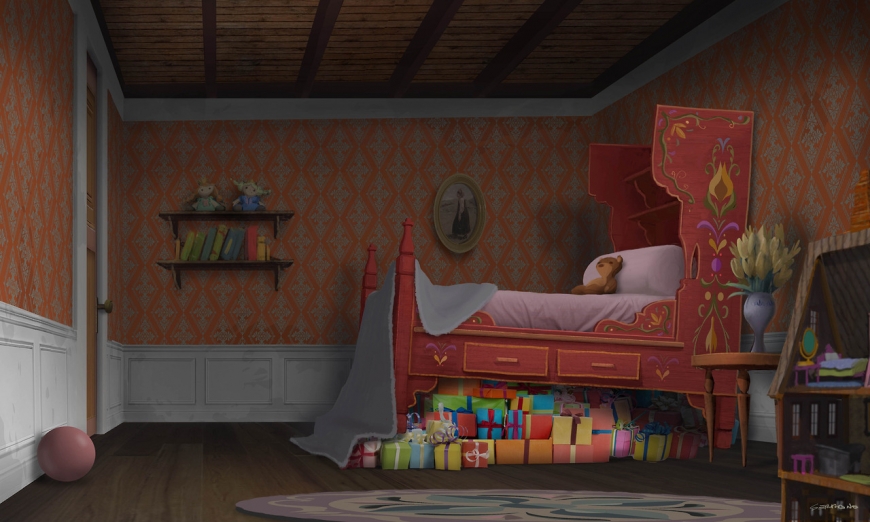 These are the dolls with which little Anna played in the beginnig of Fozen.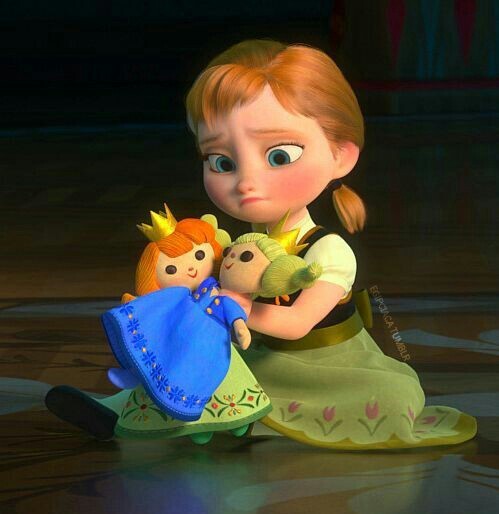 On the remaining concept art there are no references, but they are no less interesting.

Facebook