Funko launches first ever makeup cosmetics line!


And this news is just in time for Halloween!



New makeup line is called POP Villains and based of four Disney Villains: Maleficent from "Sleeping Beauty", The Queen from "Snow White and the Seven Dwarfs", Cruella De Vil from "101 Dalmations" and Ursula from "The Little Mermaid".


Our Funko Pop and Disney cosmetics collection based on the Disney villain franchise is another whimsical way for fans, collectors and beauty aficionados to wear, travel with and display their fandom



Here is fist promo picture of new Funko POP Villains makeup cosmetics: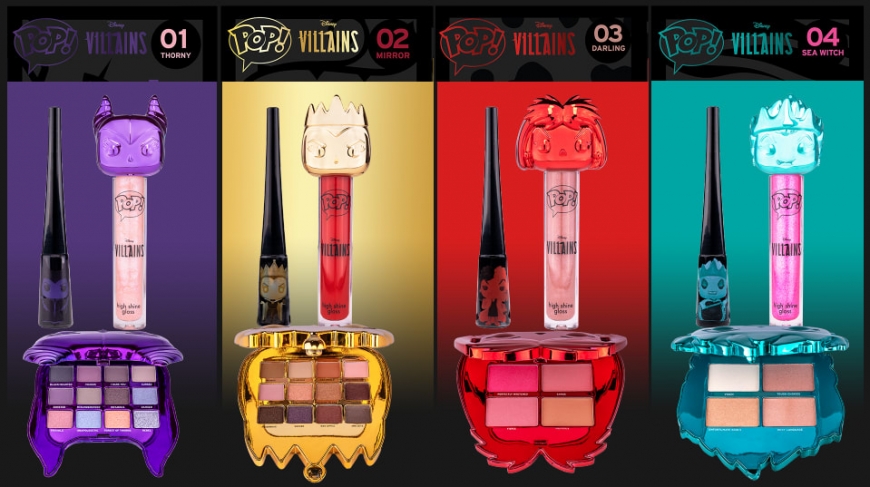 As you can see Maleficent's collection is called Funko POP 01 Thorny, Evil Queen's collection called Funko POP 02 Mirror, Cruella's - Funko POP 02 Darling, Ursula's Funko POP 04 Sea Witch.
Funko POP makeup collection also has a variety of products including lip gloss, eye shadow, eyeliner, blush and makeup brushes.

Wickedly cool isn't it? We will provide you with links then they it will be in stock.
Facebook