Kitten Catfe Purrista series 4 dolls are coming in 2021. New collection, as a series 3, will be released in new Boba (Bubble Tea) Cups. Dolls this time will be dressed in summer outfits, and Meowbles are gonna have some color change fitures.




Each purrista girl boba cup Includes:
1 mystery bis-catti bag with adorable, cat-inspired doll with 5 points of articulation, glitter eyes, and molded, removable hair style
1 mystery creamer cup contains a surprise outfit piece & Pair of shoes
1 mystery sweet packet contains a surprise outfit piece & accessory
1 dissolvable tea bag contains 1, 2, or 3 Meowbles(tm) kittens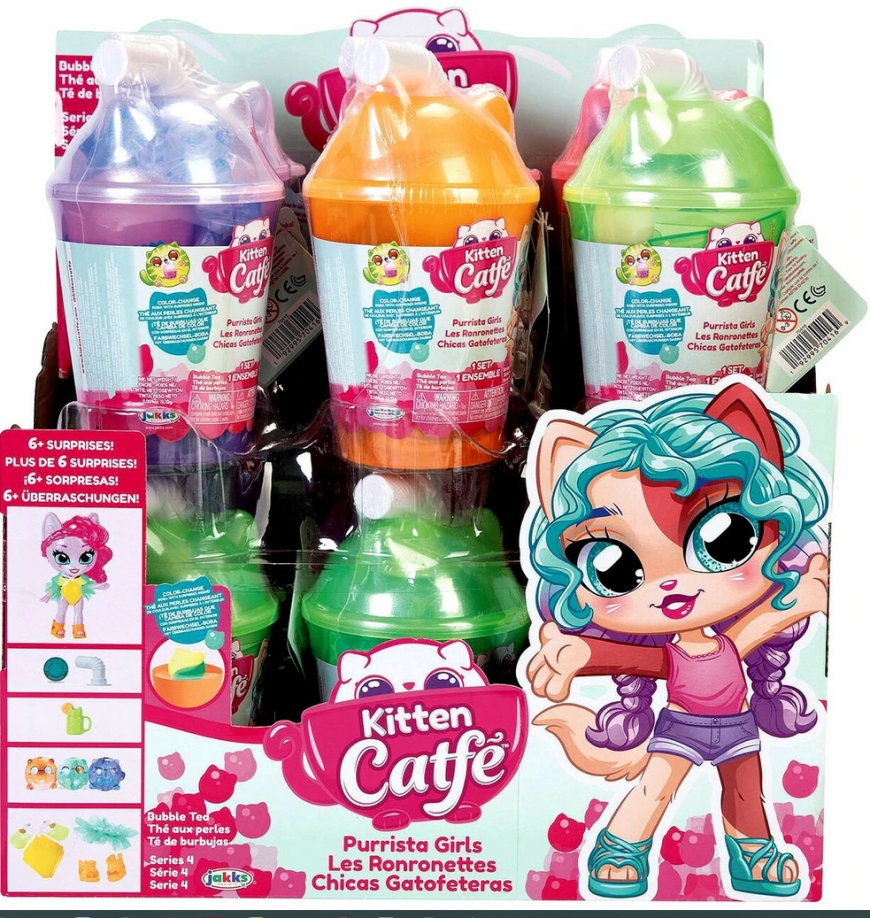 More info coming soon.
Facebook