We will see lots of new Barbie Color Reveal new dolls in 2021 and one new series is called Barbie Color Reveal Monochrom.


Barbie Color Reveal Monochrom Barbie dolls



There are 5 dolls in new collection and all of them comes with color colorful ponytails and monochrom outfits with with geometric design.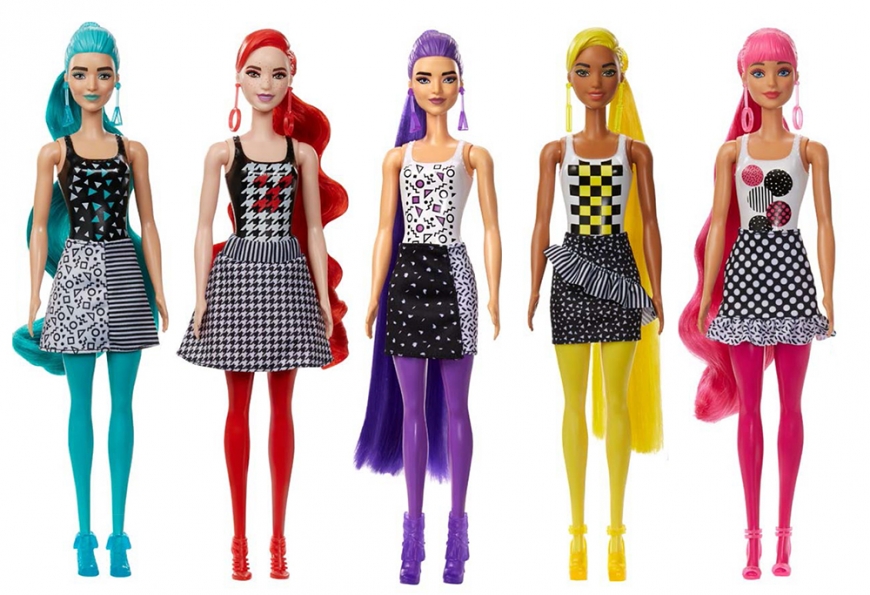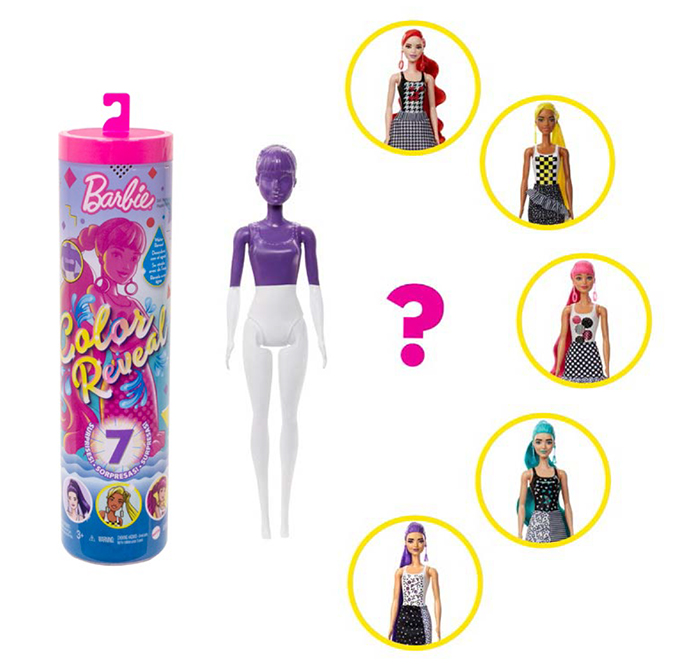 Inside surprise you will fina a doll, a colorful ponytail, a skirt with a black and white pattern, and a pair of shoes and earrings.



Barbie Color Reveal Monochrom Chelsea dolls


The Chelsea dolls are also in a monochrome design and come complete with long ponytails, but there is one boy among them this time.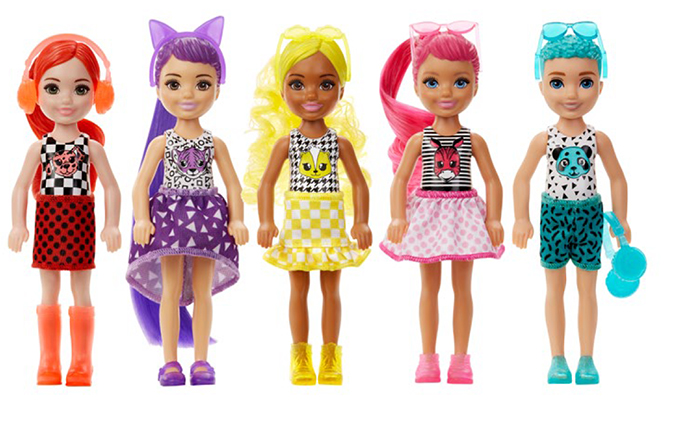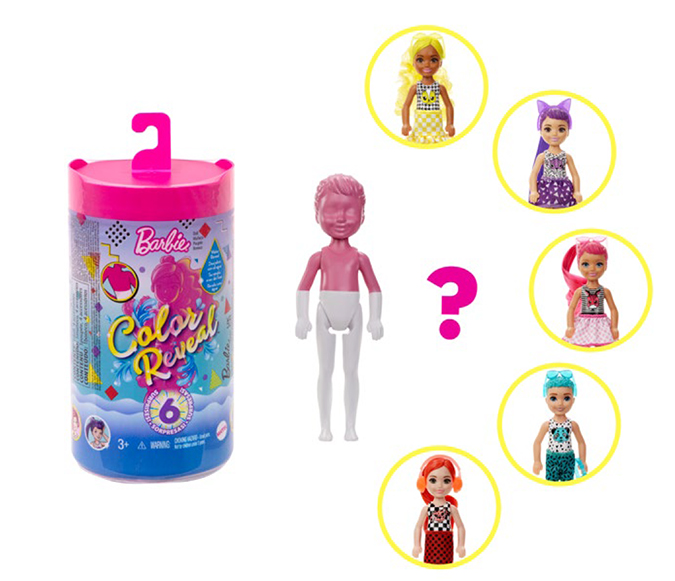 Barbie Color Reveal Monochrom pets



Release date: April 2021
Facebook