Mattel is releasing new Harry Potter theme doll with Harry From iconic scene of passing Platform 9 3/4 for Hogwarts Express.
Harry Potter Platform 9 3/4 set includes Harry Potter doll, a suitcase, stickers to decorate it, a cart to carry the suitcase, and owl Hedwig.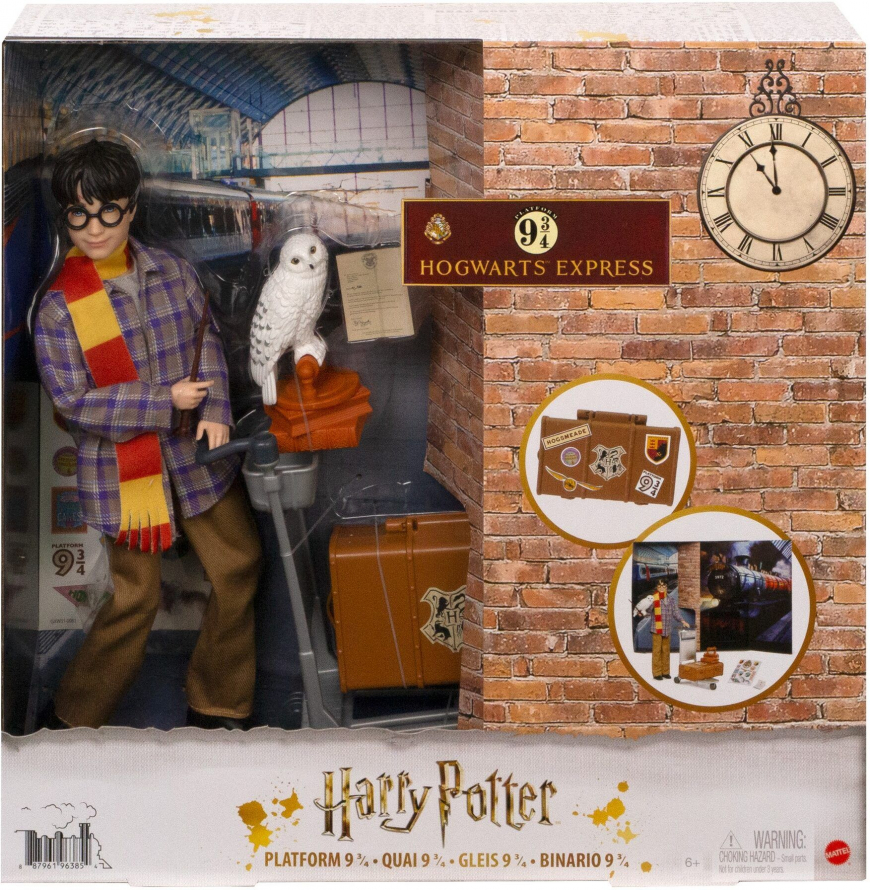 Also a distinctive feature of this doll is the packaging part, which turns into a beautiful diorama to recreate iconic moments from the book and movie.

Release date: June 2021
Inspired by an iconic scene at Platform 9 3/4, this collectible Harry Potter doll invites fans to join him on his first ever journey to Hogwarts!
Hedwig and his perch are included, along with a wand accessory and Hogwarts acceptance letter
Decorate Harry doll's trunk with the included sticker sheet, then load it up on the rolling luggage cart. All aboard!
Dressed in a film-inspired travel fashion and his Hogwarts scarf, Harry Potter doll features flexibility for endless posing possibilities
Premium packaging sets the scene at Kings Cross Station and opens to reveal imagery of the Hogwarts Express for additional storytelling and displays!
Subscribe if you want to be informed when Harry Potter Platform 9 3/4 doll will be released
Don't miss any news - subscribe to our
Facebook