Hairdorables dolls will return this summer with new collection of dolls. Hairdorables dolls season 6 is called Blow Dry Besties. There are 15 new dolls to collect. Each Series 6 Blow Dry Besties doll comes styled with a 'blown away' hairdo. A mini hairdryer, hair gel and accessories are also
included, as well asa doll stand for easy display. There's also a colour change hair streak feature. 12 surprises in total.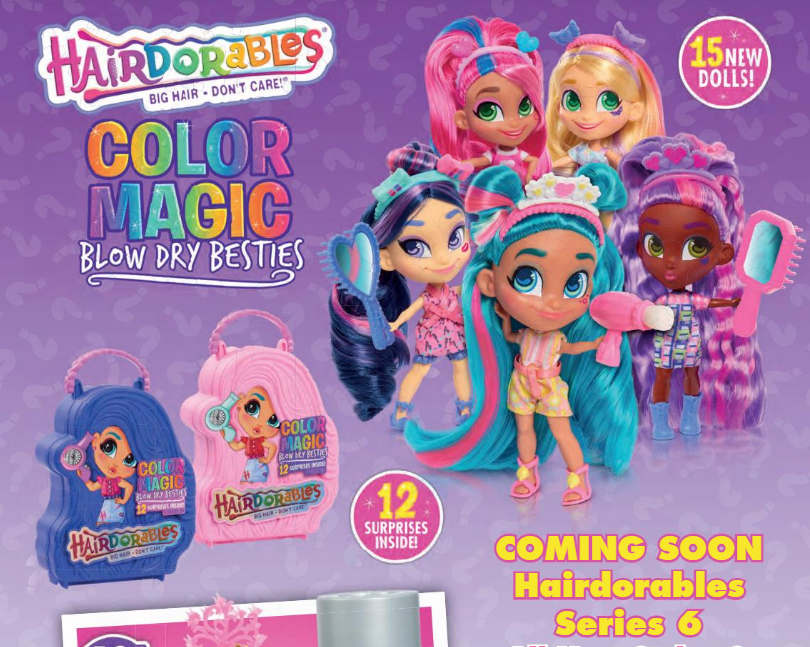 Checklist: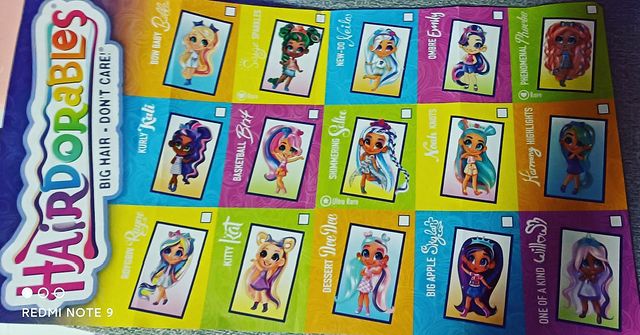 Noah and the Hairdorables are back for Series 6 and revealing colorful shades of "Big Hair, Don't Care" attitude! The Hairdorables Color Magic Blow Dry Besties are ready to blow everyone away and #SLAY for days.

These surprise dolls even come with nine styling accessories to create so many fun hairstyles! Reveal your Hairdorable colorful hair streak using the mini hairdryer. Dip the hairdryer in icy cold water and apply it to their cheek or hair streak to activate a #MINDBLOWING color transition! Return your Hairdorable to their original color by dipping the hairdryer in warm water and repeat the color change process again and again!

Collect all 15 NEW Hairdorables dolls, including the ULTRA-rare, Shimmering Sallee! Each doll comes in a reusable plastic carrying case and features a fashion forward look with unique accessories from the Color Magic theme. Each doll lives up to the "Hairdorables" name with a variety of unique luxe hairstyles in vibrant colors! Your Hairdorables collection is ready for a makeover - collect all the Hairdorables Blow Dry Besties Dolls!



More info coming soon.
Subscribe if you want to be informed when Hairdorables Color Magic season 6 dolls will be released
Don't miss any news - subscribe to our
Facebook