Update: The Disney Store Limited Edition Midnight Maquerade pins version is out! And they are little bit different from the D23 version.
This is how pins look: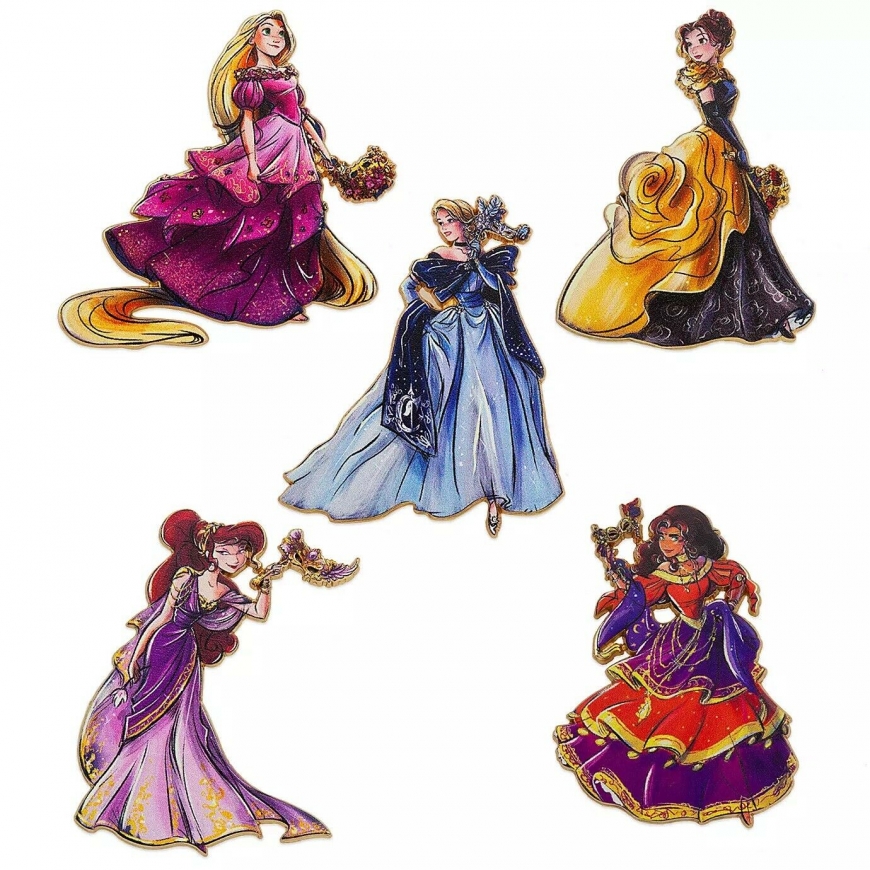 You can get them in Disney Store or on ebay if you don't have Disney Store in your country or city. Here are some listings from trusted sellers: Listing №1, Listing№2

In addition to the Midnight Masquerade Series dolls, fans can pick up LE pin sets at D23. This limited edition set consist of 9 pins, 6 of them are Masquerade masks and 3 - beautiful enamel pins with Midnight Masquerade images of Aurora and Phillip, Tiana and Naveen, Giselle and Edward.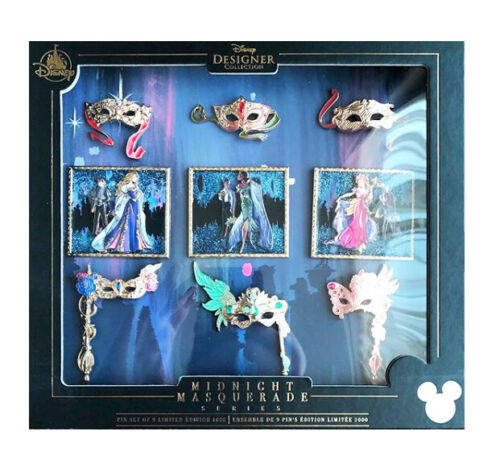 Links for ebay listings of D23 Midnight Masquerade pins:
Link №1, Link №2, Link №3, Link №4, Link №5
Facebook