On KOTOBUKIYA SUMMER EXPO Live company made some really cool announcements, and one of them is the announcement of future Kotobukiya My Little Pony Bishoujo Series Princess Luna and Princess Celestia figures. Both princess will be joining the Officially Licensed MY LITTLE PONY BISHOUJO series!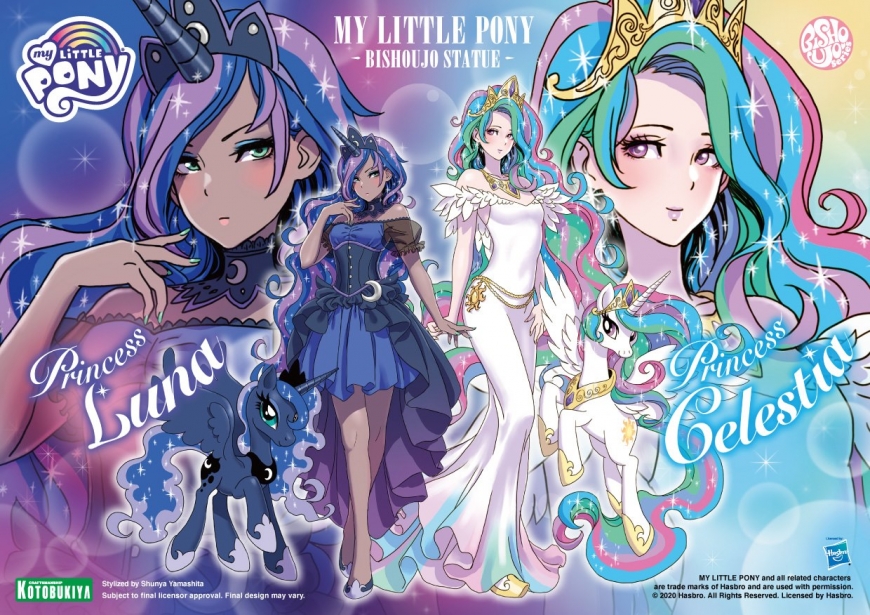 Each outfit been perfactly design to capture the elements of the princesses. Kotobukiya wanted to keep the fantasy feel of these to characters.
The previous figures were designed in casual outfits, but with the both characters being princess, they wanted to keep that princessin feel.

The Kotobukiya My Little Pony Bishoujo Series Princess Celestia is dressed in the mearmaid dress. The hem at the bottom is full of the volume and has colors that matches the tail of the pony.



Designers did not want to just attach the wings to the back of the figure, they found a more elegant way to add them to the design of the doll.They decorated with them the shoulder line and the upper part of the dress.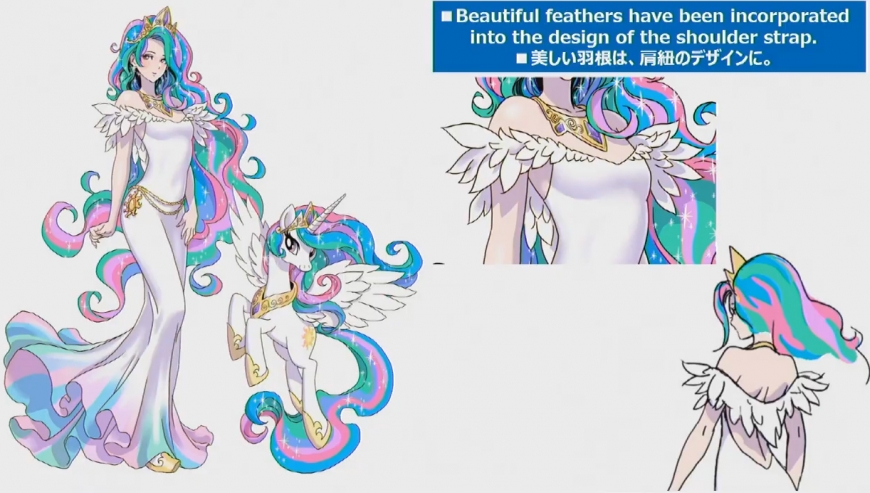 If you look at the past line up of My Little Pony Bishoujo Series you will see that some of the cutiemarks been incorporated a the prints on the outfits. This time for both My Little Pony princesses, the cutiemarks will be incorporated as decorative elements. As for Princess Celestia it's actually on her chain belt.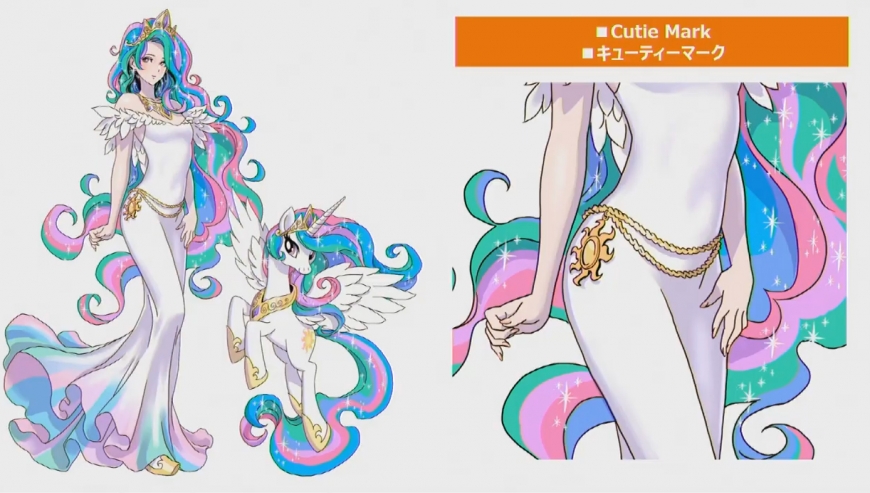 Bishoujo Series Princess Luna is designed too look more mature than main six but younger than Princess Celestia.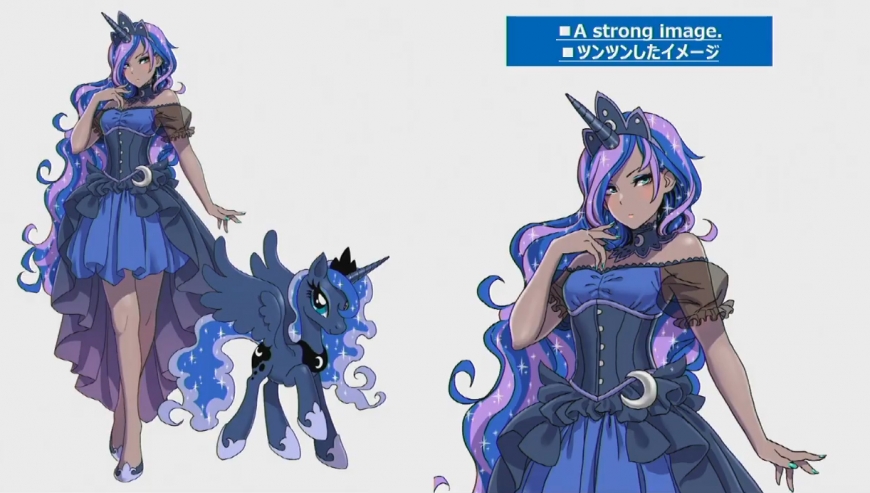 As princess Luna is associated with the night her entire look was made in the gothic lolita style. Also the corset design was inspired by Nightmare Moon. And as with Princess Celestia, designers wanted to incorporate the wings into her outfit. And this time they did it with the folds on the upper part of her dress skirt.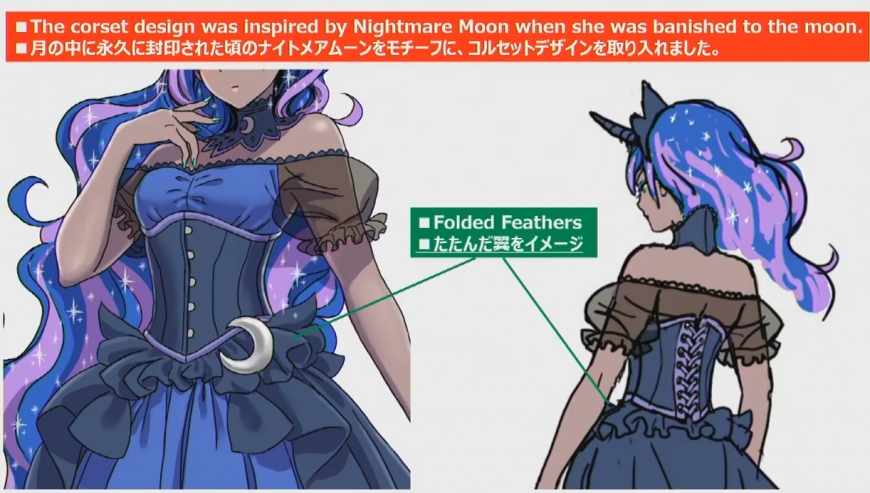 They also designed the shoes for princess with fairly high heels to represent the silhouette of a hoof.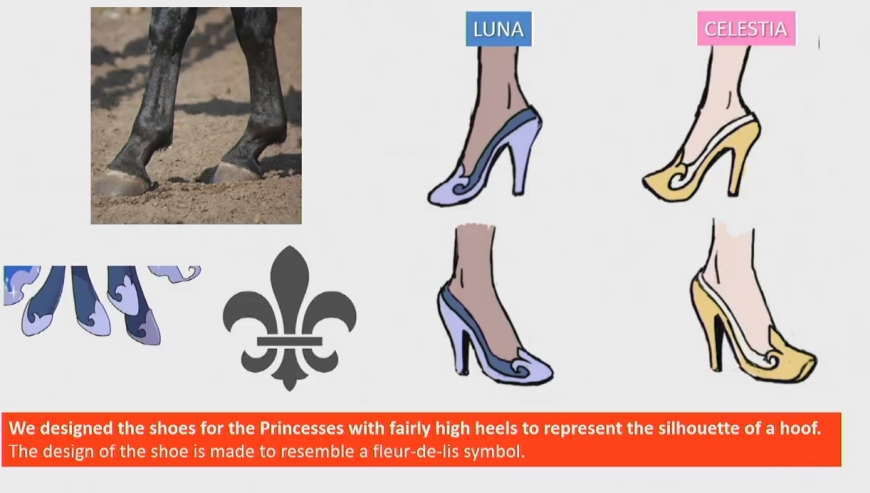 Released date My Little Pony Bishoujo Series Princess Luna and Princess Celestia figures: 2021

Kotobukiya also announced the release of a limited edition Bishoujo Series Twilight Sparkle figurine - as well as limited edition Bishoujo Series Pinky Pie with colored leather and glitter hair - release date October 2020.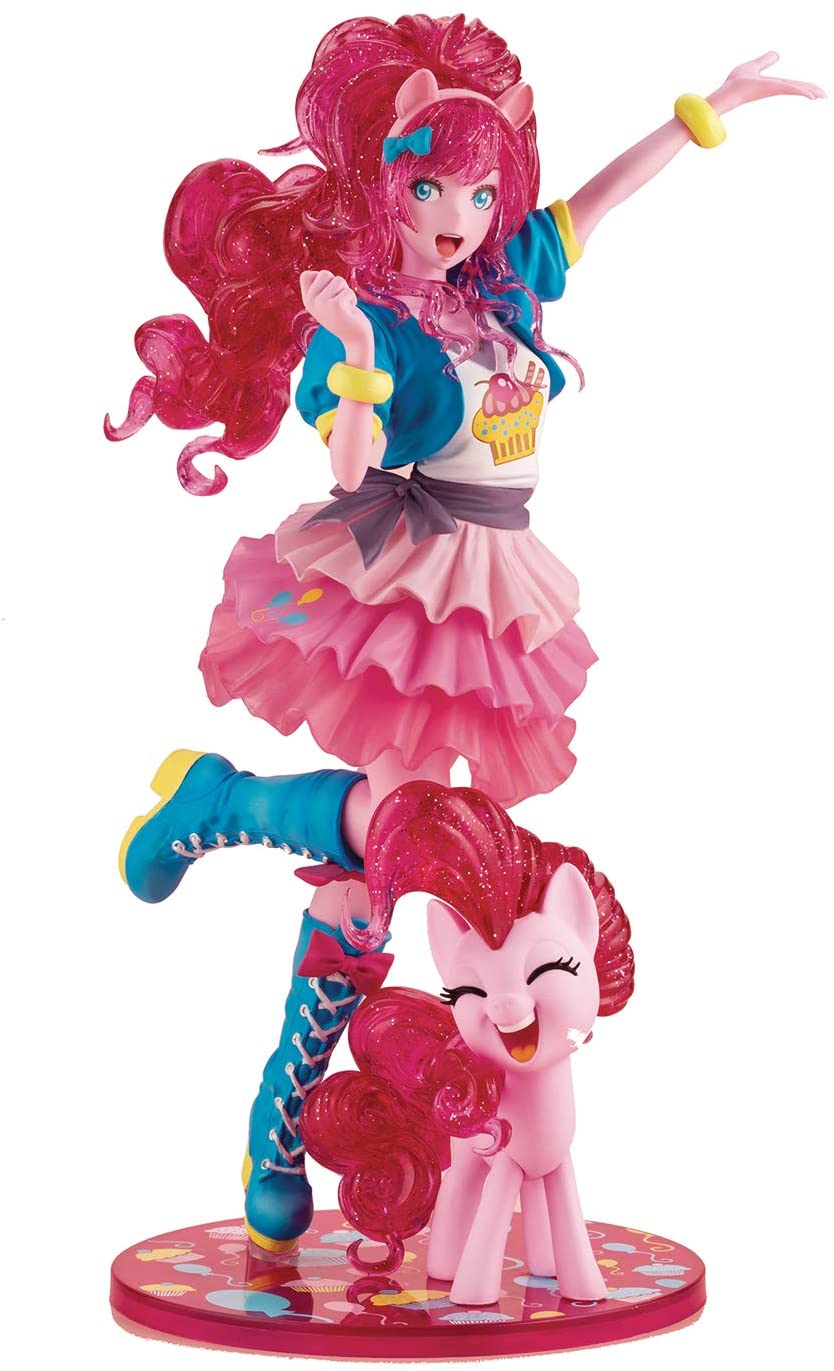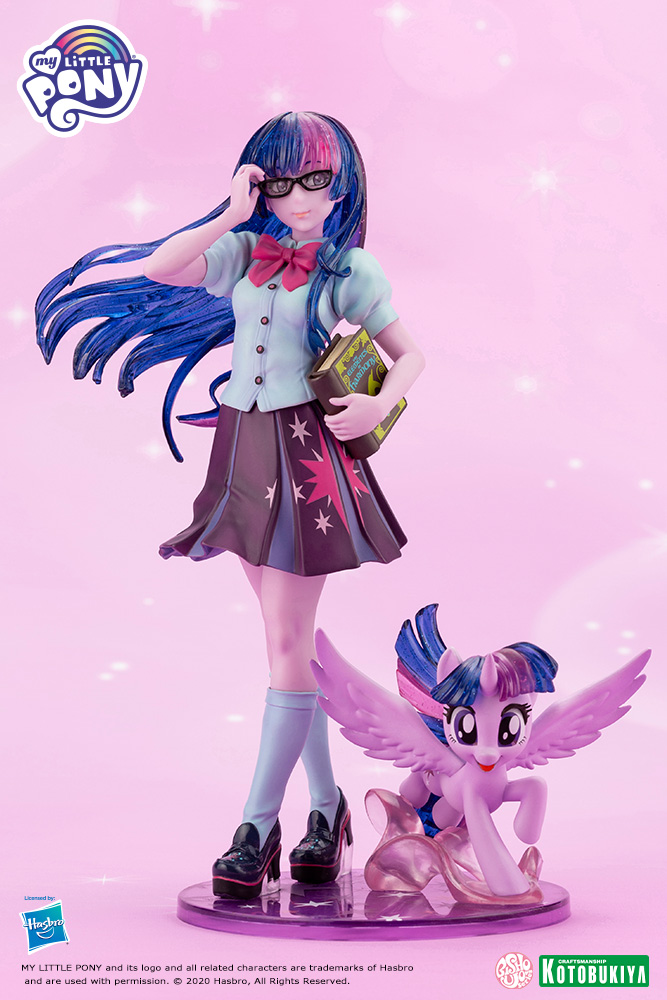 Sunset Shimmer Kotobukiya My Little Pony Bishoujo figure will be released in spring 2021.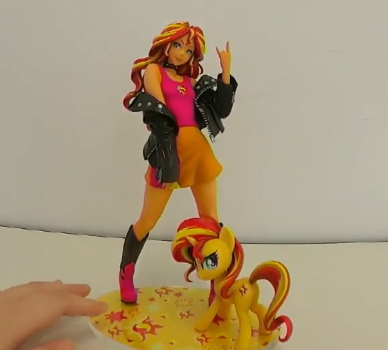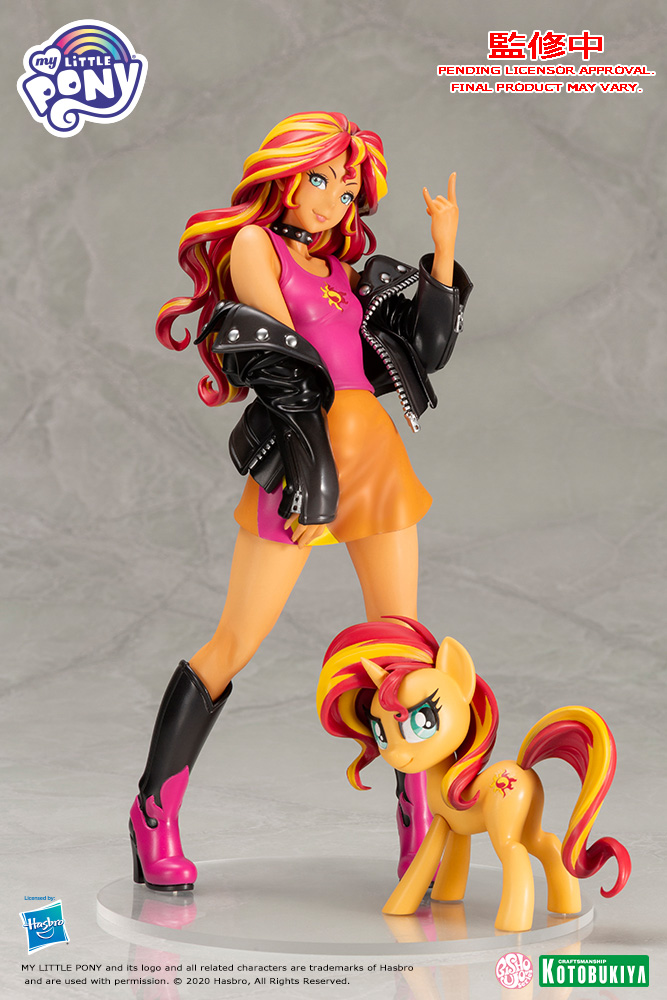 Previously released My Little Pony Bishoujo figures:
Rainbow Dash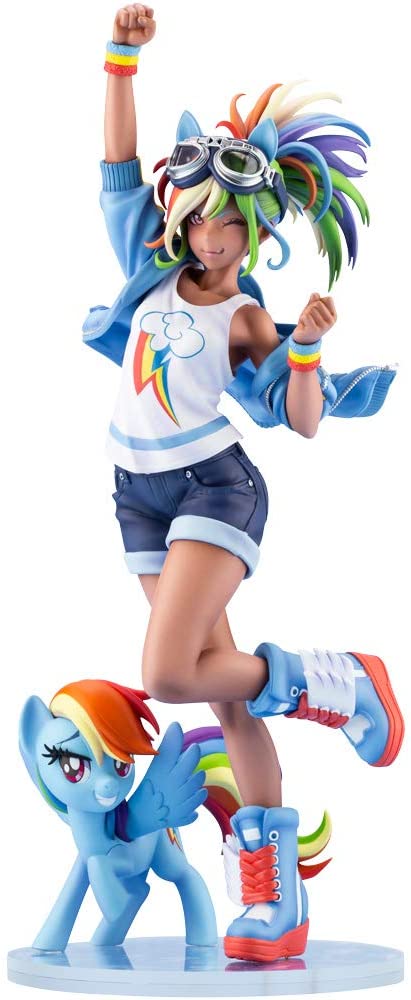 Rarity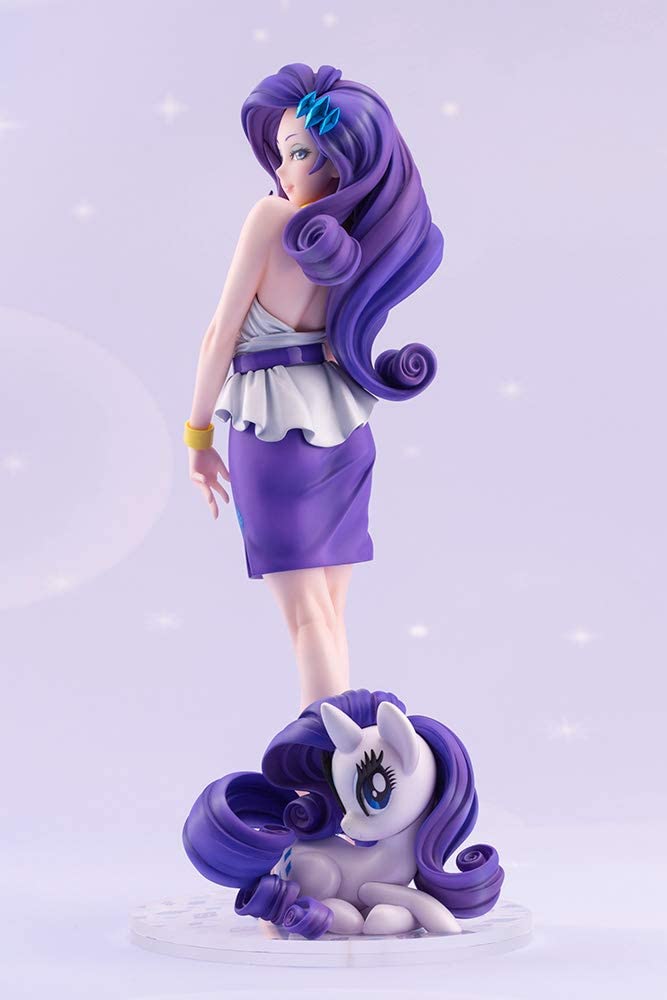 Pinkie Pie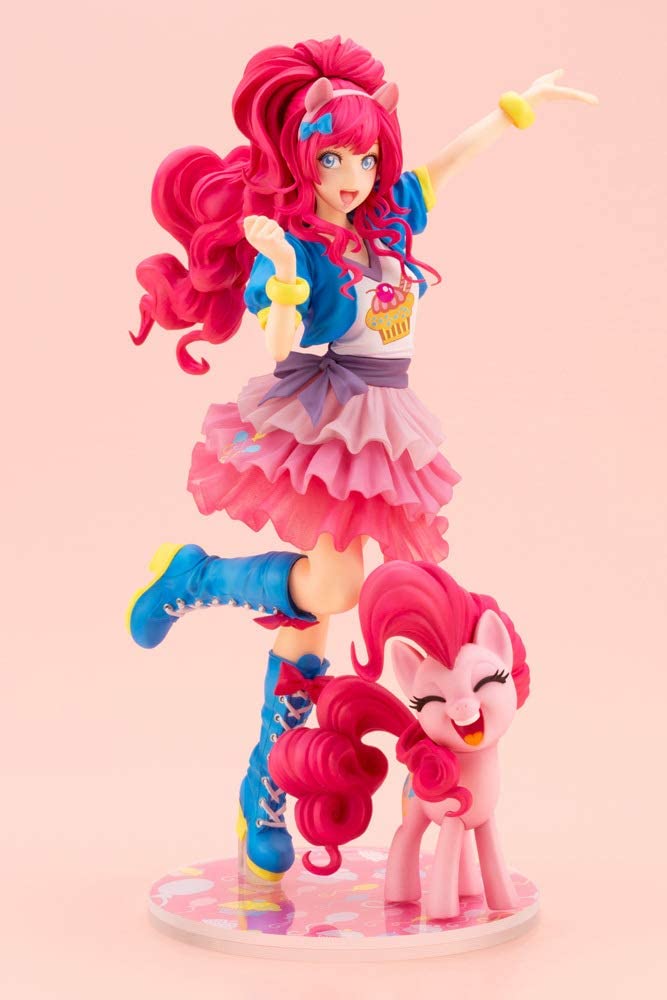 Twilight Sparkle
Fluttershy
Applejack BISHOUJO Statue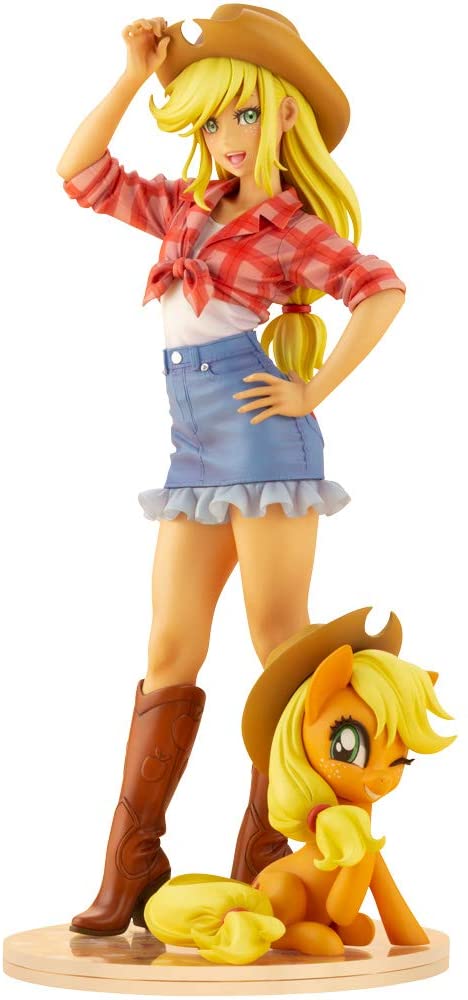 Don't miss any news - subscribe to our
Facebook