The Friends of Equestria Collection - new toy set with 11 characters including Minty

Pony has rooted manes and tails, ponies are 3-inch scale size.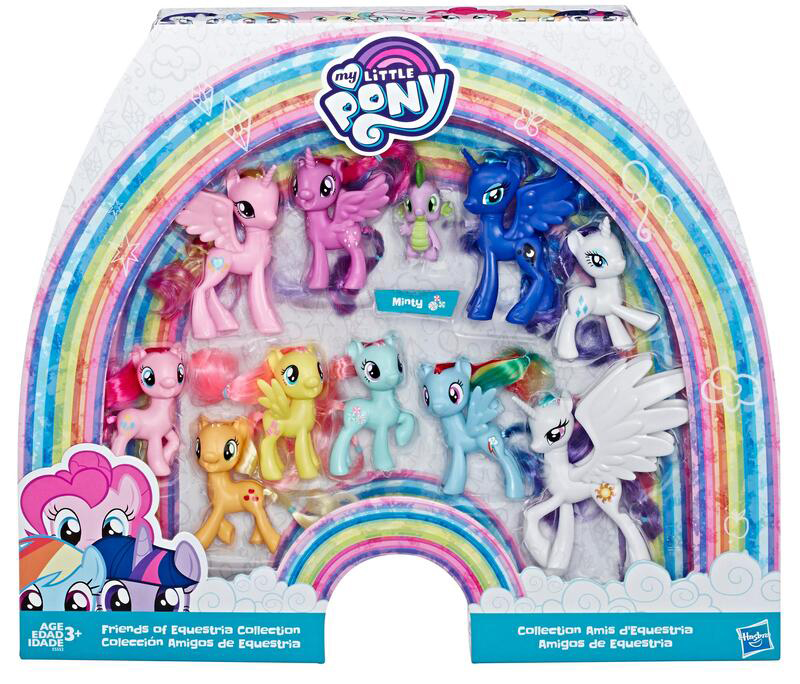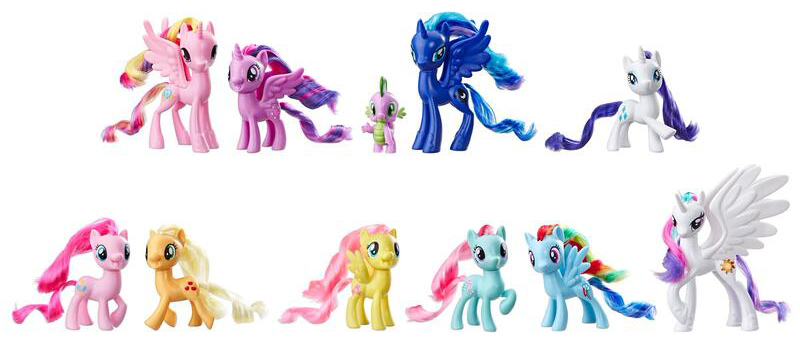 Imagine ponies across Equestria coming together to celebrate the magic of friendship! The Friends of Equestria Collection comes with 11 beloved characters from My Little Pony entertainment, including the My Little Pony: Friendship is Magic TV show. Pack features a fun collection of 3-inch scale alicorn, unicorn, Pegasus, and Earth pony figures: Twilight Sparkle, Princess Cadance, Princess Celestia, Princess Luna, Rarity, Rainbow Dash, Fluttershy, Applejack, and Pinkie Pie. Also includes Minty and Spike the Dragon figures! These pony figures have entertainment-inspired designs, including signature character cutie marks. Pony figures have long, rooted manes and tails that are soft and fun for kids to play with. This My Little Pony toy is for 3 year old girls and boys and up.
Facebook