Hasbro releases super cute set for the fans of retro My Little Pony series toys - My Little Pony Retro Rainbow Mane 6, 80s-Inspired Collectable Figures with Retro Styling!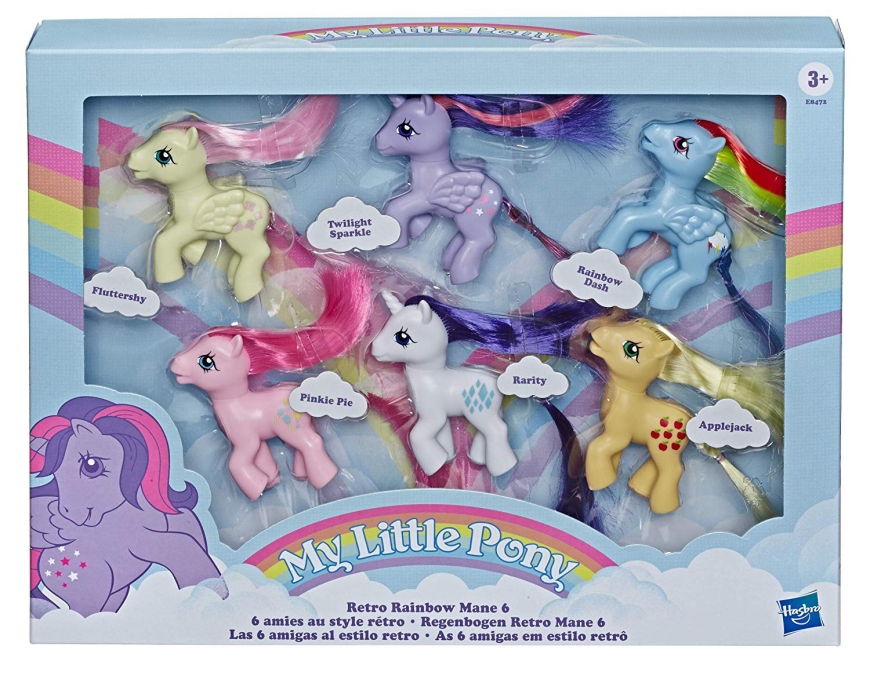 My Little Pony Retro Rainbow Mane 6 collection will be an Amazon exclusive and we have link for you.

You can get My Little Pony Retro Rainbow Mane 6 collection figures here: https://amzn.to/2XN7bgO



Figures have long rooted manes and tails inspired by the look of retro pony figures' hair. Fluttershy, Twilight Sparkle and Rainbow Dash retro figures are molded after the classic G1 Firefly pose and Pinkie Pie, Rarity and Applejack are a mixture of G1 and G3 styles.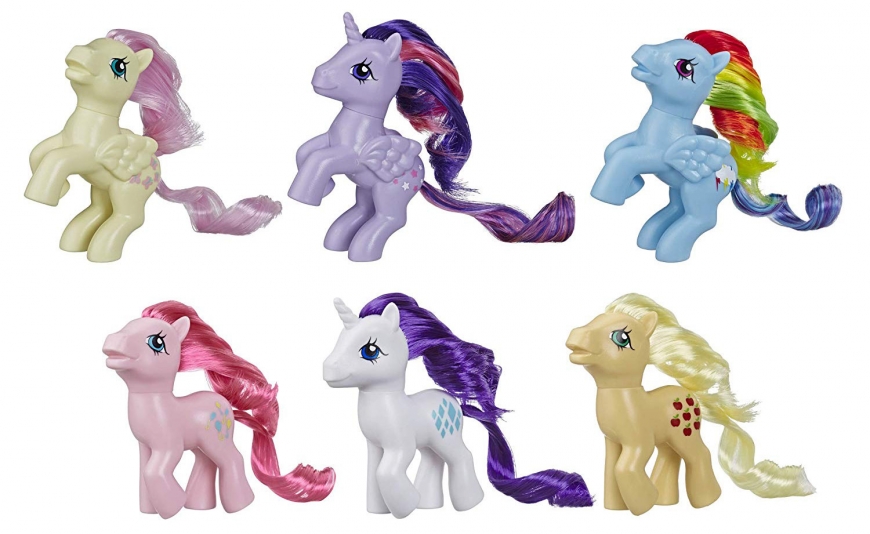 Product description:


Imagine 6 of your favorite My Little Pony: Friendship Is Magic characters have gone back in time! Collection includes the Mane 6 -- Twilight Sparkle, Pinkie Pie, Applejack, Fluttershy, Rainbow Dash, and Rarity -- redesigned with signature colors and a retro twist. Featuring styling inspired by the original pony figures introduced in the 1980s, figures are 3 inches tall with reimagined cutie marks and long rooted hair. Take a trip to the 80s with the Retro Rainbow Mane 6 collection pack that combines the current form of the beloved My Little Pony characters with the iconic design of retro figures. New My Little Pony fans and longtime collectors alike can share the excitement of collecting these beloved characters with a vintage look! Retro-themed package makes this exciting collection great for display or play.



Also Hasbro started new funny youtube show (series of episodes) that will air each thursday called Throwback Thursday

Throwback Thursday just got totally PONIFIED! Travel back to a time of scrunchies and slap bracelets with My Little Pony: The Retro Show! Tapping into our heritage with 80s and 90s-inspired videos, Pop Up Pony gives fans a peek behind the curtain of music videos from the original series, Behind the Magic takes a retrospective look at iconic My Little Pony characters from the 80s, and some special surprise episodes will pay homage to totally tubular friends.
Facebook