Have fun dressing up, accessorizing, and learning about the props in the Harry Potter films in this gorgeous book that includes 10 paper doll characters!

Release date: November 2, 2021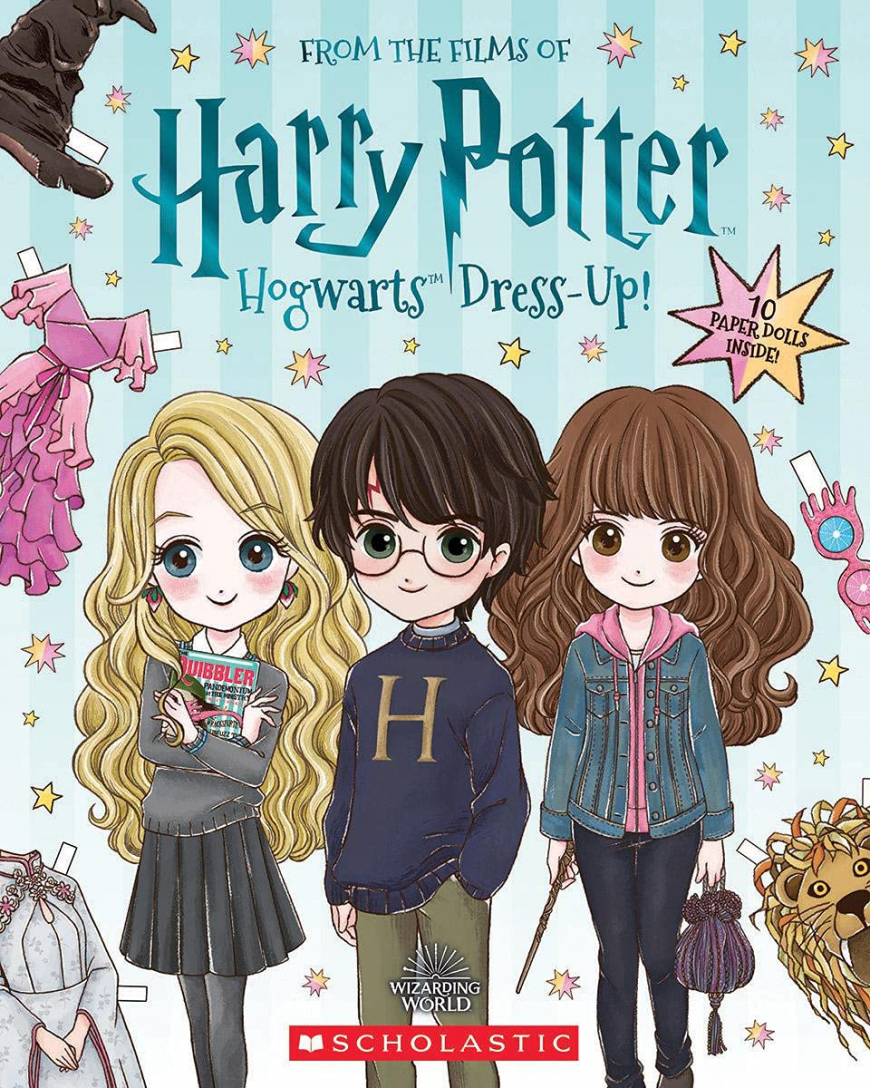 Learn all about your favorite Wizarding World characters in this exciting book with amazing paper doll characters! Dolls include Harry Potter, Ron Weasley, Hermione Granger, Draco Malfoy, Luna Lovegood, Cho Chang, Ginny Weasley, and more. You'll be able to dress up and decorate these iconic Harry Potter characters with paper props and accessories as seen in the films.

How long is Harry's wand? What about Hermione's? All this info - and a whole lot more! - can be found in this awesome activity book.
Facebook