Hasbro just announced new animated series with ponies. It is called My Little Pony: Pony Life. Launching in 2020 alongside a new toys inspired by the series!
Here is first look at new animation in My Little Pony: Pony Life.




It is not a reboot, it is not a G5!

It is just some comedy animated series for new toy line. We will see reboot in 2021 when new My Little Pony movie will come out on September 24.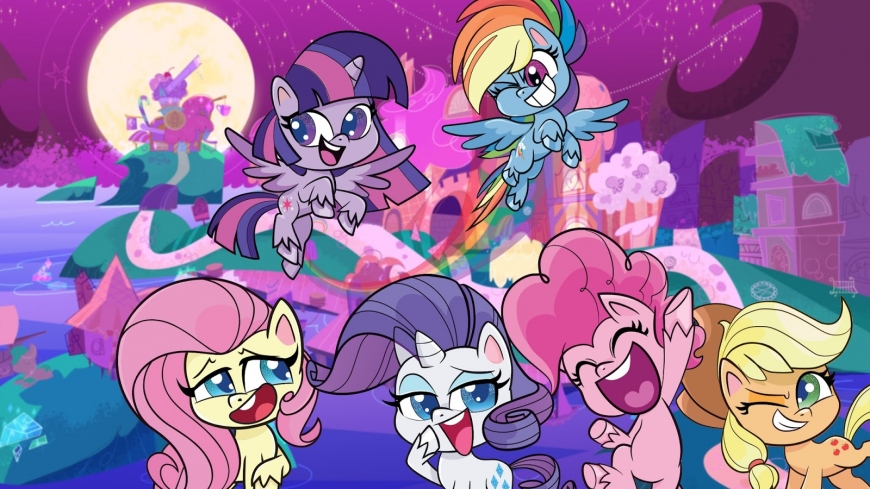 MY LITTLE PONY: PONY LIFE, is an all-new animated series produced by Hasbro's Allspark Animation, launching in 2020, with a robust product line inspired by the series and available from select retailers this winter.
The "Mane 6" characters fans fell in love with in MY LITTLE PONY: FRIENDSHIP IS MAGIC are back with all-new character design inspired by chibi-style animation. The MY LITTLE PONY: PONY LIFE series launches next year with all-new content premiering on Discovery Family and Discovery Family GO and short form content on the MY LITTLE PONY YouTube channel. MY LITTLE PONY: PONY LIFE features the same voice actors who made the Mane 6 famous in MY LITTLE PONY:FRIENDSHIP IS MAGIC.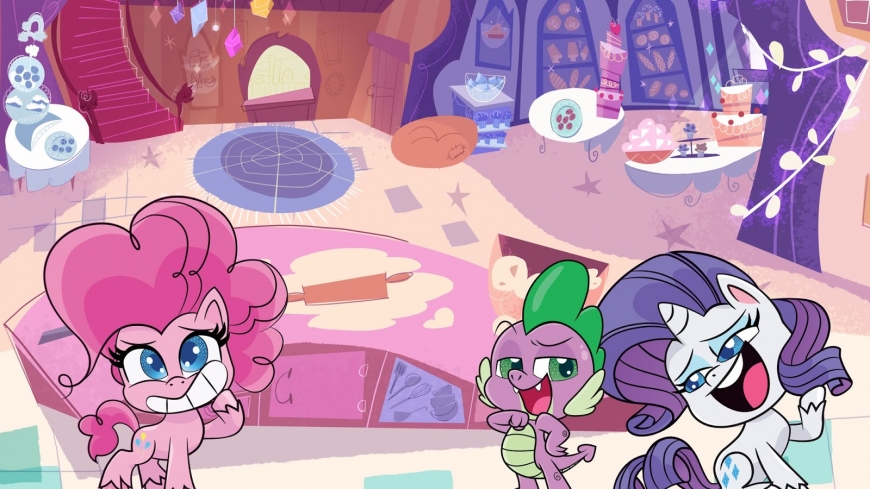 The new look for the franchise kicks off this winter with an exciting product line featuring toys designed to Reveal the Magic of Friendship with the comical characters and mysterious potions that are featured in the animated series. The new line dials up the magic experiences more than ever before with magical potion surprise, magic growing hair, magic color reveal hair, and more! Each product can reveal even more magic with a special potion bottle to unbox in every package. Amazon will be the first to debut select new products on November 13. Additional MY LITTLE PONY: PONY LIFE product will start hitting shelves at select retailers in December – just in time for the holidays. Toys "R" Us will be the exclusive destination for the MY LITTLE PONY Magic Potion line in Canada in 2020.
"We are thrilled to reveal a new, magical chapter for the MY LITTLE PONY franchise – and it's funnier, sweeter and warmer than ever!" says Samantha Lomow, President, Hasbro Entertainment Brands. "Our magical MY LITTLE PONY makeover is inspired by our fans who are looking for more ways to experience their favorite characters from the MY LITTLE PONY world. We are also bringing the magic to life with all new ways to play so our fans can experience the magic through engaging new products. We hope fans of all ages will enjoy exploring a fun new side of friendship and all the new story magic MY LITTLE PONY: PONY LIFE has to offer as we gear up for the launch of the all new MY LITTLE PONY movie from Paramount on September 24, 2021."
The new MY LITTLE PONY: PONY LIFE show looks at the funny side of friendship. The new center of the world is Sugarcube Corner – just like going to a friend's house after school, this is our ponies' home away from home. Here, Pinkie Pie serves up frosted cupcakes to the best customers in the world— her friends! PONY LIFE episodes feature hilarious, "SLICE OF LIFE" stories that modern kids can relate to. The series is LOADED with magic, including a mysterious source of potions that Pinkie keeps hidden behind the bakery counter and breaks out when the need arises.
Facebook