Robe Factory just released two new, 16-piece dinnerware sets for Harry potter fans. One set features the Hogwarts House crests, and other features a Marauders Map design.


Robe Factory LLC Harry Potter Marauders Map 16-Piece Ceramic Dinnerware Set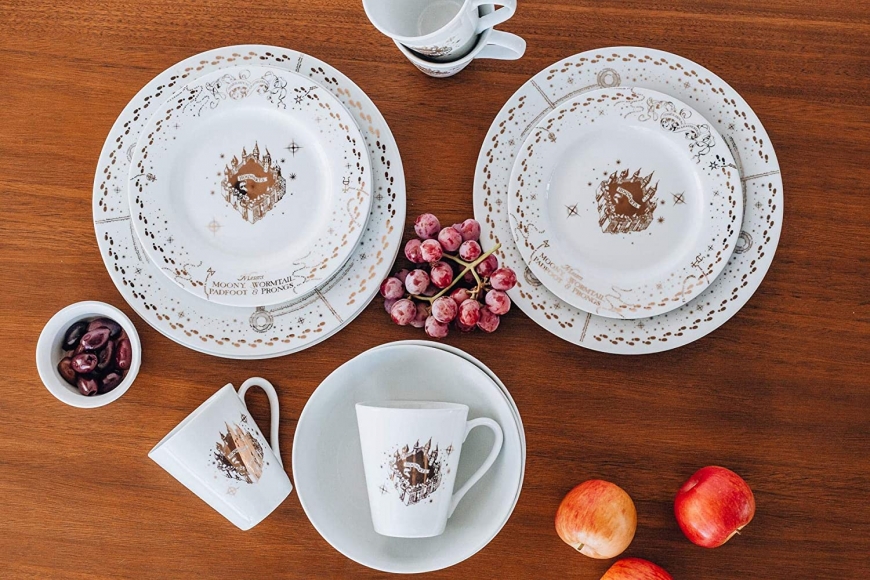 Make mealtime forever magical with this gorgeous 16-piece Harry Potter Marauder's Map Dinnerware Set. This must-have dish set features an enchanting Marauder's Map design, including fine detailing and gold accents. Within the Wizarding World, the Marauder's Map is a magical document that reveals all of Hogwarts School of Witchcraft and Wizardry. Not only does it show every classroom, hallway, and corner of the castle grounds, but it also shows mysterious secret passages. This themed dinnerware set reveals these secrets in an attractive design, which is sure to please any Harry Potter fan.

Made of premium-quality ceramic material, this dish set is durable and perfect for everyday use. To ensure this 16-piece Harry Potter Marauder's Map Dinnerware Set stays enchanting, this collectible dish set should be hand-washed only. (Not microwave or dishwasher safe.)



Robe Factory LLC Harry Potter Hogwarts House Logos 16-Piece



Each dinnerware place setting depicts a unique Hogwarts House: Gryffindor, Hufflepuff, Ravenclaw, and Slytherin. The Sorting Hat's poem is also featured on the plates and bowls, tying all the pieces together in a cohesive style.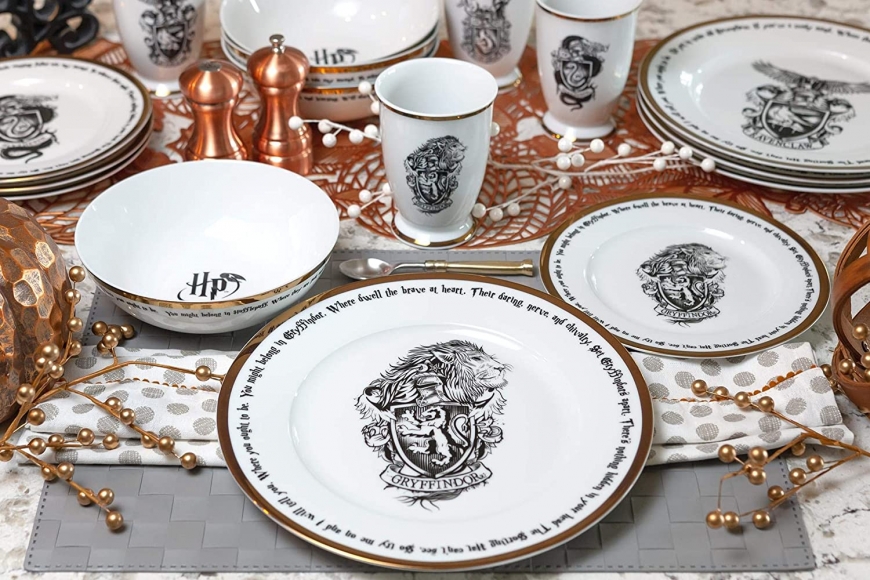 Facebook