Kids now can play with Barbie in Spa Salon and make her masks from dough with new Barbie Face Mask Spa Day playset 2020.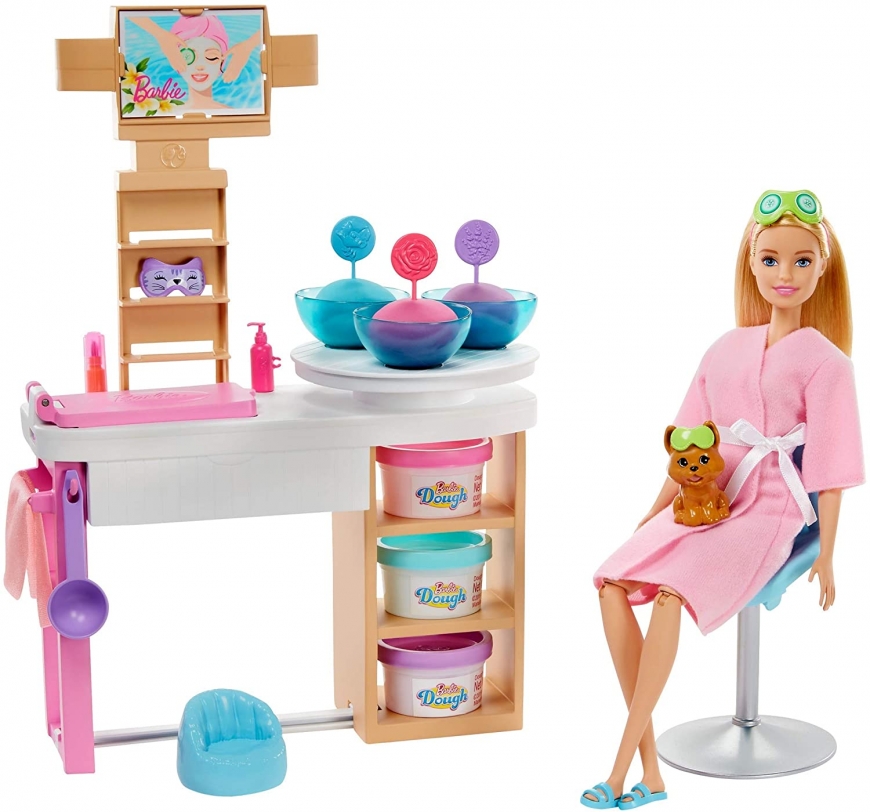 #AD





Brunette Barbie Face Mask Spa Day Playset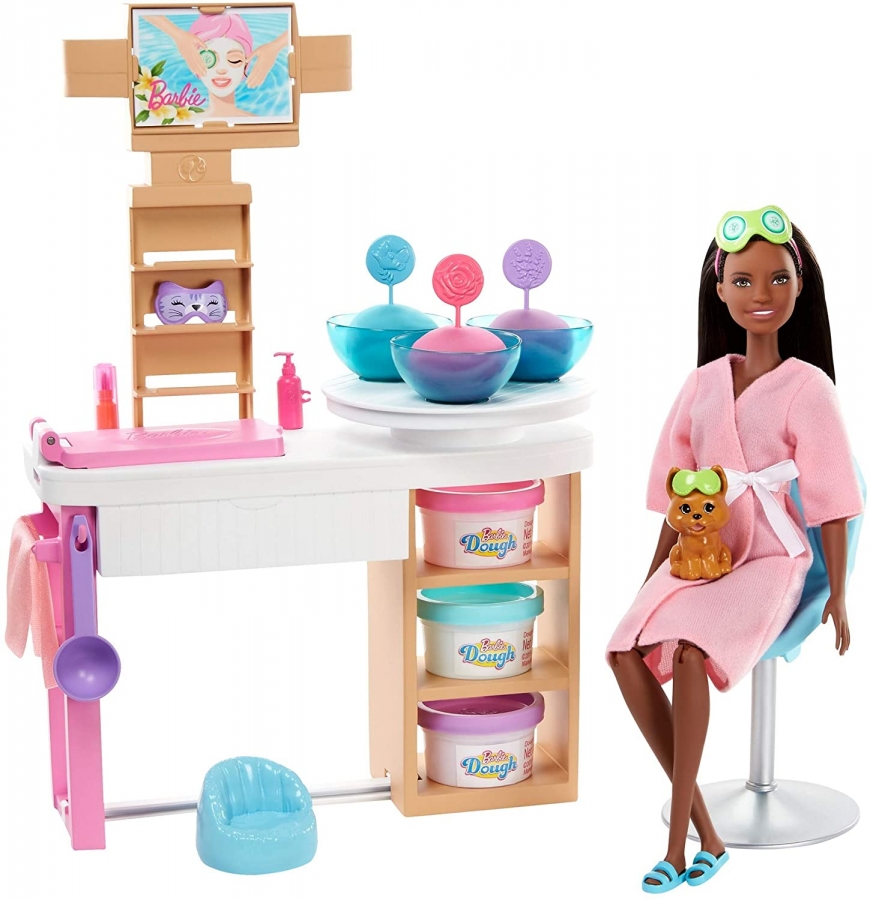 Kids can practice self-care as they help Barbie doll recharge with this spa-themed playset that lets them play out a classic facial moment -face masks!
The set includes Barbie doll wearing a robe and spa shoes, her puppy, a face mask station with 2 molds, 3 tubs of colored Barbie dough, a blemish marker and more than 10 accessories to help play out a rejuvenating facial routine.
The toy spa station has storage shelves and hooks, wood-inspired accents, a mold piece with 1 mold each for Barbie doll and her puppy and a spinning table.
Fill the bowls with the 3 different colors of Barbie dough, then snap into the plug-and-play spots on the rotating station.
Seat the puppy in the pet bed and Barbie doll in her chair - it really reclines! Then use the marker to create blemishes on the doll's face.

Facebook