Meet new Kindi Kids Season 5 dolls: Berri D'LISH, Pearlina and Tiara Sparkles. The famouse Shopkins dolls will get their representation as big Kindi Kids dolls. Tiara Sparkles, Berri D'Lish, and Marsha Mello. These dolls have bobble heads, glittery eyes, and sweet scents that coordinate with their style. Each doll comes with new accessories, bright changeable clothes, and colorful rooted hair. The new Big Sisters will be available in August.
The new big feature of the season 5 dolls is that they are scented!


Kindi Kids Berri D'Lish doll




Kindi Kids Pearlina doll




Kindi Kids Tiara Sparkles doll


Price: $22.99
Release date: August 1, 2021.
Links, stock images and more info coming soon.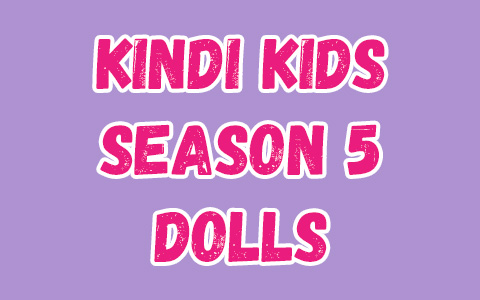 Read also about new Kindi Kids dolls from this release:
Kindi Kids Season 5 Nursery Baby dolls: Blossom Berri, Mini Mello and Teenie Tiara
Subscribe if you want to be informed when Kindi Kids Season 5 dolls will be released
Don't miss any news - subscribe to our
Facebook