Meet first doll in new Barbie Crystal Fantasy collection - Barbie Amethyst collector doll (13-in, Platinum Hair). The Barbie Crystal Fantasy Collection features collectible dolls designed to reflect the unique energy and beauty of an exceptional stone. ​The first Barbie doll in the collection radiates in ethereal elegance as she embodies the power of the amethyst gemstone. ​
Barbie doll wears a sweeping chiffon gown in tones of lavender and purple, complemented by a genuine amethyst stone necklace. ​A crown resembling gathered shards of amethyst adorns her upswept, platinum ponytail with soft lavender highlights. ​Crystal-inspired bracelets and heels with metallic laces complete her stunning look.



Detailed pictures of the doll in box.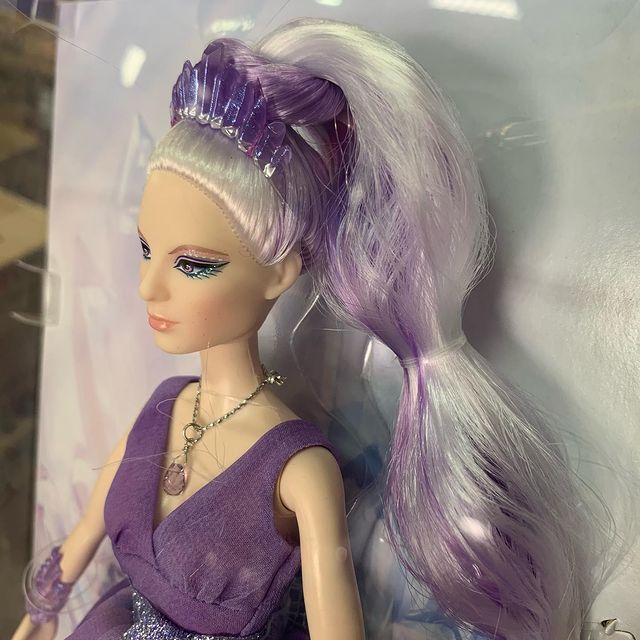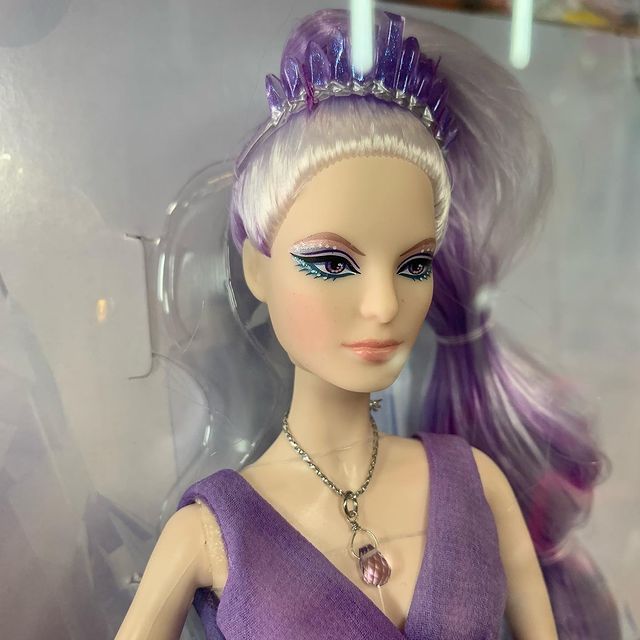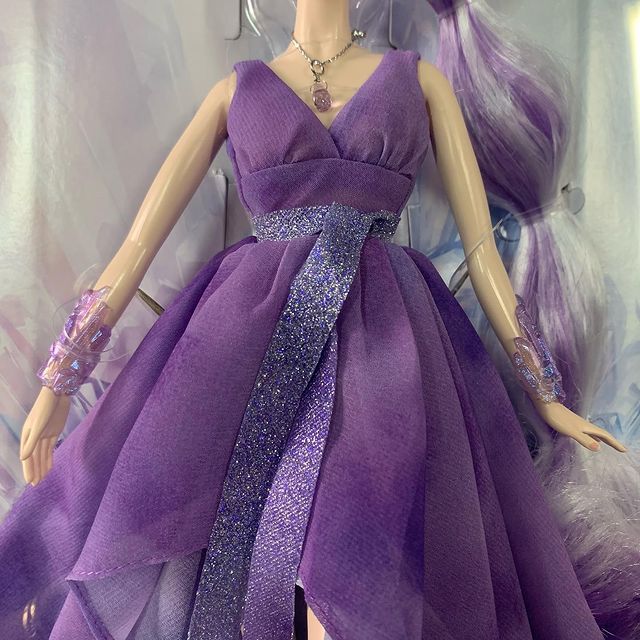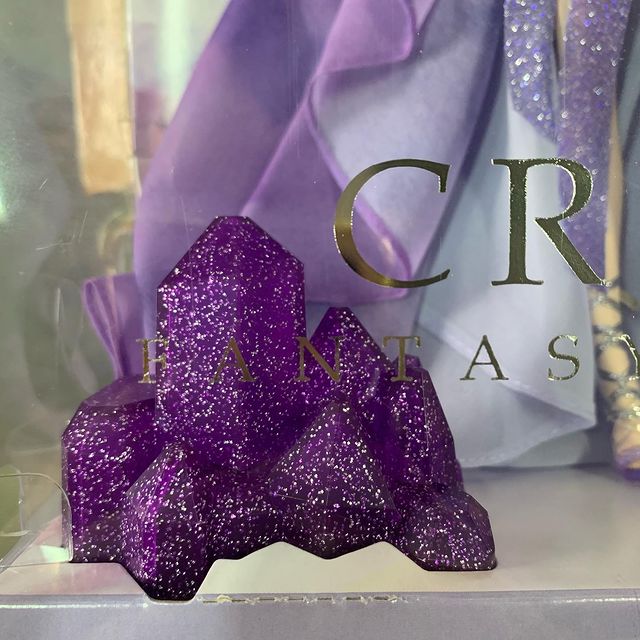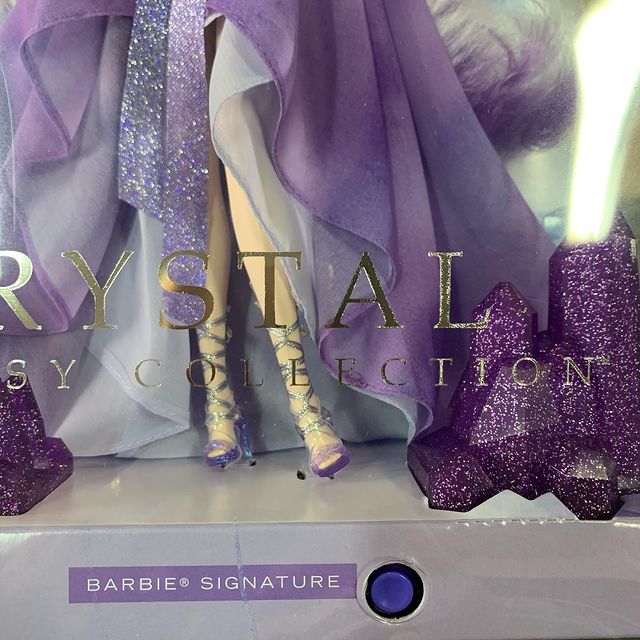 Promo stock images coming soon.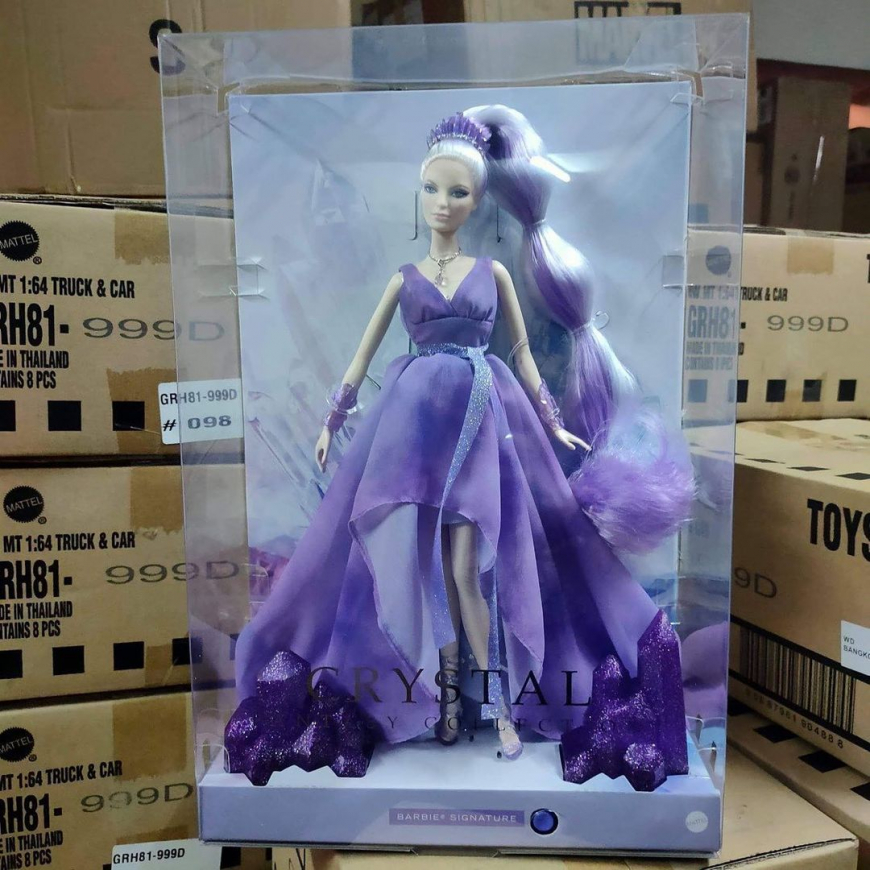 Links for US and worldwide coming soon!




The Barbie Crystal Fantasy Collection is designed to reflect the unique energy and beauty of exceptional stones. Widely regarded for its spiritual and healing properties, the amethyst stone comes to life with Barbie doll dressed in a sweeping lavender chiffon gown with a glittering sash delicately tied at the waist. She emits pure energy with a genuine amethyst stone necklace, fragmented crystal-inspired bracelets and enchanting makeup. A crown resembling gathered shards of amethyst adorns her upswept, platinum ponytail with soft lavender highlights. Reminiscent of splintered amethyst, crystalline heels with metallic laces wind up her legs as she stands in spellbinding luminosity. The packaging, featuring amethyst-inspired details and a glowing light feature, makes for a truly captivating display.



Photo credit: sm_shop29
Subscribe if you want to be informed when Barbie Crystal Fantasy Amethyst Collector doll will be released
Facebook