Meet new LOL Surprise Furniture series 5. There are 4 new furniture sets in 2022 collection. They will be dedicated to the Suite Princess, Sk8er Grrrl, Vacay Babay and Rip Tide dolls.

LOL Suite Princess set will be Day Bed, LOL Rip Tide Furniture set will be Smoothie Bar, LOL Vacay Babay Furniture set will be Hot Tub.

As always these dolls anticipate the release of new LOL OMg dolls, the new LOL OMG dolls will be the big sisters of dolls from these sets.

Price: $15.99
Release date: January 2022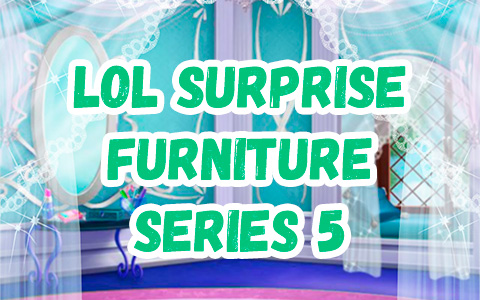 The article will be updated as new information, links, images and unboxing videos become available.
Subscribe if you want to be informed when LOL Surprise Furniture series 5 sets will be released
Don't miss any news - subscribe to our
Facebook