Meet new Barbie Color Reveal Sunshine & Sprinkles Dolls surprise sets. There are 3 sets with 3 different dolls. Comes with 25 surprises, including water beads, pool for dolls and pet.



Barbie Color Reveal Sunshine & Sprinkles doll HCD22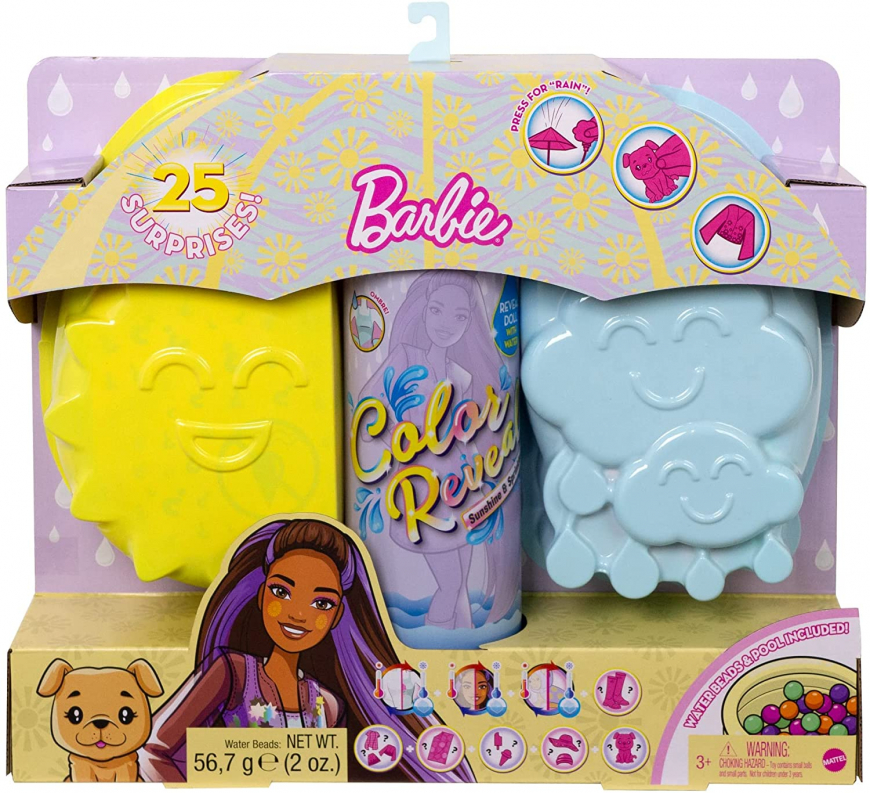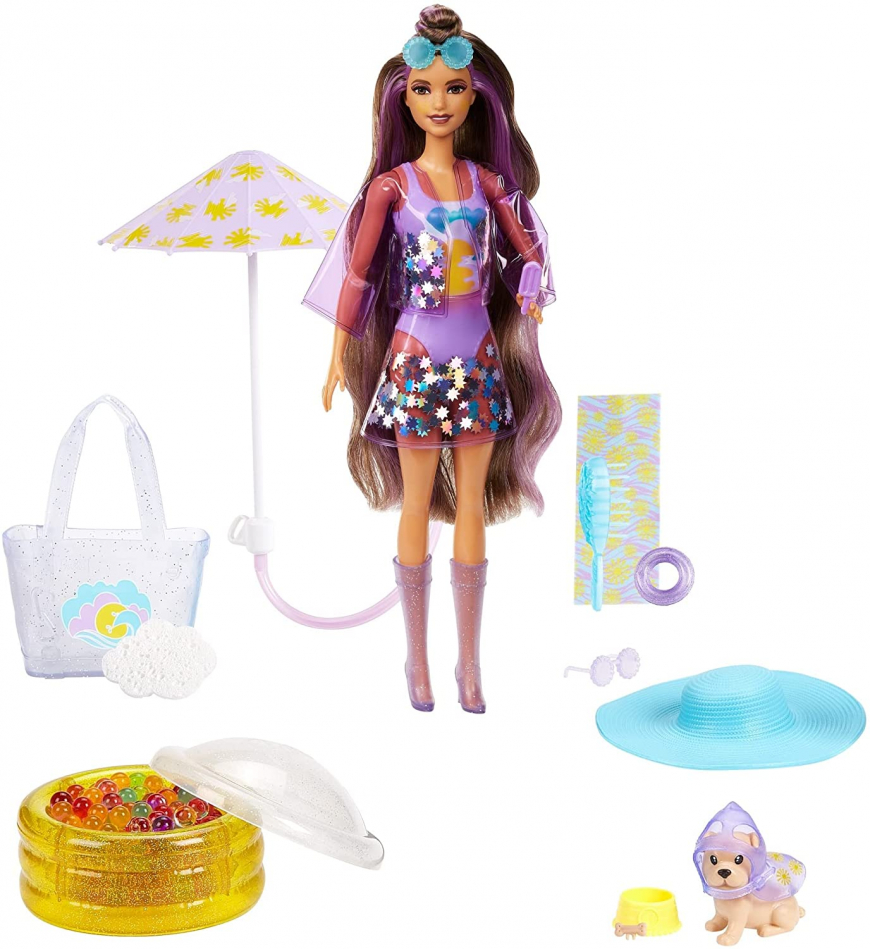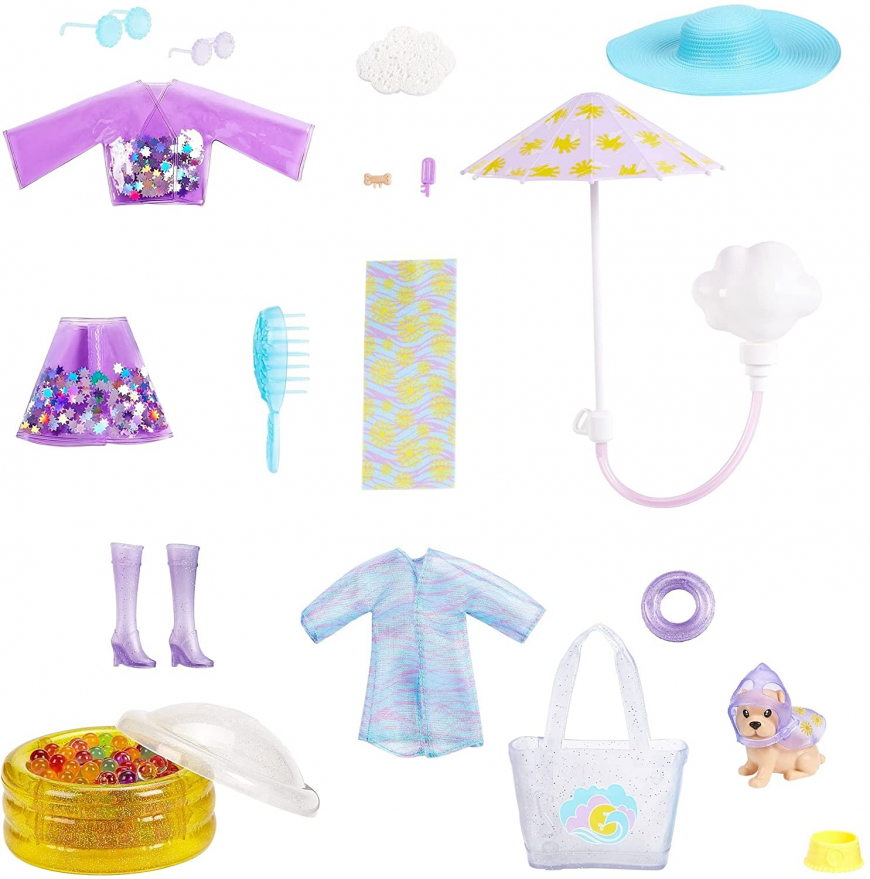 Open the tube and pull out a Barbie doll whose look is covered in a Color Reveal pastel ombre coating; keep unboxing to find a squishy puppy!
​To start the reveal, fill the tube with warm water, place the doll inside and swirl her around -- the water changes into 3 pastel colors for a magical ombre effect!
​Open the mystery bags to reveal vinyl fashions with built-in confetti, a pair of rainboots, a rain jacket for the puppy, an umbrella with attachable cloud, a beach towel, sunglasses, floatie, cover-up, mini pool with water beads and more!
​Fill the squishy cloud attached to the umbrella with water to create a rain shower for a wow moment!
​Use icy cold water for color-change transformations that can be repeated over and over again -- change the doll's lips, decoration on her cheeks, hair, the bodice and the pet's raincoat!
Barbie Color Reveal Sunshine & Sprinkles Brunette doll HCD23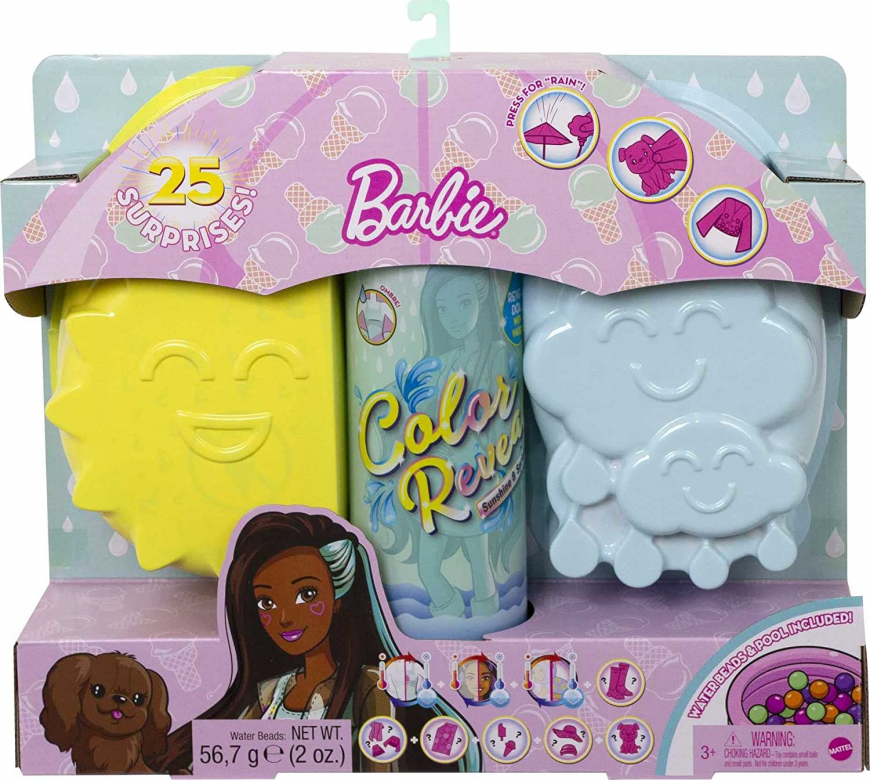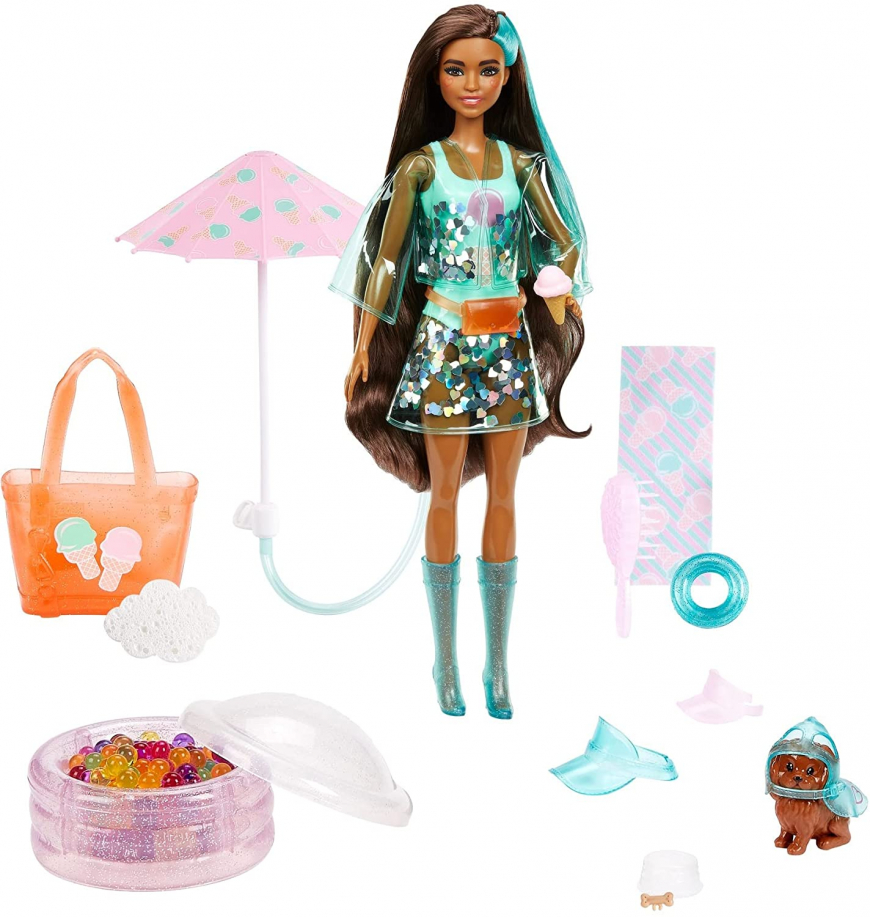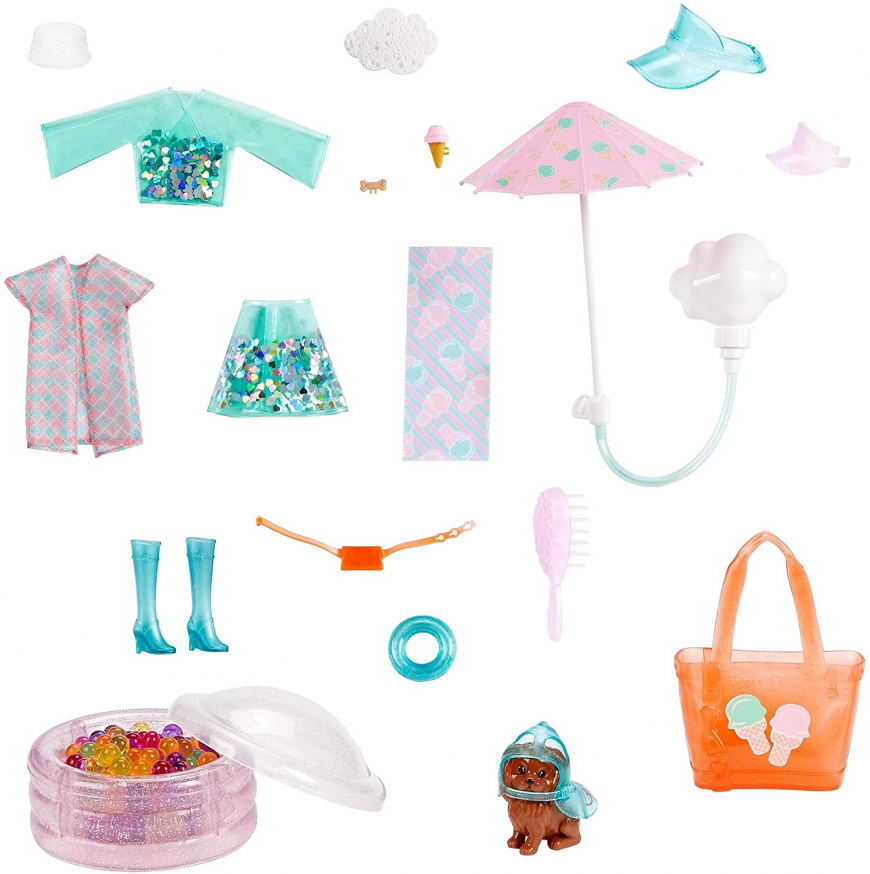 Barbie Color Reveal Sunshine & Sprinkles Blonde doll HCD24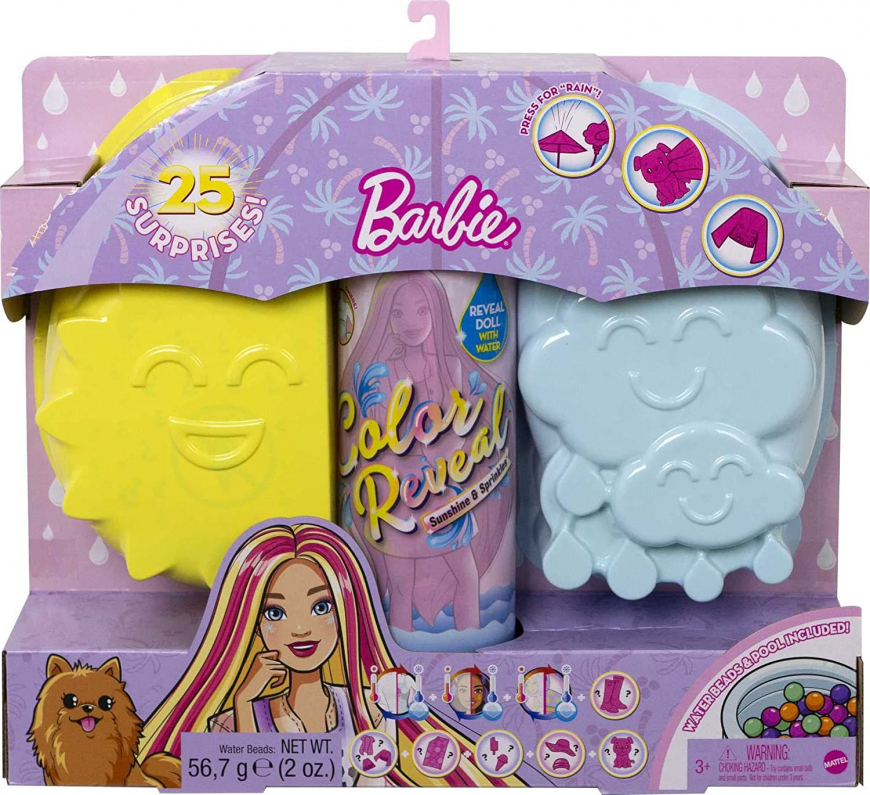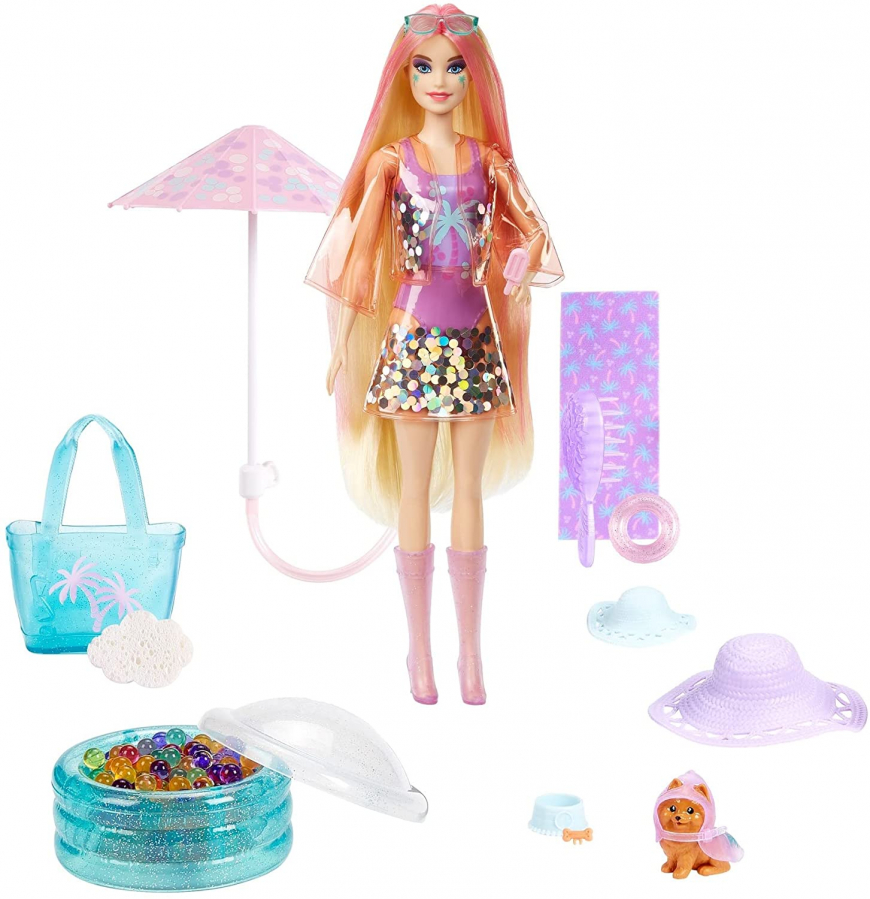 Release date: April, 2022
More info coming soon
Subscribe if you want to be informed when Barbie Color Reveal Sunshine & Sprinkles Dolls will be released
Facebook