Collectors of @BarbieStyle dolls can wait for a special release in 2022. Mattel releases it first BarbieStyle Fashion Studio doll set that will come with exclusive BarbieStyle doll, fashions, light up mirror and lots of accessories!
The @BarbieStyle Fashion Studio doll set comes with 2 complete looks, 3 stylish pairs of shoes and 15 premium accessories. The dressing table comes with a chair and light up mirror, shelves and display space. Also included are several handbags, jewelry and other accessories so you can make sure Barbie is ready for all her photo-worthy moments.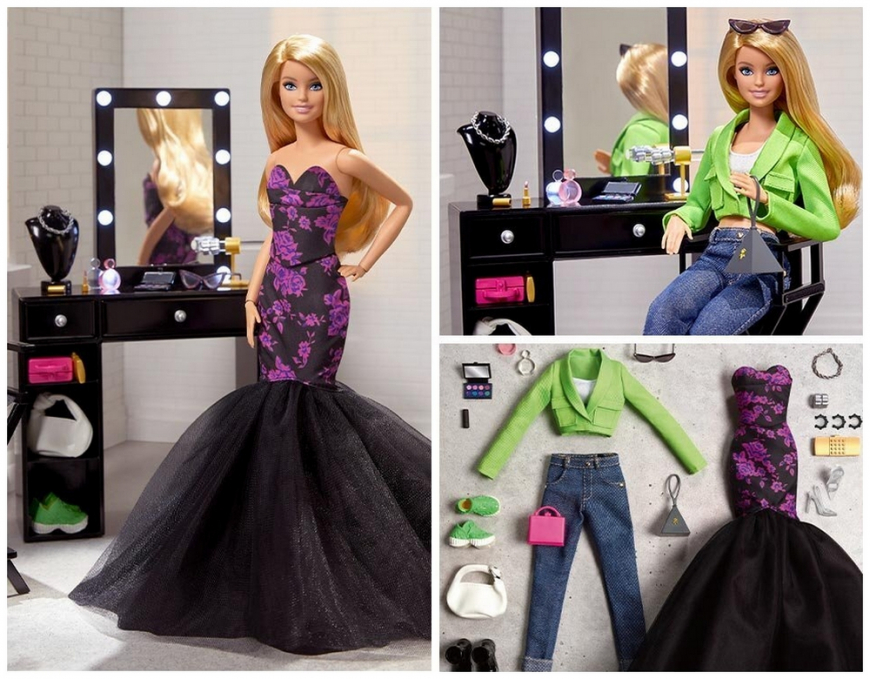 Perhaps it will be Mattelcreations exlusive.
More info coming soon.
Subscribe if you want to be informed when BarbieStyle Fashion Studio and Doll Set will be released
Don't miss any news - subscribe to our
Facebook