Dolls are available now on SjopDisney here




For the first time in forever, Anna and Elsa are presented as beautifully sculpted dolls in intricate costumes as part of the Frozen Collection by Brittney Lee, the Disney visual development artist who created Elsa and Anna's clothes in Disney's Frozen and Frozen 2. Our Limited Edition doll set has been carefully designed to ensure every detail was captured. This collectible keepsake is sure to be treasured for many years to come. You'll never let it go!

Magic in the details

Limited Edition of 5,700
Includes Certificate of Authenticity
Set of two collector's dolls, Anna and Elsa
Designer: Brittney Lee
Detailed satin gowns, capes and accessories
Embroidered filigree, tassels and trims
Faceted gemstone studs
Sheer sleeves for Elsa
Finely styled hair
Rooted eyelashes
Fully poseable
Includes doll stands
Comes in elegant window display packaging with gatefold cover and magnetic closure
Inspired by Disney's Frozen (2013)
Part of the Frozen Collection by Brittney Lee




Disney has a very special release for all Elsa and Anna from Frozen fans and doll's collector - on D23 Expo 2022 they will release Frozen Anna and Elsa collector edition dolls designed by Brittney Lee herself. Both dolls will get their Disney Frozen concept art recreation.
Price: $299.99
Limited edition: 5700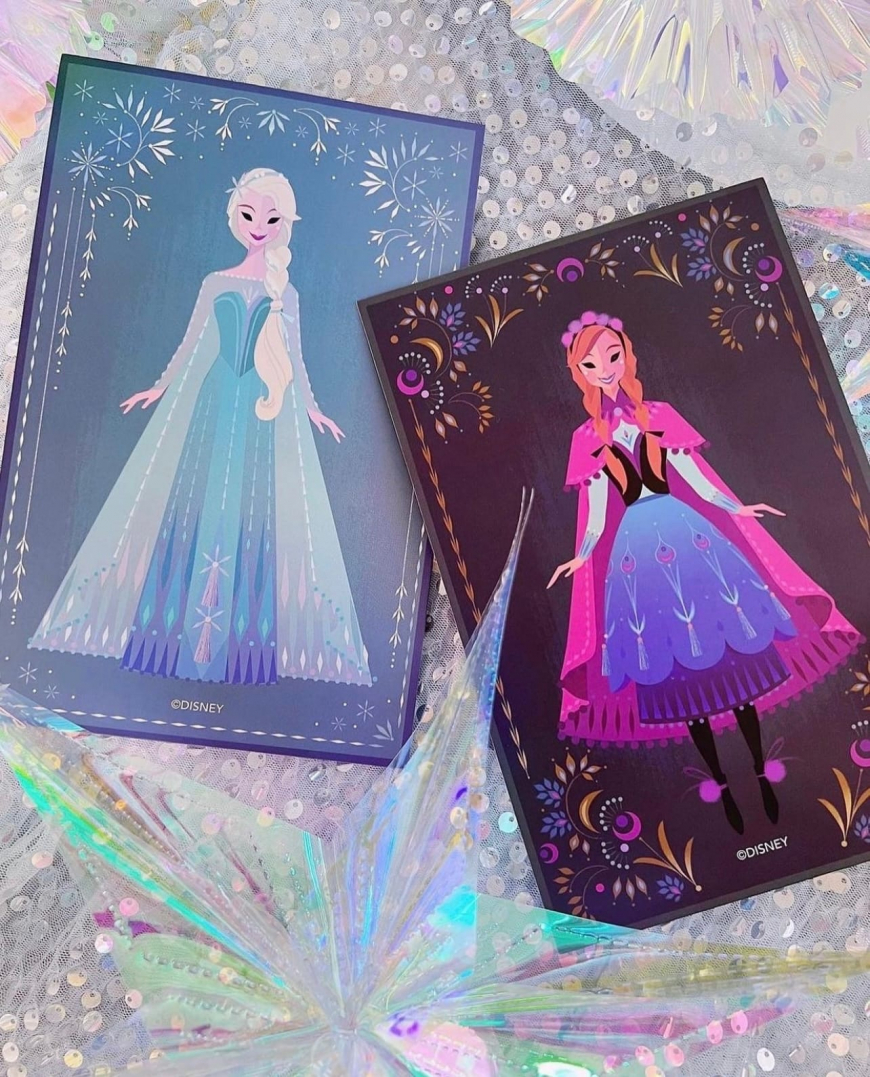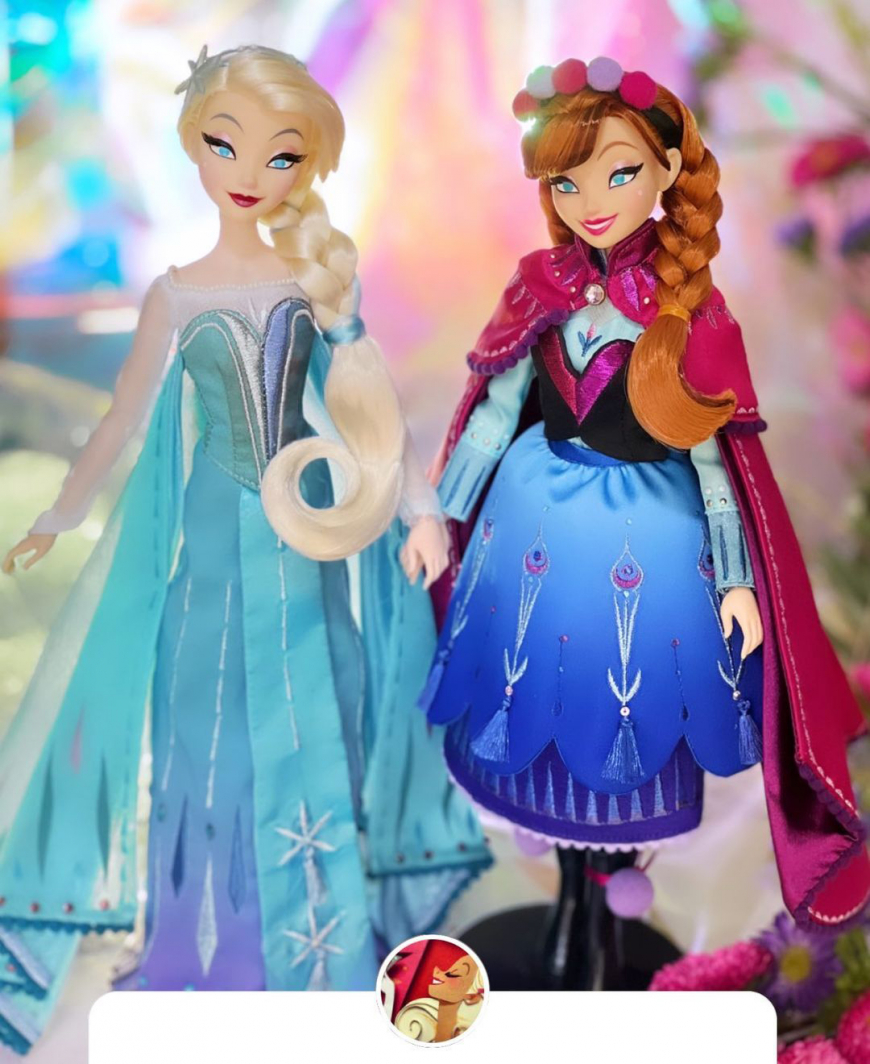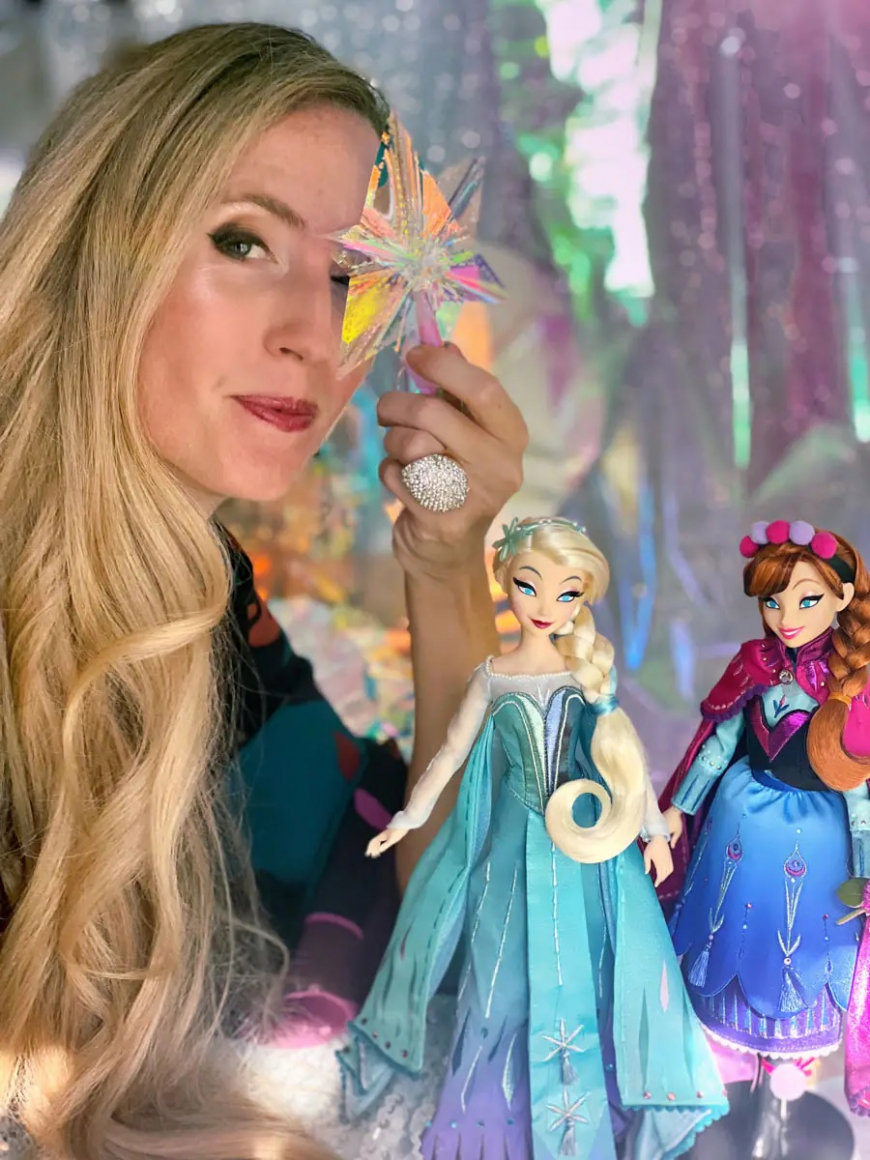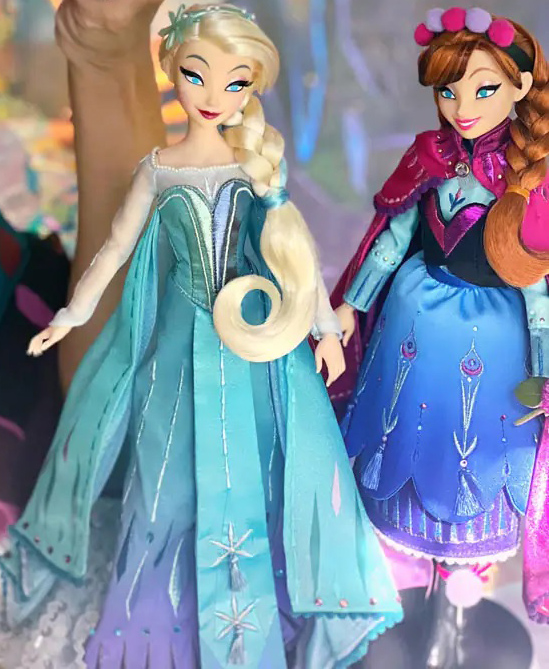 Photos from MmDisney200


Video Review & Unboxing


What inspired you to create this collection?
I have a soft spot for fashion dolls, so when I was asked to design a version of Anna and Elsa in my style, it was an absolute dream come true! I was really hoping to invoke a vintage, handmade feel in these designs –from the face paint to the embroidery and tassel details. By combining Norwegian folk design with my own love for pattern and geometric shapes, I tried to celebrate the sisters' individual personalities. Anna has playful, large-scale pom details and a really fun sculpted scallop skirt, while all of Elsa's lines are long and elegant. Every detail was meant to evoke a classic, hand-painted doll, and I couldn't be more thrilled with how they turned out!

What's your favorite Disney memory?
This is really tough! For me, it has to be seeing "The Little Mermaid" for the first-time in the theater when I was six. I was completely transported! I fell head-over-heels in love with the film and Ariel, and it's been a lifelong obsession ever since. I was in kindergarten at the time, and after I saw the movie, I politely requested that our kindergarten class have a "Mermaid Day" where we would paint mermaids and put on a play of the movie –my teacher agreed! It was a great day –everyday should be Mermaid Day!

Do you see yourself as more of an Anna or Elsa?
I'm definitely more of an Elsa! I'm an older sister, and my sister and I have a dynamic that is pretty similar to Anna and Elsa. My sister is bright and bubbly where I can be more quiet and reserved. I love being with people, but I'm also introverted enough that I enjoy spending time alone in my studio. Cold does bother me, though, so I suppose we are different there! I much prefer summer months and warmer climates (like Olaf!).

Brittney's collection will be debuting at D23 Expo 2022, and coming to shopDisney later this year.

More info coming soon!
Facebook