Wendsday Netflix fans' dreams comes true with Mattel releases first official Monster High Wednesday Netflix collector fashion dolls in 2024!
New Monster High dolls listings for 2024 were found in Toys R Us, and among them there are: Monster High Wednesday Core, Monster High Wednesday Raven, Monster High Wednesday Enid.
Wednesday's and Enid's dolls regular versions coming in their core outfits (not yet known if it will be school outfits or casual wear), and Wednesday Raven is more deluxe version of Wednesday's doll in her ball dress from Rave'N Dance.
According to GrimmaGrimoire Wednesday will be in her school uniform and Enid is in her sweater with hearts on it.
It appears that these dolls will be like Howliday edition versions that are non-exclusive and available at various stores.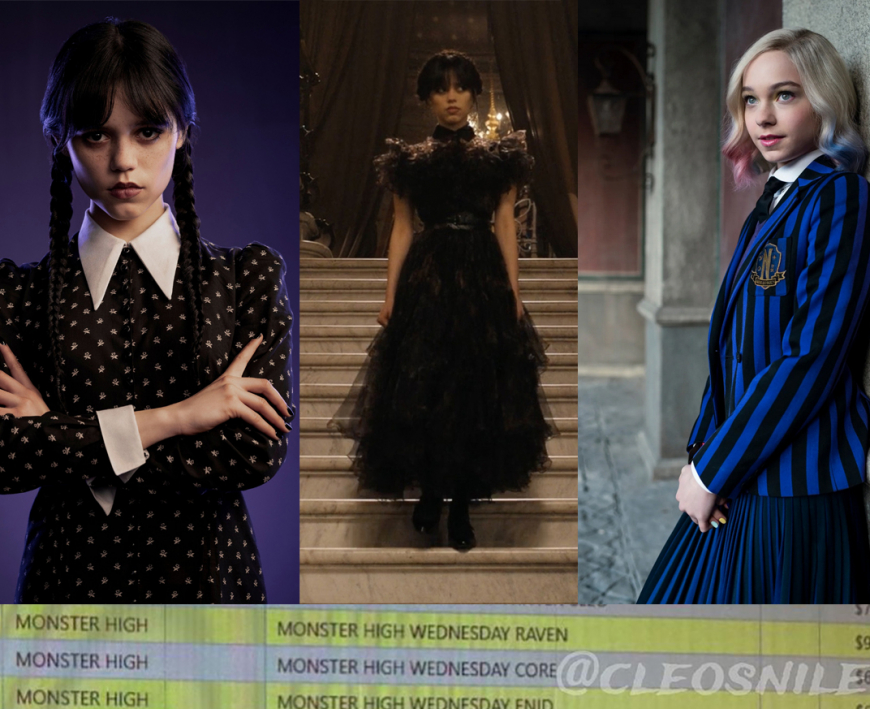 Monster High Wendsday Netflix Wednesday Addams doll





Monster High Wendsday Netflix Enid Sinclair doll





Monster High Wendsday Netflix Rave'N Dance ball dress doll



According to the GrimmaGrimoire their is going to be a Wednesday fashion pack as well, but it'll be exclusive to Mattel Creations.

Release date: TBA
Price: TBA
Thanks to cleosnile for the information!
We know how highly anticipated these dolls are so we'll be sure to update the post as new information comes in! Stay tuned!
Subscribe if you want to be informed when Monster High Wednesday Netflix collector dolls will be released
Facebook