We are in solidarity with the author of the unboxing video, which you will find at the end of the post, this collection has Halloween vibes and is perfect for this holiday (be sure to check out the video to see if some of the toys aren't too gross for you or your kids)! Your favorite brands made Gross: These are the brands you know made into gross parodies! Will you discover Vomito's Pizza or Starbarf coffee? 5 Surprises inside: Unpeel and Reveal this crusty capsule to discover 5 Gross surprises! Each capsule holds 3 Mega Gross Minis, stickers, collector's guide and a slime barf bag. Over 36 toys to collect.
Rares to discover: Will you unbox the rare Toxic-Glow Minis? Or the barf worthy stinky Minis? Collect them all for a chance to find the SUPER rare Moldy OMG Chicken and McMaggot burger! YUCK! Zuru made these mega gross mini toys to be MEGA fun! They're a parody of all great products (including their own).





5 Surprise Mega Gross Minis Collector's Case by ZURU



2 Exclusive Minis inside: You'll want to skip lunch when you unbox Spit Coin money and Stynx Spray!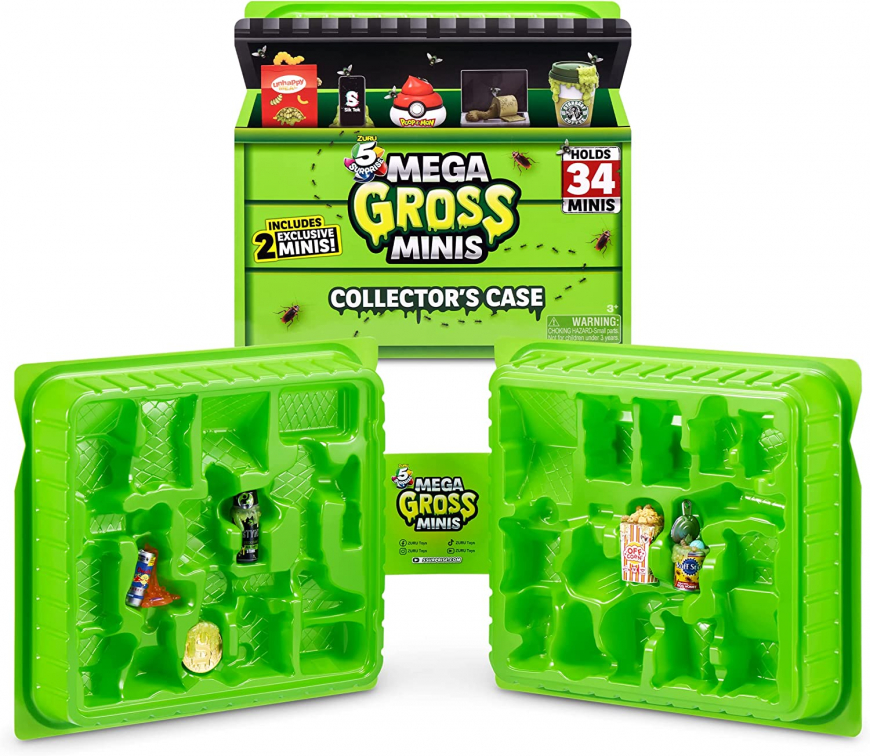 Unboxing video

Facebook