One more new LOL Surprise toy for collectors - Limited Edition LOL Surprise Amazing Surprise with 14 dolls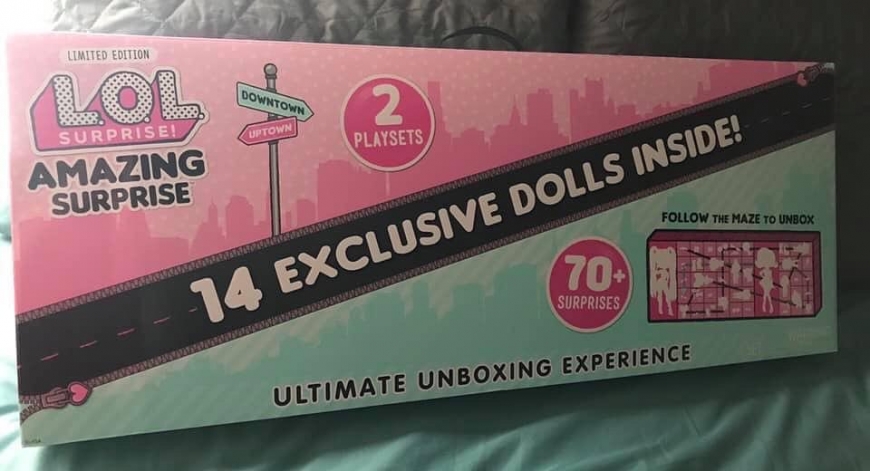 Unbox the 70+ Surprises in the LOL Surprise Amazing Surprise. Another new fun way to unbox! 2 LOL OMG dolls (big LOL sisters), 3 LOL Surprise Boys, 3 LOL Surprise dolls, 4 lil sisters/brothers and 2 # LOL Surprsie pets = 14 Exclusive Surprise dolls in total. Yes, these dolls can be found only in Amazing Surprise set. Look at the package, it says Limited Edition.

And we have pictures of what the dolls in this set will look like, so you'll know what you're buying. Here are images of LOL OMG dolls, and other Lol surprsie dolls from Amazing Surprise:




Retail price for LOL Surprise Amazing Surprise is 130$. Follow the news, we'll write when this toy will be released.
Don't miss any news - subscribe to our
Facebook