The beloved LOL Surprise PARTY FAVORS balls now features your favorite LOL Surprise pets!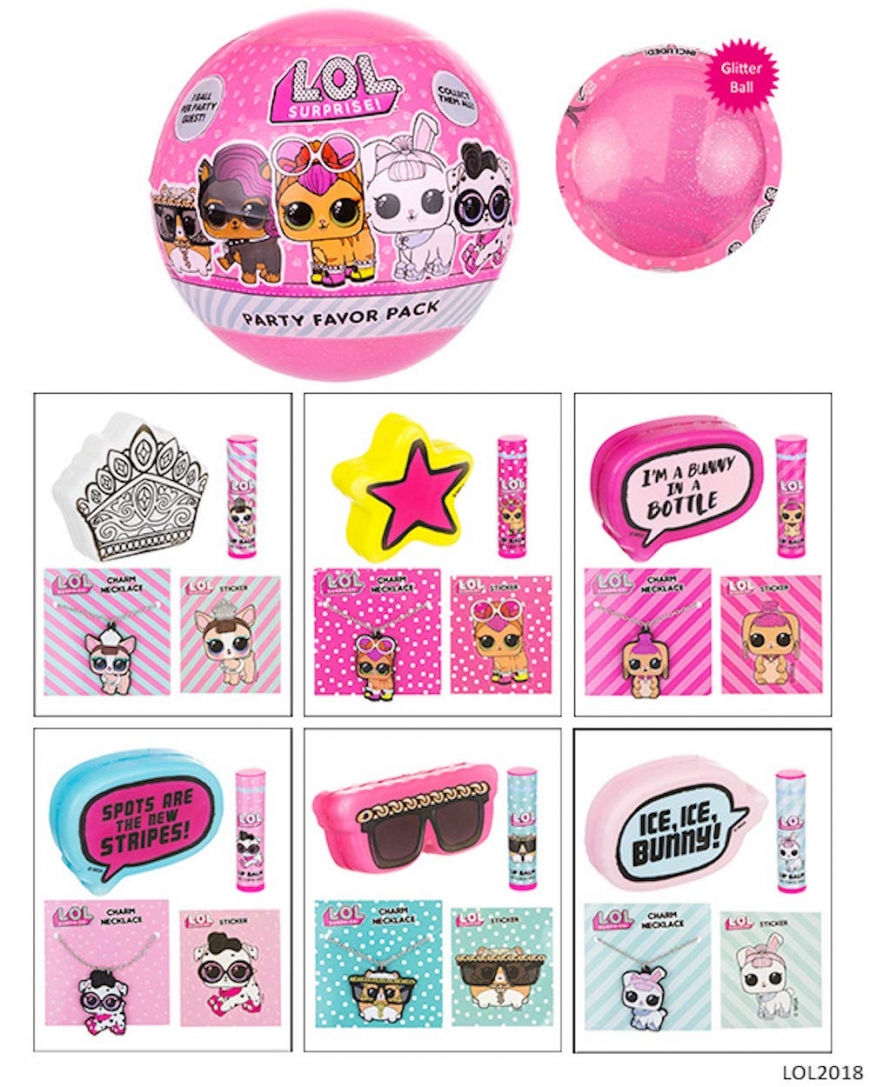 Pets PARTY FAVORS from LOL Surprise! – Includes 1 L.O.L Surprise! Pets Surprise Ball!
4 GOODIES - Each LOL Surprise PARTY FAVORS Pets balls includes 1 sticker, 1 necklace, 1 lip balm, and 1 jewelry box for your enjoyment.
PETS - Featuring some of your favorite L.O.L Surprise! Pets like M.C. Hammy, Dollmatian, Crystal Bunny, Miss Puppy, Neon Kitty, and Bunny Wishes.
GIVEAWAYS - Use as a party favor for an L.O.L Surprise! birthday! Give away as goodie bag treats or stocking stuffers or 'just because' gifts for L.O.L Surprise! fans of all ages.
Facebook