The Goonies are back! Mikey, Chunk, Mouth, Data, and their friends first stole everyone's hearts in 1985's hit film The Goonies. After finding an ancient treasure map from the pirate One-Eyed Willy, the gang sets out on an adventure to find the legendary rich stuff. But along the way, they run into the notorious Fratelli crime family and must follow the map to escape before the Fratellis catch them.

Now the award-winning film is an illustrated storybook, complete with booty—er, booby—traps, near-death experiences, pirate's treasure, Sloth, and a heartwarming ending. Filled with tons of '80s nostalgia and beautiful original illustrations, The Goonies: The Illustrated Storybook is certain to be more amazing than the time Michael Jackson came to Chunk's house to use the bathroom.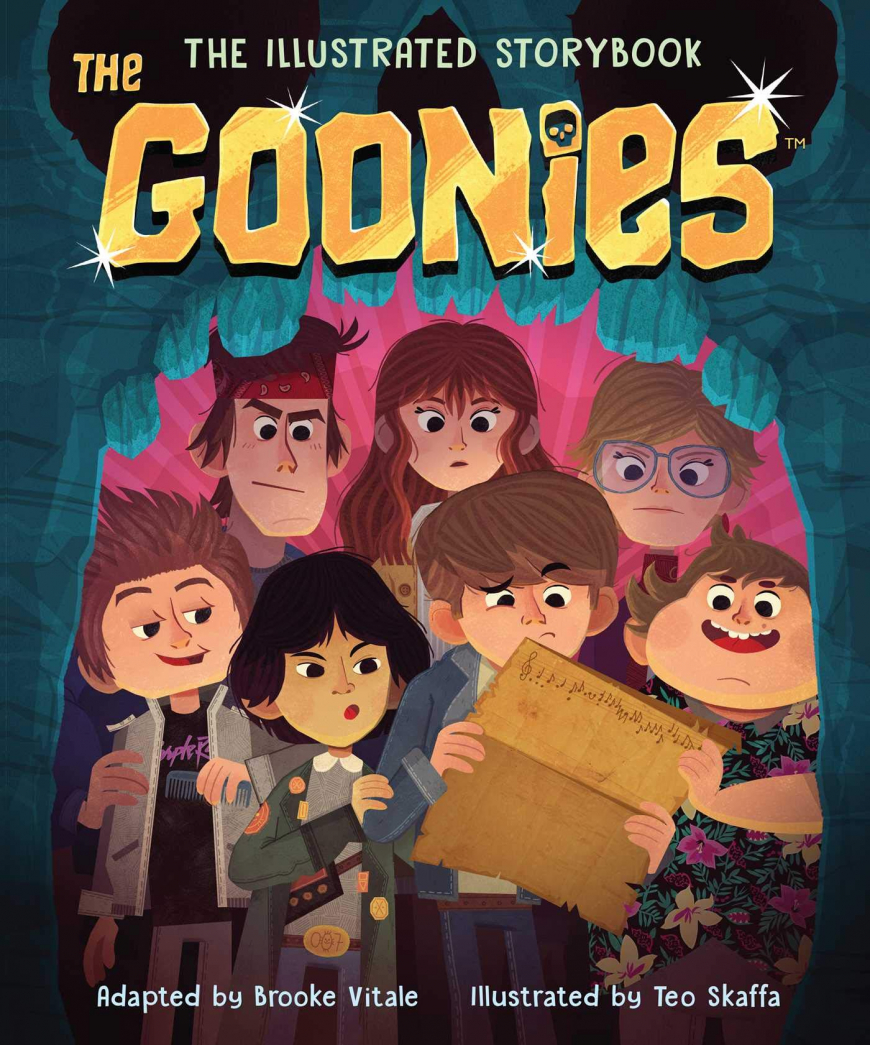 ALL NEW! The first illustrated storybook version of The Goonies in more than 30 years!
NEXT GEN FANS: Parents, Grandparents and cool Aunts and Uncles can introduce young readers to the beloved film!
FAVORITE CHARACTERS: Have an adventure with Mikey, Chunk, Mouth, Data, Brand, Stef, Andy, and of course Sloth.
MEMORABLE MOMENTS: From fleeing the Fratellis to booby traps to walking the plank and saving the Goon Docks, relive the exciting scenes in a whole new way!
BEAUTIFULLY ILLUSTRATED: Favorite scenes are depicted in detailed and vibrant illustrations.
Facebook