25 February update:
My Little Pony 2021 movie has been officially announced, read more here:
First look at new My Little Pony G5 characters from My Little Pony Netflix Movie 2021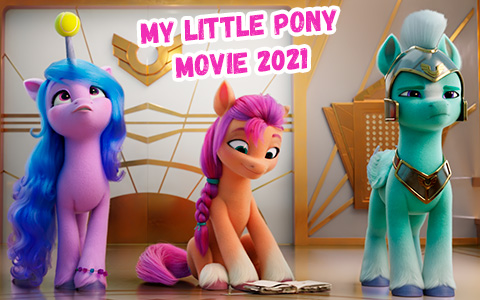 Within the Licensing Summit Online there was a presentation of the Russian branch of Hasbro about the brand "My Little Pony".
At this online exhibition was presented a schedule of future premieres related to My Little Pony franchise.
And here's what we learned.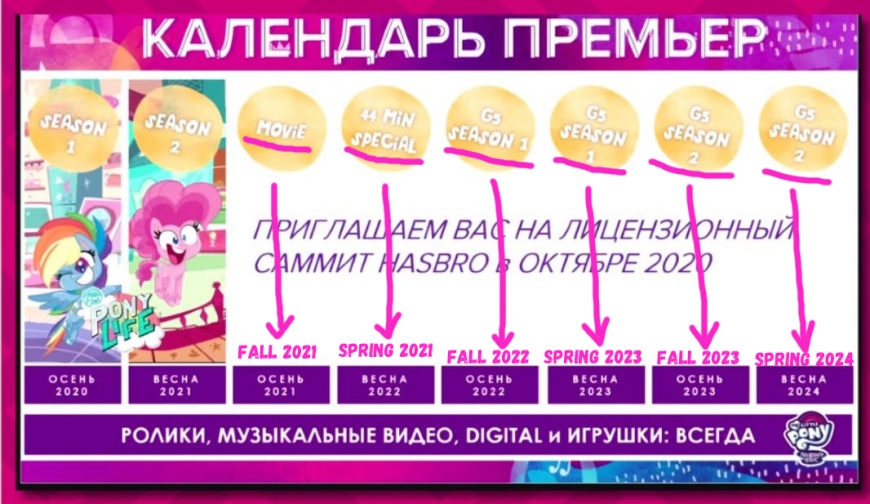 "Pony Life" was extended for 2 seasons, second will be released in spring 2021.
New full-length My Little Pony movie will be released in Fall 2021. It will be first movie with the new generation of ponies.
In the spring of 2022 there will be a 44-minute special with the new generation.
And finally in the fall 2022 is new start of My Little Pony series itself about the fifth generation of ponies. In the period from 2022 to 2024 will be released 2 seasons, each of which will also be divided into 2 parts.
The line of dolls with the Equestri Girls will be updated in 2021, but no new movies or animated series with them in 2021.
Facebook