Hasbro just dropped a trailer for the 2021 My Little Pony: A New Generation movie!

The beginning of the trailer begins with the same phrase as episode 1 of season 1, when Twilight Sparkle was reading about Equestria.
When the unicorns were shown, the song from the 4th generation was playing.

New stills:


Voice actors:


New G5 generation of ponies coming soon this fall 2020. The new story will start from the new animated movie. And My Little Pony 2021 movie will premiere exclusively on Netflix!
Update - new pictures of new characters with their cutie marks on the background:
New Royal Sisters Pipp and Zipp:


Pipp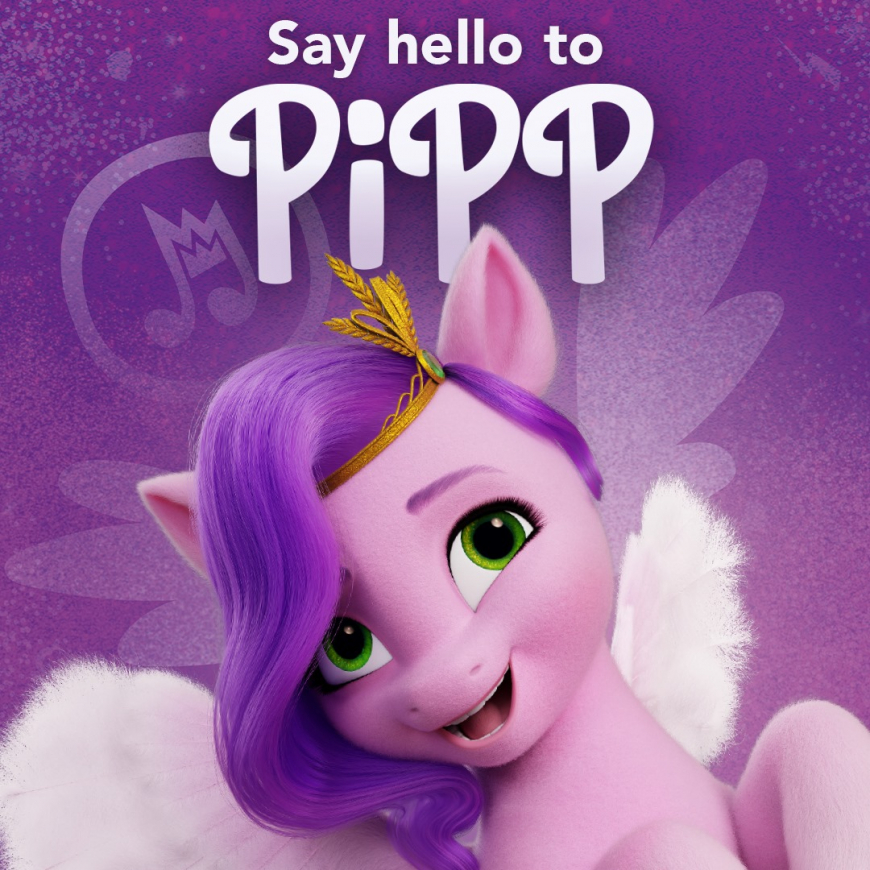 Zipp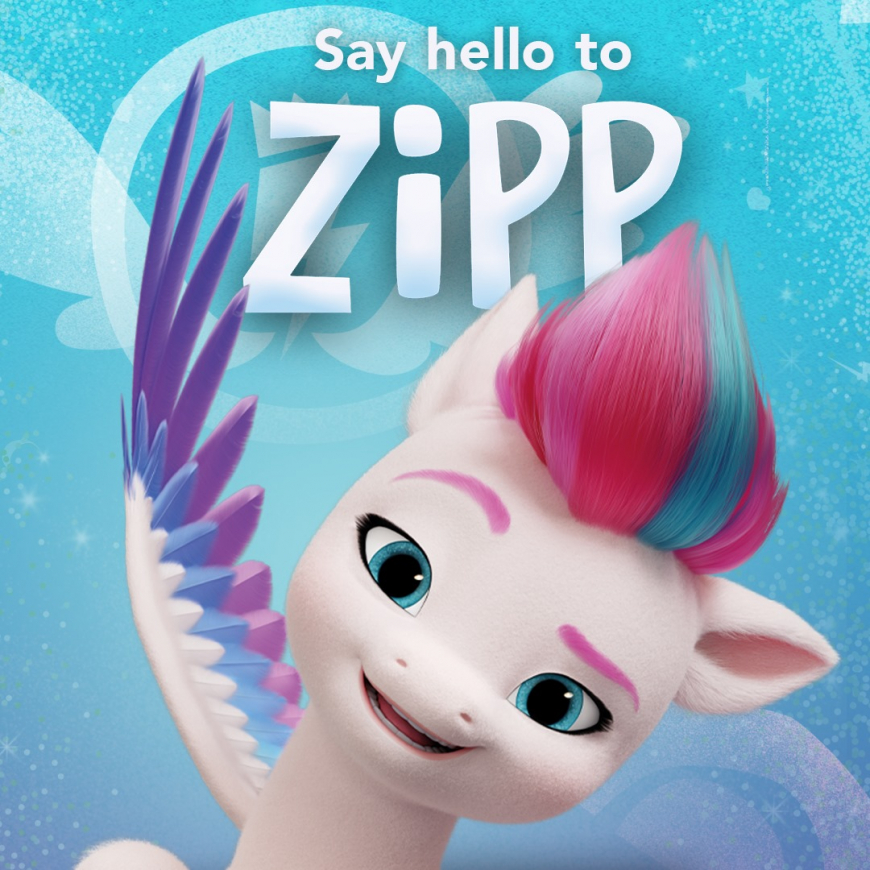 Sunny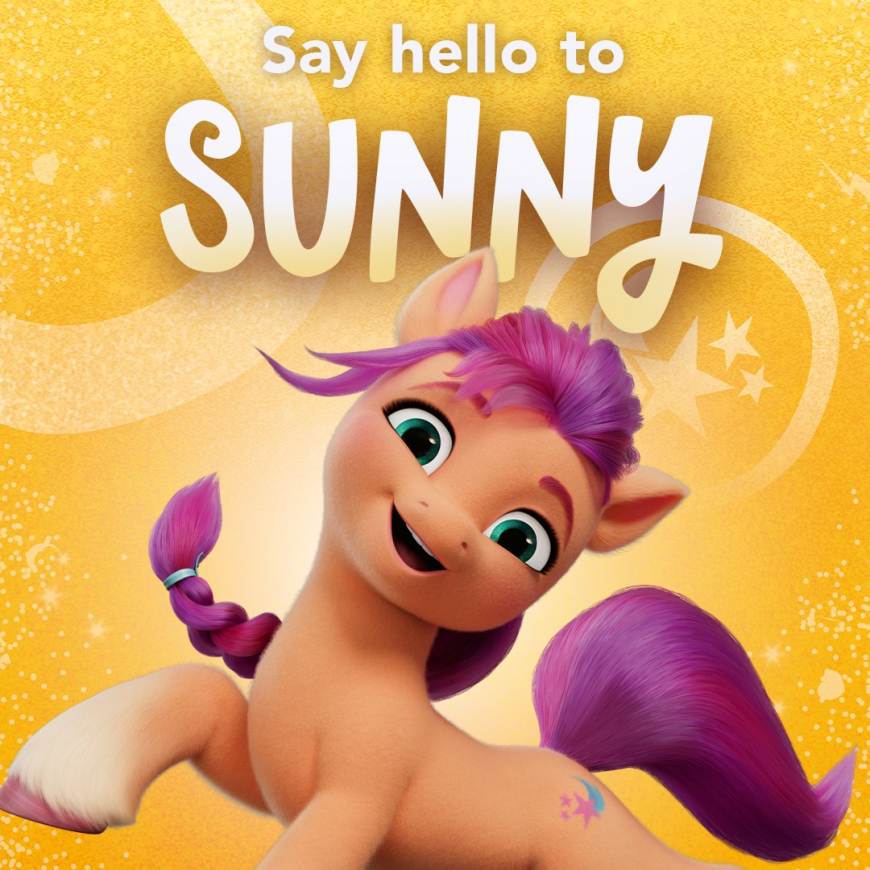 Izzy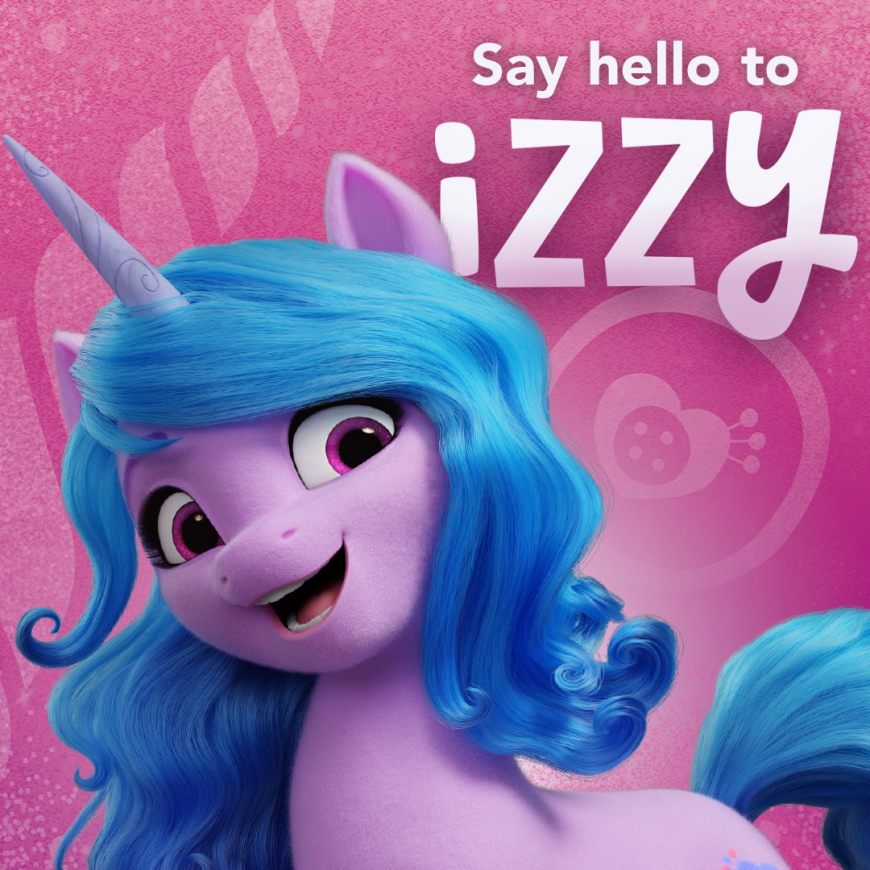 Hitch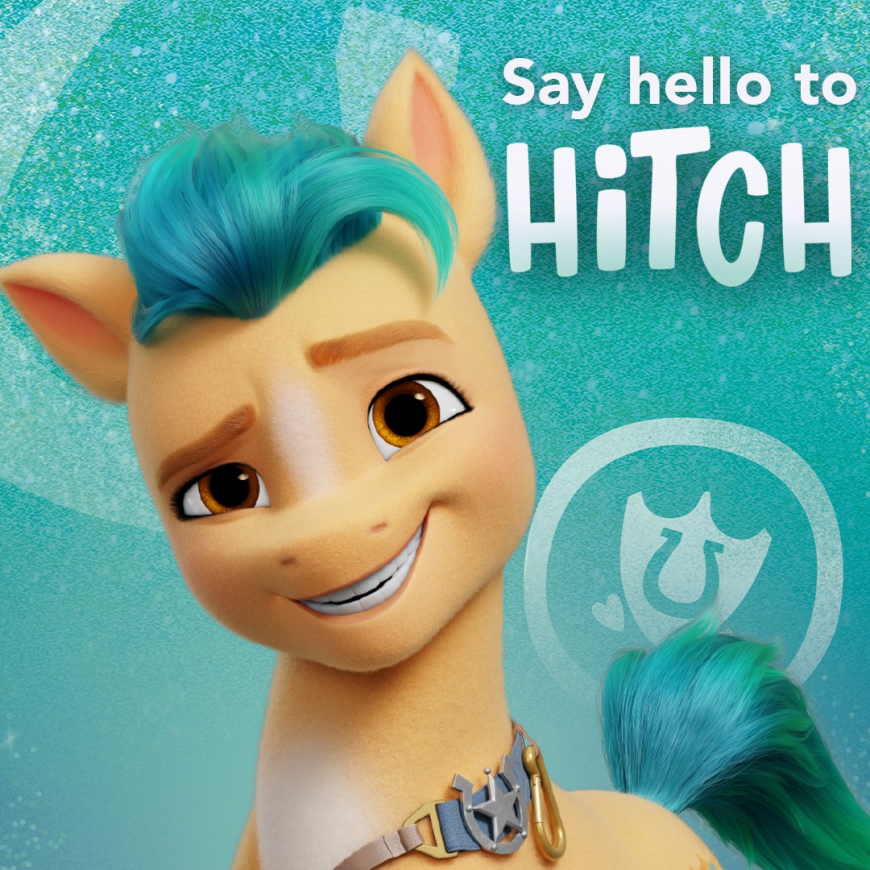 Here is first look at new My Little Pony G5 characters as how they will appear in the movie: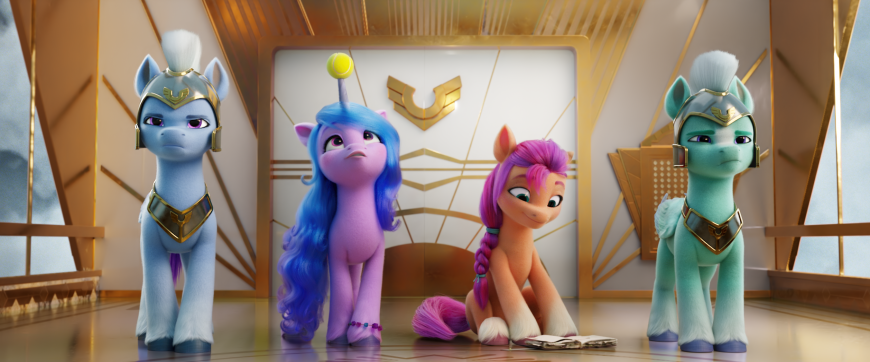 Updated April 1, 2021 - new official image of main characters: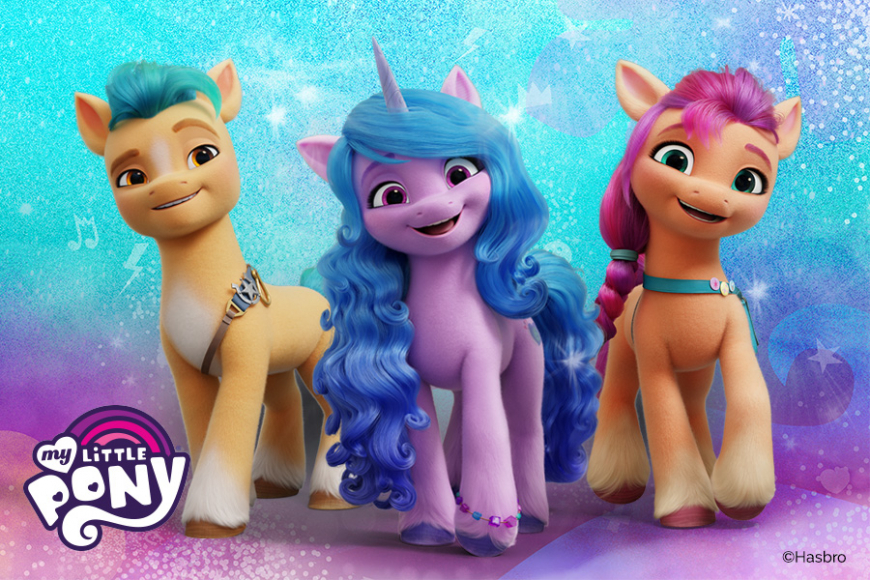 Official press release:


In the new movie, the pony world of Equestria has lost its magic. (GASP!) Friendship and Harmony have been replaced by paranoia and mistrust, and Ponies now live separated by species. Sunny – a feisty and idealistic young Earth Pony – is convinced there's still hope for this divided world… but her slightly misguided and often hilarious efforts to change hearts and minds have led to her being branded a misfit. When Sunny befriends a lost Unicorn named Izzy, who wanders innocently into the Earth Pony town of Maretime Bay, the town has had enough. Izzy and Sunny must embark on an epic adventure that will include a daring jewel heist, outrageous conspiracy theories, elaborate musical numbers, and the world's cutest flying Pomeranian. Their adventures will take them to faraway lands and force them to challenge the status quo by facing their fears and making new friends out of old enemies. The world Sunny has dreamed of her entire life could finally become a reality as Sunny and her newfound friends fight to prove that even LITTLE ponies can make a BIG difference.
The MY LITTLE PONY entertainment releases will be accompanied with toys informed by the updated animation style in addition to a robust portfolio of licensed products across fashion, home, publishing and lifestyle categories.


Release date: Fall 2021
My Little Pony Sunny Starscout in her room image from the movie. As you can see there are a lot of references to old characters: look at figures on a shelf, on badges, on a poster on the wall. The heroes of the past generation are the ideal to which Sunny strives. And it is for the reunion of the race ponies that Sunny will stand for.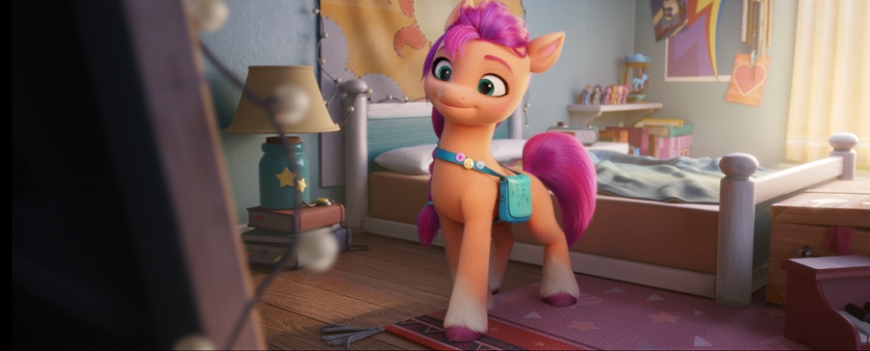 The green-haired stallion pony name is Hitch Trailblazer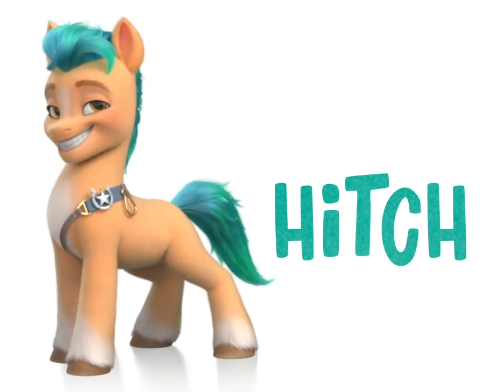 More pictures of new My Little Pony G5 characters (New blue-haired unicorn pony name is Izzy Moonbow):

The adventures of Sunny Starscout and her friends will continue with an all-new, computer-animated series coming to Netflix.
Video with some new animation:


---------below is information posted earlier
The third pegasus pony name is Pipp.
The new animated movie about My Little Pony charcters should be released in fall 2021. In this cartoon we will see the next -5th generation of ponies. And now, a very interesting product has appeared on the website of a Czech bedding manufacturer. Jerry Fabrics have been making bedding with My Little Pony charactres for several years and they work under license, of course. In addition the release date of the kit is September, and this is also the time for the new My Little Pony movie premier. So these characters seems to be or the new heroines from the movie or the main representatives of the fifth generation of ponies.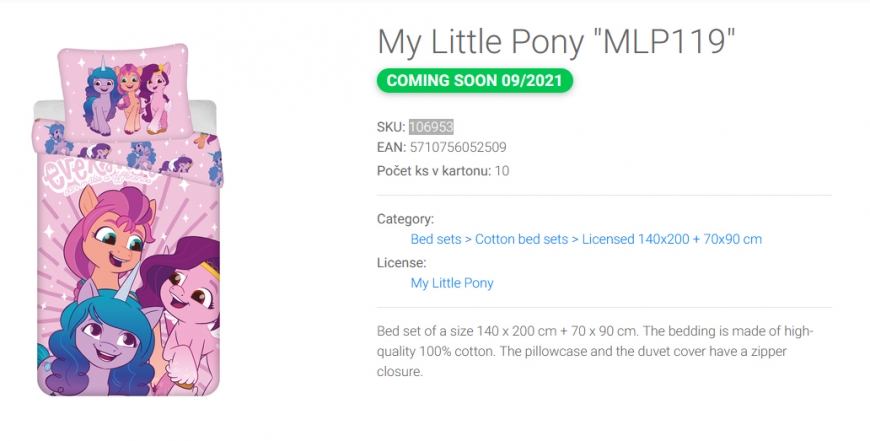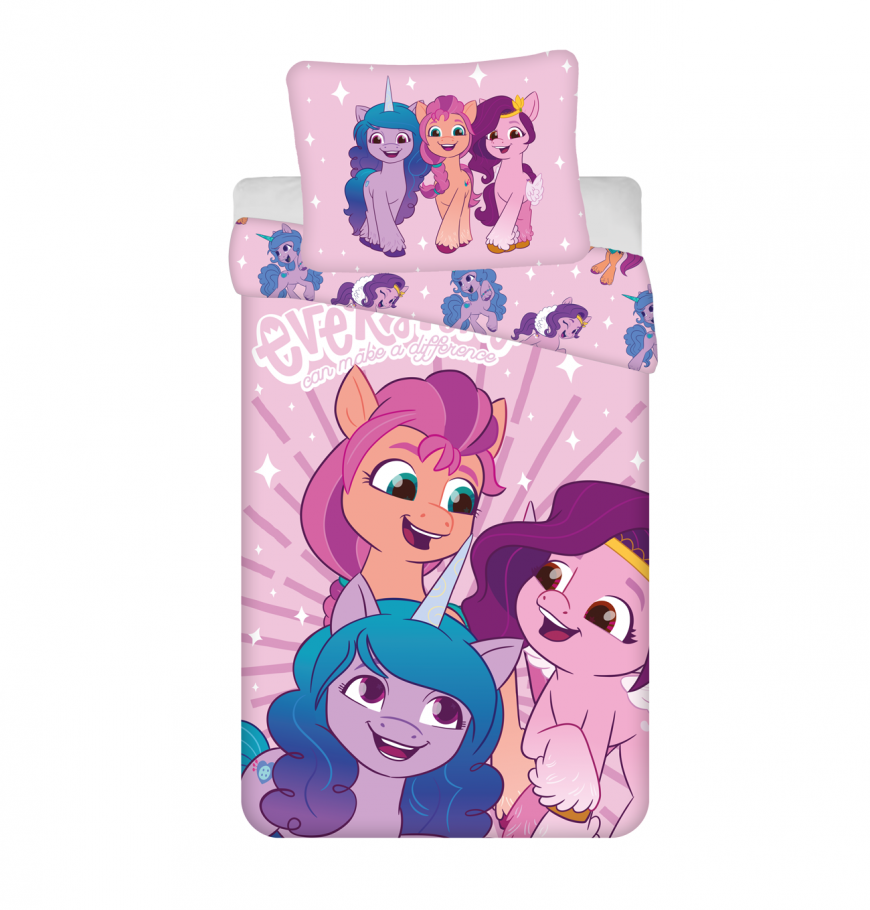 Most likely this is true or not we will know very soon, at the end of this week.
Facebook