Disney princesses shine in stylish, modern outfits in Greco Archibald art.
Artist called this collection "The Palace Ball". This collection of pictures will not only delight you with new Disney Princess art, but also introduce you to modern evening outfits. These outfits were drawn for the MET Gala 2021, but will be perfect also for upcoming New Year 2022.



Elsa
Wearing a gown inspired by @rianfernandez888 Pleasantly Purple gown that was custom made for @patchmag.
Princess Jasmine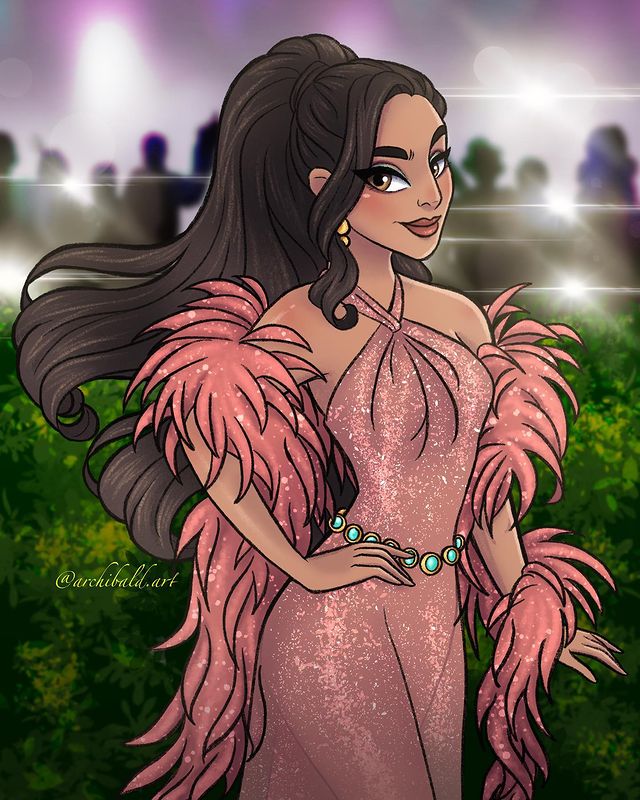 Here comes the feisty Princess Jasmine in a blush pink @maktumang inspired ensemble.
Mulan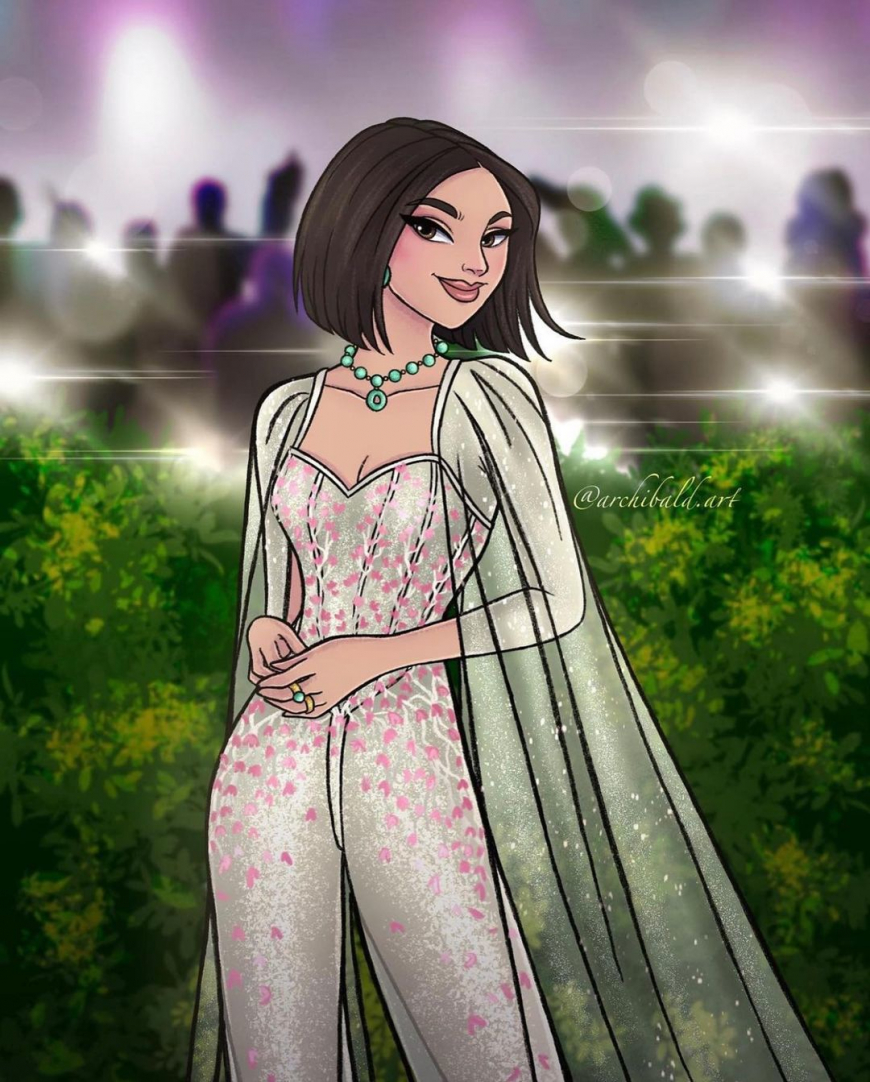 Mulan has arrived and changing up the evening attire into a pant dress inspired by @markbumgarner's collection.
Tiana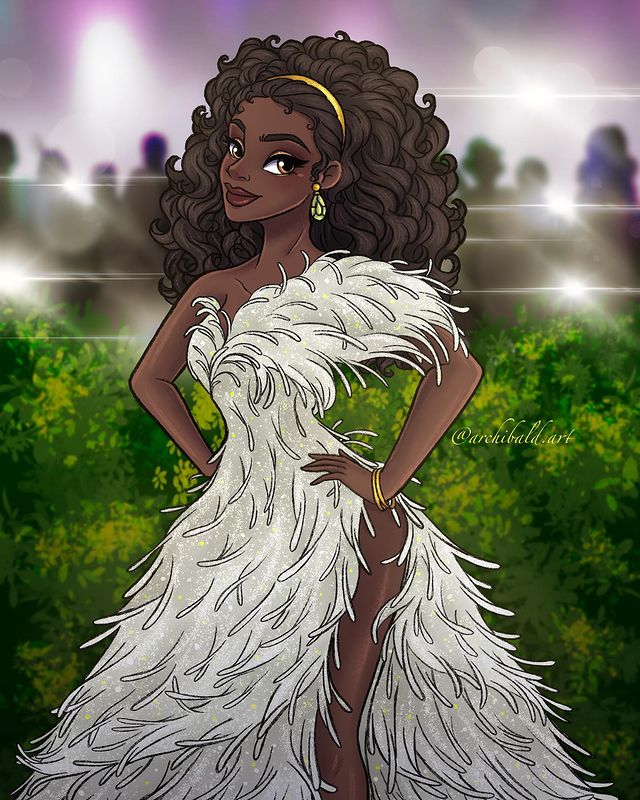 Tiana in a @michael5inco inspired gown from his upcoming Winter Collection.
Snow White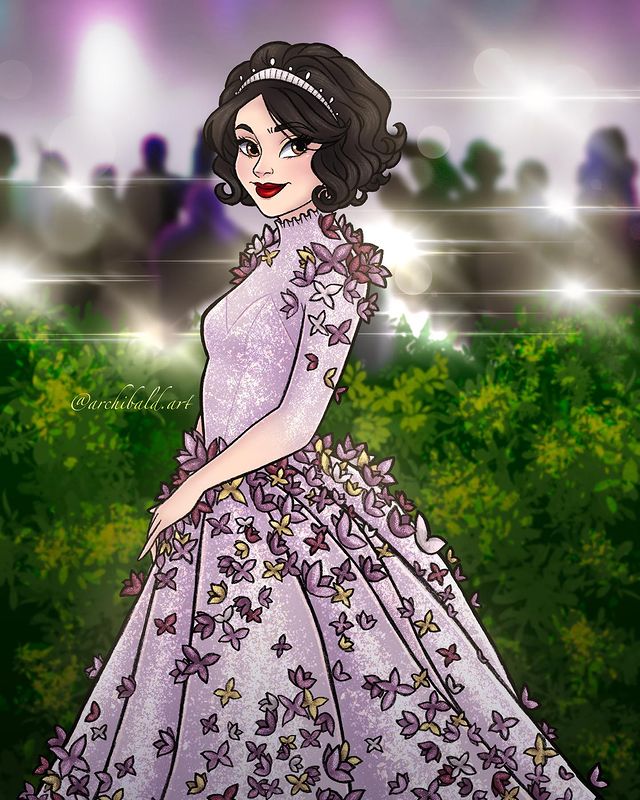 Here comes the fairest of them all, Snow White. Wearing an @eliesaabworld butterfly ball gown.
Princess Kida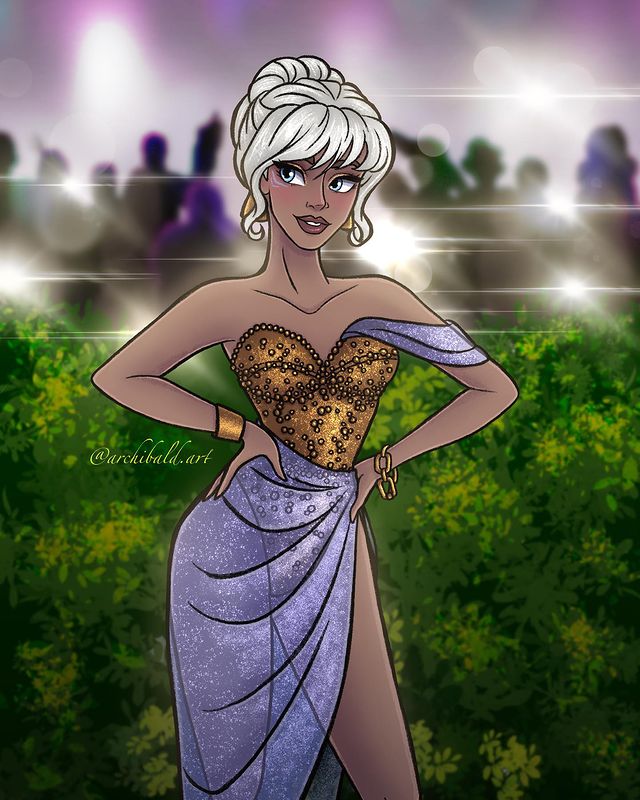 Princess Kida walks the red carpet in a @maktumang inspired dress.
Giselle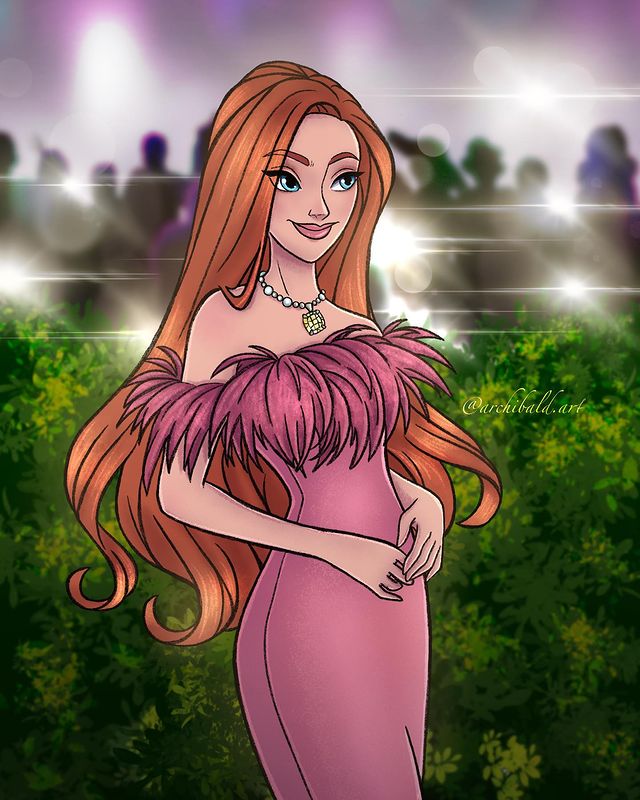 From Andalasia to New York to the red carpet, Giselle in a very dainty @atelierpattyang which I saw @binibiningnicolecordoves wore. One small trinket to add up is the @tiffanyandco Audry Hepburn yellow diamond.
Megara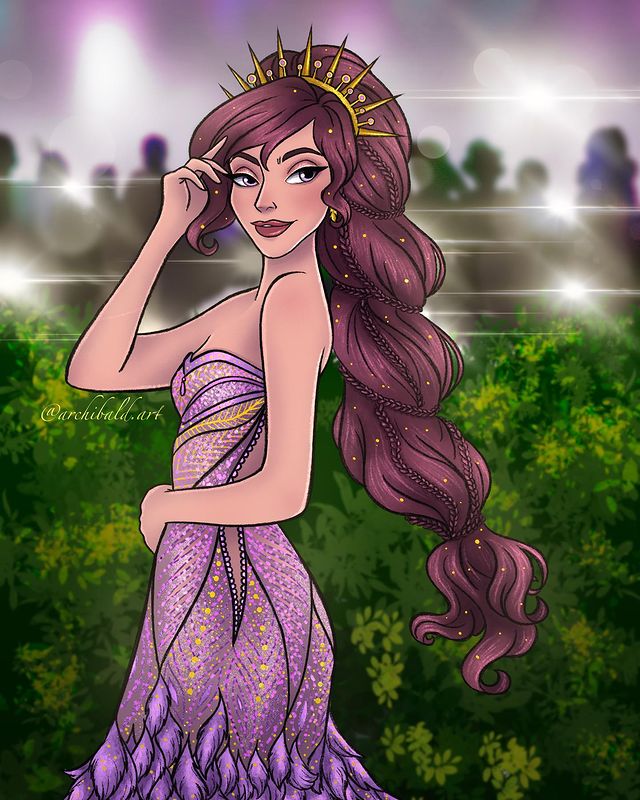 Megara has arrived and walk the carpet to serve lewks. With her @michael5inco inspired gown.
Rapunzel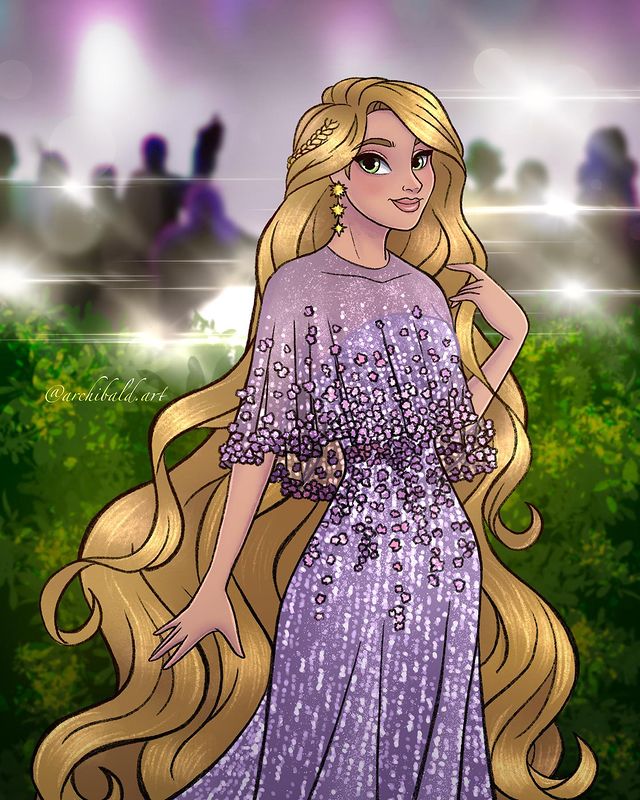 Merida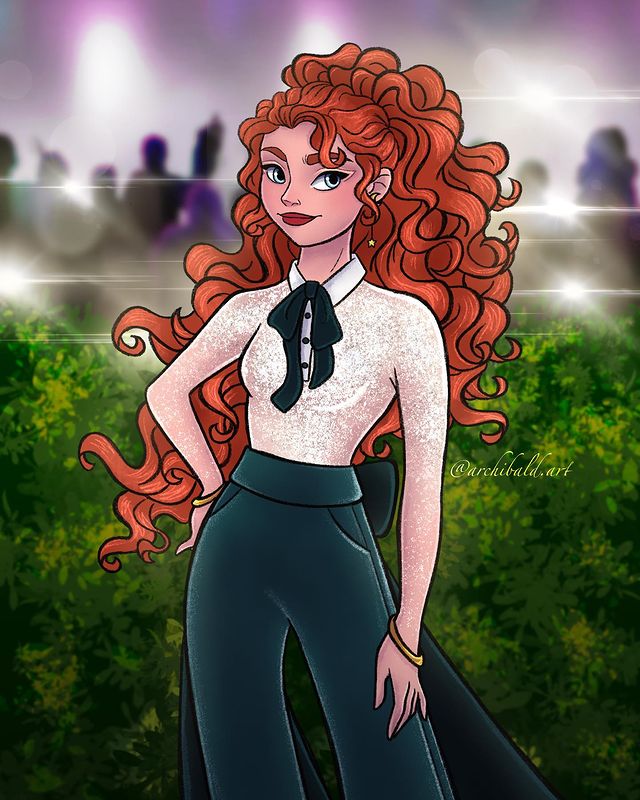 Merida arrives in an @andreatetangco inspired dress-suit that I first saw worn by the amazing @binibiningnicolecordoves.
Cinderella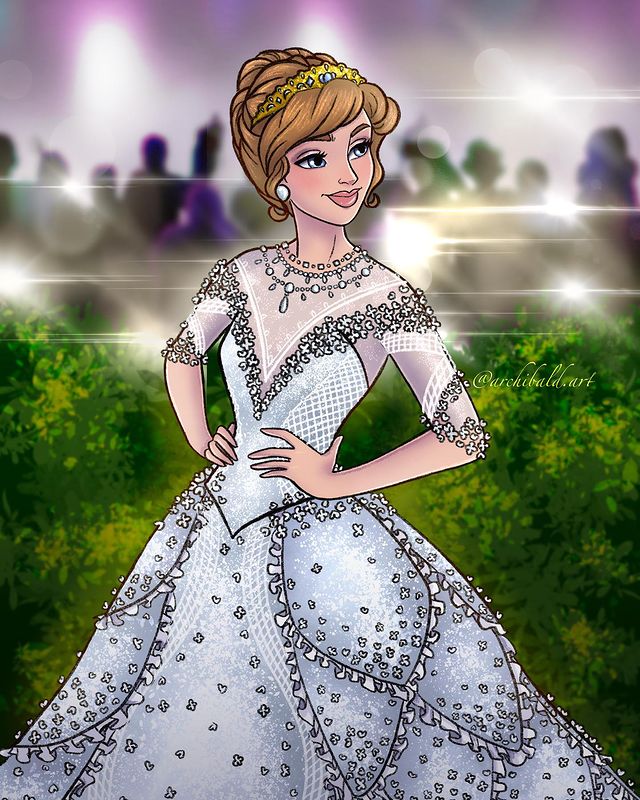 Finally, the host of the Ball has finally arrived and walks the carpet in a @michael5inco diamond & crystal encrusted ball gown.
Pocahontas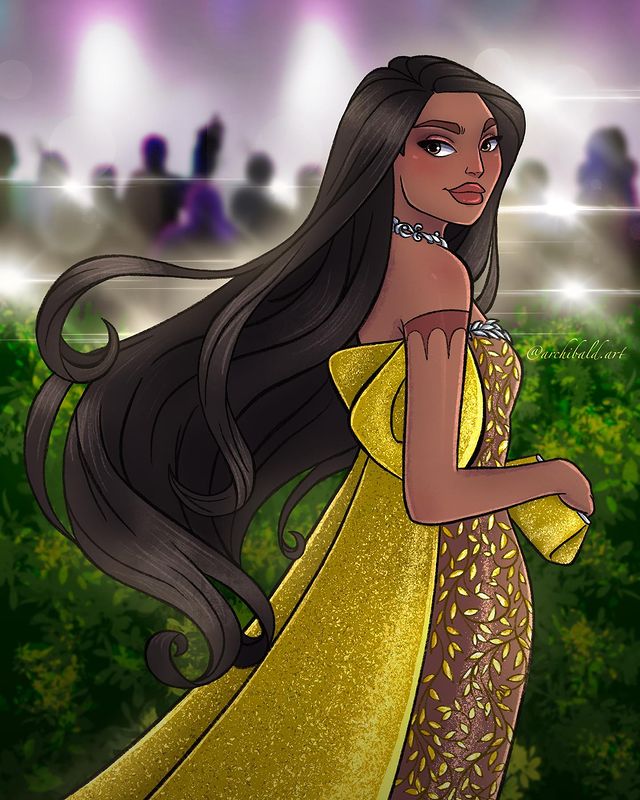 Here's Pocahontas in a @maktumang inspired yellow leaves gown.
Elena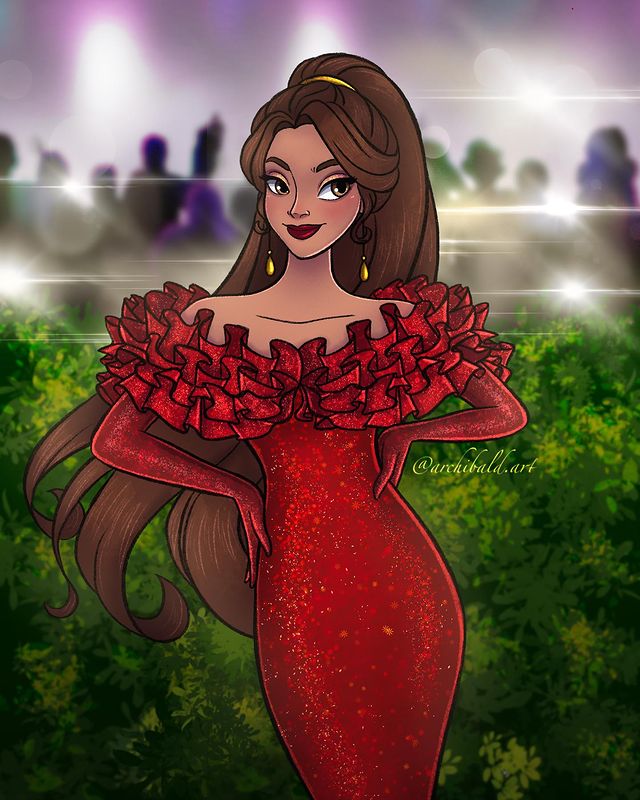 Elena in a scarlet @michael5inco inspired gown has arrived.
Jane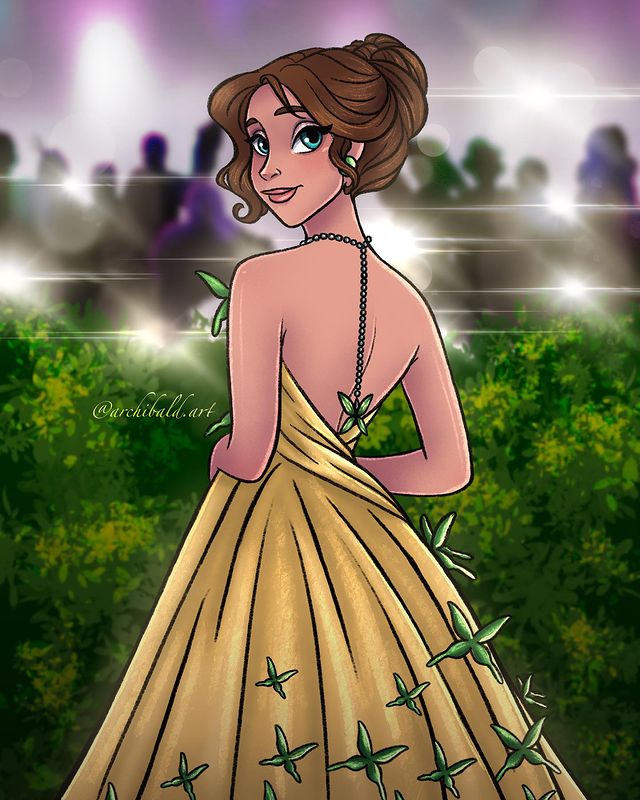 Ms. Porter had arrived, wearing a cream yellow @moniquelhuillier gown adorned with green butterflies.
Princess Namaari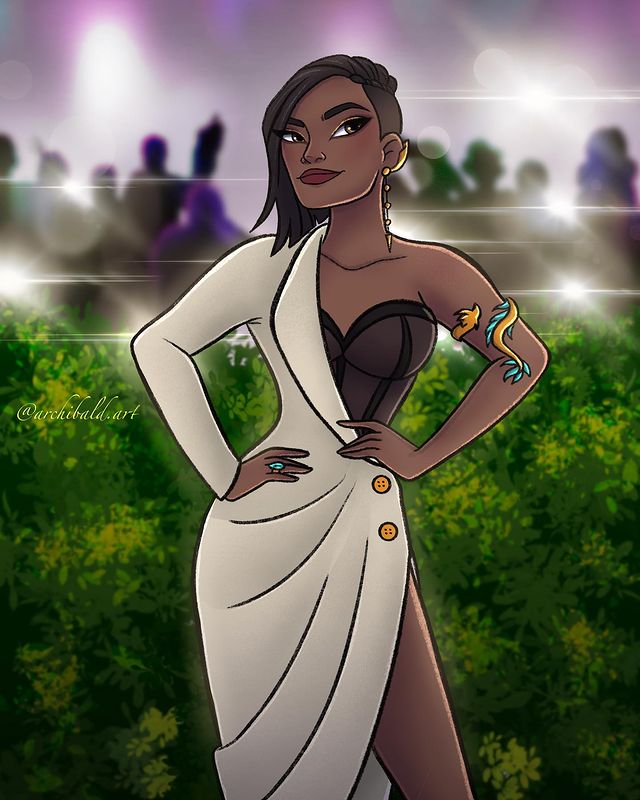 I think she is the edgy princess, who can rocks this @markbumgarner Suit Dress.
Moana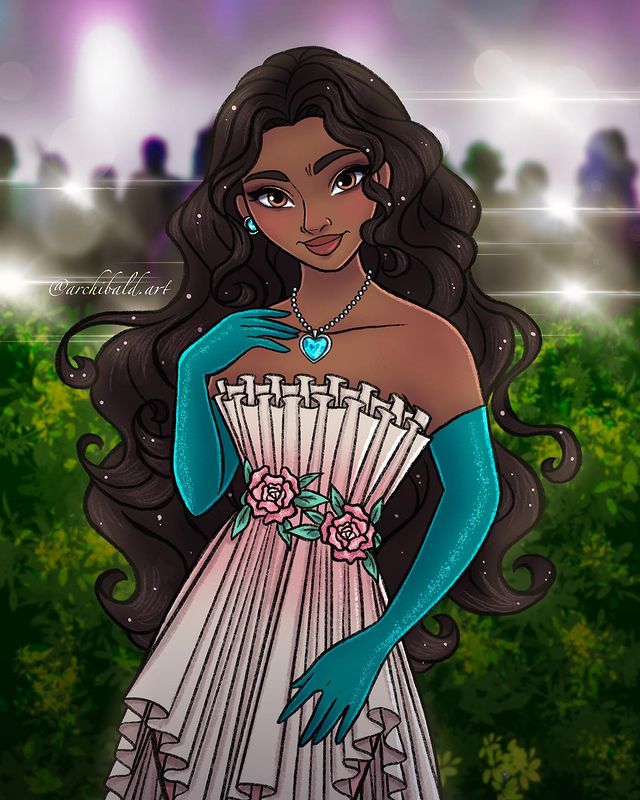 Moana is wearing one of @maktumang dainty pleated dress collection. Topped with Titanic's iconic Heart of The Ocean necklace. Instead of the rare blue diamond I decided to have it look mix of Tefiti & The Ocean's heart which resulted into a bright aquamarine.
Princess Anna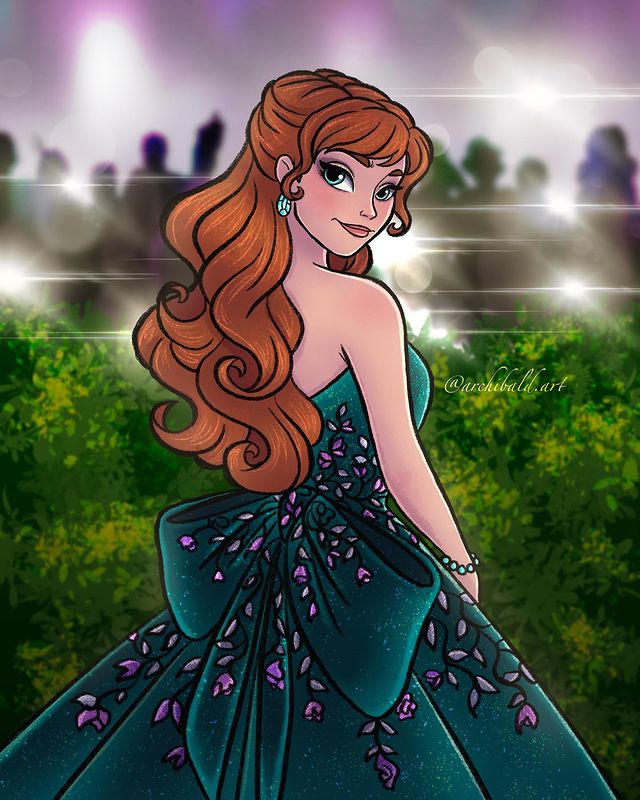 And our final guest to arrive is here, Anna wearing a mash up of 2 @markbumgarner gowns.
Facebook