Watch new Monster High 2D animated series. First episode is released, and in it we can see ghouls in their Monster Ball outfits.

Lagoona & Clawdeen Figure Out Who Took Dracula? Episode 7


Clawd & Deuce Get Trapped By the Shadows! Episode 6


Cleo Keeps a Secret From Frankie & Lagoona! Episode 5


Deuce & Frankie Investigate the Earworm Prank! Episode 4


Toralei & Draculaura Fight a Giant Earworm! Episode 3


Clawdeen & Draculaura Find an Unlikely Suspect! Episode 2


Cleo & Clawdeen Get Hypnotized! Episode 1 | Monster Ball Homecoming

It's the night of the first Monster Ball Homecoming dance and Frankie, Cleo, Deuce and the rest of the Boo Crew are on duty. Someone, or something, unleashes creepy mind controlling earworms that hypnotizes Monster High! Draculaura, Clawdeen, Lagoona and the crew try to solve this mystery as the pranks continue in this new series!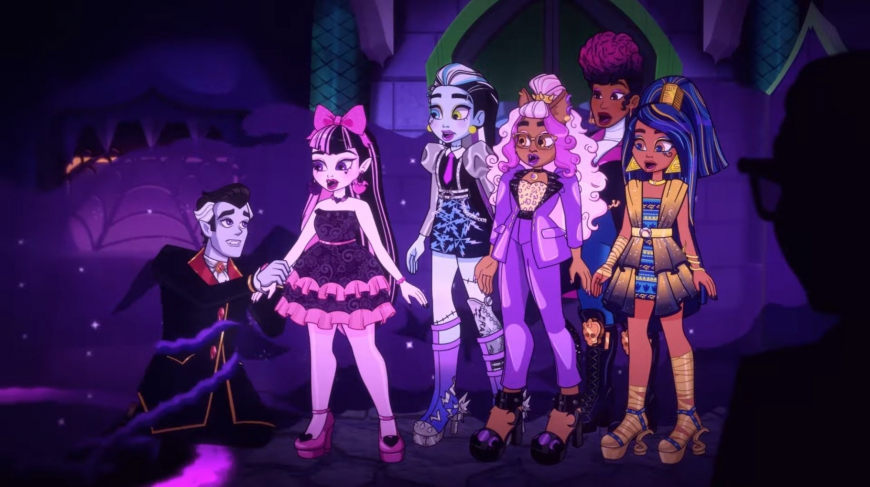 To be updated!
Facebook