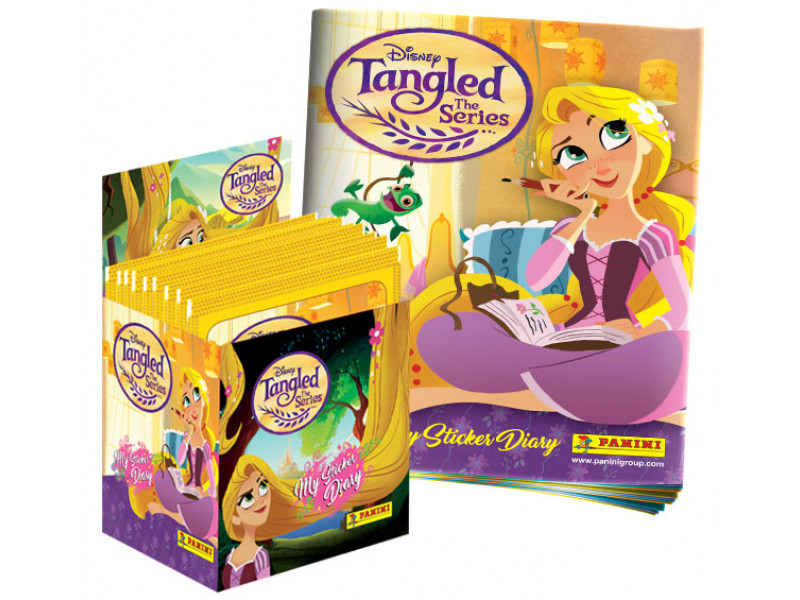 Tangled: The Series, an all-new animated series that continues the fantastic stories of Rapunzel and Eugene (formerly known as "Flynn Rider"). The series takes place between two kisses – that is, after Eugene and Rapunzel's first kiss at the end of Tangled and before their second kiss at the wedding in Tangled: Ever After. Rapunzel is about to assume her role as Princess of Corona, but after a lifetime stuck in a tower, she begins to realise that there is so much more she needs to learn about the world and herself. When she discovers her connection to a bigger destiny. Rapunzel boldly postpones her duties as princess to seek out adventure with the help of Eugene, Cassandra, Pascal, and Maximus.

Panini's brand new sticker collection has a total of 192 stickers to collect including 48 special holographic and transparent versions.
Get your album and stikers here.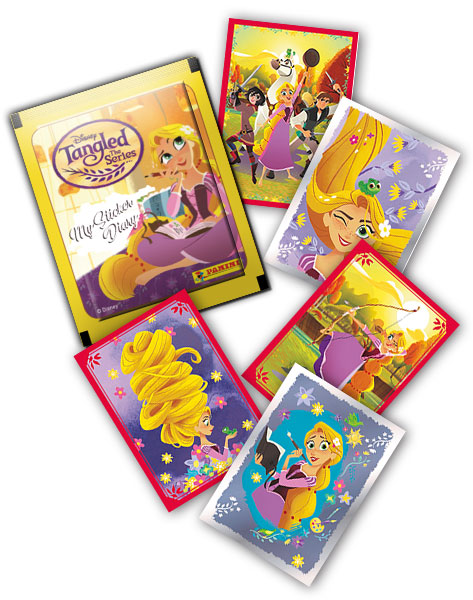 Facebook