Meet new Cave Club doll - Rockelle with dinosaur , more precisely with Tyrasaurus. It is this doll due to its interesting appearance and dinosaur in bright turquoise tones caused the greatest interest in the audience.
Doll is up for preorder.




Cave Club Rockelle and Tyrasaurus




Rockelle doll is ready to ride - seat her in the T-Rex's saddle, clip her legs in and stomp into adventure.

Press the lever on Tyrasaurus' neck to help her chomp on a snack! Food pieces and a beverage cup feature handles so Rockelle doll can hold them on her own.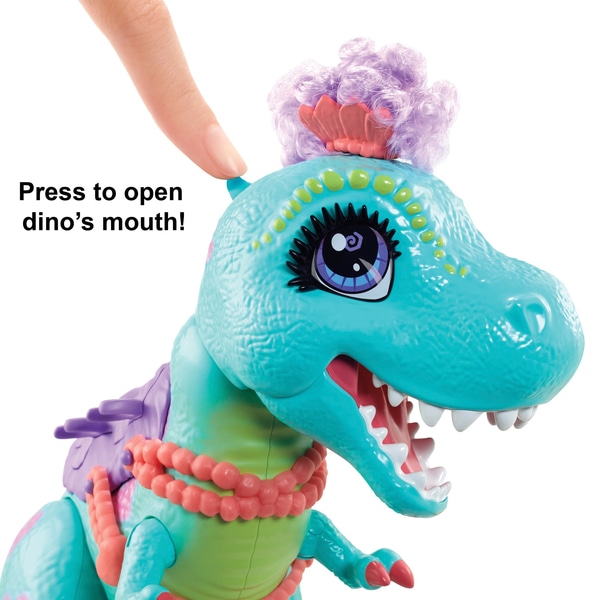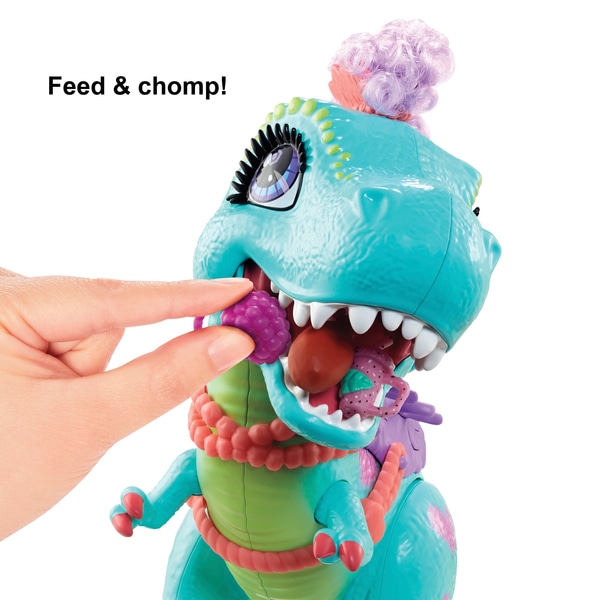 Use the hairbrush and clip-in hair accessory to give the prehistoric besties rockin' new looks, then hit the trail.

The 2-seater saddle features enough room for Rockelle doll and a friend (other dolls sold separately).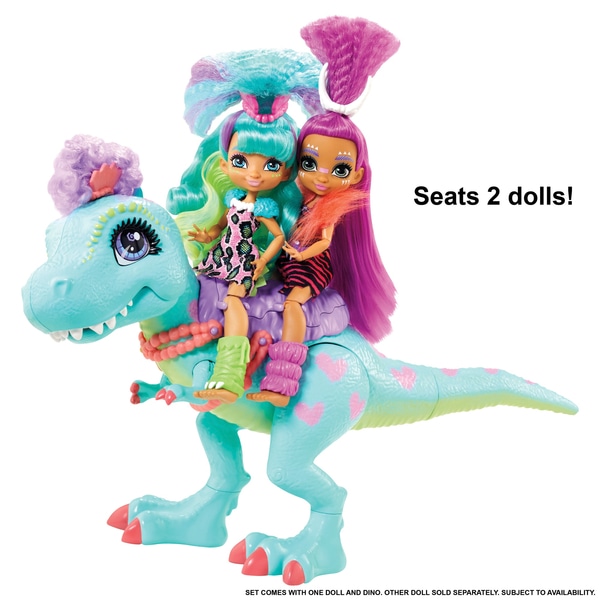 Release date: August 2020
Facebook