Meet Na Na Na Surprise Backpack Bedroom Playset




What is Na Na Na Surprise Backpack Bedroom Playset?


Plush human sized backpacks that can transform into bedrooms for the dolls. Na Na Na backpacks comes with cute furniture for the dolls and extra outfits that didn't come with the first release of the dolls. The backpack is special, it hides lots of surprises! It turns into a playset with doll's room included. The bedroom includes the bed folding, the closet, a mirror and more.

Comes in 2 colors: Black and Pink - with Aubrey Heart and Tuesday Meow dolls.
Pink one is unavailable again. We will edit news as soon as it will back in stock.



Na Na Na Surprise 3 in 1 Backpack pink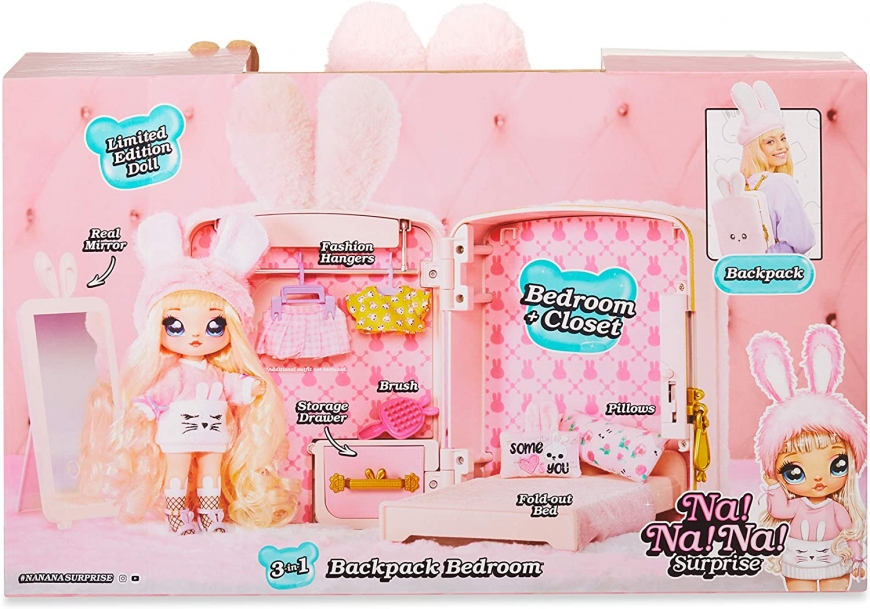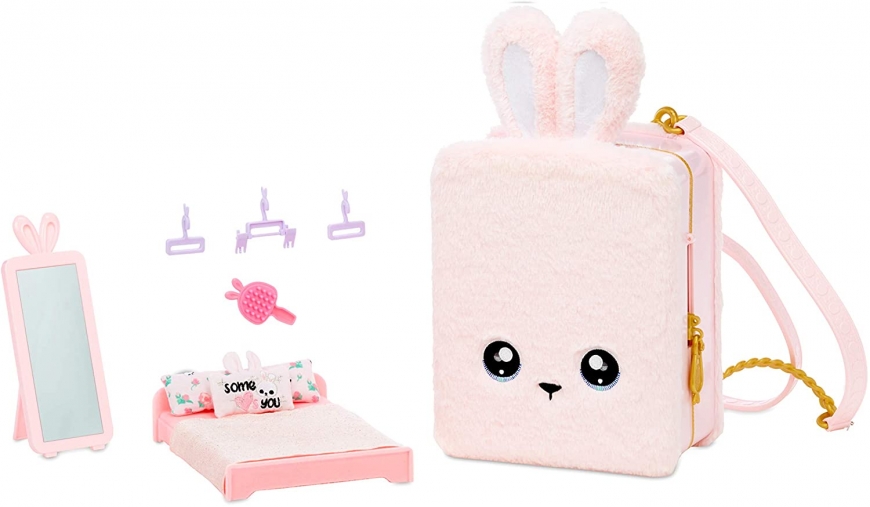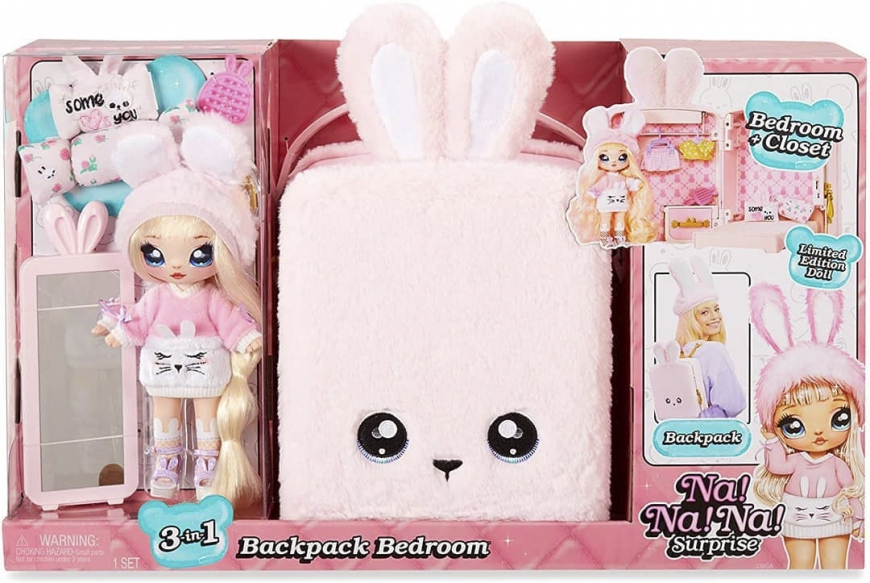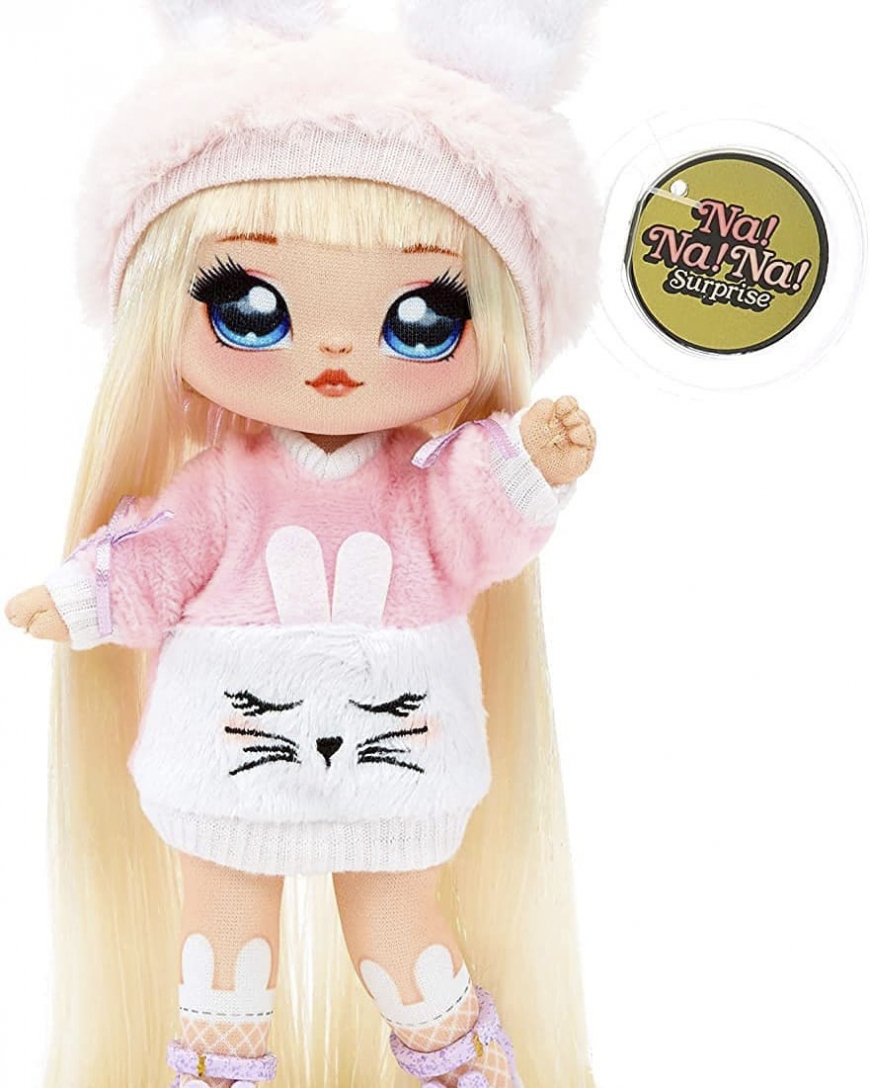 3-in-1: Backpack Bedroom Playset with Storage Closet and Limited Edition Aubrey Heart Doll in an exclusive outfit.
Adorable, fuzzy backpack looks like a pink bunny.
Open up to reveal a cute bedroom playset with a real mirror, fold-out bed, closet with working drawers, pillows, blanket and hangers, all with cute, bunny details that match her personality.
Exclusive Aubrey Heart doll comes dressed in an exclusive outfit and shoes. She's a beautiful soft fashion doll with gorgeous long hair and a cute, fuzzy bunny hat.
Na Na Na Surprise Backpack black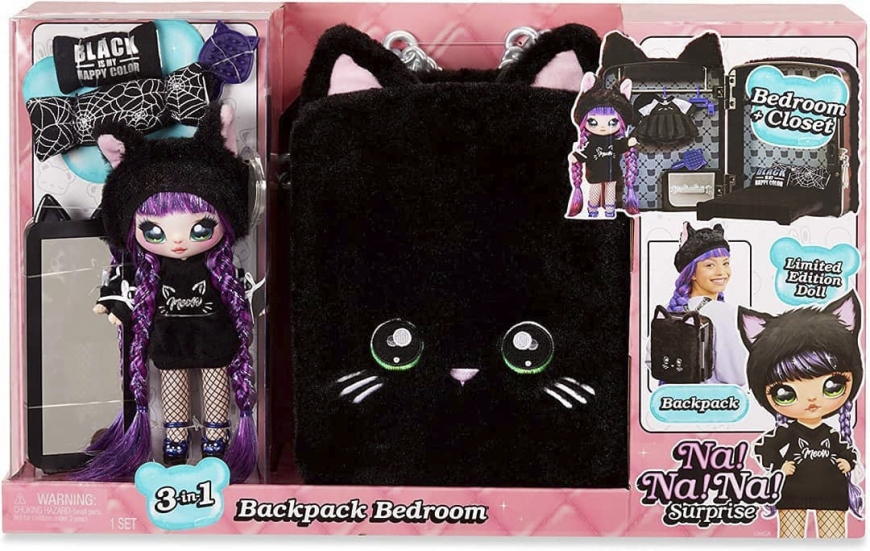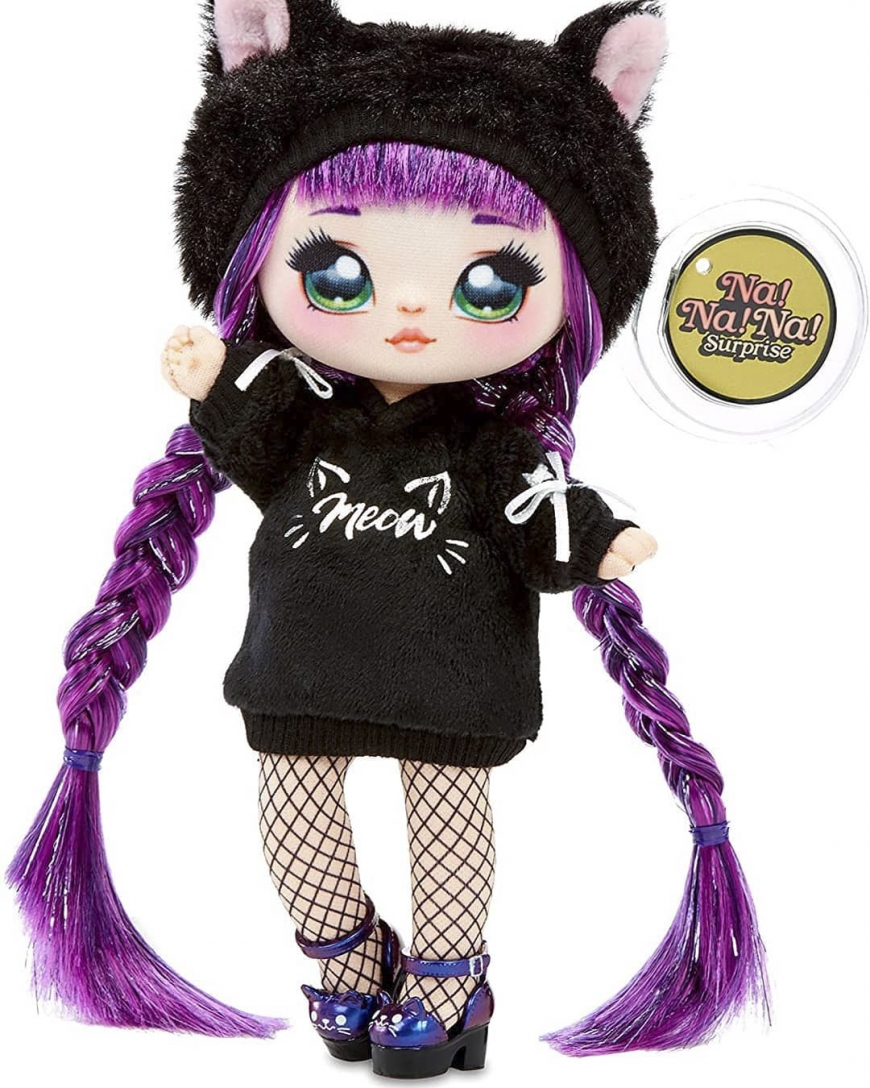 3-in-1: Backpack Bedroom Playset with Storage Closet and Limited Edition Tuesday Meow Doll in an exclusive outfit.
Adorable, fuzzy backpack looks like a black kitty.
Open up to reveal a cute bedroom playset with a real mirror, fold-out bed, closet with working drawers, pillows, blanket and hangers, all with cute, bunny details that match her personality.
Exclusive Tuesday Meow doll comes dressed in an exclusive outfit and shoes. She's a beautiful soft fashion doll with gorgeous long hair and a cute, fuzzy kitty hat.



Unboxing:




Na Na Na Surprise Backpack Bedroom Playset release date


August 1, 2020
Subscribe if you want to be informed when New Na Na Na Surprise toys will be released
Facebook