Please note that Pullip are collector dolls, and not made to play with, especially by young children.





In August 2020 Groove Inc will release it's first dark skin Pullip doll Eclata.


Her name is derived from a French word for "brilliance," and she certainly is eye-catching in her lovely white-and-gold gown made of a multitude of layered fabrics. Embroidered lace is overlaid on smooth satin, with tulle and pearl trim for richness. Her cape can be detached to expose her lovely shoulders, and the veil attached to her headdress is bedecked with golden stars, to match her glittery golden eyes.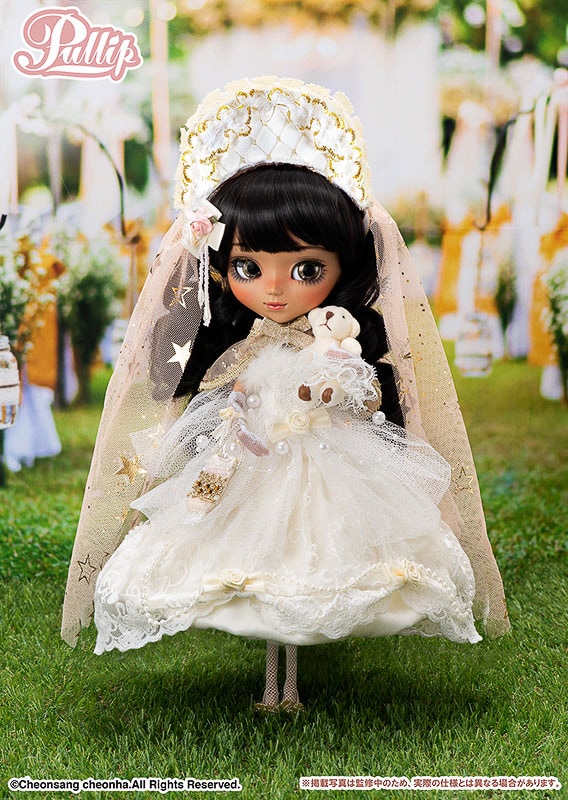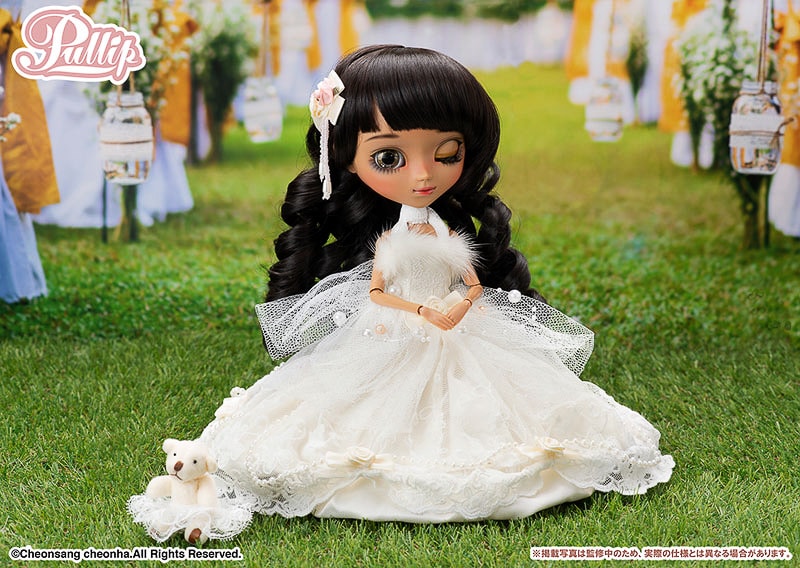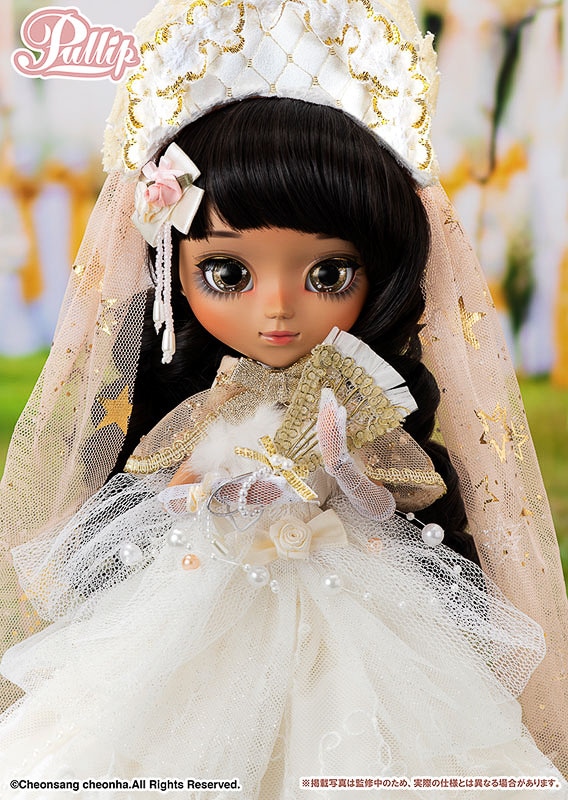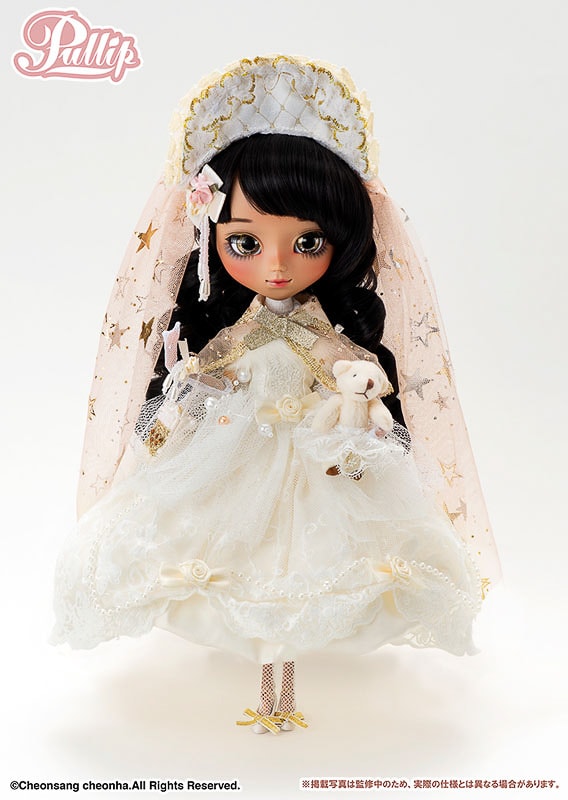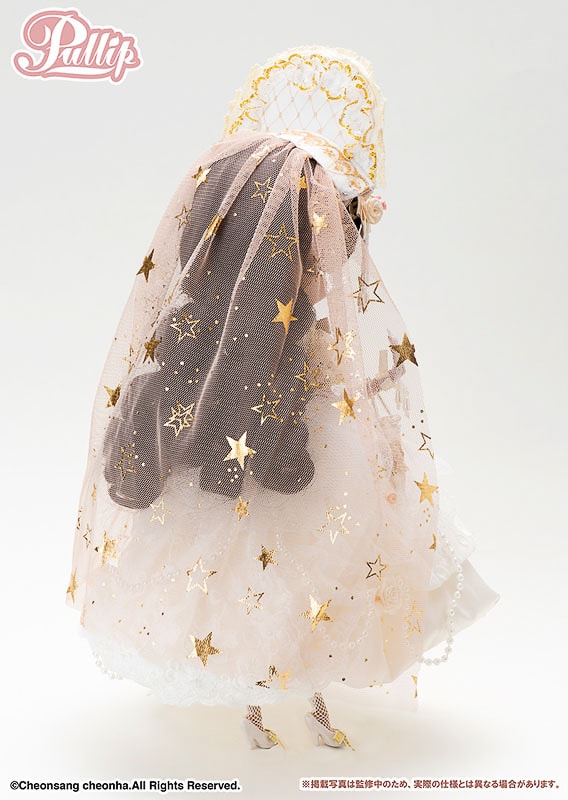 Pullip Eclata eyes are worthy of special attention, because their design is delightful!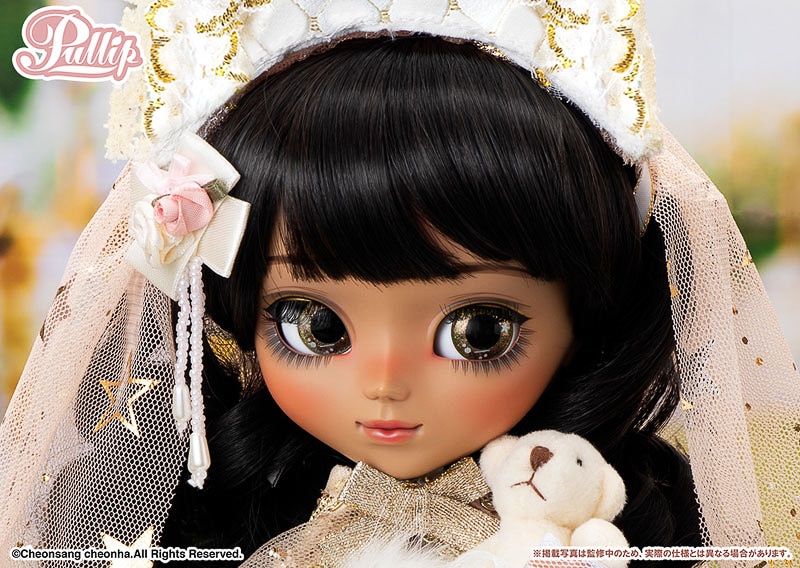 Her glossy black hair is styled into extravagant ringlets.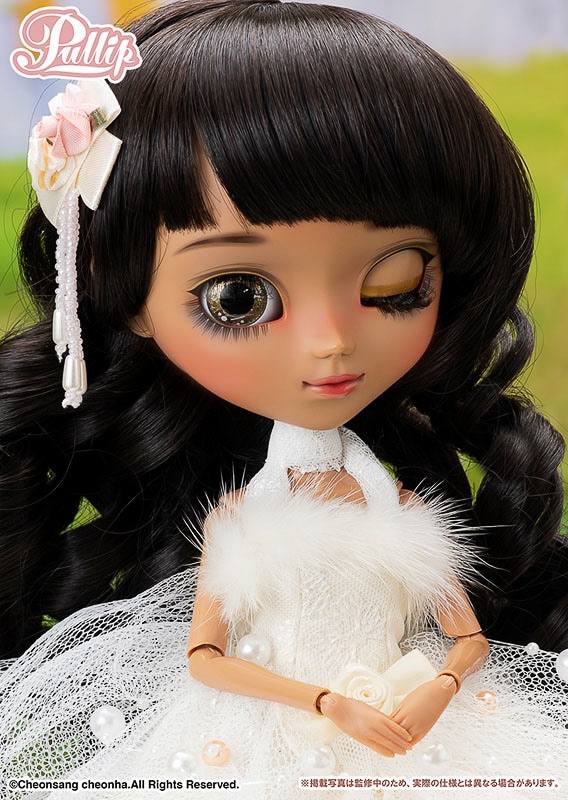 She also has a handbag, fan and teddy bear, that is drressed to meet her style.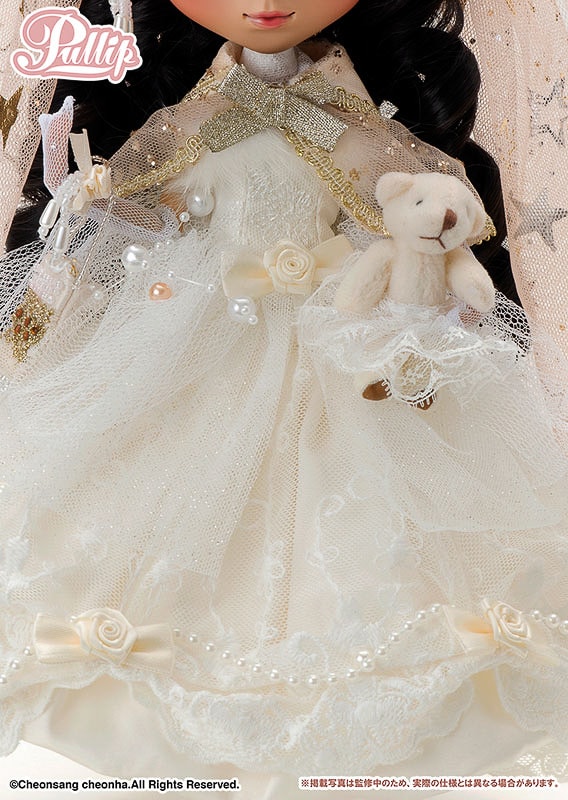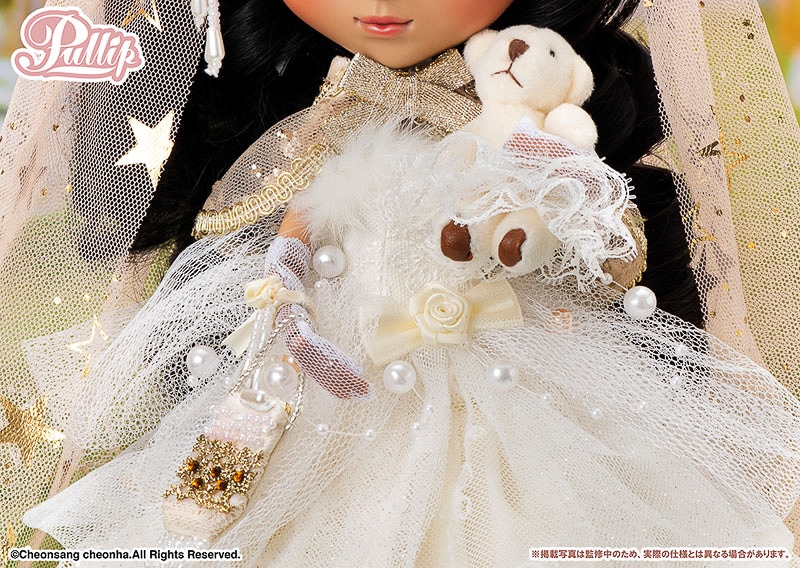 At first glance, it seems like this doll is a bride, but it's not really true.

You don't think brides take a bear cub to a wedding either, do you? We did some research and it turns out that the Eclata's dress very similar to the classic First Communion dress worn by little girls in Spain.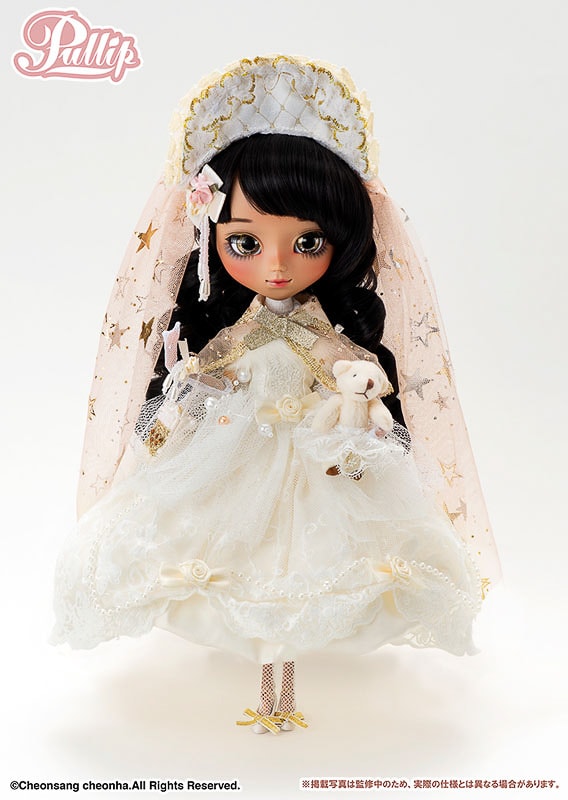 As soon as it's released, a lot of listings will pop up at Ebay.
Doll will be released in august.
Size: Approximately 31cm tall
Price: ¥21,000 about $195
Facebook