It's a little strange time for this announcement, but we've learned about Barbie's next Color Reveal novelty. It is called Barbie Color Reveal Easter Egg Pets Surprise Doll,
It will be surprise with packed in the shape of an colored egg. The most interesting detail is the ears of different animals, which will go with each surprise.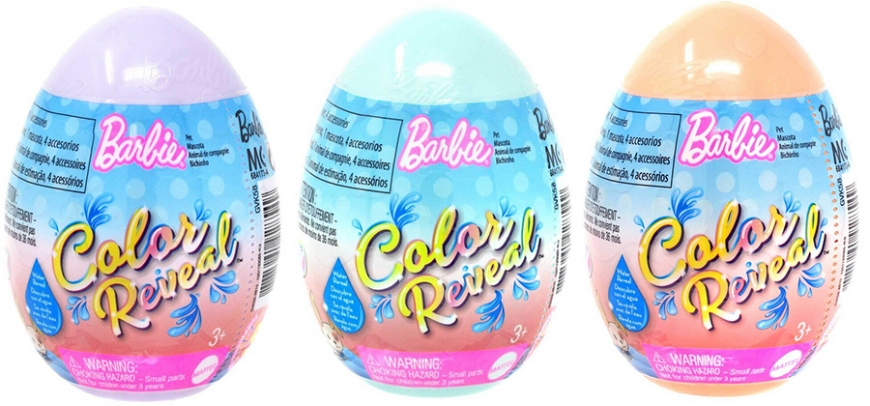 Barbie Color Reveal Easter Egg pets deliver a springtime unboxing experience that's full of surprises - five of them! The items come in a colored egg decorated with the Barbie logo. Open and remove the four bags inside; one of them contains a Color Reveal pet. Once they find it, kids simply dip it into warm water and swirl it around; the bottom of the egg is perfect for this action. The water changes color, and when the pet is pulled out, it's look is revealed! But the surprises continueopen the other bags to discover three accessories: a baby chick, a basket and a pair of pet ears - the ears are randomized in color and animal style to create more than 20 different combinations! Plus, a fun color-change feature can be repeated over and over with ice cold and warm water.
Subscribe if you want to be informed when Barbie Color Reveal Easter Egg Pets surprise and other new Barbie doll will be released
Facebook