Upcoming new Barbie doll for 2020 is new surprise Barbie Color Reveal doll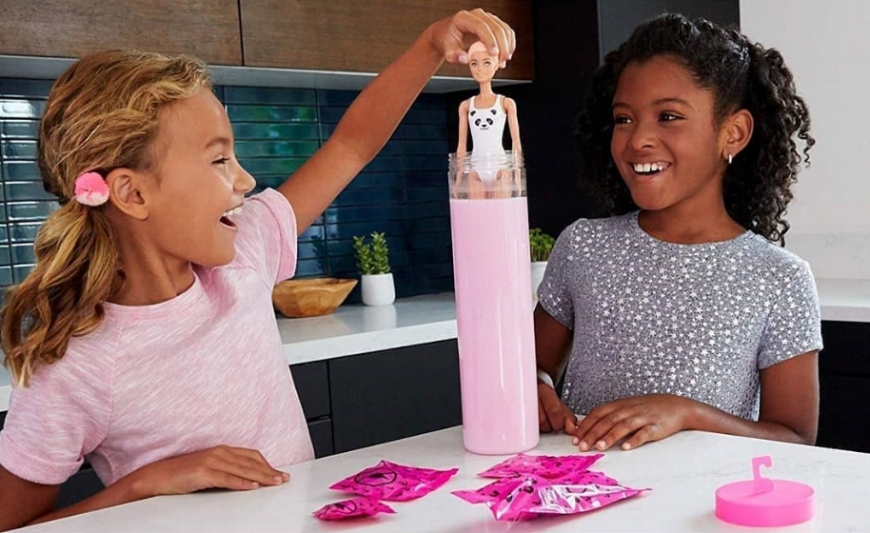 Barbie's dolls finally broke into the surprise doll's popularity race. And this toy has its own interesting features. The doll in the box is entirely covered in pink paint. As soon as we bathe the doll in warm water, the paint goes away and we see the doll's real appearance.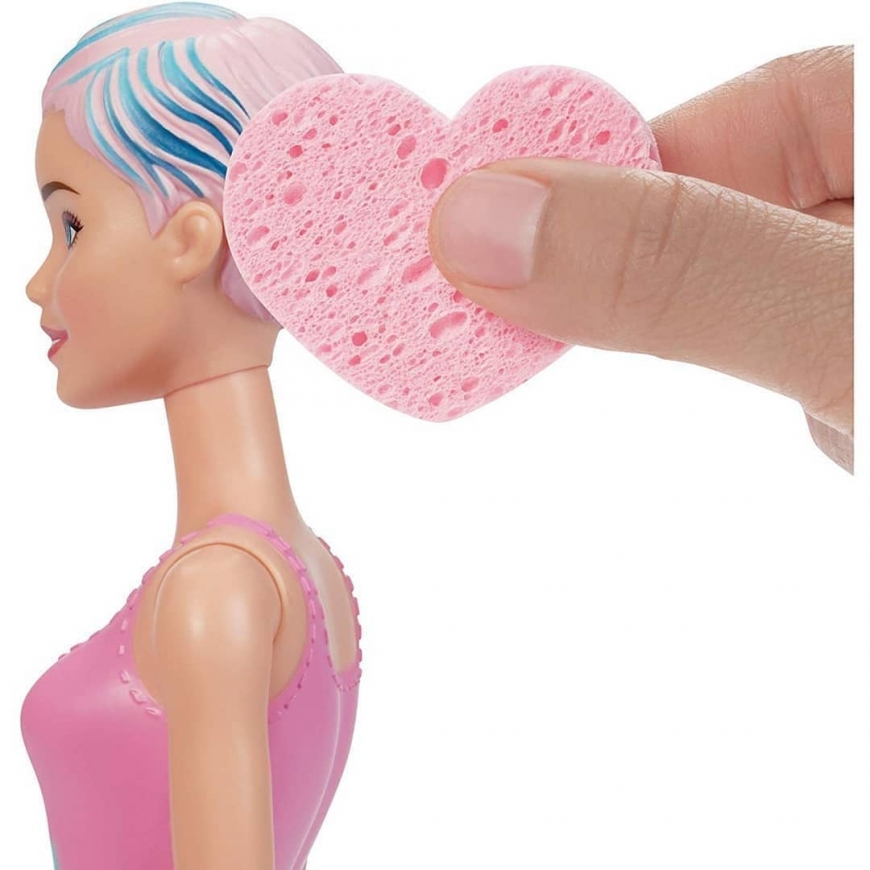 Each of the dolls has a molded swimsuit.
The best part of the surprise is the wig. We already feel that collectors of dolls will buy these toys at least for the sake of wigs. And for children it will be an interesting surprise doll.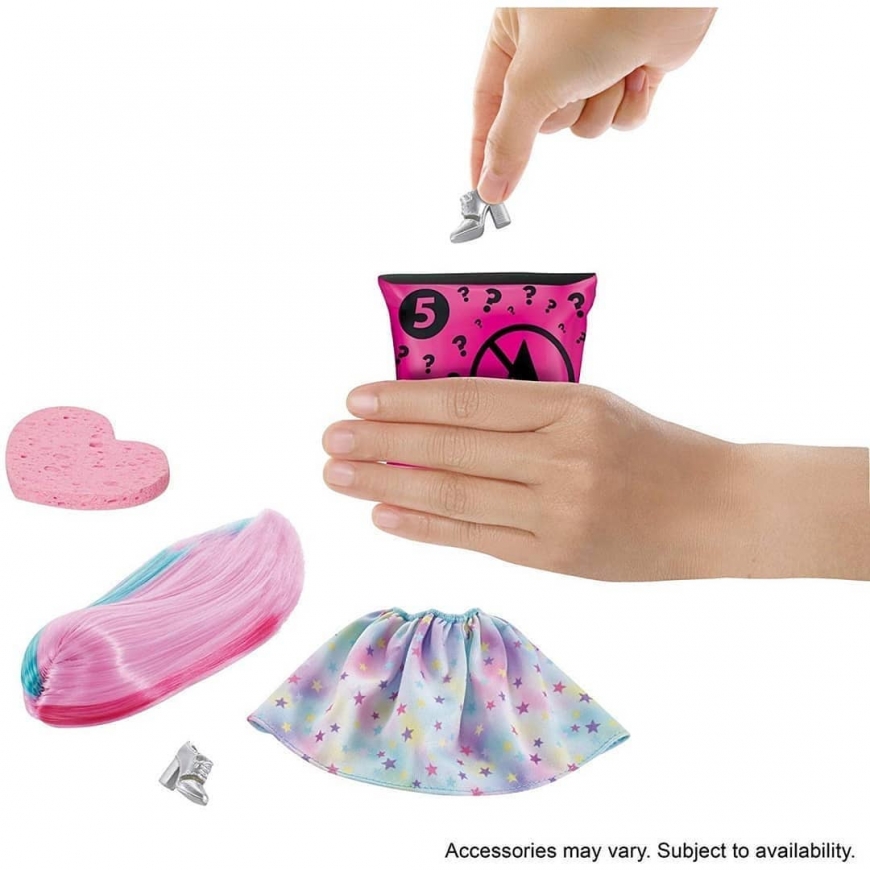 Here are examples of future variations of Barbie Color Reveal dolls: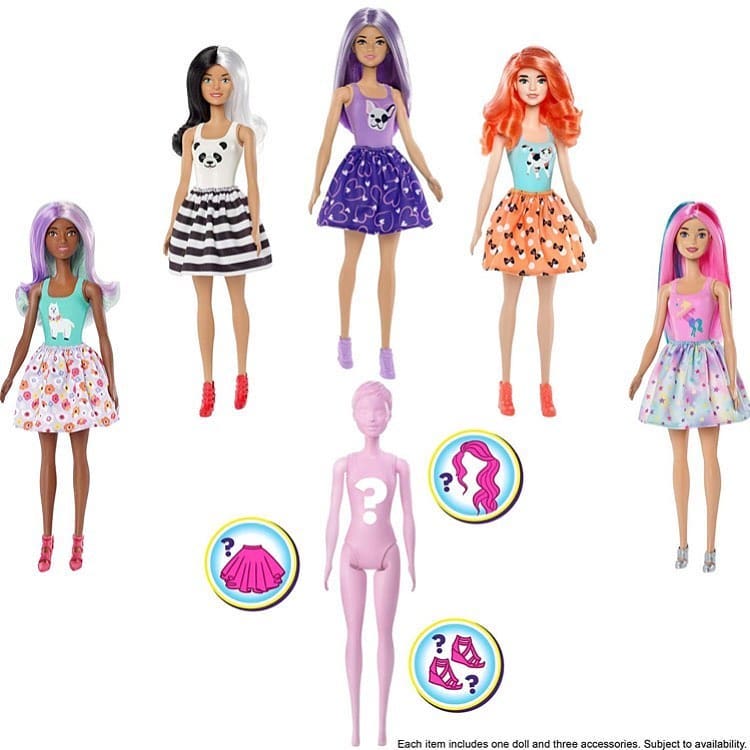 Package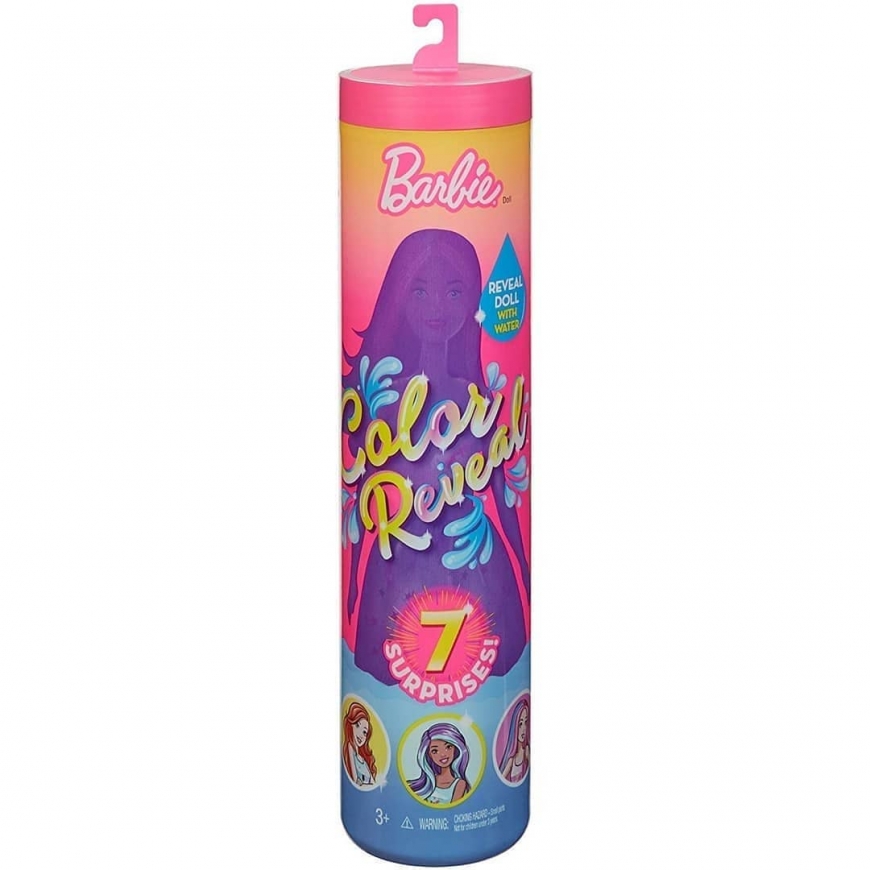 Barbie Color Reveal dolls deliver an unboxing experience that's full of surprises -- seven of them! A doll wearing a trendy fashion is guaranteed, but each doll's look remains a mystery until revealed. The packaging is part of the fun -- pull the strip to remove the outer layer and reveal a clear tube. Inside is a mystery pink Color Reveal doll and four bags hiding surprises inside. Remove them all and fill the tube with warm water, then insert the doll and swirl her around. The water turns pink, and when the doll is pulled out, her features are revealed! Each doll has a different combination of eye color, color of sculpted hair, skin tone and decorated leotard, but the surprises continue…open the bags to discover a long-haired wig, a skirt, a pair of shoes and a small sponge.
Facebook