The creators of the Bratz dolls, the MGA company returned to the top of the toy market a few years ago with LOL Surprise toys, which are still one of the best-selling toys in the world. Following the LOL dolls, the unicorn poopsie appeared in the stores, and now we are waiting for another series of toys - BABY born Surprise! with newborn babies.

Like the LOL dolls, BABY born Surprise! toys have their own intrigue. We do not know who we will come across - a boy or a girl, what color the baby's hair will be, and what color his or her eyes will be when we gently wipe the eyes (imitating the closed eyes) with a wetted paper napkin. By the color of the bottle, we will find out who we got, if the bottle is pink, it means you got a girl, blue - a boy. And one of the main fun features of these toys is that their diapers change color in the water, and with the help of the pattern that appears, we will recognize each baby's favorite food.
And each of the BABY born Surprise! dolls has incredibly charming soft blankets in the form of a hot dog, butterfly, lamb, ice cream ...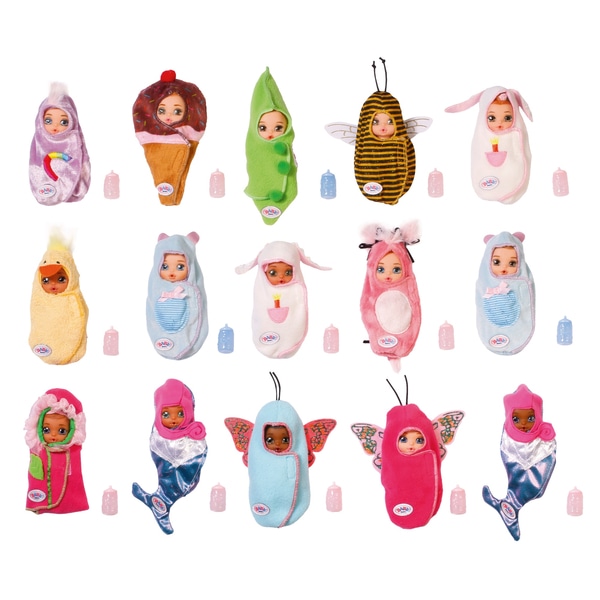 In the first series of Baby Born Surprise Snuggly Swaddles there are 12 cocoons, with possible combinations of skinton, eye color and hairstyle in babies - 21 (4 skinton, 4 eye color and three hair color), 7 different prints on diapers and two bottle colors (blue and pink).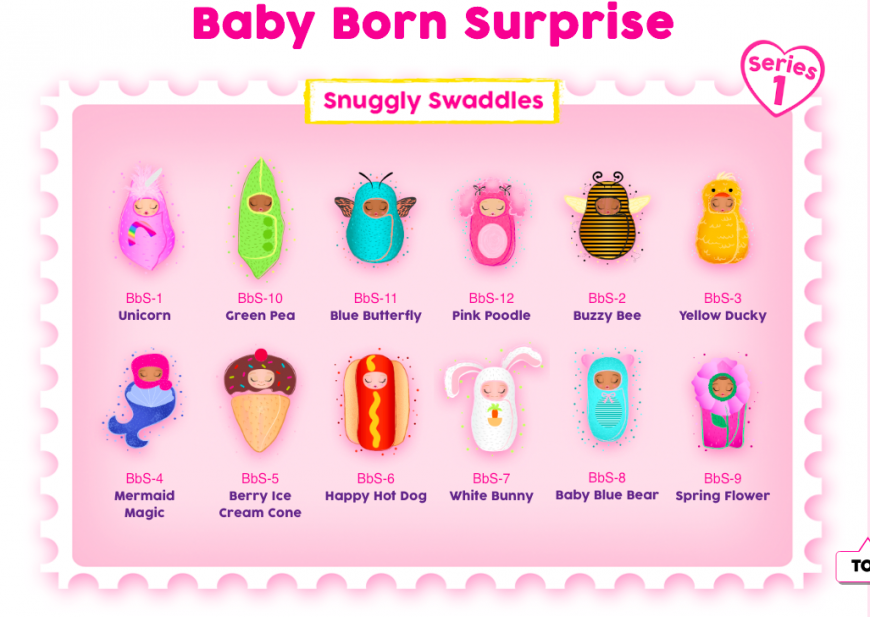 Facebook