Barbie Color Reveal dolls deliver the ultimate unboxing experience -Barbie Color Reveal Slumber Party Fun Set features more than 50 surprises that include a Color Reveal Barbie doll, a Color Reveal Chelsea doll and three Color Reveal pets!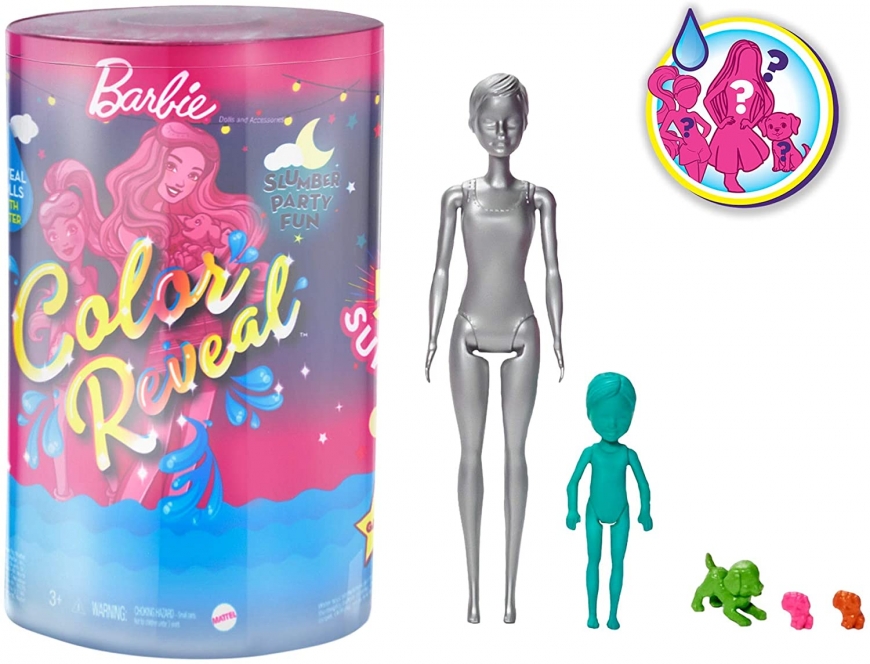 There are also repeat color-change features, a long-haired wig, clothing, accessories and storytelling pieces to play out a dream slumber party. And there's a game, scene elements and reusable packaging that add to the fun.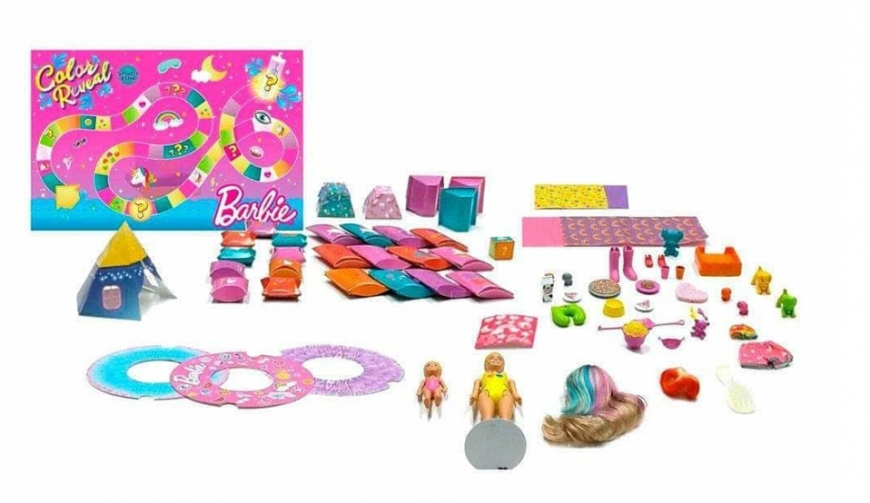 Kids start by opening the bucket and emptying the 28 mystery boxes; everything can be stored back inside when playtime is over. Find the play mat, punch out the corresponding dice and games pieces from the packaging and assemble them; then use them to travel the game board and unbox packages as instructed. Once everything is open, begin the revealing fun. Remove Color Reveal™ Barbie® doll from the tube, fill it with warm water, then insert the doll and swirl her around.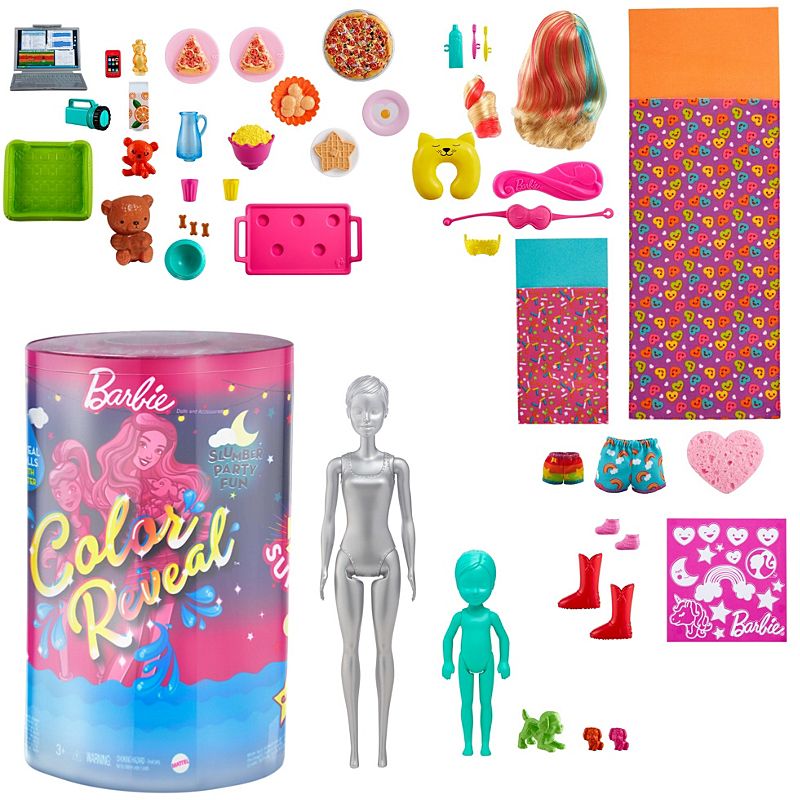 Flip over the game to find a slumber party scene on the other side, and use the additional pieces to play out sleepover stories - accessories include pajamas, sleeping bags, snacks, pet gear and more.

Price: $49.99
Release date: Summer 2020
Subscribe if you want to be informed when Barbie Color Reveal Slumber Party and other Barbie dolls will be released
Facebook