In first series of Rainbow High dolls we will also see one exclusive character - Rainbow High Amaya Raine doll that comes exclusively with Rainbow High Hair Studio set.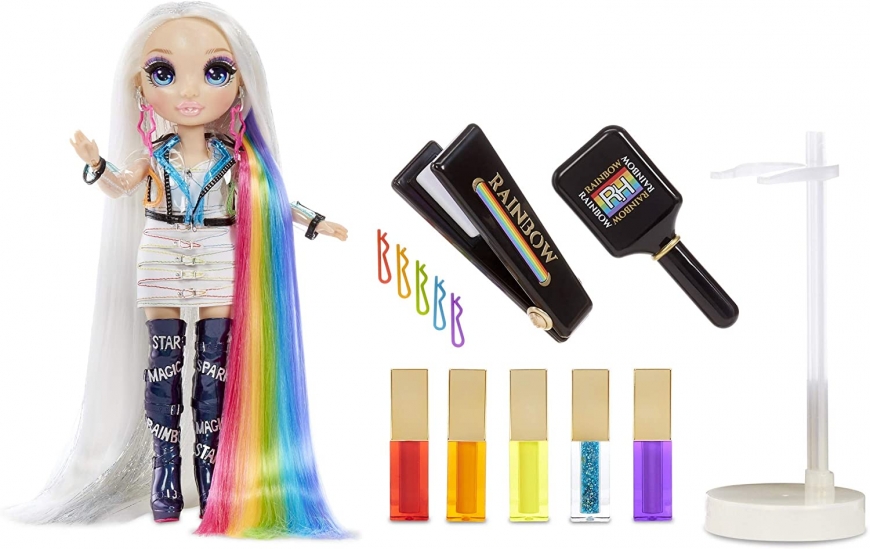 5-in-1 hair play: colorful hair creams, glitter, ombre hair chalk, Style accessories. Create beautiful rainbow hair for you and your doll.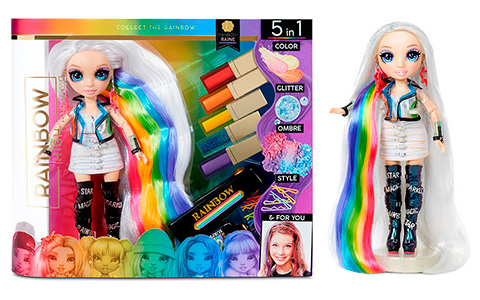 Includes exclusive doll Amaya Raine. Her gorgeous, extra-long platinum hair with silver accents has a peek-a-boo rainbow underneath. She has glam rainbow outfit with a cute top and skirt, translucent jacket, star earrings and showstopping boots.

Add color to dolls hair, then easily wash out to give her new styles again and again. Washable hair color for kids, too!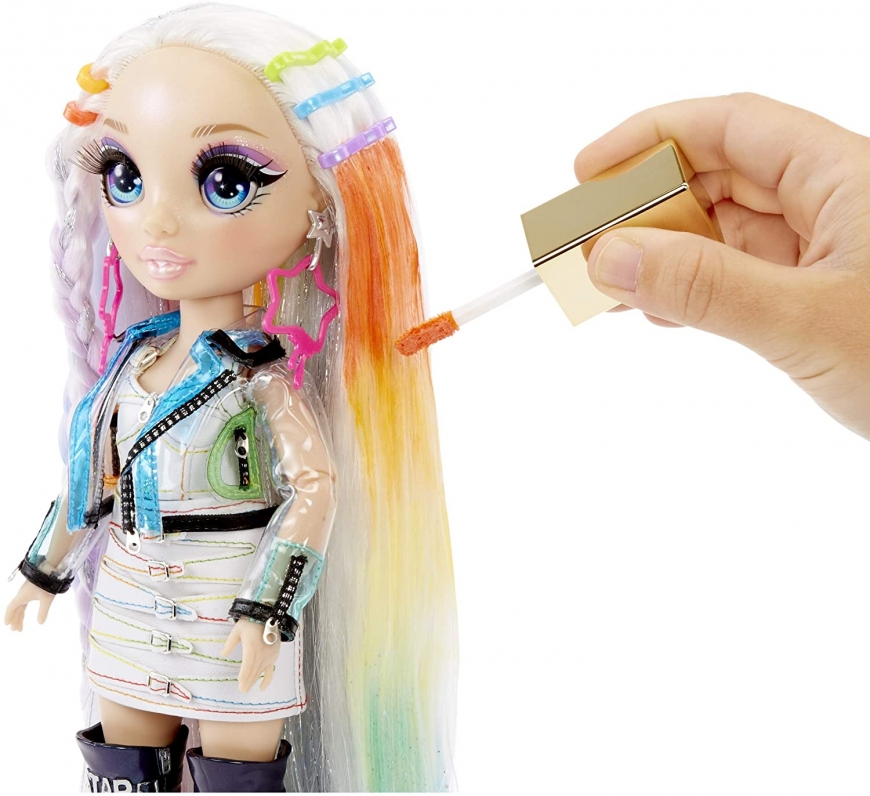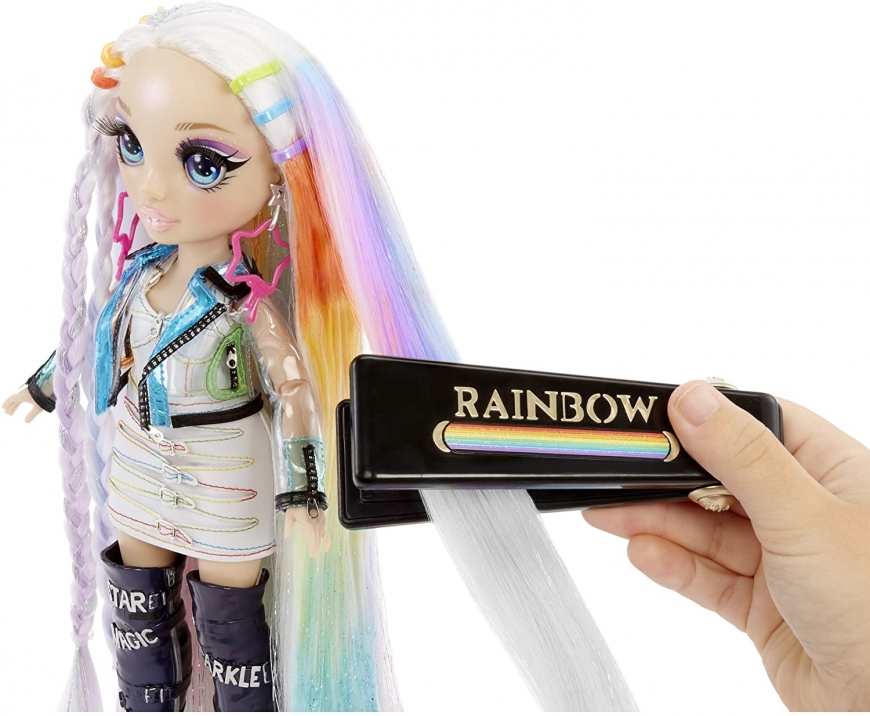 Pro tip: when first unboxing doll, wash her hair thoroughly to Remove gel and let hair dry completely. Then, she's ready for a Rainbow makeover.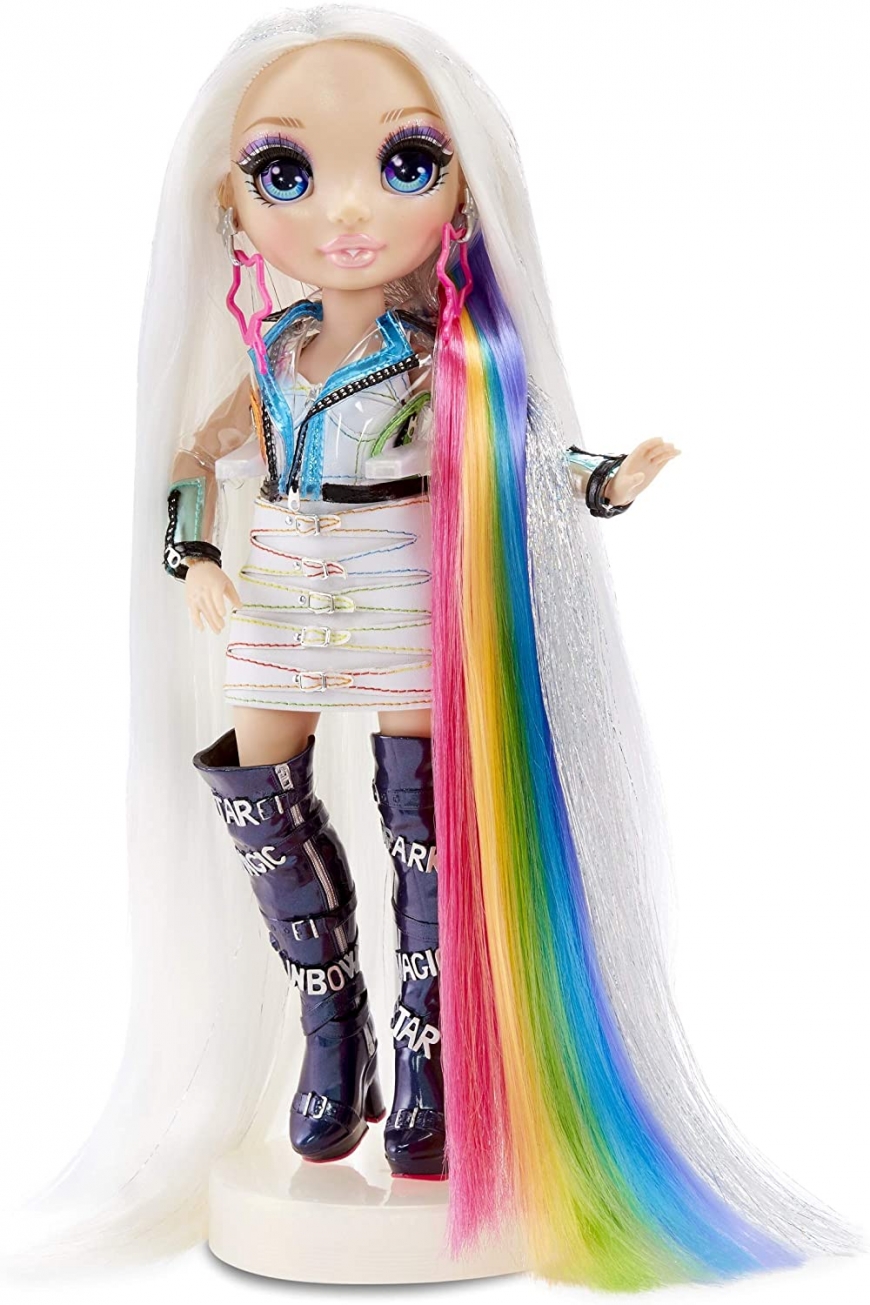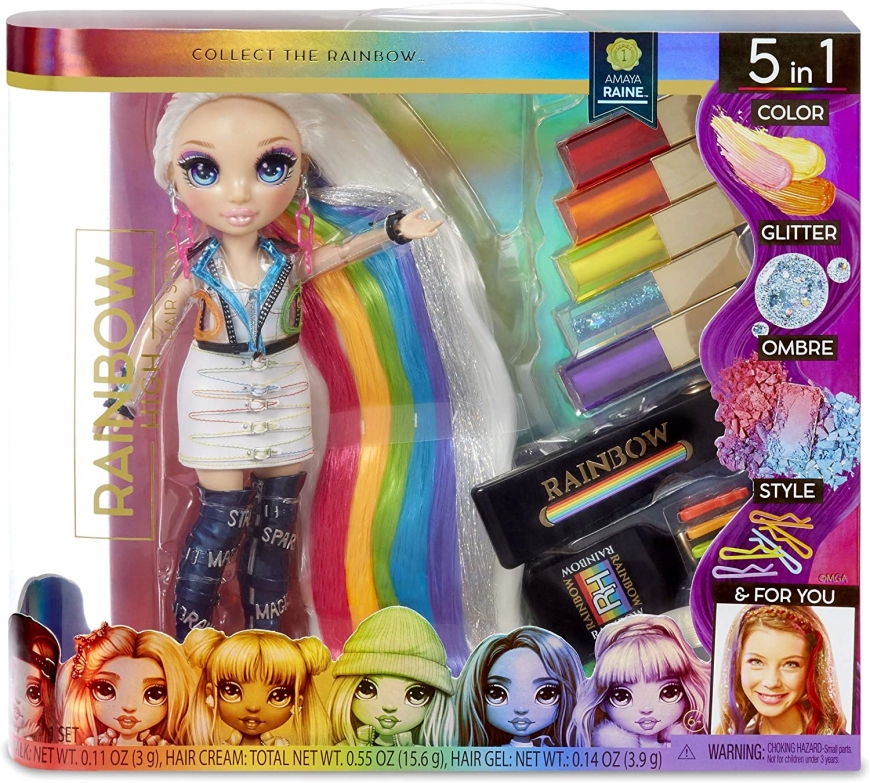 Includes: fully articulated fashion doll, outfit, pair of boots, pair of earrings, 4 hair color creams, glitter hair gel, ombre hair chalk, hair brush, 5 hairpins and doll stand.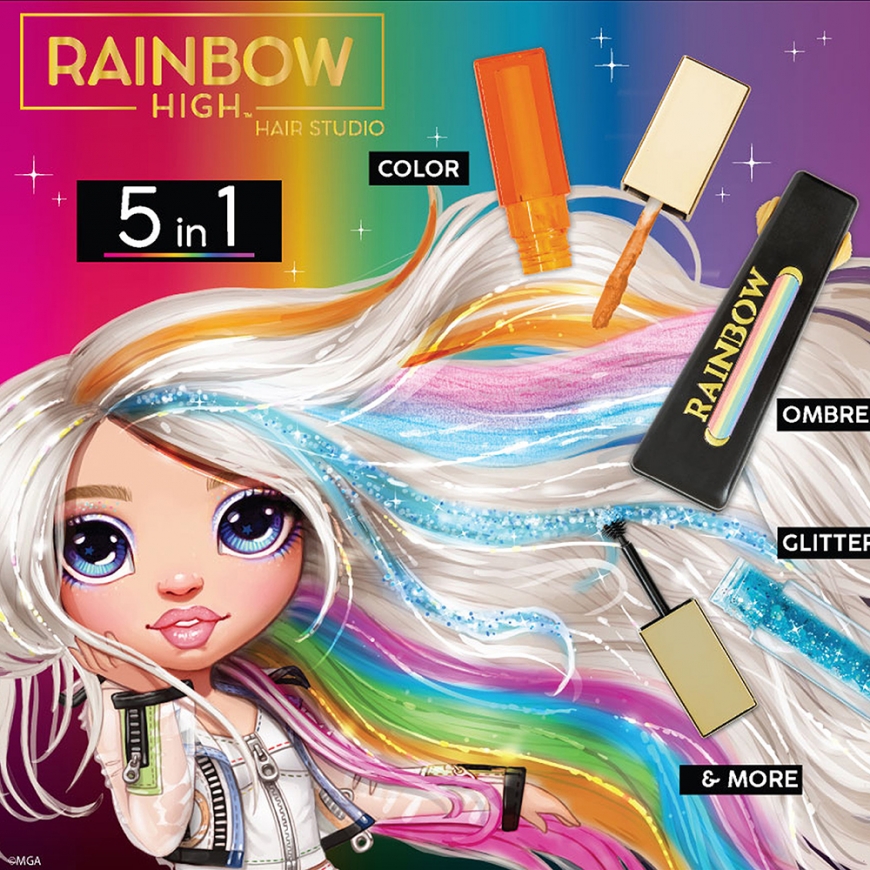 Unboxing video:


Release date: August 2020



The Premium Rainbow Fashion Doll is here
Fashion doll with long hair for styling
With platinum hair including glitter highlights and rainbow colour
Includes coloured hair mascara for you and your doll
Includes hair accessories: for you and your doll

Subscribe if you want to be informed when Rainbow High new series 2 dolls will be released
Facebook