NEW LOL surprise toys the L.O.L. Surprise! O.M.G. Styling Heads are out and you can get them!
Here are new stock images of Royal Bee LOL Surprise OMG Styling Head and official description of new toy.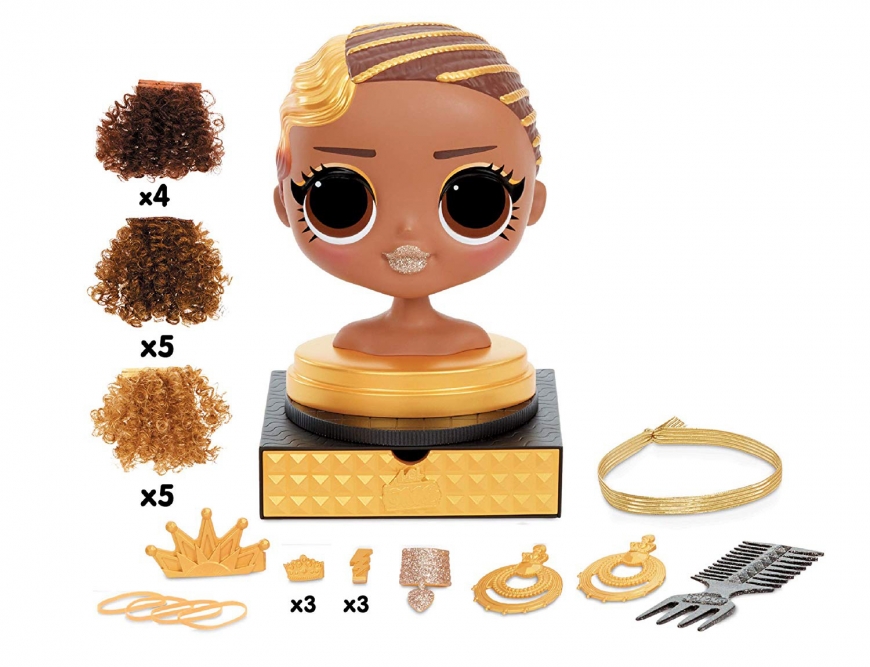 The stick-on hair pieces are so easy to apply. Includes 15 hair pieces in 3 different colors for endless ways to mix & match. When you're done, easily move or remove hair pieces to style again & again.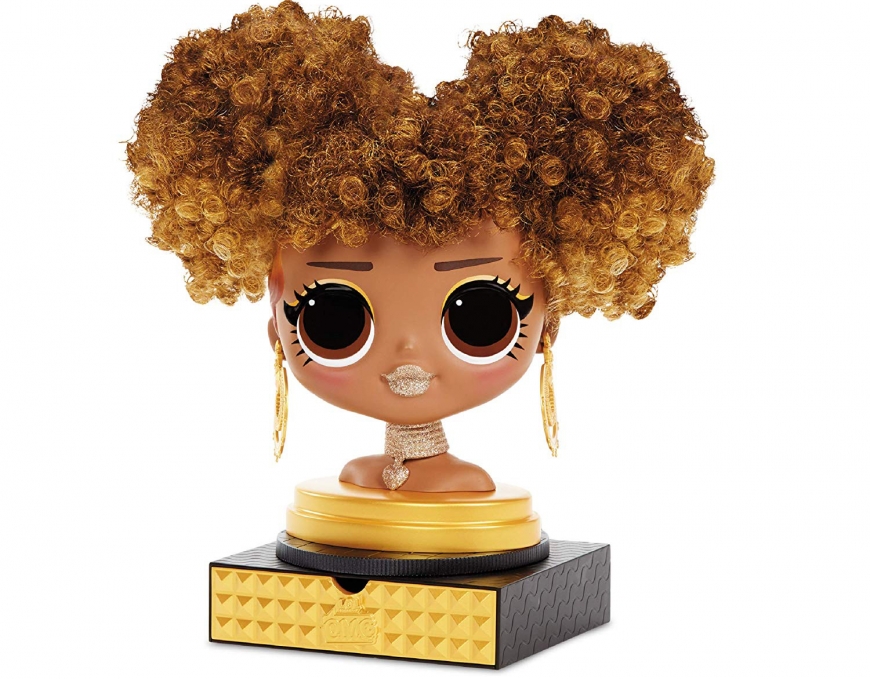 Once hair is applied, you can style it in so many fierce ways. Will you create a glam up-do? Or a party ready look? The base of the Styling Head swivels for easy hair styling.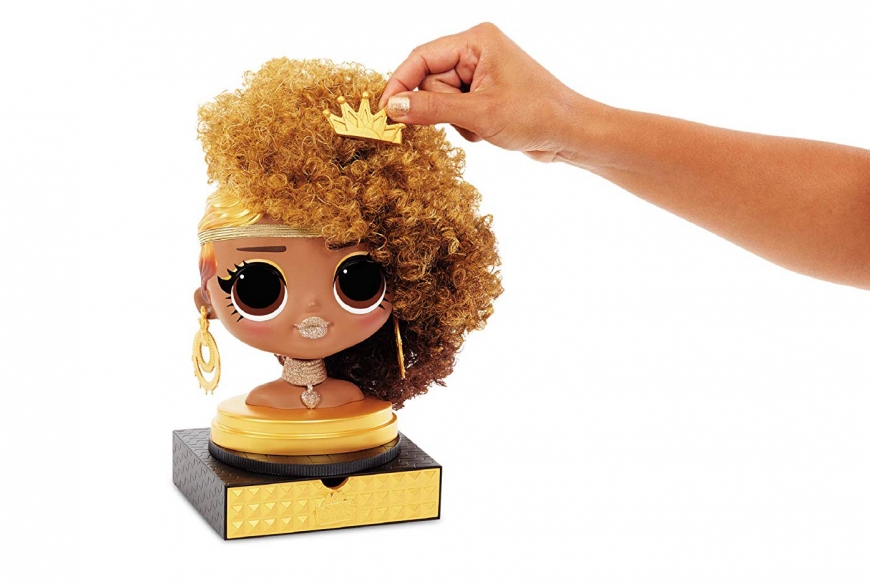 Each styling head includes 15 hair accessories including hair clips, rubber bands and a headband for so many ways to glam up her look. The base has a drawer that pulls out, so you can store accessories when they're not in use.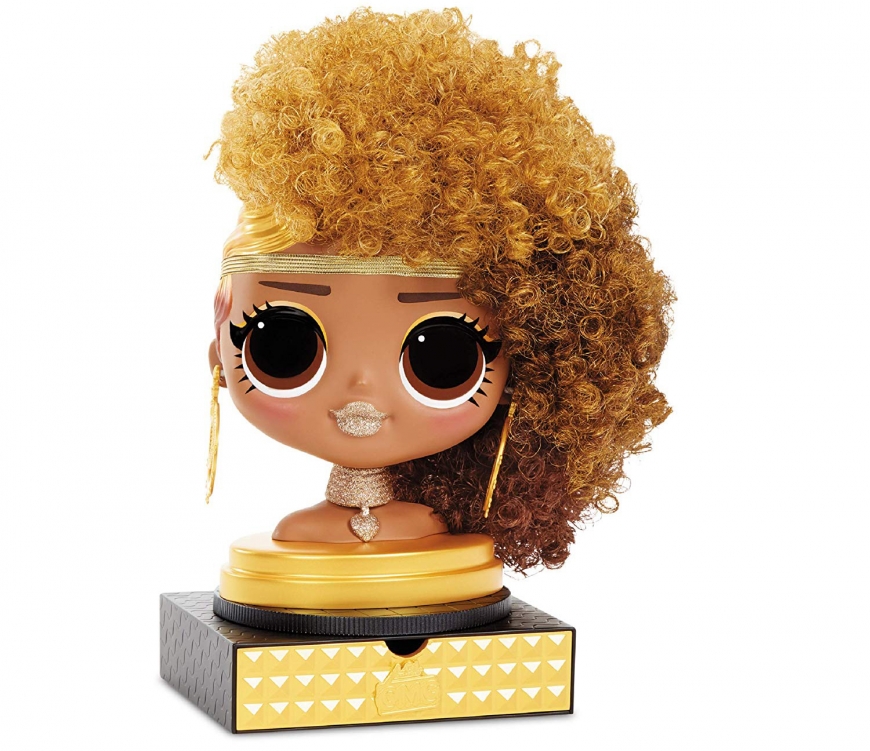 Use ice to reveal color change makeover – the doll's eye makeup and lipstick totally change! And for the first time ever, the long-lasting color change remains until you wipe her face again with a warm towel.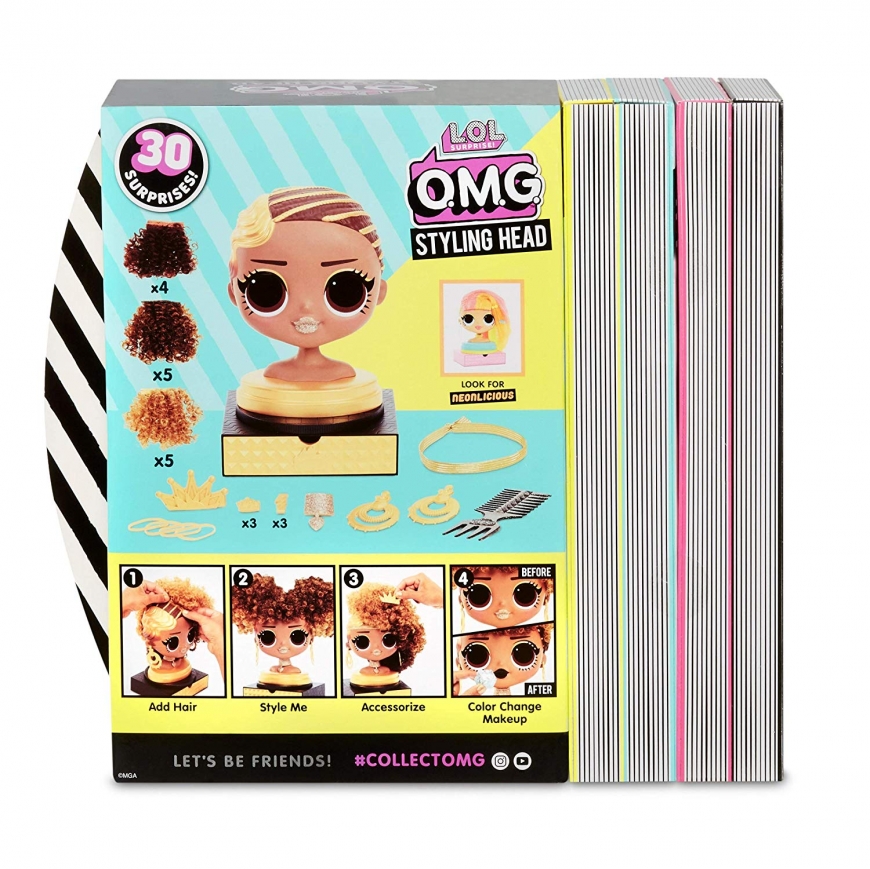 Royal Bee and Neonlicious Styling Heads include mix & match hair pieces in totally different textures and colors. Royal Bee has gorgeous curls with gold and brunette colors. Neonlicioushas textured crimped hair in neon colors. The stick-on hair pieces and all hair accessories can be used on both dolls for even more opportunity to mix & match.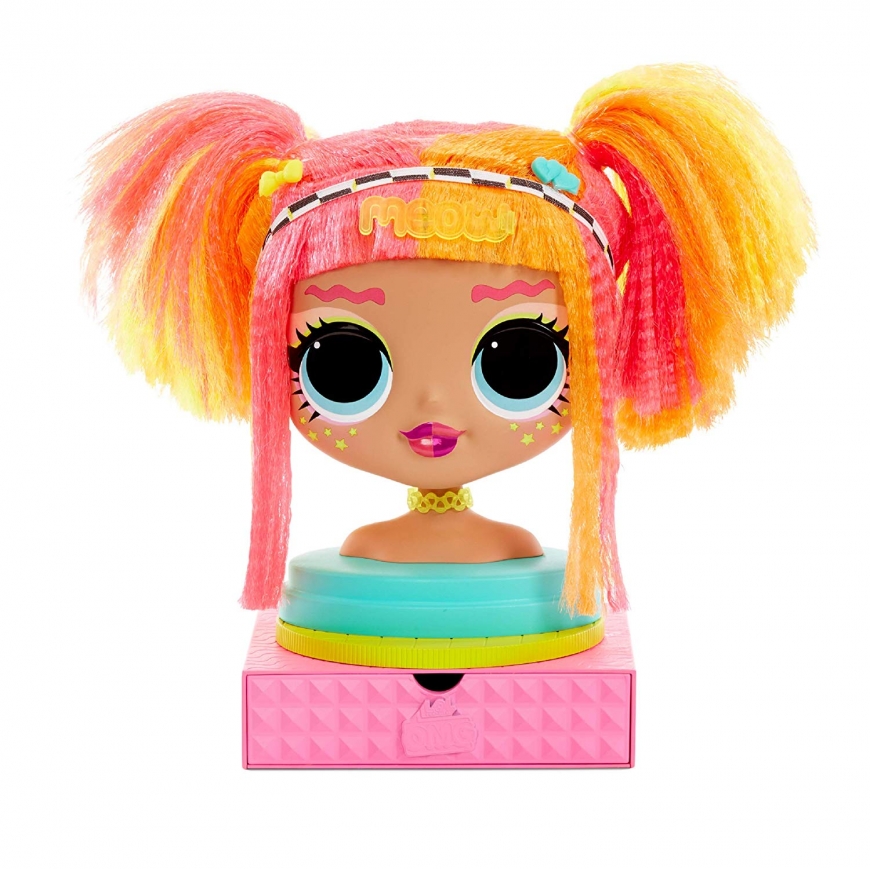 Unbox 30 surprises with L.O.L. Surprise! O.M.G. Outrageous Millennial Girls Styling Head Royal Bee. Includes stick-on hair pieces with gorgeous curls in multiple colors that you can mix & match to create endless styles on your Royal Bee Styling Head.
(1) Add Mix & Match Hair Pieces; (2) Style for Endless Fierce Looks; (3) Accessorize with Included Hair Accessories for Extra Glam; (4) Use Ice to Reveal Color Change Makeover.
Includes 14 hair pieces and 15 accessories for so many fierce looks. Add her crown hair clip and tie up hair with hair ties for party ready curls. Or add hair to only one side to create a side swept glam updo.
Rub an ice cube across Royal Bee's face to reveal a fabulous color change makeover. For the first time ever, the long-lasting color change remains until you change it back by wiping with a warm towel.
Base of the styling head swivels for easy styling and includes a drawer to store accessories. Hair pieces can be placed into the packaging for easy storage.
2 Characters to collect: Royal Bee & Neonlicious
Facebook