Explore a world of winter sports fun with assortment of new Barbie dolls featuring articulated bodies, professional outfits and accessories including a winner's trophy/medal. Choose from an ice skater, snowboarder, Para Alpine skier and a hockey player. The sit skier design reflects a partnership with Paralympic Gold Medalists to ensure the Para Alpine skier has authentic detail.

Price: $19.99



Barbie Hockey Player doll HFG74 Brunette Doll, Curvy Shape


The Barbie hockey player doll is 12 inches with a curvy body and includes a professional jersey, pants, skates, helmet, hockey stick, puck and a winner's trophy.





Barbie Snowboarder doll HCN32 Blonde Doll


The Barbie ice skater doll is 12 inches and includes a professional pink skating dress, jacket, rose bouquet (doll can hold it) and a winner's trophy.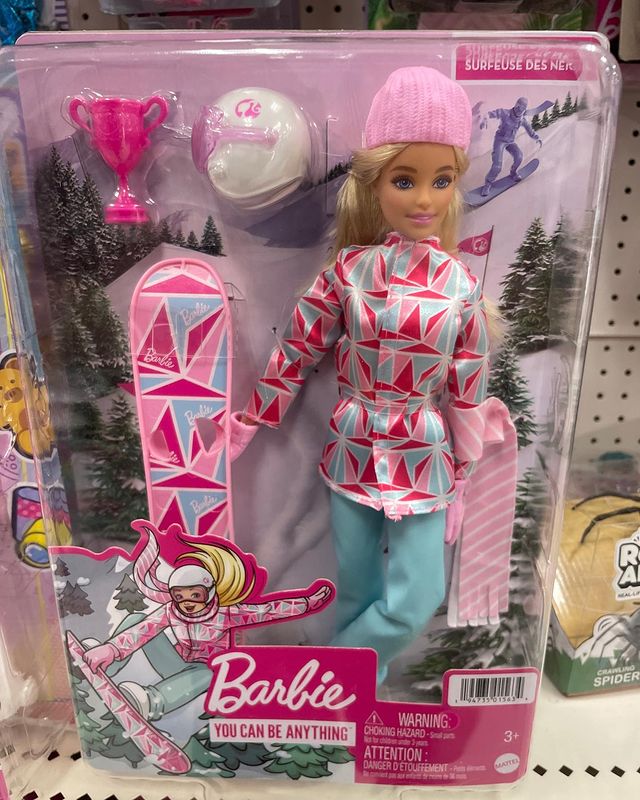 Barbie Ice Skater doll HCN31 Brunette Doll



he Barbie snowboarding doll is 12 inches and includes a professional snowboarding jacket, pants, beanie, scarf, gloves, helmet, snowboard and winner's trophy.




Barbie para Alpine skier doll HCN33



Subscribe if you want to be informed when Barbie Winter Sport dolls 2022 will be released
Don't miss any news - subscribe to our
Facebook