Barbie Extra fashion style comes in all versions of dolls, including Barbie Extra Minis dolls starting from 2022.
Barbie Extra Minis dolls are cute little sisters of Barbie Extra dolls, and are about half of their size. However, the outfits of these little dolls remain truly unusual, fashionable, and stylish.
Dolls has long colorful hair and comes on small but full articulated bodies.
More links coming soon.

Update! Dolls are available now in Europe and UK! Links below.



Barbie Extra Minis doll 1 wearing Sprinkle-Printed Dress & Furry Coat







Barbie Extra Minis doll 2




Barbie Extra Minis doll 3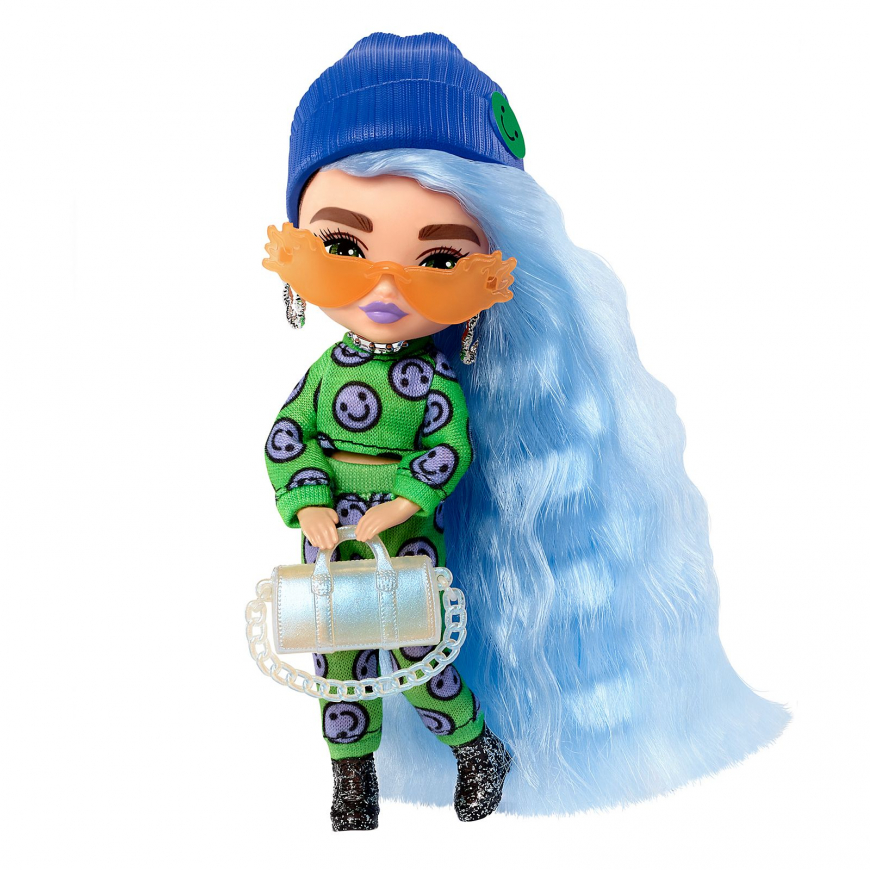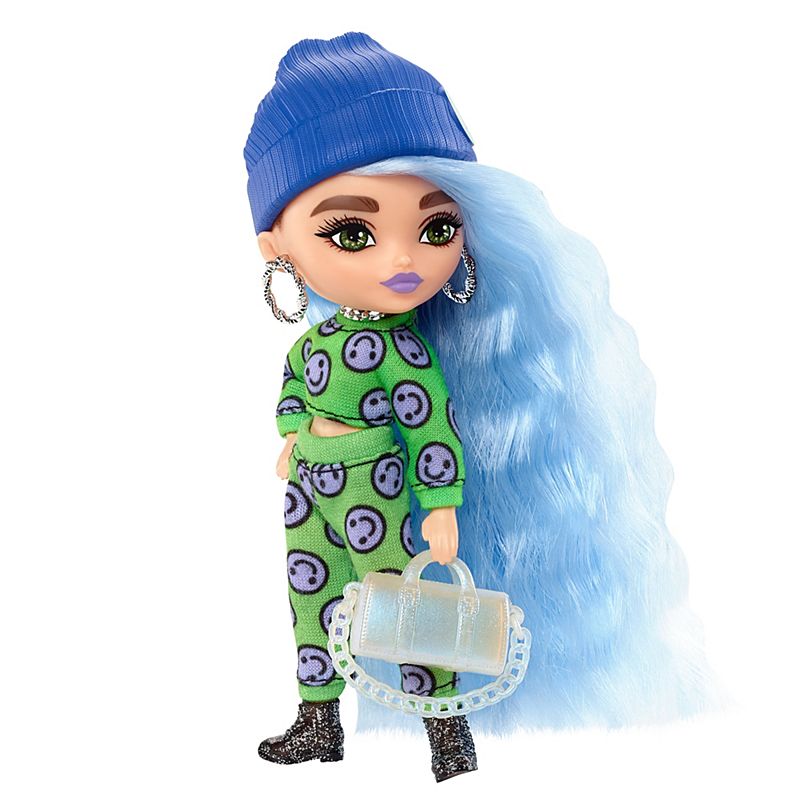 Barbie Extra Minis doll 4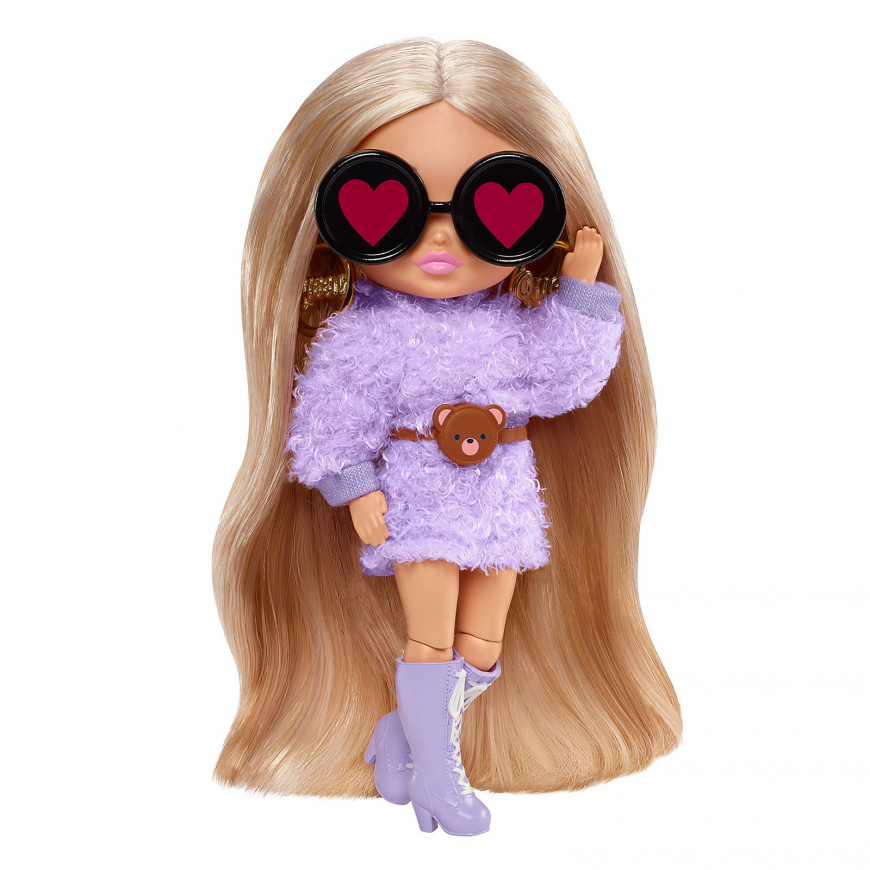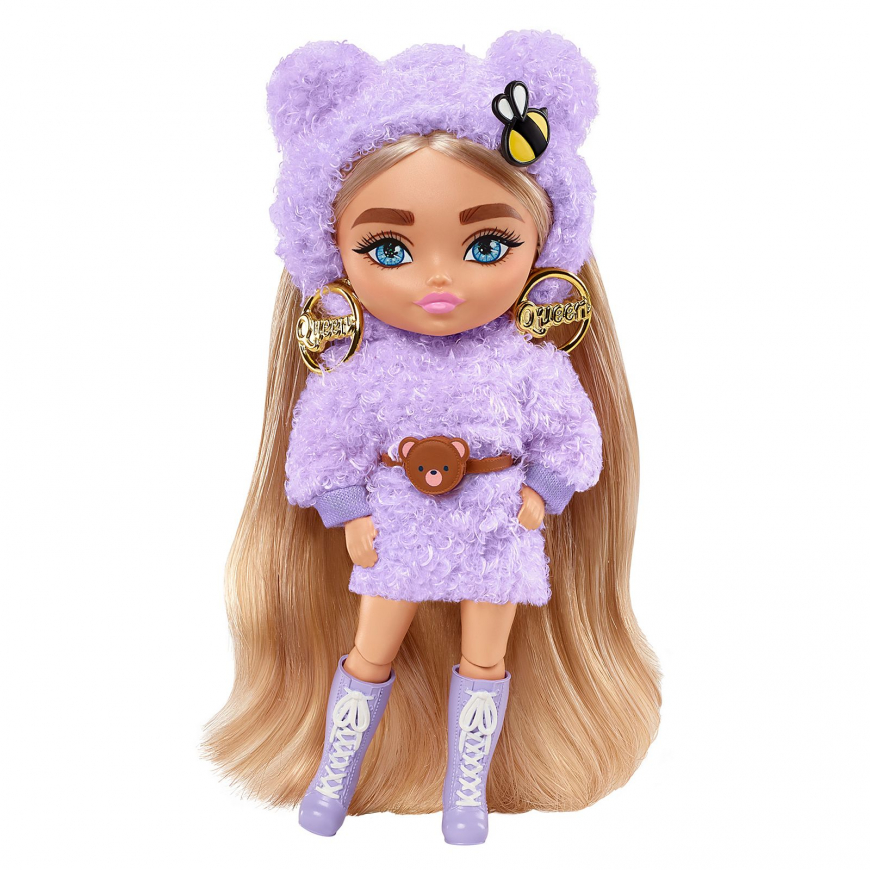 Barbie Extra Pets & Minis Playset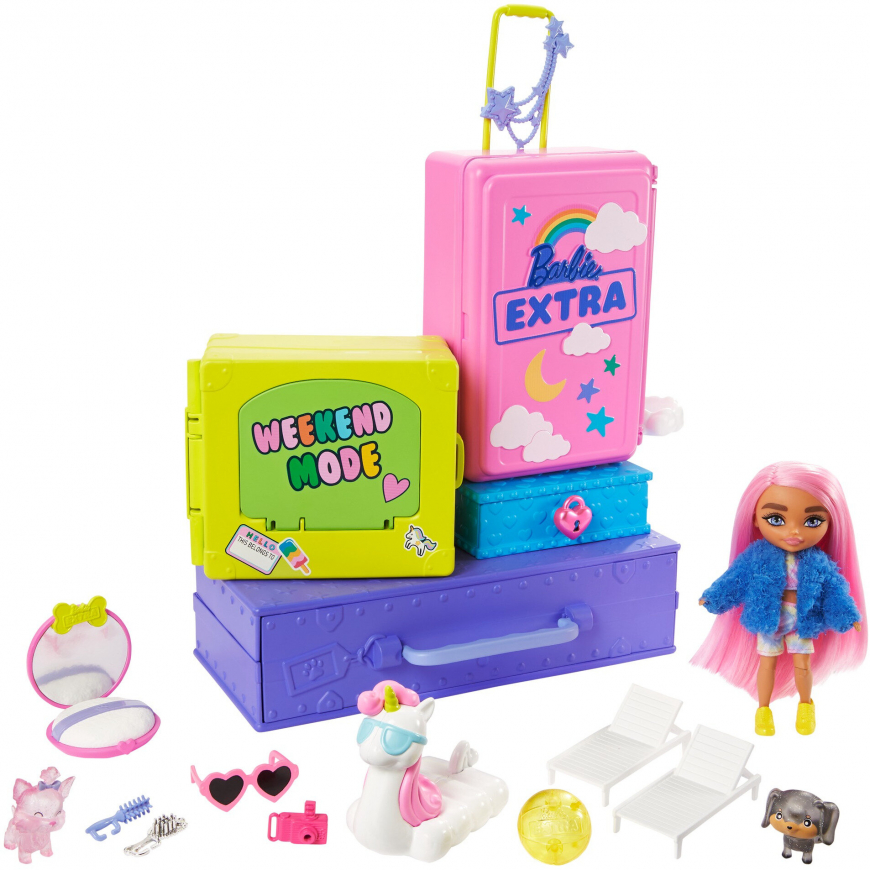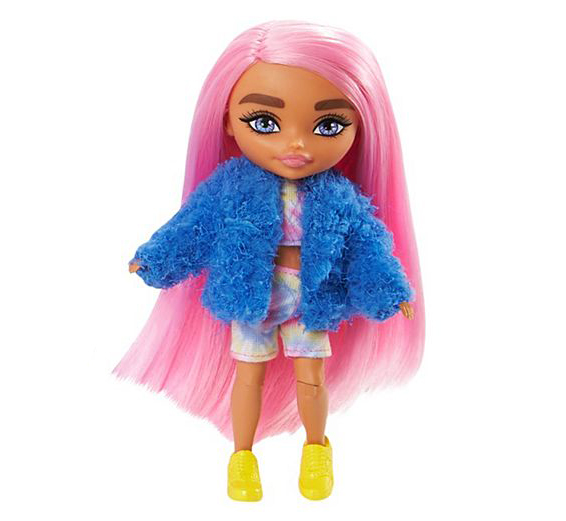 Meet the most EXTRA small dolls -- the Barbie Extra Minis. They're just like the over-the-top Barbie Extra dolls -- but miniaturized! Posable and playful in looks made to slay, these 5.5-inch dolls are mini with oversized personalities and aesthetics. Each doll comes with extra-long rooted hair, playful fashions and over-the-top accessories. With posability at the elbows and knees, these small dolls are ready to strike a pose! And with a doll stand for each, kids can create their own Barbie Extra Minis display! Minified with extra vibes, these small dolls make a BIG statement.



Promo pictures:


In real life photos: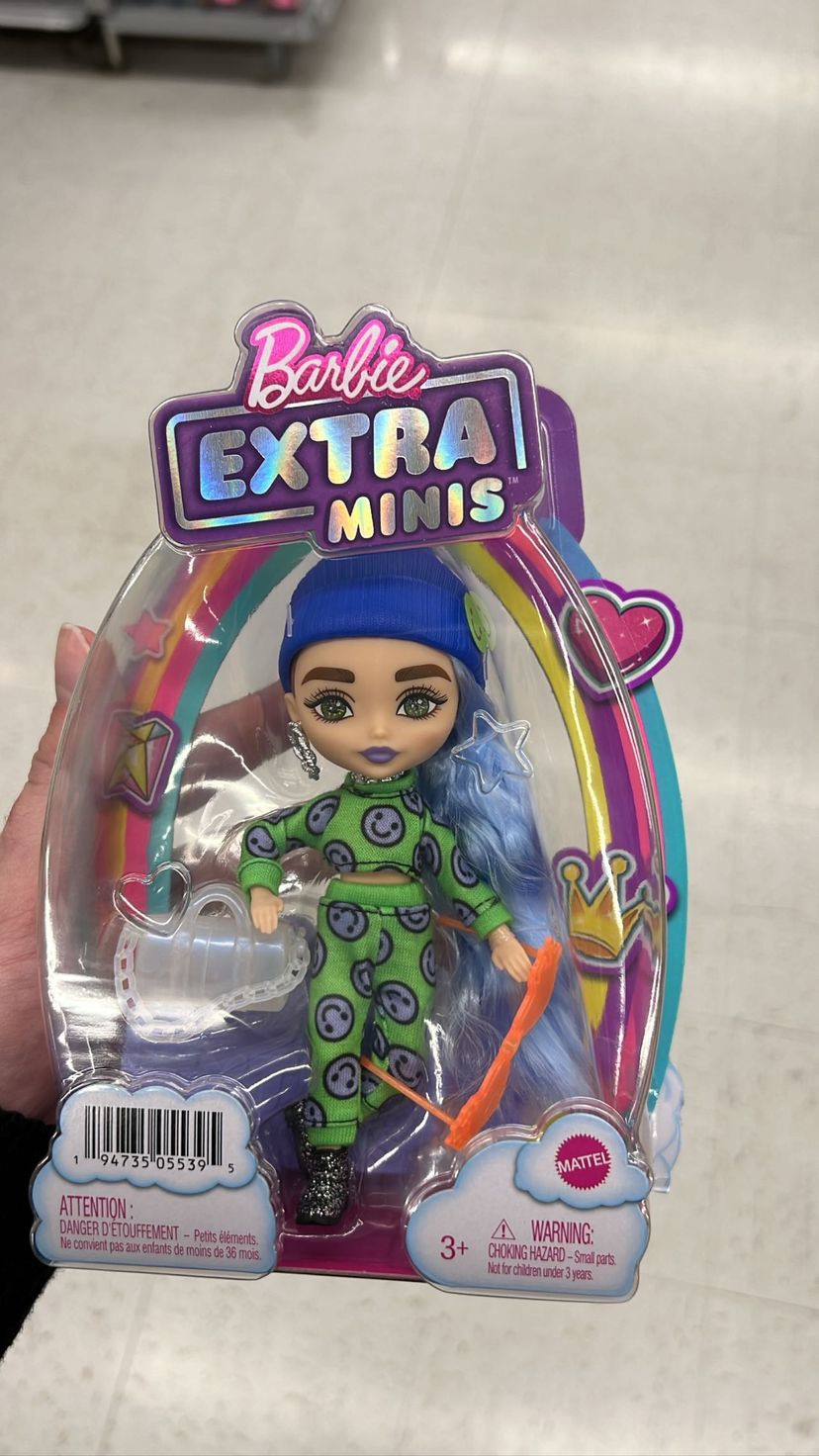 Thanks doll_daze, Zombiexcorn,

Release date: December 2021
Price: $14.97
News will be updated as soon as new information, links for pre-order and stock images become available.
Subscribe if you want to be informed when Barbie Extra Minis dolls will be released
Facebook